has been added to your cart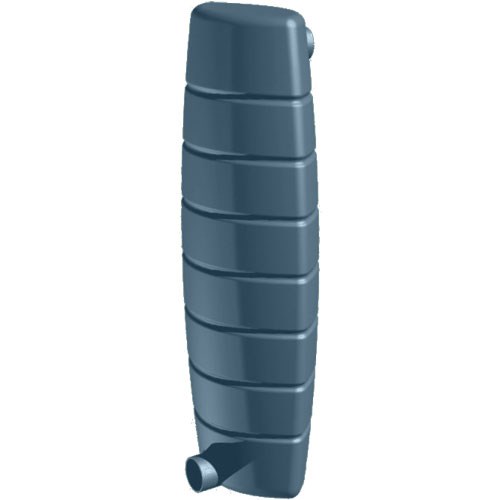 Aqua-Link Tank Overflow
Stratco
SKU: ALOMSTDMB
Other options available...
About this product
Designed to fit on the concave end of a Stratco Aqua-Link Tank. The Overflow Module will complete the smooth, curved end of the Aqua-Link Tank and provide extra water storage.
Note: The Overflow Module is only designed to work with Aqua-Link Tanks.
Designed specifically to fit on the concave end of an Aqua-Link.
The overflow module will complete the smooth curved end of the tank.
Manufactured from the same high quality polyethylene as the Aqua-Link Tank.
Excellent impact resistance and will not corrode.
Dimensions: 800mm wide x 350mm deep x 1340mm high.


Complete Your Aqua-Link Tank
Increase your capacity
Designed to complete the smooth round curves of the innovative Aqua-Link Water Tank. The Aqua-Link Overflow Module fits neatly into the concave end of the rainwater tank. The module increases the water holding capacity of the tank and it comes with all the fittings necessary to attach the module to the overflow outlet.
Brochures & Installation Guides
Aqua-Link Overflow Dimensions
Dimensions (mm)
Length
Width
Height
350
800
1340
Quality Manufacturing
Manufactured from food grade polyethylene that is protected against ultraviolet rays. The overflow is formed in one piece from rotomoulded plastic that forms a thick wall. It will not corrode and has excellent impact resistance. This advanced manufacturing method delivers one of the strongest, cleanest and most durable water holding products available. Stratco Aqua-Link Rainwater Tanks and accessories are designed, engineered and tested to meet all relevant Australian Standards.
Aqua-Link Overflow Features
Smooth rounded curves and a contemporary design.
Large range of colours.
All the components required to attach the overflow module.
Made from high quality, UV protected, rotomoulded polyethylene.
Dimensions: 350mm wide x 800mm long x 1340mm high.