has been added to your cart
Experience the best of outdoor living with a Stratco Verandah, Patio, Carport, Pergola or Awning. Open your home to the outside and create a patio space that can be enjoyed throughout the year. Under a Stratco Patio you are protected from the elements, expanding your possibilities for entertaining, storage or enjoying your garden.
Stratco is the only major manufacturer of verandahs, patios and carports that has a nationwide chain of home improvement stores and a highly professional network of Authorised Dealers. So you can be sure we have your outdoor lifestyle needs covered.
Talk to Stratco when making a decision about the best verandah or patio for your home. There is a location near you with stores in every major city including Sydney, Canberra, Melbourne, Adelaide, Perth, Darwin and Brisbane. Stratco have all the design and advice to make the process easy.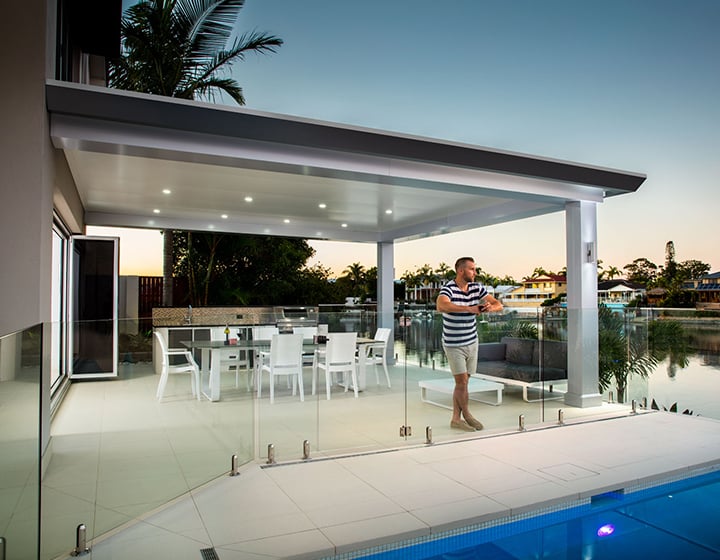 What our customers are saying about Stratco
Noreen was a great help in helping me to plan my new shed
Peter Sanders, Thursday, October 17, 2019 2:53:20 AM
Had Roller Door Delivered by Callum today could not have asked for better service. And this same service has been the same from Purchase to Delivery for my new shed.
Denis Schulz, Wednesday, October 16, 2019 9:32:43 PM
Had my garage shed roller doors delivered today by Callum. He was very helpful in placing doors where I required them placed.
Ken, Wednesday, October 16, 2019 4:33:30 AM
Super fantastic ordering online and delivery the next day. Can't wait to set up my new vegie beds
Liz, Wednesday, October 16, 2019 2:23:33 AM
Thanks to STRATCO Pakenham for the friendly service and for turning my options into a decision accompanied with my builder. Ordered a custom fitted outback pergola and the turn around was fantastic, even surprising my builder. HUGE shout out to SAM...
Leanne, Tuesday, October 15, 2019 9:43:32 AM
Received excellent customer service at the Stratco Balcatta store, purchased a new Lawn Mower and the staff we only too happy and accommodating when i asked them if they could assemble it.
Karl Ferrari, Tuesday, October 15, 2019 6:39:01 AM
Excellent customer service.
customer, Monday, October 14, 2019 6:25:34 PM
Excellent services
Tony, Monday, October 14, 2019 5:52:16 AM
Excellent product. Prompt delivery. Thankyou. :-)
James Faulkner, Saturday, October 12, 2019 12:40:36 PM
Great customer service from the truck driver Steve . Being a old truck driver myself I know how difficult it is to find quality drivers . He is a asset to your business and a hell of a nice bloke to . He's a asset to your company .
Gavin, Friday, October 11, 2019 2:49:24 AM