has been added to your cart
PLANT CLEARANCE!
Saturday March 16, 8am-5pm
ST MARYS BIG SHED
$40K worth of plants to be sold at 50% OFF!
30% OFF SELECTED GREENLIFE!
Over 50 plants reduced at the Gepps Cross, St Marys, St Agnes garden centres
SPECIAL OFFERS - 1 DAY ONLY! - GEPPS CROSS, ST MARYS, ST AGNES ONLY
Stratco Saver Handi-Mate Shed HM1
Zinc/al, sliding door
$195
Great Price!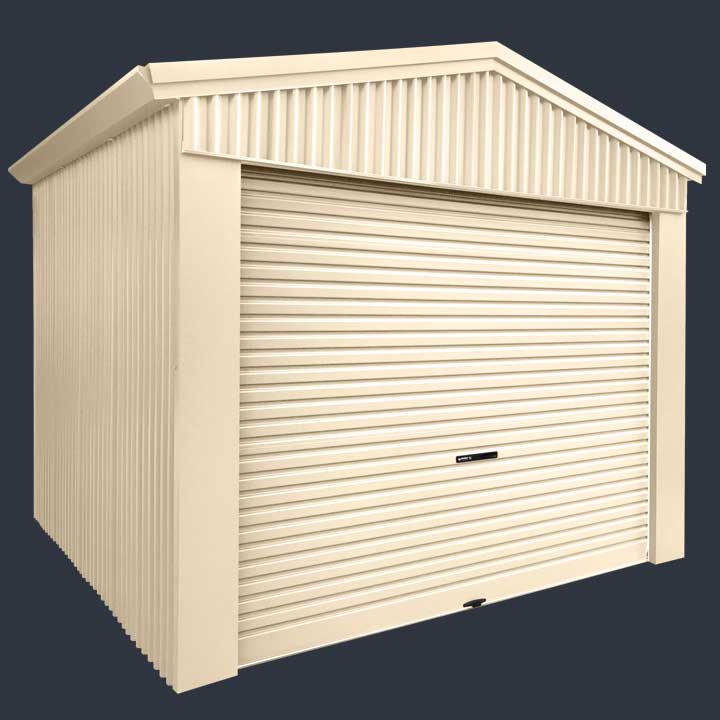 Stubbie Smartspan Roller Door Shed
Colour, size 3.16 x 3.16 x 2.4m
$2,099
SAVE $500!
FREE giveaways throughout the day
FREE sausage sizzle
10am – 2pm at St Marys only
Double Super Saver Points!
Gepps Gross, St Marys, St Agnes only
Hundreds of CLEARANCE product on special!
Product Listing
| | | | |
| --- | --- | --- | --- |
| Code | Name | Was | NOW |
| LG-39273 | Syzygium Big Red 400mm | $198.00 | $99.00 |
| LG-23899 | Wisteria Sinensis 50ltr | $349.00 | $174.50 |
| LG-20210 | Euonymus Tom Thumb 140mm | $14.99 | $7.50 |
| LG-19891 | Ceanothus Blue Sapphire 200mm | $23.99 | $12.00 |
| LG-39502 | Lagerstroemia Enduring Summer 300mm | $109.99 | $55.00 |
| LG-20864 | Plumeria Darwin Pink 250mm | $59.99 | $30.00 |
| LG-19917 | Citrus Lemonicious 250mm | $59.99 | $30.00 |
| LG-20382 | Hebe Pride 200mm | $21.99 | $11.00 |
| LG-20855 | Plumbago Royal Cape 200mm | $23.99 | $12.00 |
| LG-21219 | Yucca Silver Star 300mm | $165.00 | $82.50 |
| LG-20473 | Kniphofia Strawberry & Cream 140mm | $14.99 | $7.50 |
| LG-20112 | Dracaena Marginata 400mm | $196.99 | $98.50 |
| LG-19890 | Ceanothus Blue Sapphire 140mm | $14.99 | $7.50 |
| LG-19532 | Acacia Acinacea Ruby Tips 140mm | $12.99 | $6.50 |
| LG-35390 | Philodendron Litte Hope 250mm | $50.99 | $25.50 |
| LG-20860 | Plumeria Darwin Cream 300mm | $99.00 | $49.50 |
| LG-33505 | Rose Drift Red 140mm | $50.99 | $25.50 |
| LG-20325 | Grevillea Lavandulacea 200mm | $19.99 | $10.00 |
| LG-20581 | Leucadendron Moon Glow 140mm | $14.99 | $7.50 |
| LG-19854 | Callistemon Viminalis Dawson Rvr 200 | $19.99 | $10.00 |
| LG-19852 | Callistemon Viminalis Cpt Cook 200 | $19.99 | $10.00 |
| LG-19849 | Callistemon Salignus 400mm | $196.99 | $98.50 |
| LG-19922 | Clivia Miniata Yellow 200mm | $55.99 | $28.00 |
| LG-20714 | Mandevilla Forever Red 200mm | $19.99 | $10.00 |
| LG-21148 | Weigela Florida Wings Of Fire 200mm | $23.99 | $12.00 |
| LG-20445 | Jacaranda Mimosifolia 140mm | $14.99 | $7.50 |
| LG-19918 | Clerodendrum Ugandense 140mm | $12.99 | $6.50 |
| LG-20795 | Philodendron Sarah's Way 250mm | $50.00 | $25.00 |
| LG-19951 | Cordyline Australis Burgundy 250mm | $59.99 | $30.00 |
| LG-19952 | Cordyline Australis Burgundy 300mm | $99.00 | $49.50 |
| LG-20591 | Leucadendron Safari Gold Strike 200mm | $23.99 | $12.00 |
| LG-19886 | Casuarina Glauca 'Cousin It' 200mm | $23.99 | $12.00 |
| LG-19912 | Citrus Aurantifolia Sublime 200mm | $23.99 | $12.00 |
| LG-19910 | Cistus Ladaniferus 200mm | $21.99 | $11.00 |
| LG-19911 | Cistus Salviifolius 140mm | $12.99 | $6.50 |
| LG-19913 | Citrus Aurantifolia Sublime 250mm | $50.00 | $25.00 |
| LG-21197 | Yucca Elephantipes 3ft Cane 200mm | $74.99 | $37.50 |
| LG-20283 | Ginkgo Biloba 400mm | $196.99 | $98.50 |
| LG-20389 | Heuchera Black Taffeta 140mm | $14.99 | $7.50 |
| LG-20040 | Cupressus Sempervirens Swane Gold 200 | $23.99 | $12.00 |
| LG-19768 | Beschorneria Yuccoides 300mm | $99.00 | $49.50 |
| LG-39468 | Disphyllum Hybrid Sunburn 140mm | $14.99 | $7.50 |
| LG-39469 | Disphyllum Hybrid Sunflare 140mm | $14.99 | $7.50 |
| LG-21185 | Yucca Bright Edge 200mm | $28.99 | $14.50 |
| LG-19639 | Alstroemeria Little Miss Natalie 200 | $23.99 | $12.00 |
| LG-20331 | Grevillea Obtusifolia 140mm | $14.99 | $7.50 |
| LG-39455 | Anigozanthos Rufus Frosty Red 140mm | $14.99 | $7.50 |
| LG-20687 | Malus Golden Raindrops 400mm | $196.99 | $98.50 |
| LG-21223 | Zamia Furfuracea 400mm | $300.99 | $150.50 |
| LG-20307 | Grevillea Ellendale 140mm | $14.99 | $7.50 |
| LG-20999 | Solanum Royal Robe 200mm | $23.99 | $12.00 |
| LG-25597 | Heuchera Peppermint Spice 140mm | $11.99 | $6.00 |
| LG-20615 | Liriope Just Right Pbr 200mm | $23.99 | $12.00 |
| LG-22128 | Sunflower Dwarf 200mm Premium Pot | $12.99 | $6.50 |
| LG-22054 | Portulaca 270mm Fireworks Hb | $28.99 | $14.50 |
Product Listing
| | | | |
| --- | --- | --- | --- |
| Code | Name | Was | NOW |
| LG-39337 | Ficus Emerald Standard 200mm | $28.99 | $20.29 |
| LG-34656 | Ficus Lyrata 300mm | $98.99 | $69.29 |
| LG-34607 | Dracaena Colourama 200mm | $23.99 | $16.79 |
| LG-34669 | Howea Fosteriana 200mm | $32.99 | $23.09 |
| LG-25914 | Acacia Cognata Waterfall Std 20cm | $80.99 | $56.69 |
| LG-24075 | Magnolia Teddy Bear 25cm | $89.99 | $62.99 |
| LG-39347 | Syzigium Standard 200mm | $28.99 | $20.29 |
| LG-34616 | Dracaena Janet Craig 250mm | $54.99 | $38.49 |
| LG-34718 | Sansevieria Superba 200mm | $41.99 | $29.39 |
| LG-21056 | Syzygium Big Red Pbr 200mm | $19.99 | $13.99 |
| LG-19586 | Acmena Sublime Pbr 250mm | $59.99 | $41.99 |
| LG-21261 | Alternanthera 150mm Little Ruby | $12.99 | $9.09 |
| LG-31807 | Ophiopogon Japonicus 7cm | $4.99 | $3.49 |
| LG-34485 | Succulents Assorted 100mm | $8.99 | $6.29 |
| LG-22839 | Japanese Box Pot 140mm | $7.99 | $5.59 |
| LG-25425 | Euonymus Green Rocket 14cm | $7.99 | $5.59 |
| LG-39225 | Dichondra Silverfalls 14cm | $10.99 | $7.69 |
| LG-36937 | Rose Love You 200mm | $32.99 | $23.09 |
| LG-33010 | Ficus Lyrata Bambino 200mm | $29.99 | $20.99 |
| LG-33607 | Palm Golden Cane 200mm | $32.99 | $23.09 |
| LG-31808 | Ophiopogon Japonicus Nanus 7cm | $4.99 | $3.49 |
| LG-27638 | Lavender French Revolution 20cm | $24.99 | $17.49 |
| LG-27983 | Rosemary Tuscan Blue 20cm | $20.99 | $14.69 |
| LG-36863 | Cordyline Firebrand 200mm | $19.99 | $13.99 |
| LG-24954 | Canna Tropicanna Pbr 18cm | $24.99 | $17.49 |
| LG-33963 | Dracaena Massangeana Totem 200mm | $30.99 | $21.69 |
| LG-28405 | Alpiniavariegated Ginger 200mm | $19.99 | $13.99 |
| LG-34320 | Monstera Deliciosa 200 Mm | $36.99 | $25.89 |
| LG-32758 | Philodendron Xanadu 200mm | $21.99 | $15.39 |
| LG-27584 | Kniphofia Poco Red 18cm | $23.99 | $16.79 |
| LG-27583 | Kniphofia Poco Orange 18cm | $23.99 | $16.79 |
| LG-34697 | Rhapis Excelsa 200mm | $42.99 | $30.09 |
| LG-34326 | Palm Golden Cane 140 Mm | $15.99 | $11.19 |
| LG-27961 | Rose Assorted Bush Pbr 20cm | $42.99 | $30.09 |
| LG-32987 | Cuphea Toffee Apple 175mm Pot | $32.99 | $23.09 |
| LG-39170 | Florabunda Potted Rose 200mm | $27.98 | $19.59 |
| LG-24548 | Rose 3"Standard Potted | $39.99 | $27.99 |
| LG-36082 | Rose Peter Brock 200mm | $32.99 | $23.09 |
| LG-24553 | Rose Hybrid Tea Potted | $19.99 | $13.99 |
| LG-34452 | Gardenia Standard 200mm | $48.99 | $34.29 |
| LG-39172 | New Release Potted 200mm | $34.99 | $24.49 |
| LG-39171 | Hybrid Potted Rose 200mm | $27.98 | $19.59 |
| LG-24552 | Rose Floribunda Potted | $19.99 | $13.99 |
| LG-39169 | David Austin Potted Rose 200mm | $27.98 | $19.59 |
| LG-39168 | Climbing Rose Potted 200mm | $28.99 | $20.29 |
| LG-39173 | Old Fashioned Potted Rose 200mm | $29.99 | $20.99 |
| LG-39175 | Standard Rose 3ft Potted 200mm | $49.98 | $34.99 |
| LG-39174 | Standard New Release 3ft 200mm | $54.99 | $38.49 |
| LG-18149 | Seed C Sunflower Teddy Bear | $5.49 | $3.84 |