has been added to your cart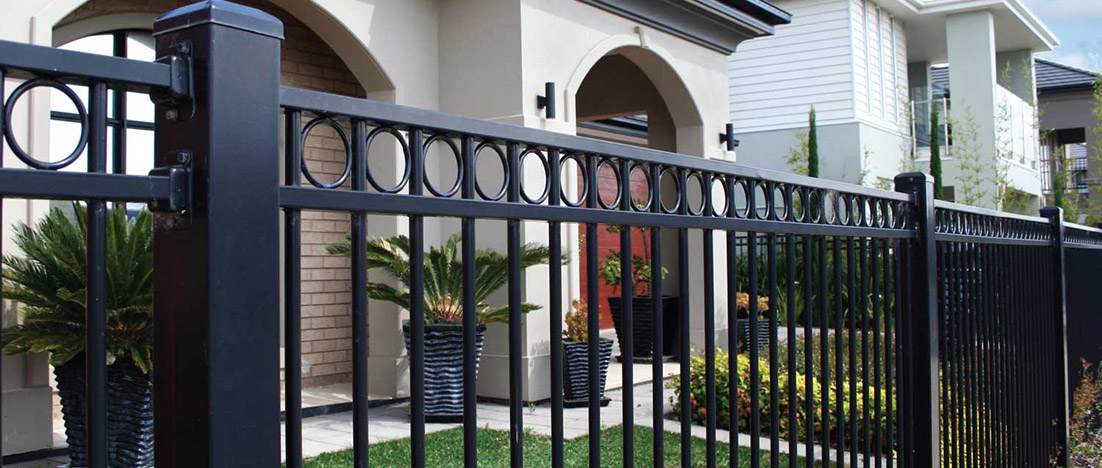 4 Ways to Enhance Your Front Yard
Posted on: November 11, 2015
Concerned you have neglected your front garden in favour of your backyard? Improving your front yard can be achieved in four simple ways.
Australians love an indoor-outdoor flow that provides privacy and space. The backyard is a quintessential example of this, with homeowners investing time and money into perfecting their outdoor area.
While maintaining a backyard is important, so is ensuring your front garden ties in well with your overall property. Creating the right ambience in your front? yard has significant benefits and can easily achieved with additions such as unique customised fencing and appropriate lighting.
Has a focus on backyards led to the neglect of front gardens?
Australians love to do up their backyards, viewing the space as perfect for entertaining guests, particularly during spring and summer. However, has our love for the backyard left our front gardens neglected?
According to a study from Griffith University, despite Australian houses increasingly having smaller space behind the house, front? yards are not utilised as well as they could be. As the average backyard starts to decrease, homeowners should start making use of the ample space in front of their houses.
While backyards provide privacy and the all-important outdoor entertainment area, there are are benefits to ensuring both spaces are up to scratch.
The advantages of a well-kept front yard?
A front garden is an excellent way to foster good relations with your neighbours while improving the overall look of your property.
Not only does it add to the overall decor of your home but can even increase the value. A recent Westpac study indicated that there was a 40 per cent rise in the value of residential renovations in 2014 and a further 89 per cent of those surveyed responded that renovation is a good strategy to increase property value.
"If you are renovating, not only are you improving your current surroundings and tailoring your home to suit your needs, but it can also add value to your property if you come to sell in the future," adds Westpac General Manager of Retail Banking Gai McGrath.
Here are four practical ways to improve your front garden:
1) Garden sheds
The right customised shed can contribute to the ambience of an area while still being a practical storage solution.

With backyard space decreasing, placing a storage shed in your front garden can free up more area behind your house. A shed may not appear to be an obvious choice to beautify an outdoor area. However the right customised shed can contribute to the ambience of an area while still offering a practical storage solution.
Opting for custom sheds rather than standard solutions allows you to match the appropriate colour to the style of your choice.
2) Plants
Many homeowners are concerned with maintaining a garden and the wrong plants can result in your garden looking dilapidated instead of elegant. However, there are many plants available that are low maintenance but still attractive. Try placing tall ornamental grasses or succulents that require minimal attention and pruning.
Placing the right planter box can also help you further control the way your plants grow.
3) Custom fencing
Creating a clear barrier between the sidewalk and your property can help define your home. However you want to make sure it does not take away from your decor. Unique and high quality custom fencing allows you to choose the right colour, style, latches and hinges for your front? yard.
For something a little extra, a motorised sliding gate for your driveway can set your property apart and is likely to increase its overall value.
4) Lighting
Front? yards require slightly different lighting and when done right, can really set your home apart. Similar to your backyard, decoration lighting can truly make your house stand out, as long as it is used in the right way. Drape the lights around a tree trunk or perhaps decorate the edge of that planter box you just installed.
Garden lights can also be used to emphasise the entrance as the main focal point, helping to guide visitors into your home in the most welcoming way possible.
With these simple concepts, maintaining your front garden does not have to turn into a big job. For answers to your home improvement queries, contact the team at your local Stratco.