has been added to your cart
Get all you need to complete your outdoor project
What our customers are saying about Stratco
Great service and very quick
customer, Sunday, May 19, 2019 5:09:11 AM
Excellent service , notifications sent for every step . Very quick arrival time ! Happy customer 😁thank you stratco
karen hughes, Saturday, May 18, 2019 8:50:27 PM
Callum just delivered carport . Excellent service - friendly and professional. Mat at M'dore also provided exceptional service.
Paul & Cheryl Dwyer, Friday, May 17, 2019 8:44:26 AM
Callum the delivery driver was polite and helpful, placed the delivery exactly where I wanted it. How easy. Thank you for job well done.
Toni Mount, Friday, May 17, 2019 3:09:49 AM
Had 2 orders rock up on the same day. First delivery was not put where I wanted it as I was not at home. Second driver Callum came out with the second delivery and moved the first one for us. He was awesome, put it exactly where I wanted it and made ...
Adam Barrett, Thursday, May 16, 2019 10:13:28 PM
purchasing online was ok but incomplete, I did not get a delivery date or time confirmed so I called and the lady I spoke to cancelled that order and created a new one not only getting me a confirmed delivery for the next day but also at a lower pric...
Wayne Stirland, Thursday, May 16, 2019 5:13:36 AM
I found stratco to be very helpful and easy to deal with
Alex, Thursday, May 16, 2019 5:10:35 AM
Maybe the website could suggest items that would normally be sold with the item chosen. For example when buying fence panels have a suggestion pop up for posts or connectors
Ethan McDonald, Thursday, May 16, 2019 4:20:04 AM
Damian Le at Balcatta Stratco had giving great customer service. I was looking for a gate and slats for a front fence. Damian took the time to explain product/size/colour. He even got out brochure and printed out the product that I was interested in...
Naomi Harris, Thursday, May 16, 2019 2:31:20 AM
Steve done a fantastic job delivering our goods and helping to place at designated spot! Offered to give a helping hand which was very nice of him. Was very satisfied with our service.
Mel, Thursday, May 16, 2019 12:56:17 AM

Connect with us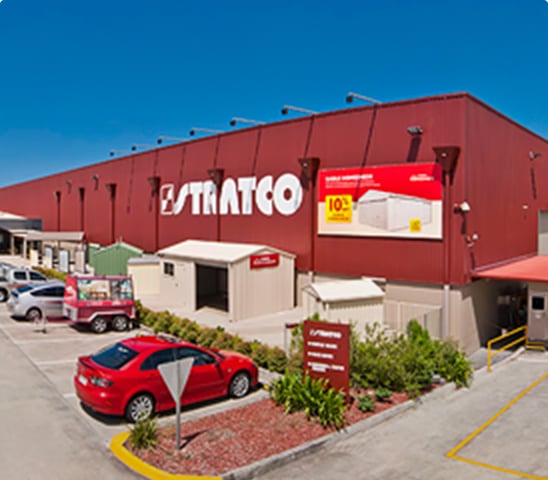 Find your nearest store
Find your nearest store by entering your suburb or postcode below.
Own it now, pay later
Learn more