has been added to your cart
Get all you need to complete your outdoor project
What our customers are saying about Stratco
My wife and I went into Ferntree gully we had decided on the Sanctuary Patio but we needed more light the guys were a great help choose two light panels to insert between roofing. Delivery was always going to be tricky on a hilly block with no footpa...
MichaelnJulie Bourrillon, Friday, March 22, 2019 5:16:02 AM
Really happy with the service I've received from David at the Pakenham branch. Was really helpful with at the questions, speedy and well priced quote and helped with the finance application. Thanks again!
Marika Caliskan, Friday, March 22, 2019 2:32:16 AM
Would like to thank delivery driver steve who was very friendly and helpful and happy to go the extra mile to put my delivery where i needed it cheers steve
Michael, Thursday, March 21, 2019 6:53:45 AM
Having been disappointed with Bunnings distinct lack of help, I decided to use Stratco to get help with a roofing project.In the first and second instance, was helped by Benjamin Guy. He stepped me through what I had in mind and reviewed various opti...
Frank, Thursday, March 21, 2019 3:02:56 AM
Steve, our regular delivery driver is amazing! He goes above and beyond to ensure that all of our deliveries are correct and on time. We couldn't be happier with the service that is provided by Steve time and time again. We have built a great rapport...
ABLE Pergolas, Thursday, March 21, 2019 1:43:28 AM
thank you Nigel, our Stratco driver who is always friendly and helpful to me with the delivery, also he's very professional in his work. The materials are always delivered in good order and placed exactly where asked. Always glad to see his smiling ...
lesley, Thursday, March 21, 2019 12:52:37 AM
The GOOLWA branch staff have an excellent attitude and know their product. I have been a customer for over 8 years and find that the attitude and demeanour of the current staff is beyond reproach whether it is Tony ,Elle, Luke,even management, Simon,...
IAN, Thursday, March 21, 2019 12:39:05 AM
Peter at the FTG store, went above and beyond our expectations! Made the calls to ensure we weren't delayed. Highly recommend his service! Then Darren the delivery driver! Wow I have never had that service from a delivery driver- thanks so much Darr...
Prue Mattern, Friday, March 15, 2019 4:44:18 AM
Just want to say how fantastic delivery driver Steve was this morning, while delivering my shed. He made sure it was dropped in the correct place, and was very friendly and pleasant to deal with
Sue Burmeister, Thursday, March 14, 2019 5:13:40 AM
Brooke in the order office goes above and beyond every time we ask for a difficult delivery or to sort out an unusual order. Very well done today Brooke helping me with a time drop on a Monday when all the standard body trucks are taken. My customer ...
Rowans Classic Restorations, Thursday, March 14, 2019 5:09:50 AM

Connect with us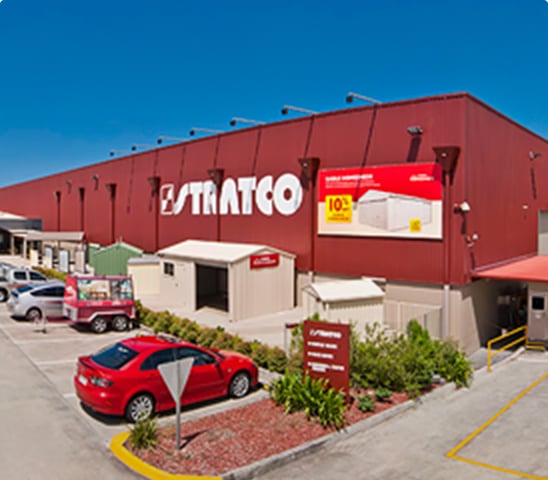 Find your nearest store
Find your nearest store by entering your suburb or postcode below.