has been added to your cart
Get all you need to complete your outdoor project
What our customers are saying about Stratco
I was unsure about my decking and blinds project for my patio. Ben from the Canning vale WA store was very helpful in finding the items I needed and his cheerful advice was reassuring. I have now completed my decking and will be at Stratco for my bl...
ed lim, Thursday, December 6, 2018 9:51:30 PM
Excellent work Driver Dave Allen was very helpful. He managed to pilot the load to exactly where I needed it to go. No fuss very efficient in spite of the fact the culdesac that I live in is extremely hard to get long loads into. He made it all very...
David Moran, Wednesday, December 5, 2018 7:43:10 AM
Team members Teri & Bruce have been a pleasure to deal with. Nothing was a problem for them. Follow up phone calls and products delivered on time. Friendly, efficient and helpful. A refreshing attitude to service. A well deserved 5 STARS.
Anne, Richmond NSW, Wednesday, December 5, 2018 5:26:02 AM
My family recently purchased for our country property a large shed from Greg at your doveton store. Right from my wife's first call, my many visits into to the store to modify the design through to the delivery of our shed, Greg was such a help. Even...
Dwalli, Sunday, December 2, 2018 2:58:51 AM
Shikha at Stratco is an excellent sales person had a lot of patience answered all my doubts, explaining the various products in detail. She always had a smile on her face which made me feel welcome at the Deerpark store A great and highly recomme...
Anthony Naidu, Wednesday, November 28, 2018 5:50:47 AM
To The Team At Stratco Gawler thanks again for supporting your local RSL by donating towards our Christmas Raffle Dinner our members really appreciate your commitment towards our club and our town plus the great personnel service they receive when fr...
Gawler RSL, Tuesday, November 27, 2018 10:21:25 PM
Callum gets 5 stars from me as he is a great bloke & he delivers exceptional customer service, He is an asset to the Stratco team. Good job Callum.
Stores Storeperson, Tuesday, November 27, 2018 9:14:06 PM
I dealt with Shikha at Stratco's Deer Park store. Shikha is totally professional, a great communicator and responder. She is very knowledgeable about the products. I very much appreciated her excellent customer service and advice. Definitely a 5 sta...
Fran O, Tuesday, November 27, 2018 4:24:25 AM
Let me take this opportunity to say my heartfelt "thank you" to Dion Dzambic who delivered to my place in Abbotsford, NSW, the colourbond awning materials that came in 3 heavy packages. He did a tremendous impressive job and did it with extra time,...
Narcy Coloma, Tuesday, November 27, 2018 4:20:15 AM
I emailed the dimensions and specs for the fabrication of a louvred fence to Ross at Deer Park. Everything arrived correctly and on time. Too easy. Thanks Ross.
Trevor Darby, Sunday, November 25, 2018 11:49:58 PM

Connect with us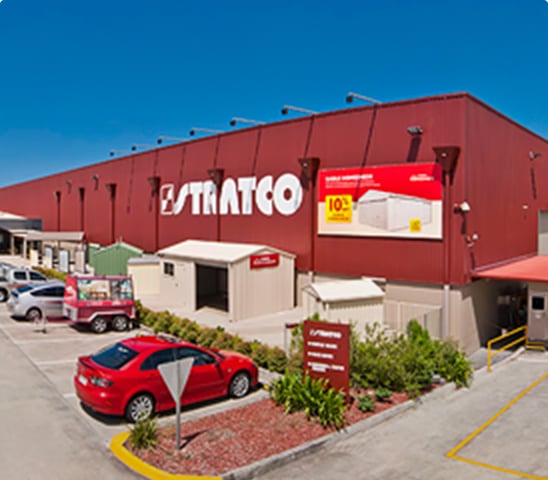 Find your nearest store
Find your nearest store by entering your suburb or postcode below.