has been added to your cart

There is nothing quite like enjoying a fresh salad made straight from your garden with sun ripened juicy tomatoes, crisp green lettuce and cool cucumbers. What if we told you that you could grow all of this in a raised garden bed?
You don't need a large area, Stratco raised garden beds can fit everywhere. Whether you have a small yard, balcony or large acreage Stratco have everything you need to create your own vegetable garden or herb patch.
The Stratco range of garden beds include:
Here are the following benefits of owning a raised garden bed:
Health
By growing your own vegetables, it makes it so easy to make sure you are consuming enough vegetables on a daily basis. You can have everything you need readily available.
Taste
Enjoy the peace of mind you don't get from the supermarket by eating vegetables that are home grown. It will be obvious that fresh vegetables taste best.
Nutrition
If you grow your own vegetables you will know exactly what chemicals and pesticides, if any have been used, are amongst your garden.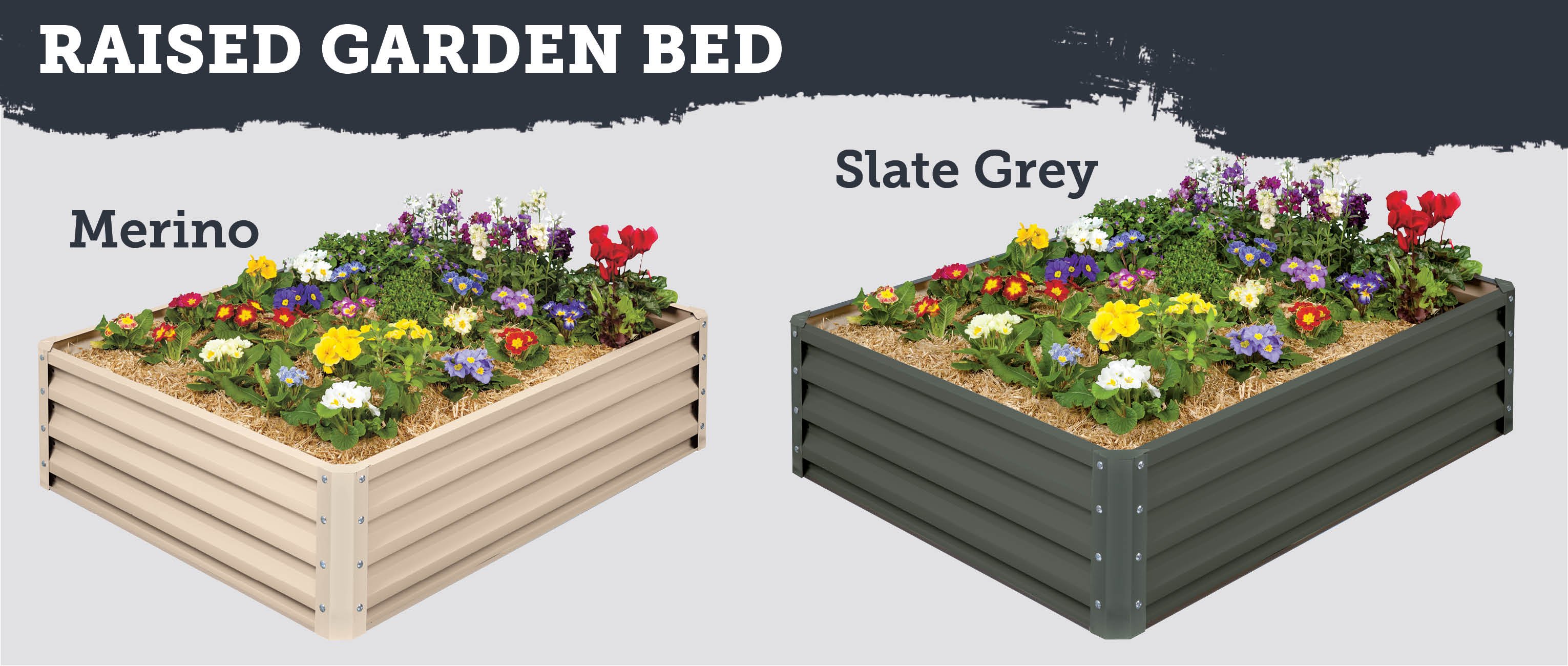 Save money
Take notice of how your weekly food bill will decrease once you start consuming your homegrown vegetables. There will be a difference in price and quantity.
Location
Due to the size and shape of Stratcos raised garden beds they can be placed almost anywhere. For example, on top of concrete or paved surfaces where you would not normally be able to grow vegetables or herbs.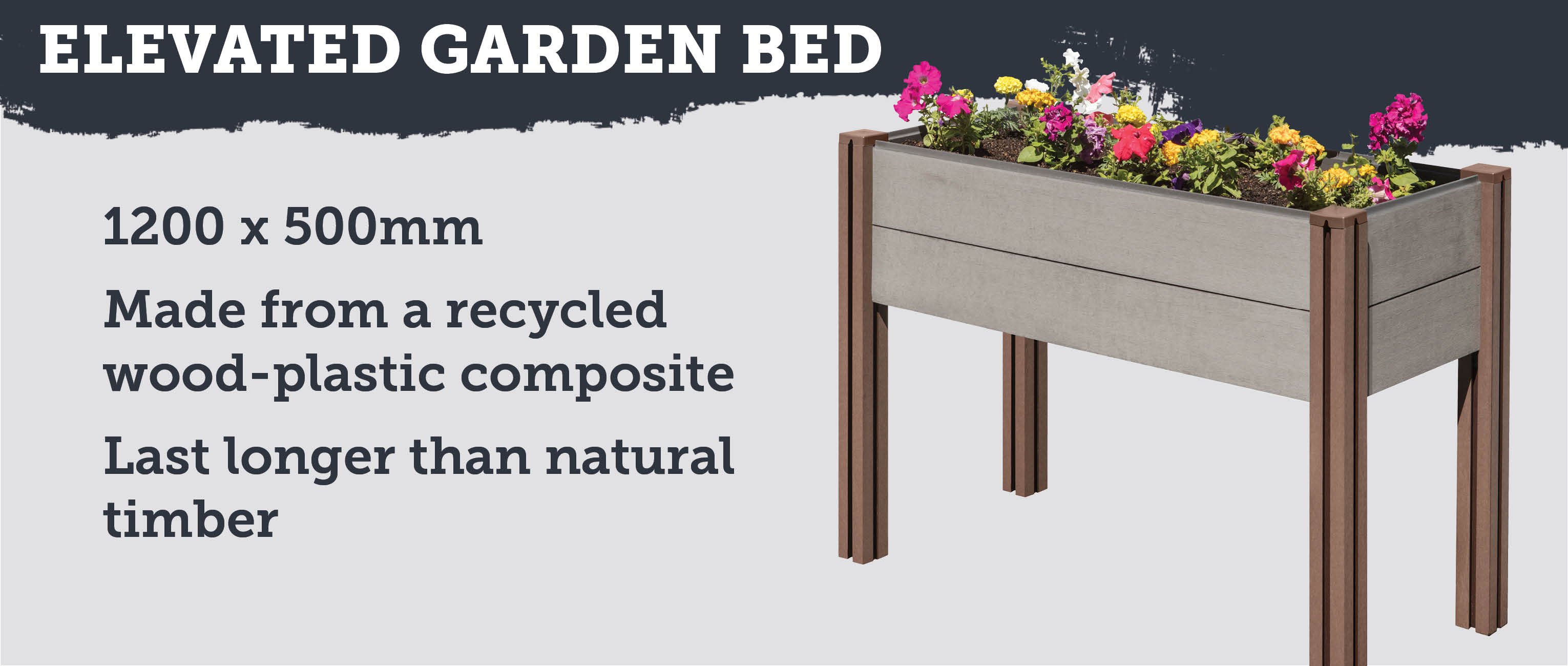 Longer growing season
The soil tends to be a little warmer than the earth so you can start your planting earlier and can continue longer through the season. However, you will need to keep a close watch on the soil moisture levels during the summer months.
Fewer weeds
As long as you have control over the soil in the raised garden bed there is also a chance that it will contain fewer weeds and those they may appear will be easier to remove.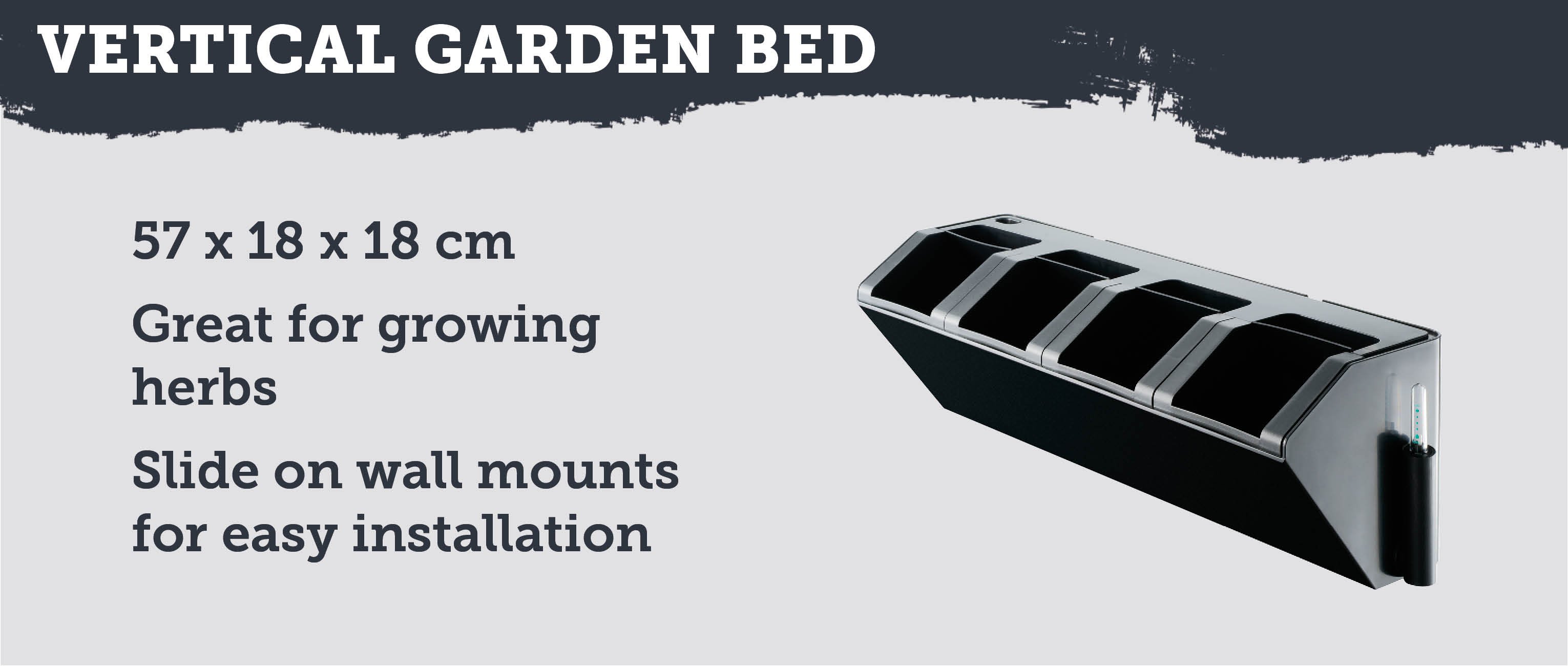 So why not try it out? Growing your own vegetables and herbs is healthy and rewarding experience and enables the perfect solution to start growing your own garden today.
Contact us or visit your local Stratco store for further expert garden advice and stock availability.