has been added to your cart

Each year, the Housing Industry Association provides the opportunity for designers and builders to be recognised and awarded for their work. A number of categories are awarded and this year, the Home of the Year was awarded to Hocking Constructions.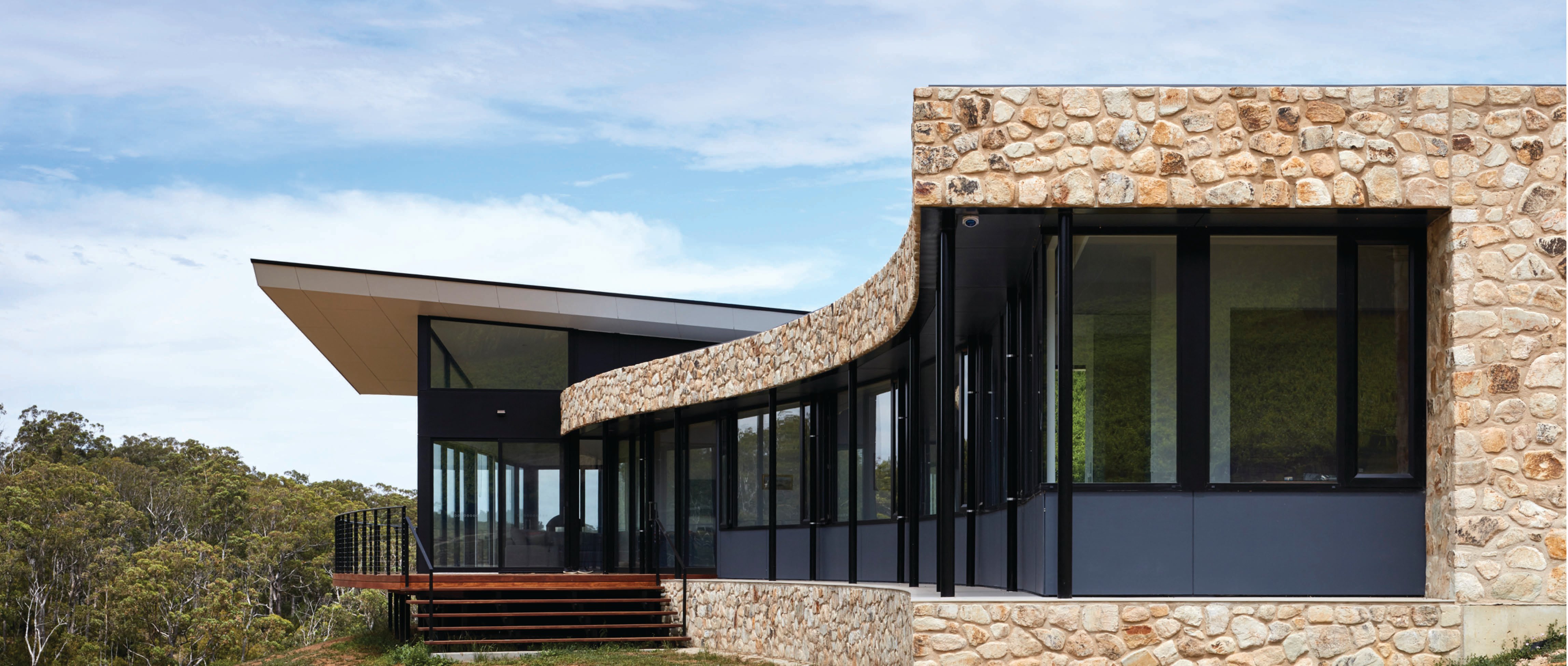 Over the past two years, Hocking Constructions has worked tirelessly to complete this stunning Summertown home. Complementing the natural curves of the Adelaide Hills, this home was built with accuracy and the changing weather patterns in mind. Aerial images of the home reveal its unique shape. A central trapezoid area with curvaceous wings reaching from either side. A home of this proportion requires custom roofing options. To top off the Home with a modern, clean look, Hocking Constructions installed Stratco's Topdek 700 and Maximus 33 roofing products.
Topdek 700 is perfect for that seamless appearance. The shape of the purlins allows for thermal expansion and contraction which is critical for the extremes of Australian summer and the wide pans between are ideal for the high rainfall that locations like Summertown experience. Topdek 700 can be installed on roofs with a pitch as low as one degree which is quintessential for homes looking for a more modern aesthetic. Designed with custom built homes in mind, Topdek 700 can be measured to your exact requirements and cut with precision.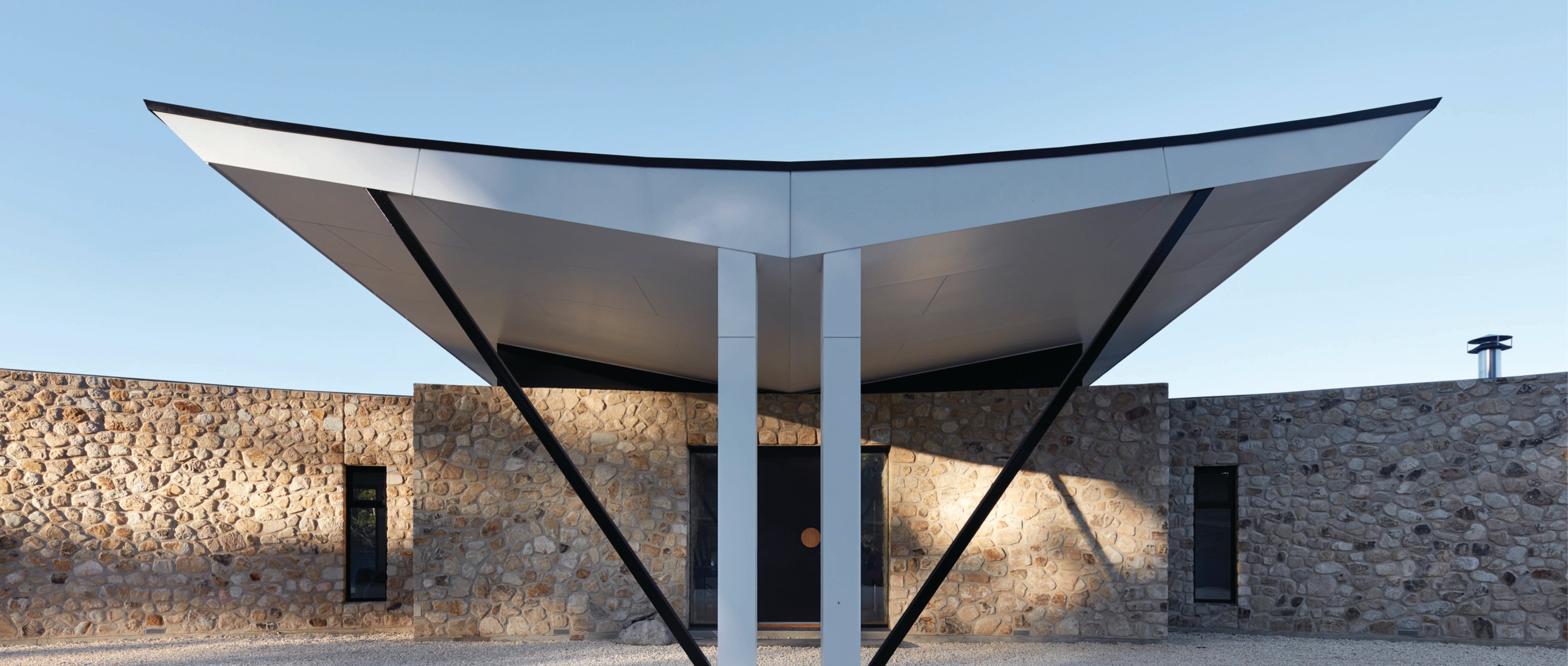 With a more traditional corrugated look, the Maximus 33 complements the angular properties of the Topdek 700. Maximus 33 is made with high tensile steel and the resilience of this material means that it is impact resistant and provides maximum strength. The deep round curves make for a showstopping roof and the versatility of it allows Maximus 33 to be used anywhere in the home. With a minimum pitch of three degrees and a range of pre-painted colours to choose from Maximus 33 can be adapted to suit any design.