has been added to your cart

Australia has recently experienced some of the most damaging hail events since 2014. The Insurance Council of Australia has recorded well over 8,000 claims, including many hail-damaged patio, verandah and carport roofs.
When replacing damaged patio roof sheeting, it is important that the structural integrity of the patio is not adversely affected. Stratco has therefore prepared the following recommendations and engineering support so that you can be confident in the solutions you offer your customers.
When replacing roof sheeting on an existing patio, Outback Beams can be reused provided:
New screws are used to create new holes.
New screws are at least 20mm away from any existing hole and the edge of the beam.
Screw spacing is in accordance with Australian Standards and the manufacturer's specifications.
Outback Beams and connections are in good condition with no signs of corrosion, damage, or deterioration.
Roof sheets have NOT previously been replaced.
As existing holes left untreated may cause corrosion issues and reduce the overall life of the Outback patio, prior to installing the new roof sheeting it is recommended that:
All burrs are removed from existing holes using a countersink bit.
The insides of the holes are painted with cold galv. (e.g. Killrust Cold Galvit).
Holes are sealed with neutral cure silicone sealant.
To ensure there is a reliable weather seal at the back channel, existing foam must be replaced with new PVC Nitrile foam.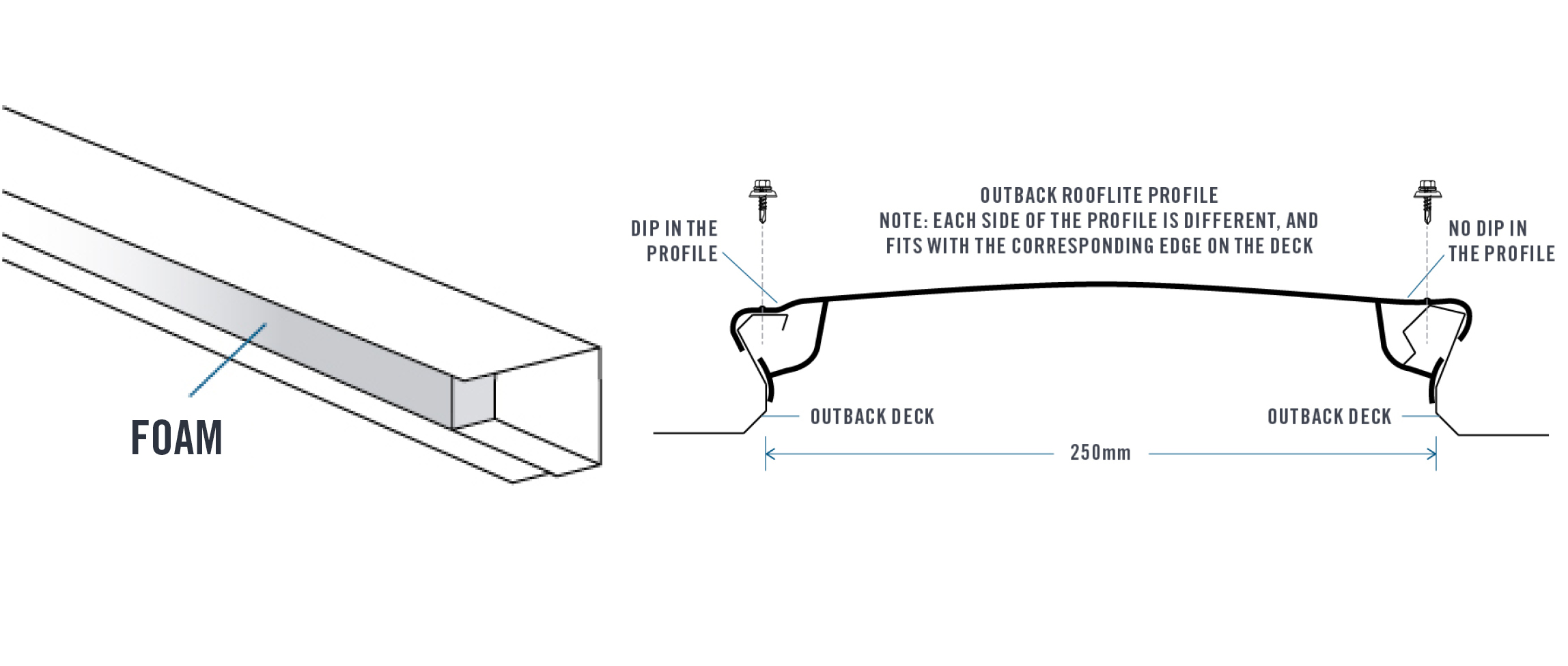 As the 115mm skylight and adapter channel system has been discontinued, skylights will need to be replaced with the Outback 250 Rooflite.
It is important to note that unless the whole patio is a completely new build, the 25 Year Structural Warranty does not apply.
More Information
Refer to the relevant Stratco Outback Installation Guides for the correct way to install the new roof sheets. For more information on patio roof replacement or our extensive range of patio solutions, contact Stratco on 1300 165 165.