has been added to your cart

Robbie's dream Outback® Patio comes to life with the HOWTo from Stratco!
Moving into their house three and a half years ago in the Riverland area, Robbie was looking to revamp his old outdoor area and start fresh with the help of Stratco. With inspiration already in mind, Stratco was able to bring Robbie's vision to life with the experienced knowledge of Matt and digital resources utilised by Stratco.
Custom Designed to Specific Requirements
With the great help of our team at the design desk, Robbie was taken through the design process and alter any modifications he requested in the design of his new Outback® Patio, with the input and suggestions of experienced designer Matt.
Robbie's Outdoor® Patio Features
Aroma Outdoor Alfresco Kitchen
Merbau Timber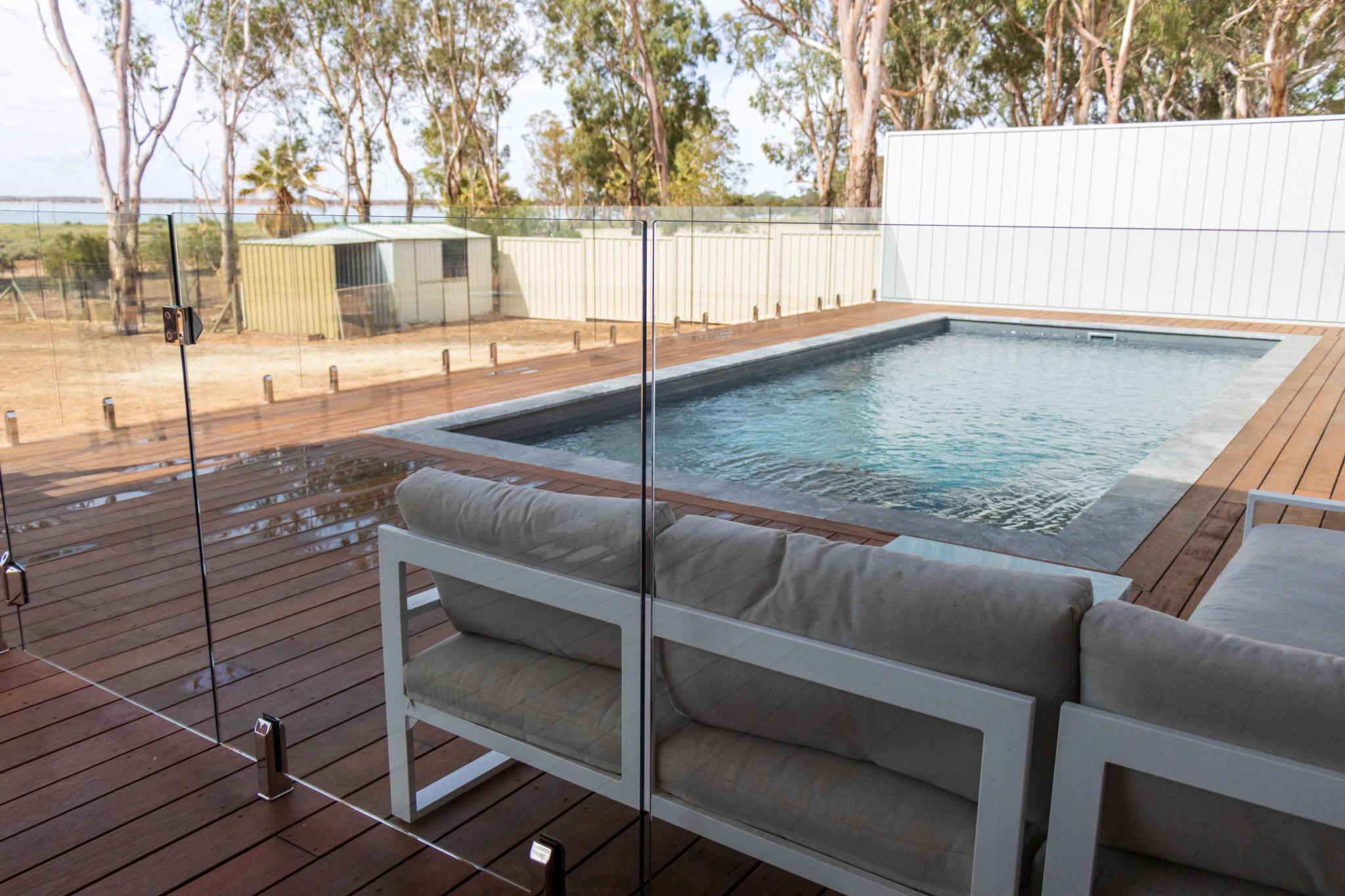 Custom Design Process
Our product range of Patios, Sheds, Fencing, and Roofing can be custom designed to meet your needs and reflect your personal taste.
Come in for a free obligation quote with our design desk team Matt or Daniel. You will be taken through the quote process step-by-step, and when the design is finished, you'll be given a quote with all the information needed to take to the next step of finalising. We will even provide you with your own interactive copy of your design that you can review from the comfort of your own home.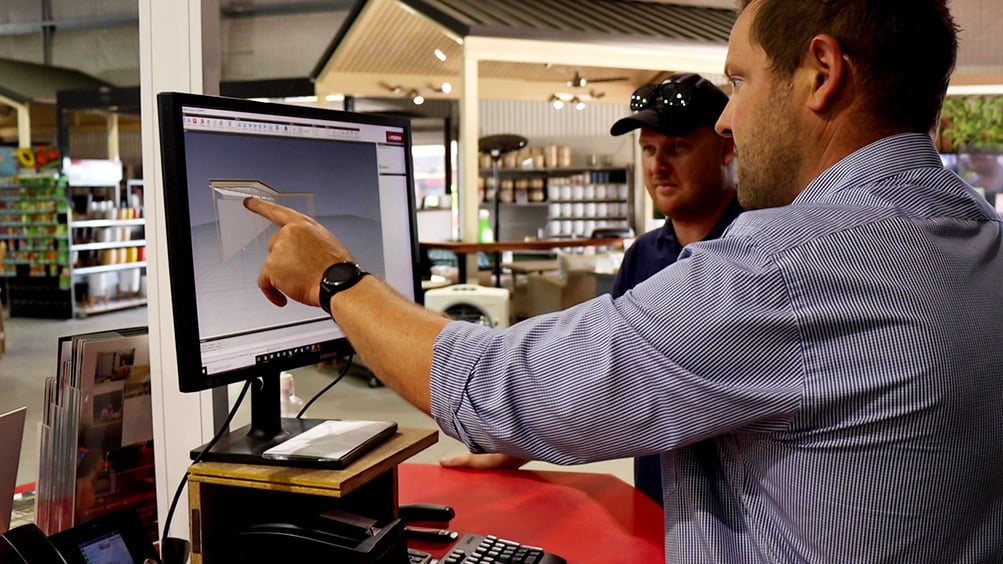 Arrange Installation with Local Riverland Installers
Once you are happy with the finalised design, installation can be arranged with a trusted local installer if required. Stratco Riverland work with a wide range of installers for all kinds of projects suited to you.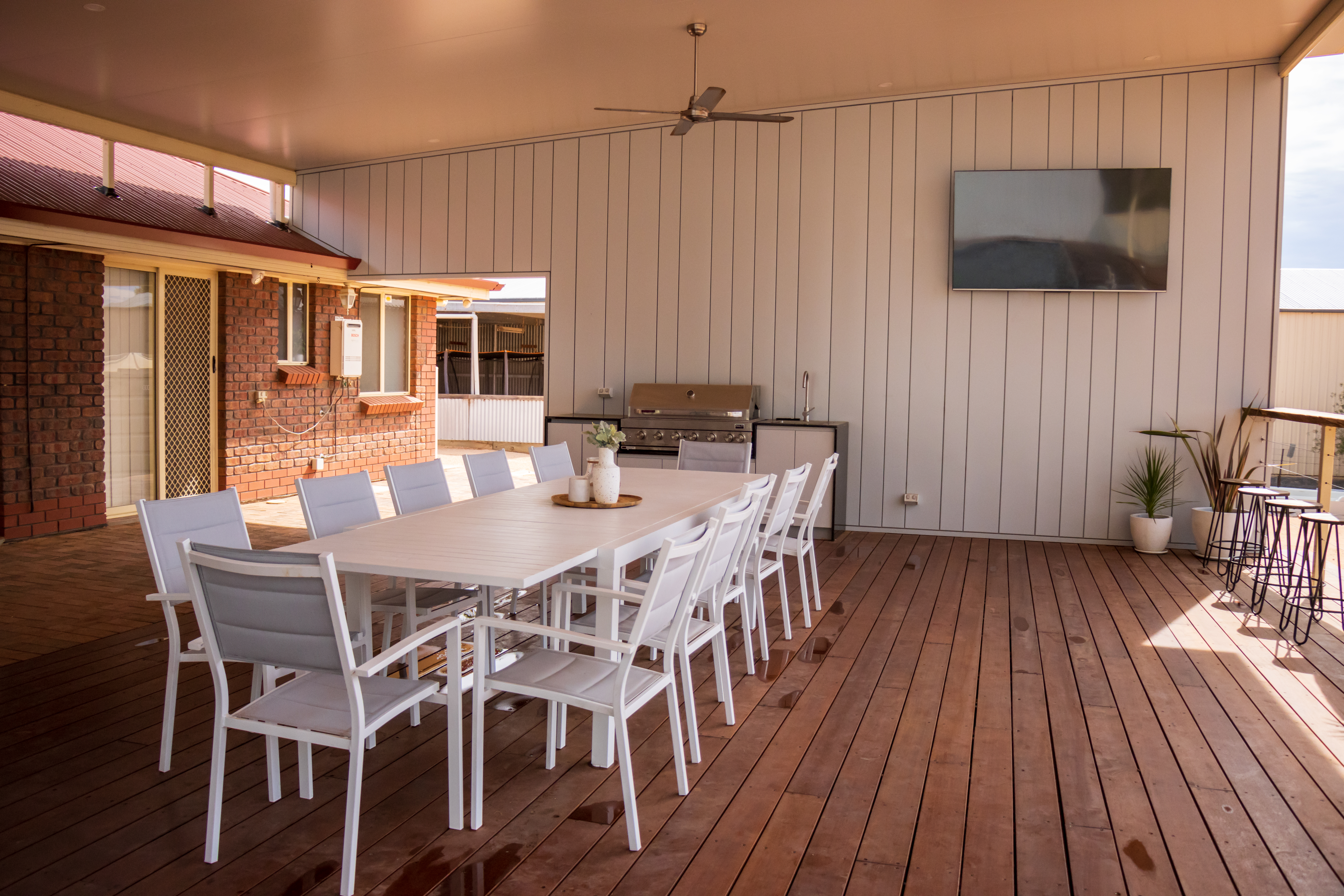 Get your free obligation quote here!