has been added to your cart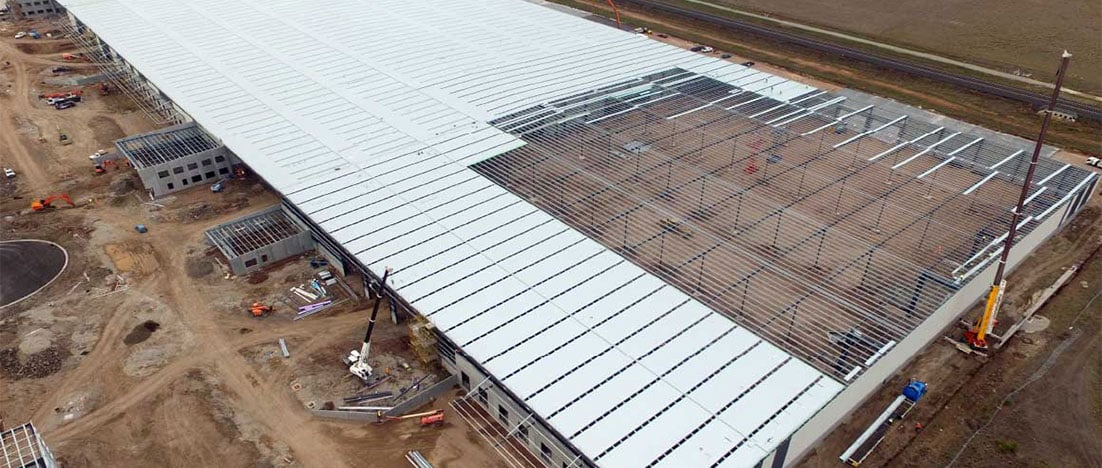 Project Focus:
CEVA Logistics Warehouse Cladding Project
08/02/2016
Stratco Victoria in conjunction with Frasers Property Group as the developer and builder have just completed supply of this large 72,000m2 Prodek® roofing project. The building is over half a kilometre long, over 160 metres wide and the roof sits 14 metres above ground level.
AAA Premier Roofing did a fantastic job handling these long sheets and carried out this high quality roofing installation.
22 metre long Prodek sheets were used to complete this project and the job took over 20 truckloads on extendable trailers to deliver.
The unique Prodek high-rib profile offers superior spanning ability, excellent water carrying capacity and impressive rigidity. Combine these advantages with a fast, easy pierced fixing installation and you have an economical profile that is ideal for use on industrial roofing.
Please contact Stratco or visit StratcoSelect when specifying materials for your next industrial project.