has been added to your cart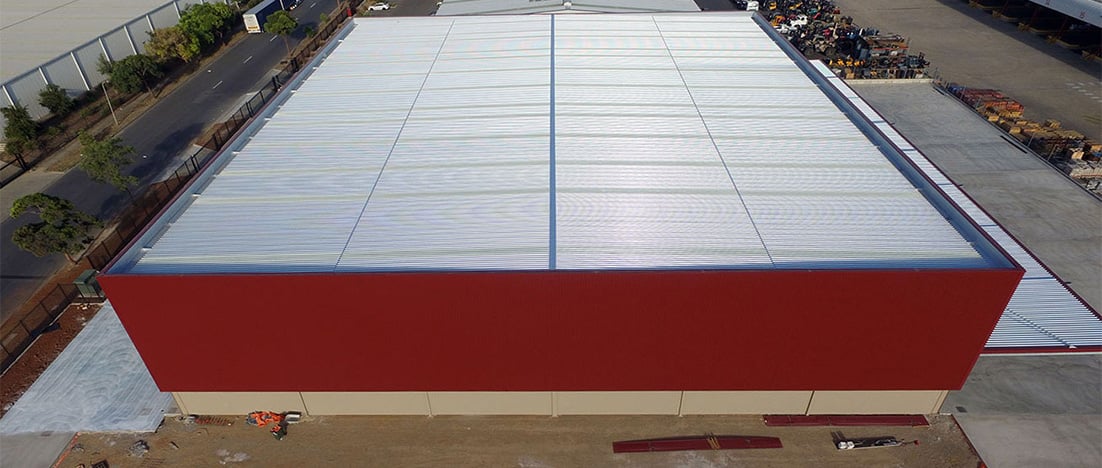 Project Focus:
Warehouse Wall Cladding With Stratco Maximus
01/02/2016
Stratco Maximus wall cladding has recently been applied to this huge 14 metre high, 3000m2 warehouse facility in Adelaide, South Australia.
As pictured, the deeper, rounder Maximus 33 profile was used on the high walls to produce a stylish and contemporary look that complemented the size of the building.
Stratco offers an extended corrugated roofing and walling range including 16mm corrugated and our deeper Maximus 22mm and 33mm corrugated profiles.
Please contact Stratco for more information on our Maximus suite of corrugated products.