has been added to your cart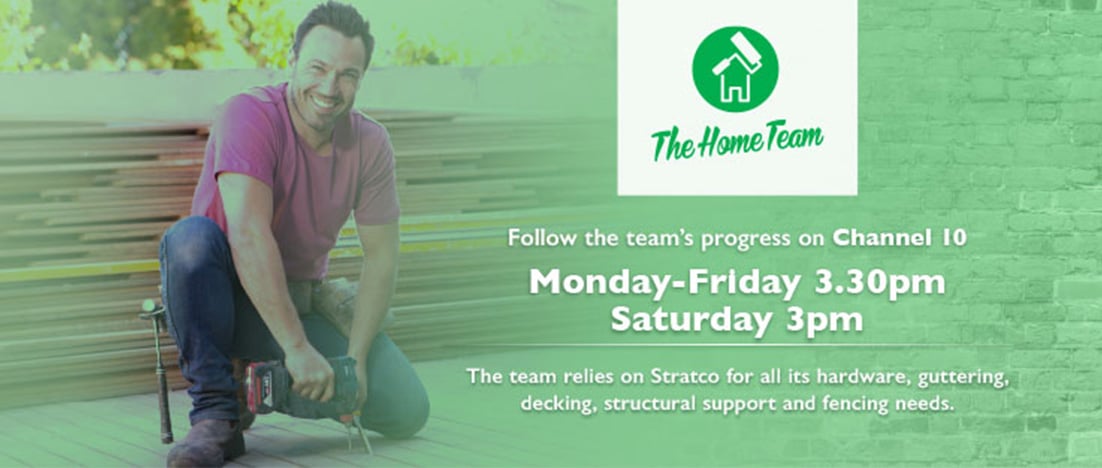 Project Focus:
New DIY Show The Home Team
13/10/2014
A builder, a landscaper and an interior stylist walk into an original condition 1950's suburban brick house…
Sounds like the start of a joke... but it's not!
It's the premise for a great new Australian TV show that answers the 'Y' in DIY. Launching in November on Channel 10 and running right through the summer DIY season, The Home Team isn't a competition, rather it will offer fresh ideas, practical advice and give you the confidence and motivation to have a crack at that job you've been putting off for too long!
The Home Team is just that - a team of talented experts in their chosen fields - and they certainly have their work cut out to turn a 'renovators delight' into a great family home in just 10 weeks.
The Home Team features quality Stratco Products. We will be posting clips on our Facebook page and website that demonstrate how to select, use and install the Stratco products shown on The Home Team. The show is very educational and will be available to watch at leisure using timeshift.
Monday to Friday 3:30pm and Saturday at 3pm on Channel Ten (repeated nightly on ONE HD)