has been added to your cart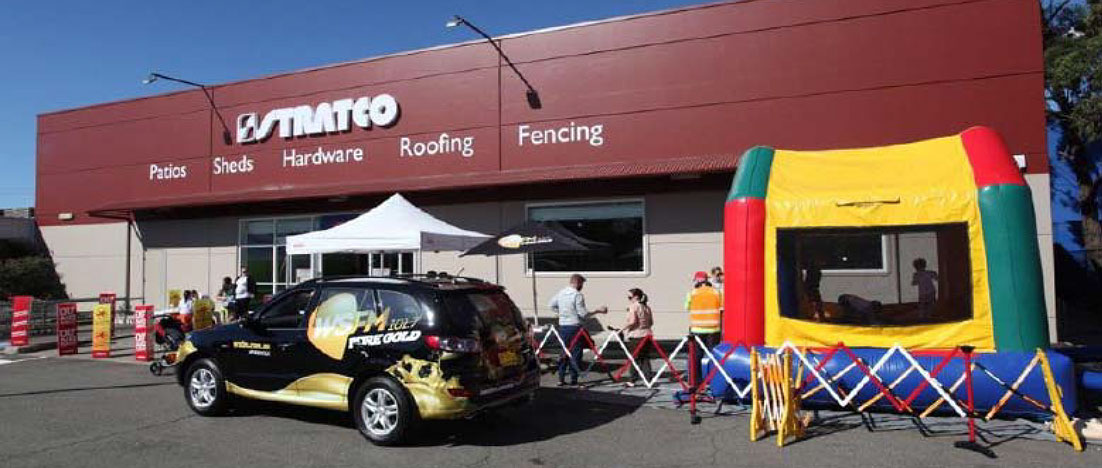 Project Focus:
Stratco Punchbowl New South Wales Store Opening
09/05/2014
Stratco's exciting new store at Punchbowl in New South Wales has just opened its doors over the weekend. Offering the very latest in home improvement and hardware products, Stratco in Punchbowl has everything you need for your next project.
The grand opening featured a free barbecue, face painting, drinks, prizes and games. Michael Caton was on hand to greet customers and James Bawden gave an excellent demonstration on how to build your own outdoor decking.
For the latest products and all the home improvement advice, come and visit us at Stratco in Punchbowl.