has been added to your cart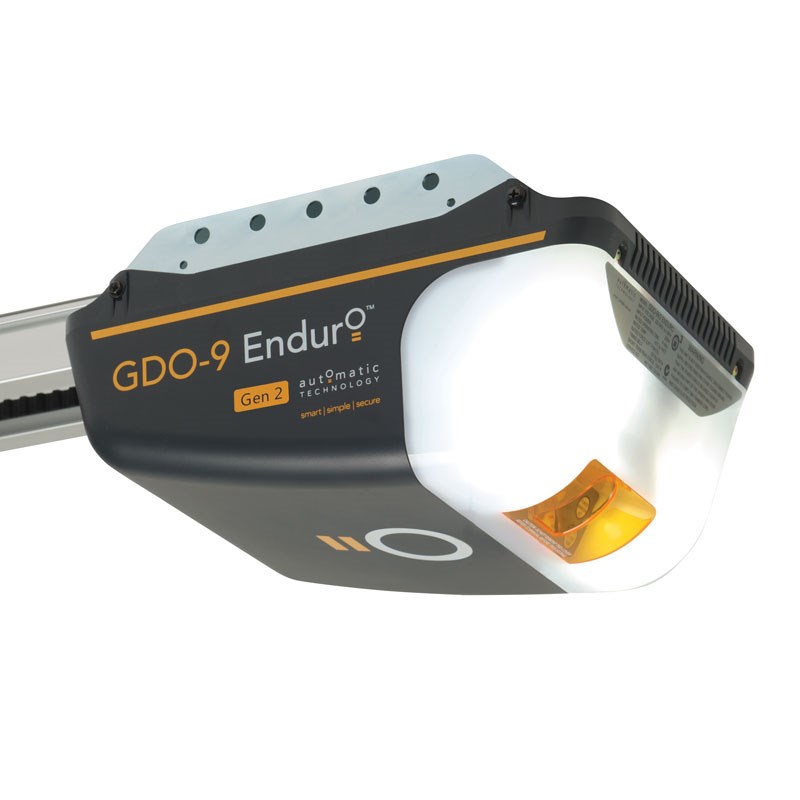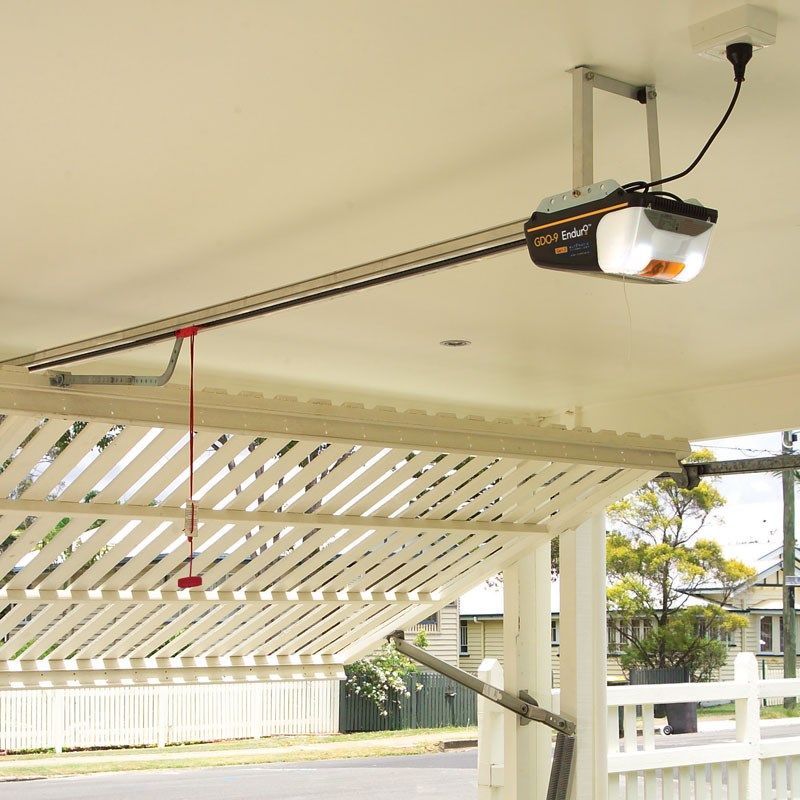 GDO-9V2 Enduro Series 2 Garage Door Opener
Automatic Technology
SKU: SDOPEN2GDO-9V2
About this product
This high performance opener from ATA features a three speed motor and effortlessly powers sectional and tilt doors up to 200kg.
Includes Opener with Courtesy Light, Two TriCode 128 Remote Controls and a Wall mounted TriCode control panel.
The Enduro offers the best in performance with a powerful 1200N DC motor.
Technical Specifications
POWER - Input Voltage
230-240V a.c. 50Hz
POWER - Transformer Rating
150VA
POWER - Standby Power
2.2W
POWER - Motor Type
24V d.c. Permanent Magnet
POWER - Motor Power
100W
POWER - Short-term Lifting Force
1200N Standard Rail, 1400N Tilt Rail
DOOR SIZES - Maximum Door Weight
200kg
DOOR SIZES - Rated Door Area
18m²
DOOR SIZES - Typical Travel Speed (door dependent)
90mm/sec (Setting 1), 110mm/sec (Setting 2), 130mm/sec (Setting 3)
TRANSMITTER SYSTEM - Receiver/Transmitter Frequency
Multi-frequency UHF FM (433.47, 433.92 & 434.37MHz)
TRANSMITTER SYSTEM - Coding System
TrioCode™️128, code hopping
TRANSMITTER SYSTEM - Code Combinations
3.4x10^38 code combinations
TRANSMITTER SYSTEM - Transmitter Capacity (x4-butten registers)
64
ADDITIONAL FEATURES - Courtesy Light
2 x LED
ADDITIONAL FEATURES - Safety Beam Compatibility
2 x Wireless or 2-wire Safety Beams
WARRANTY
7 years/20,000 cycles
NETWORK COMPATIBLE
Ready for Smart Phone Control Kit