has been added to your cart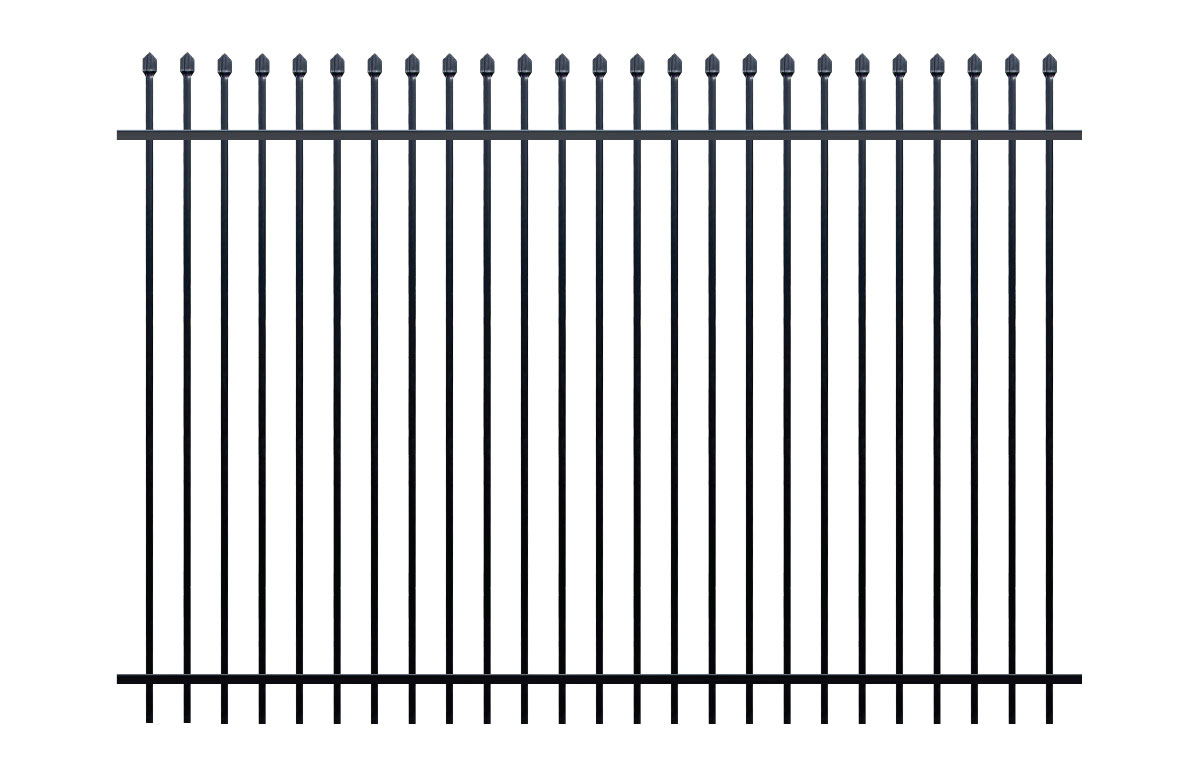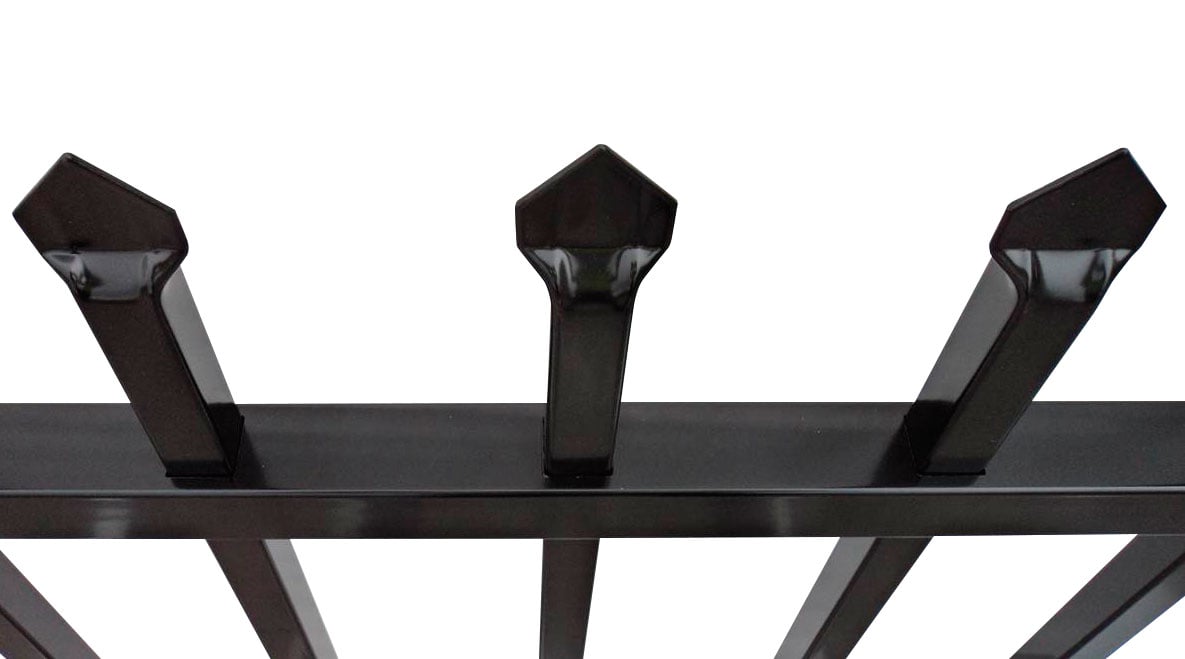 Squash Top Security Fencing
Stratco
SKU: Squash-Top-Security-Fencing
Add strength, style and security with Stratco Squash Top Security Fencing. Ideal for commercial and industrial properties, Squash Top Security Fencing features tough galvanised steel tubes with attractive pressed spear tops.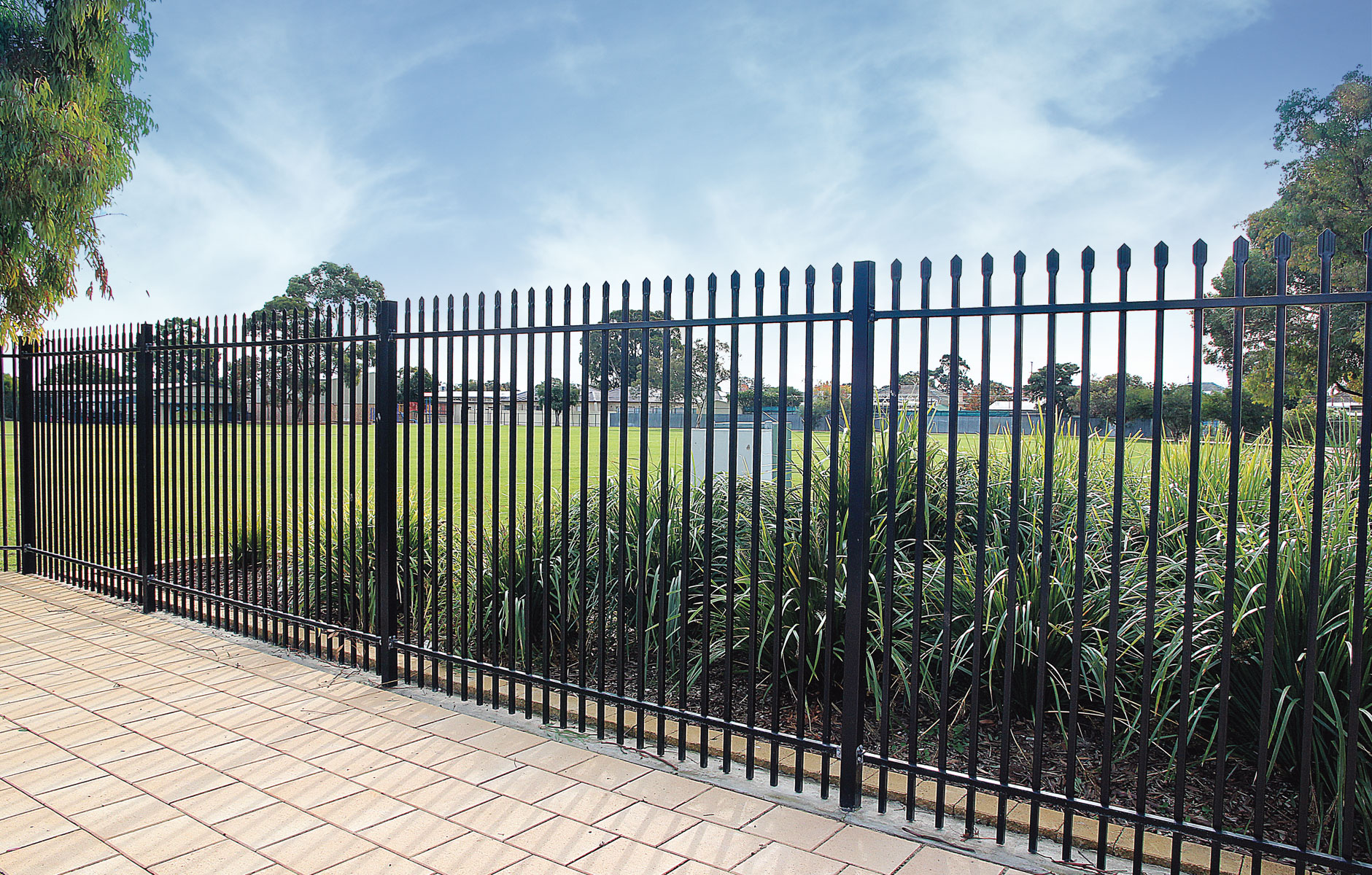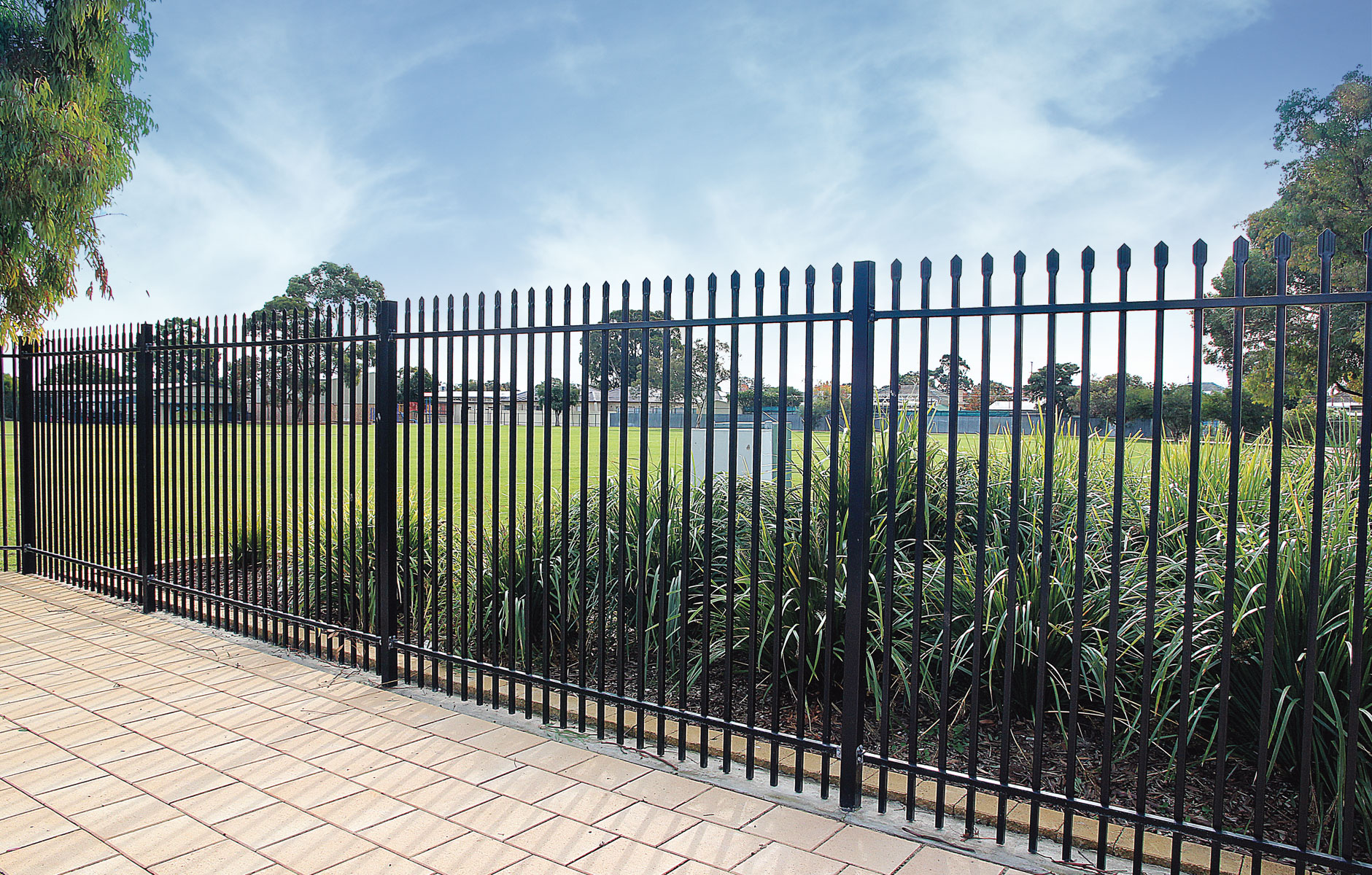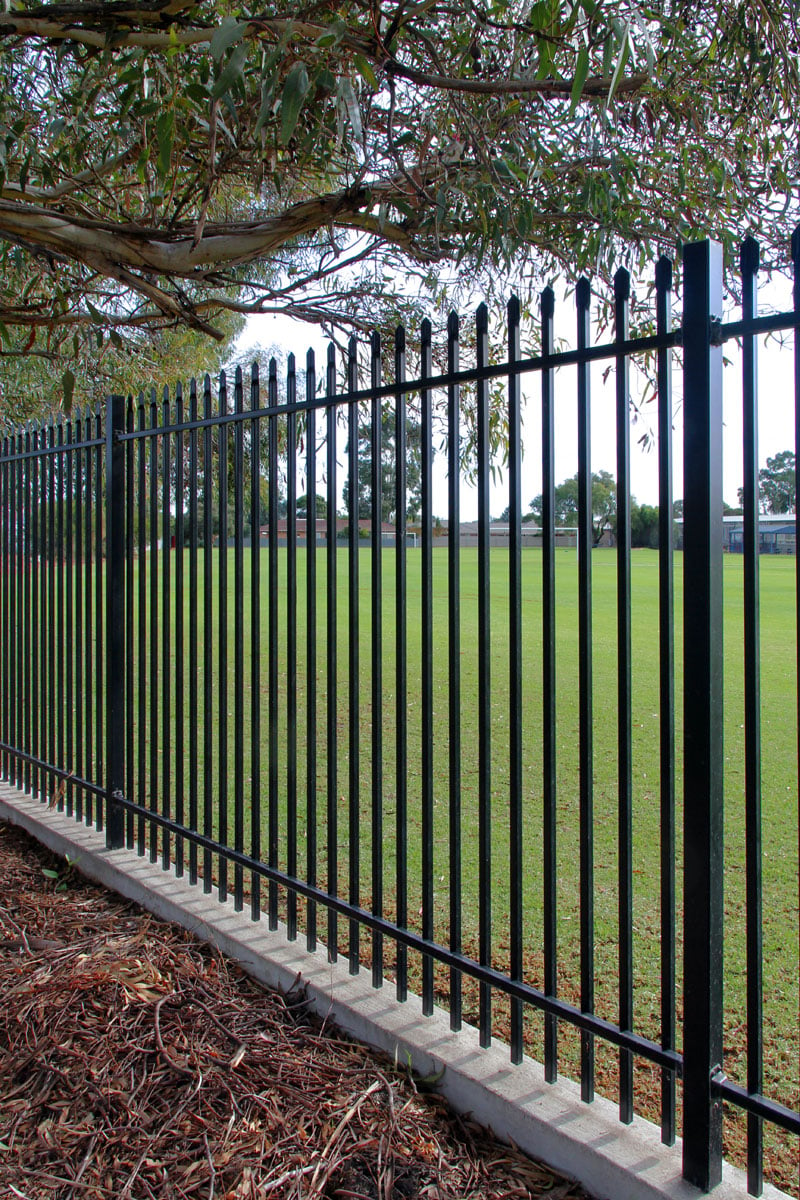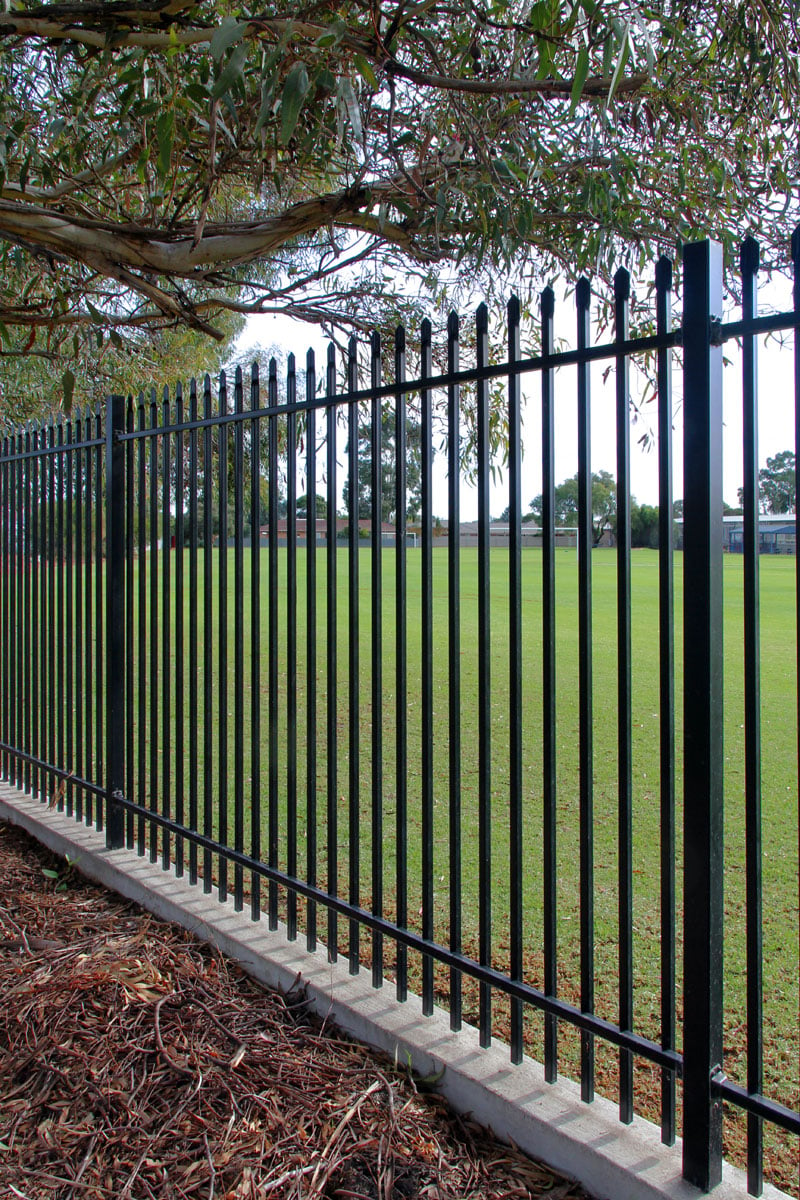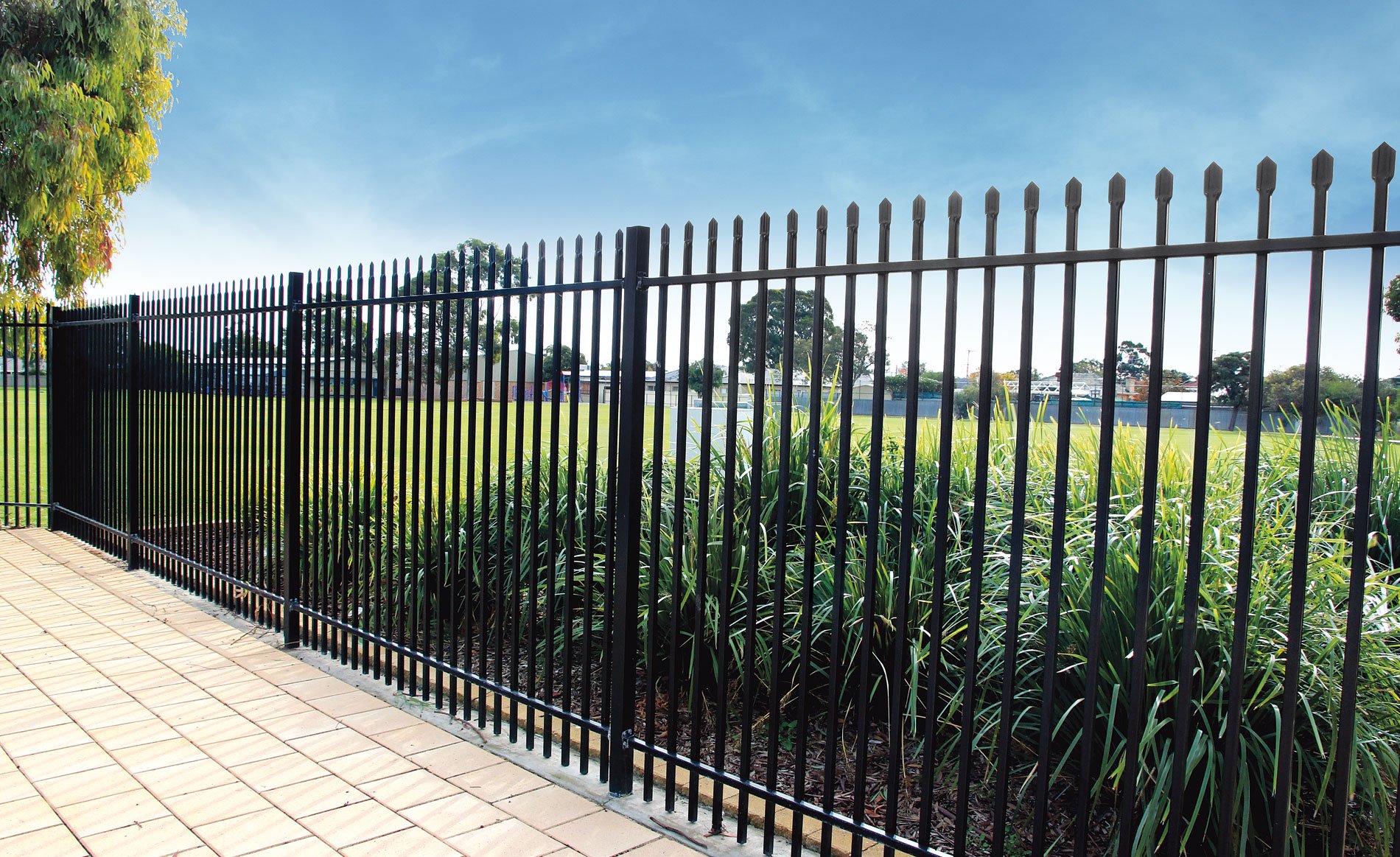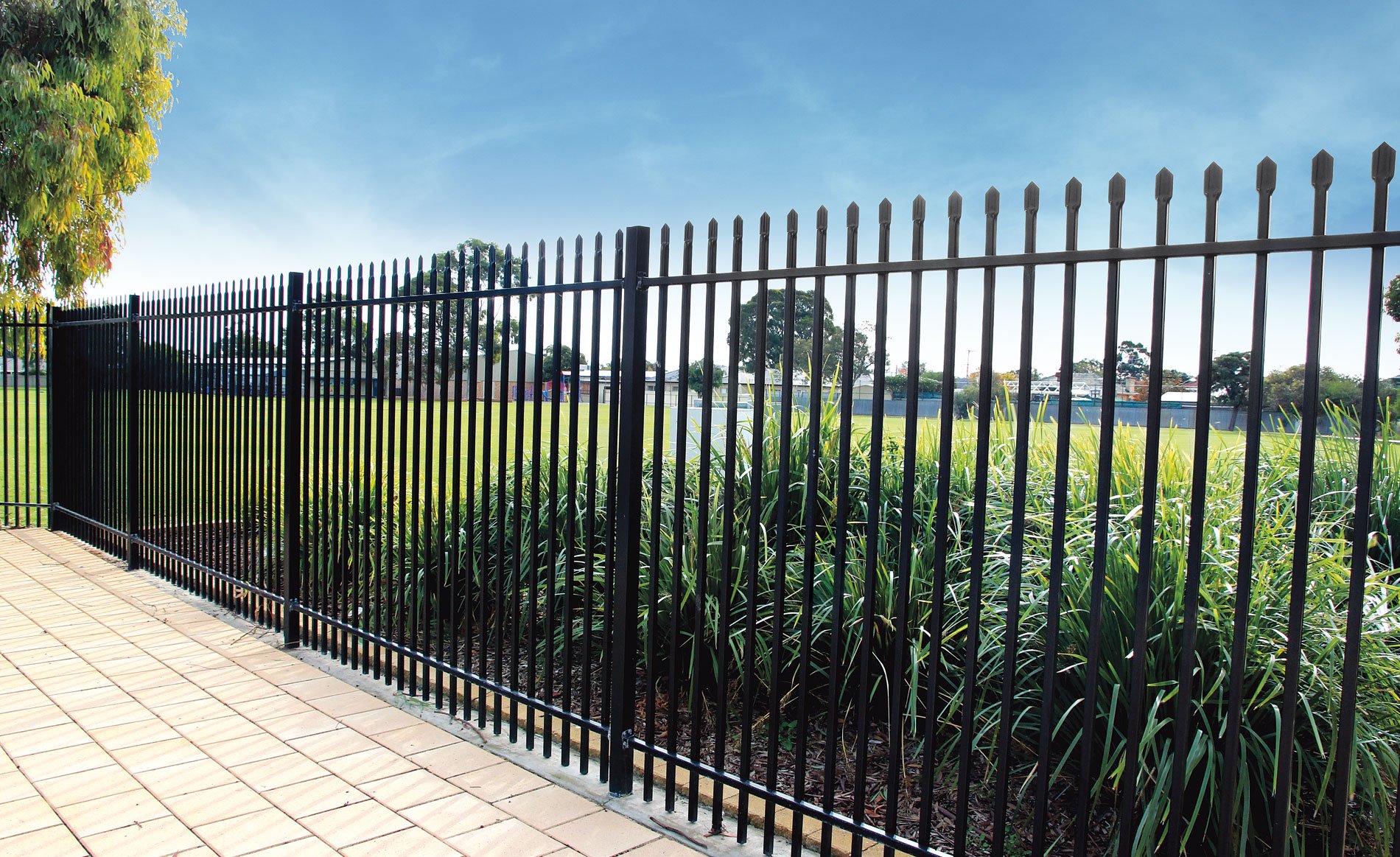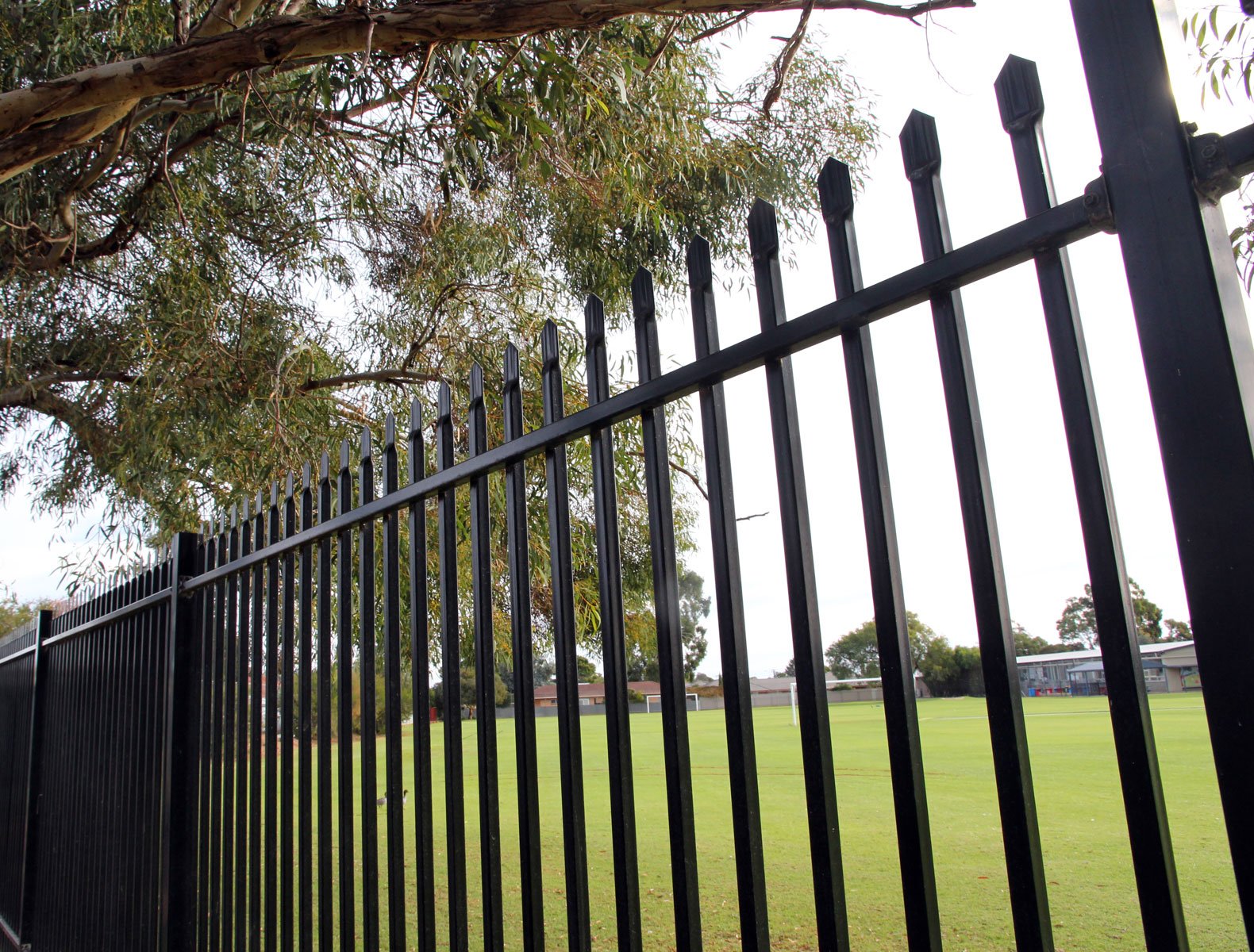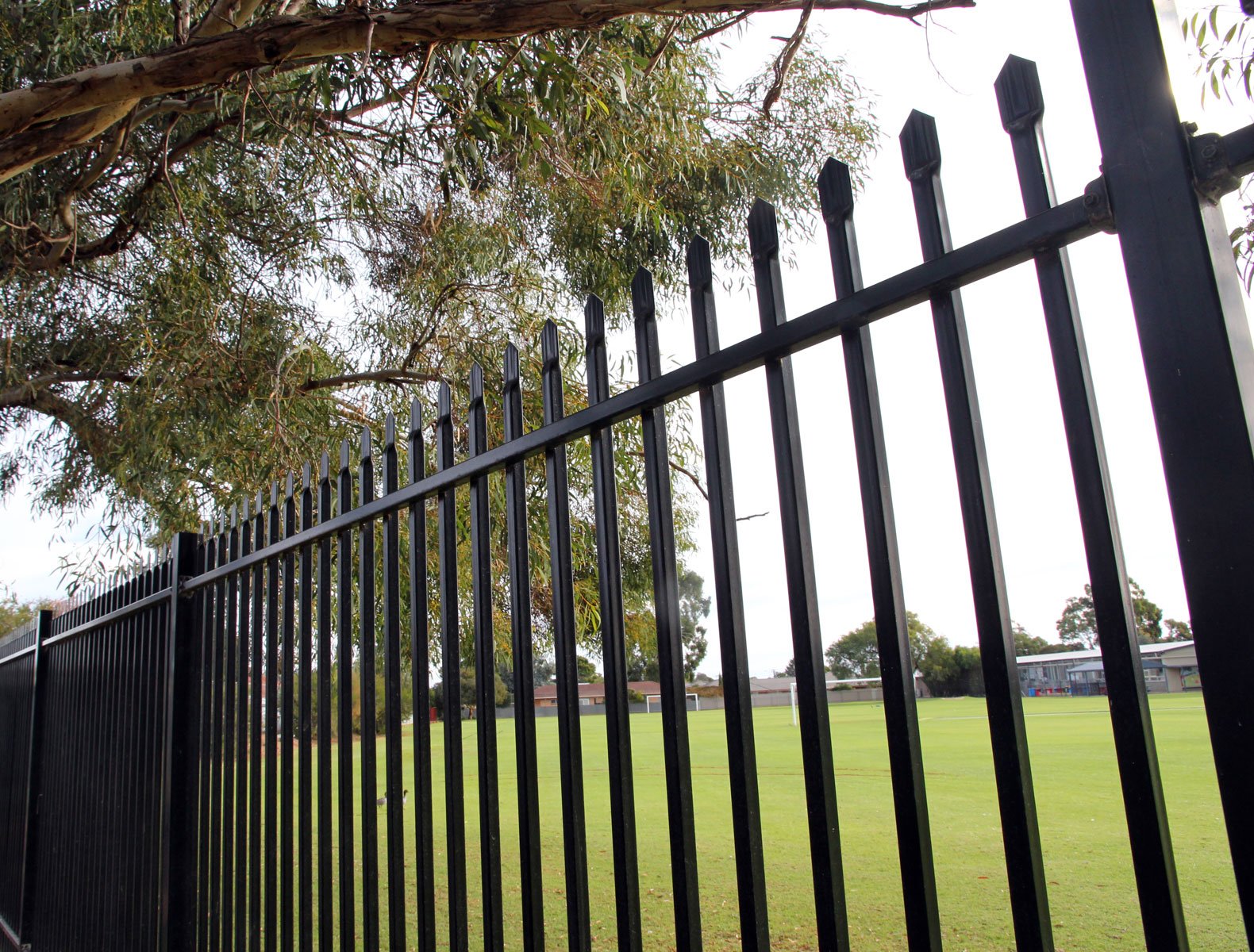 Squash Top Security Fencing adds strength, style and protection to your premises.
Squash Top security fencing is constructed using strong 25 x 25mm square galvanised steel tube fence pickets with a pressed spear top. The fence pickets are inserted through laser cut holes in the 40 x 40mm square galvanised steel tube cross rails. This creates a strong finish with a smooth, flowing design. For added strength and security, the holes in the cross rail are silicone bronze welded.
Powder coat painted satin black for a tough long lasting finish, a Stratco Squash Top Security Fence will be a lasting investment. Complete the package with single and double gates, as well as sliding gates that are available to order.
Brochures & Installation Guides
Fencing with Security, Protection and Style
Stratco security fencing is suited to a wide range of domestic, commercial and industrial applications including display yards, schools, hospitals and aged care facilities. Security fencing features:
Strong galvanised steel for added strength and long life
Sturdy 25 x 25mm squash top pickets and 40 x 40mm cross rails
Pickets are inserted through the rails for strength and a smooth flowing look
All styles are silicone bronze welded and powder coated satin black for longevity
Single and double gates are available in-stock
Sliding gates are available to order
Fencing Codes
Code
Description
Size
SC-10041
Squash Top Fence Panel
2400 Wide x 1800mm High
SC-10042
Squash Top Fence Panel
2400 Wide x 2100mm High
SC-10040
Squash Top Single Gate
975 Wide x 2100mm High
SC-1004
Squash Top Single Gate
975 Wide x 1800mm High
SC-10047
Squash Top Double Gate
2450 Wide x 1800mm High
SC-10048
Squash Top Double Gate
2450 Wide x 2100mm High
SC-10043
Fence Post 65 x 65mm
2400mm High
SC-10044
Fence Post 65 x 65mm
2700mm High
SC-10039
Rail Bracket 40 x 40mm
Four Pack
SC-10114
Hinge Gudgeon Black
Two Piece x 40mm
SC-10113
Drop Bolt Black
400mm High