has been added to your cart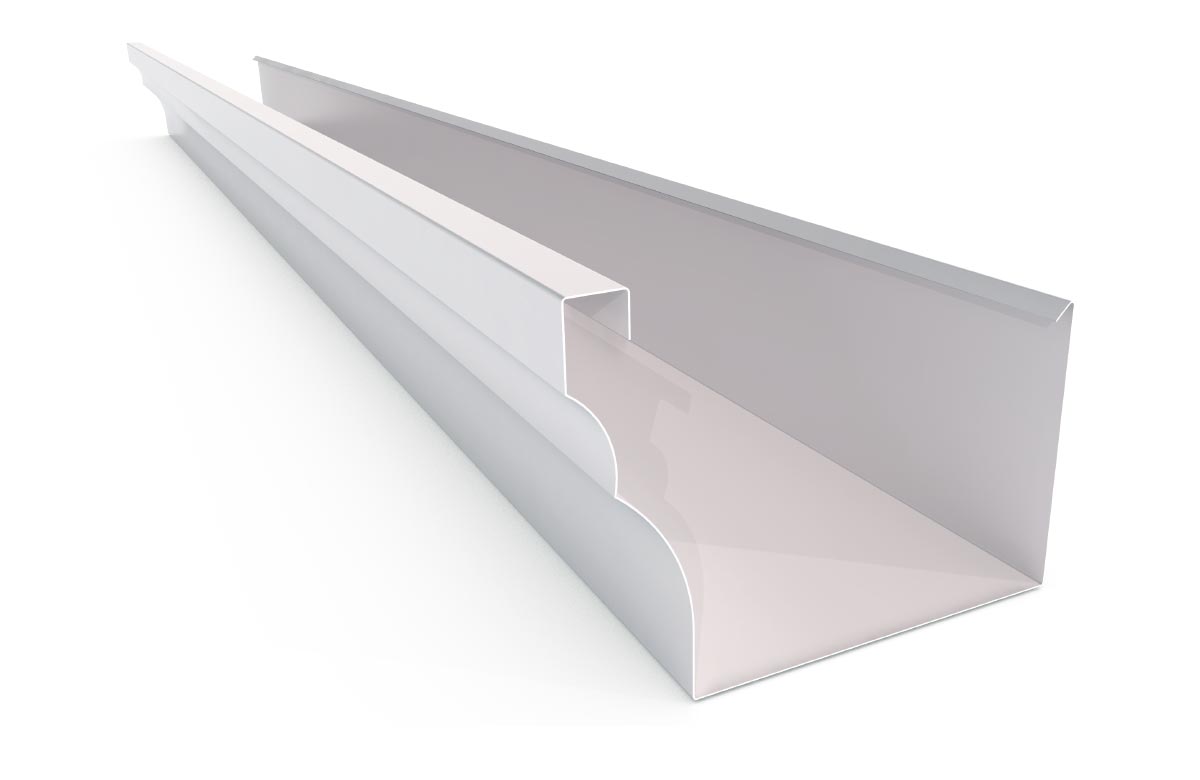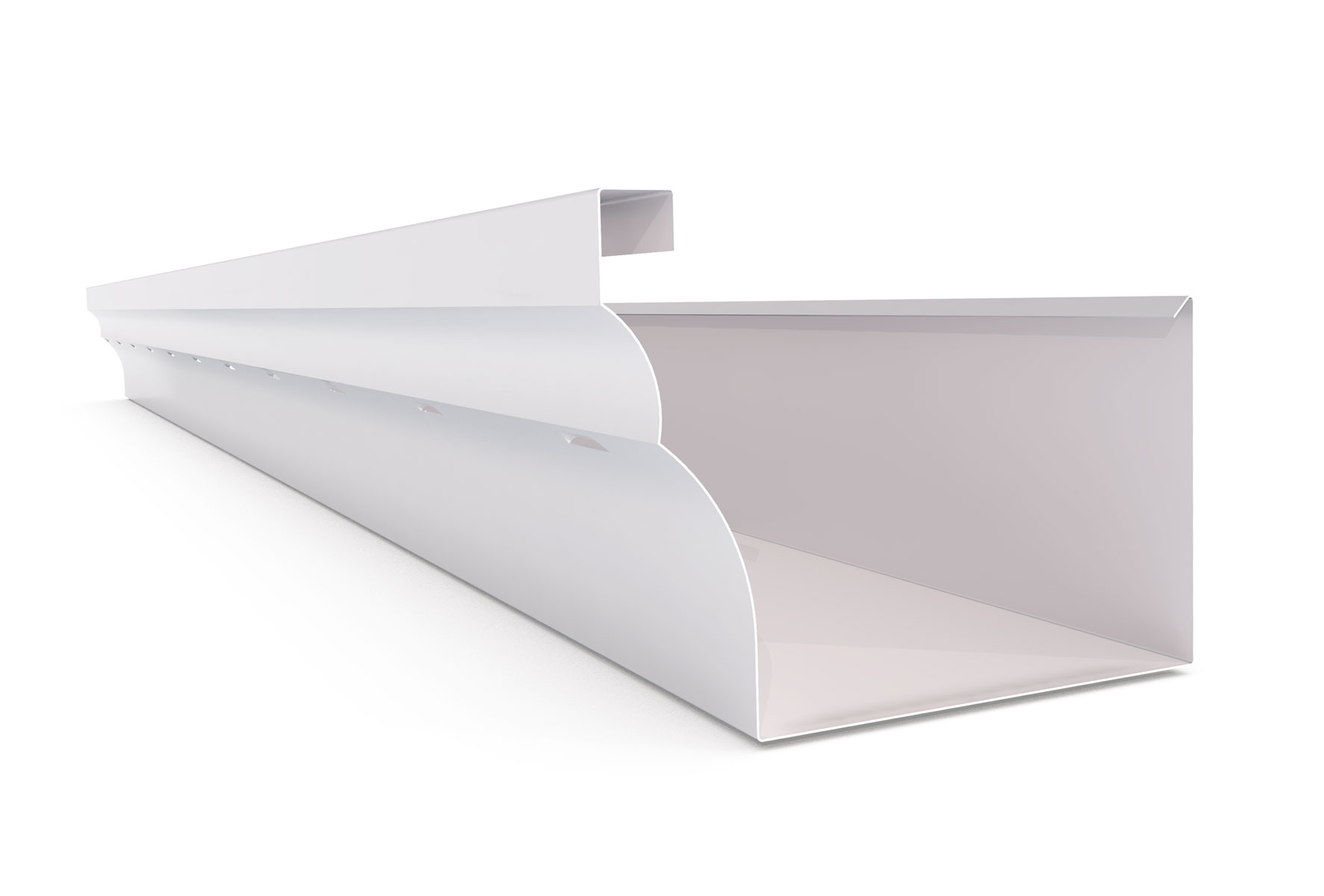 OG Big One Gutter
Stratco
SKU: OG-Big-One-Gutter
OG Big One has a clean, stylish, Old Gothic face. It is designed for commercial buildings and is capable of carrying large amounts of water. The width can be varied to suit your needs. OG Big One has slots in the face for overflow, and is available in long lengths of up to 6.5m.
Attractive commercial guttering capable of carrying large volumes of water
When it comes to industrial and commercial projects you're dealing with large roof areas. In our summer storms a big roof area means more water than a conventional eaves gutter can carry.
OG Big One gives you the flexibility to design your gutter to your rainwater capacity requirements with girths of up to 600mm. The slotted Old Gothic face adds character and style to your building line.
OG Big One is easily fixed to any conventional building material, and the concealed fixing brackets provide a smooth appearance. It is available in a variety of finishes including zinc/al, prepainted colour steel or galvanised. It comes with a full range of accessories including stop ends, mitres and concealed brackets.
Brochures & Installation Guides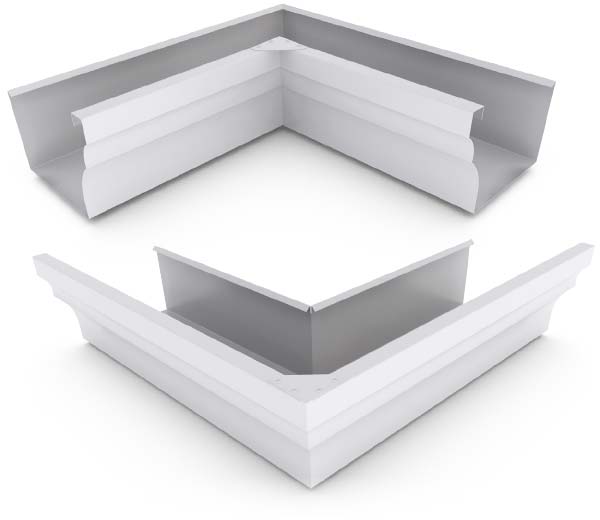 Internal and External Mitres
Gutter mitres manufactured from the same gutter profile can be supplied, ready to use on site. These mitres provide a continuous line around the corners and can be made to any angle required to suite the design of the building.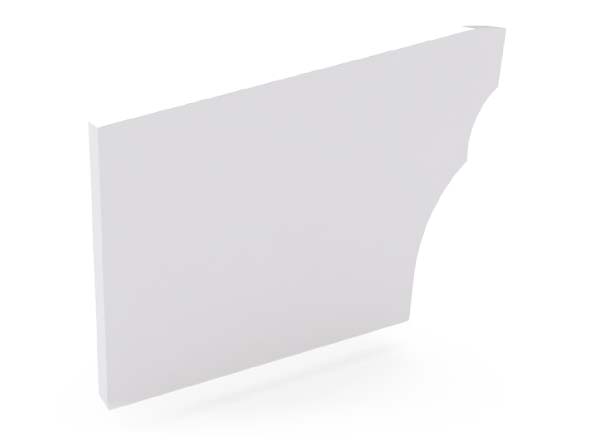 Stop End
Individual stop ends can be supplied in left and right hand ready for on site installation.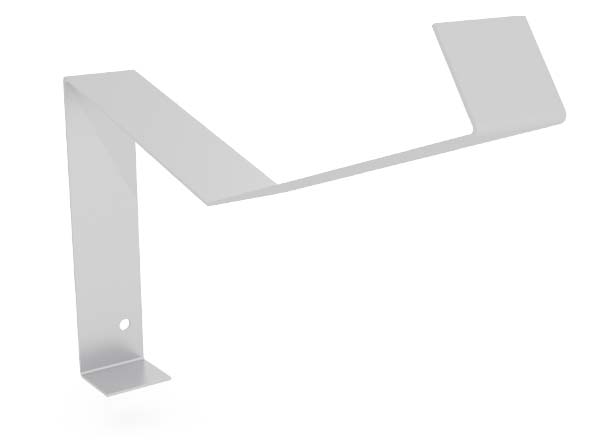 Concealed Bracket
Fixed internally into the gutter bead providing a clean finish to the external face of the gutter.
Note: Availability is state specific, please check prior to ordering.