has been added to your cart
VF Gutter
Stratco
SKU: VFGSAZ
*Unavailable with current selections. Select to view available options.
About this product
VF Gutter was designed for patio applications. It is often used as guttering on industrial projects as well. VF Gutter features an attractive square front and a unique fold at the back that enables the gutter to be easily fixed to roof cladding.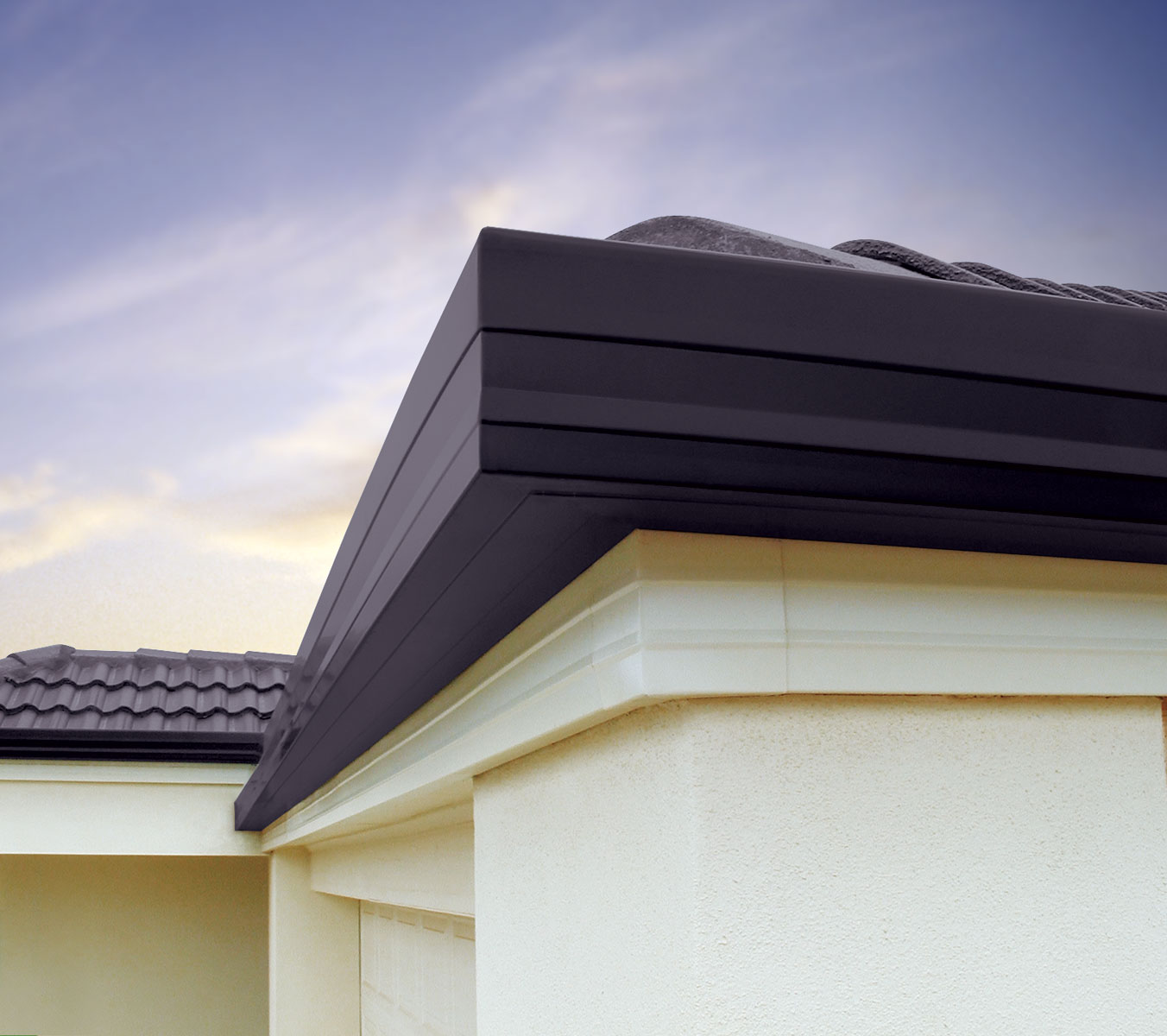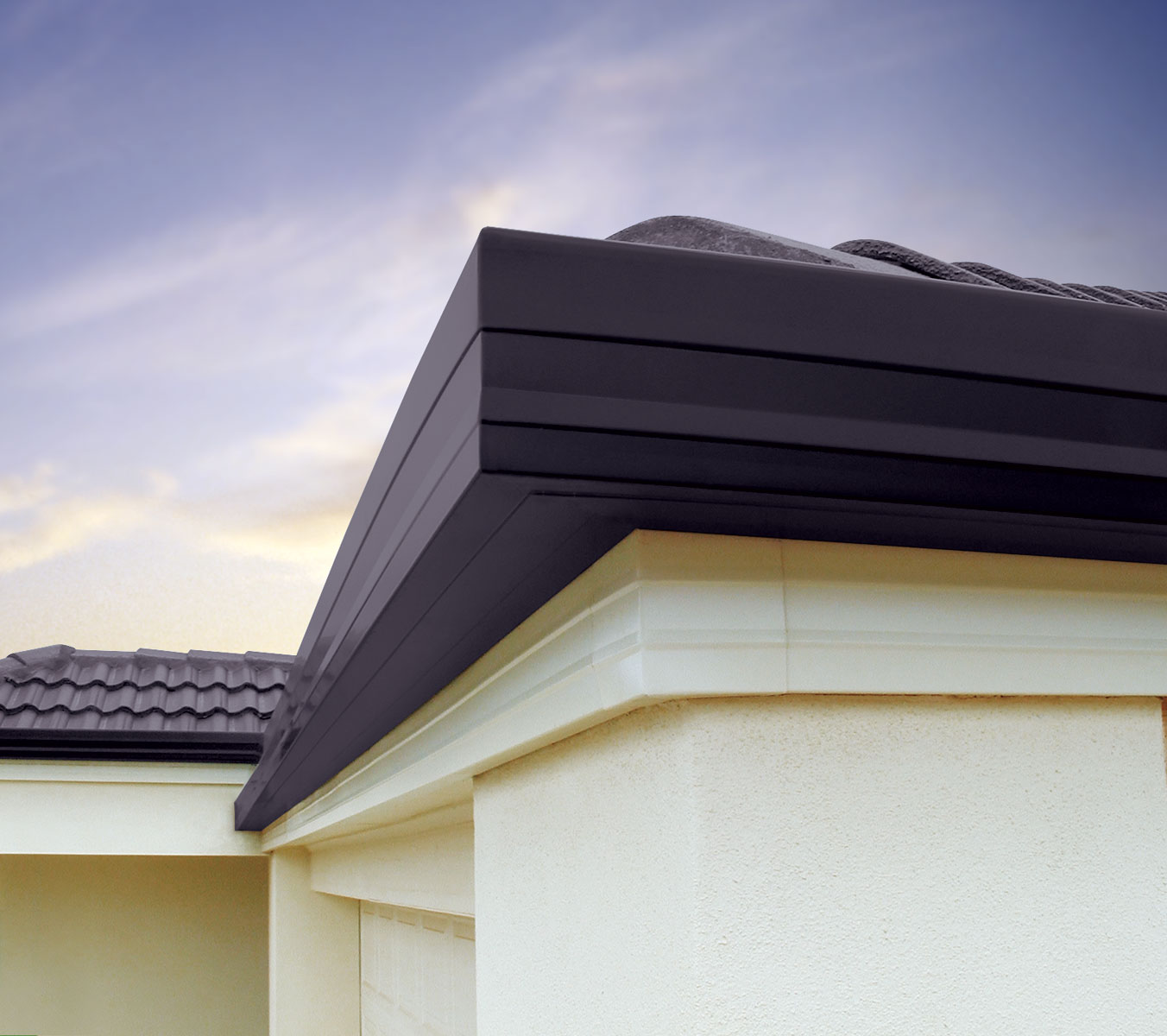 Attractive Square Front Guttering
Smooth, clean, square front gutter for a variety of applications.
VF or 'Vertical Fascia' Gutter was initially designed for patio and carport applications, however it is also ideal for commercial and industrial projects. With a unique fold at the back, the gutter can be easily secured under roof sheeting.
Choose from a range of accessories including VF Gutter mitres, stop ends and brackets. Pick from a large range or pre-painted colours or from un-painted zinc/al. VF Gutter is also available with slots in the front to allow water to overflow.
Brochures & Installation Guides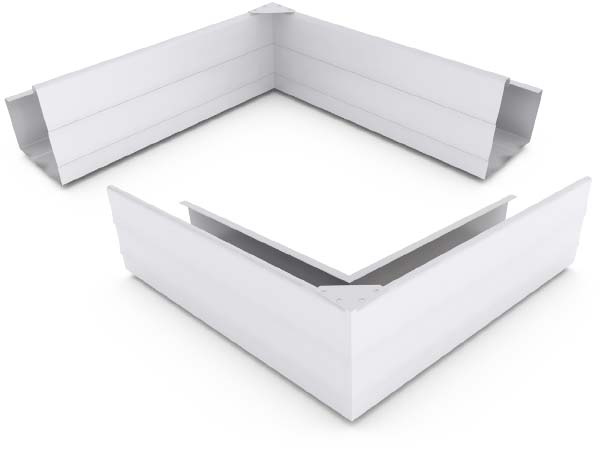 Internal and External Mitres
Gutter mitres manufactured from the same gutter profile can be supplied, ready to use on site. These mitres provide a continuous line around the corners and can be made to any angle required to suit the design of the building.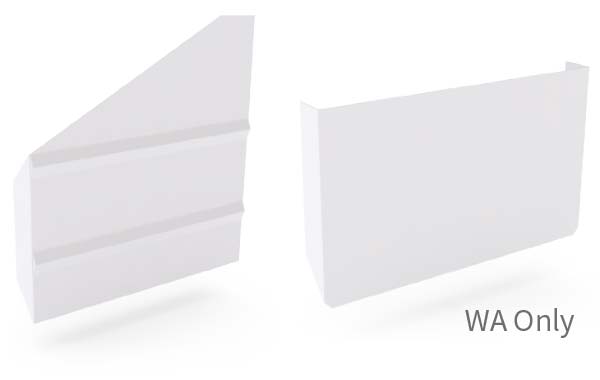 Stop End
Individual stop ends can be supplied in left and right hand ready for on site installation.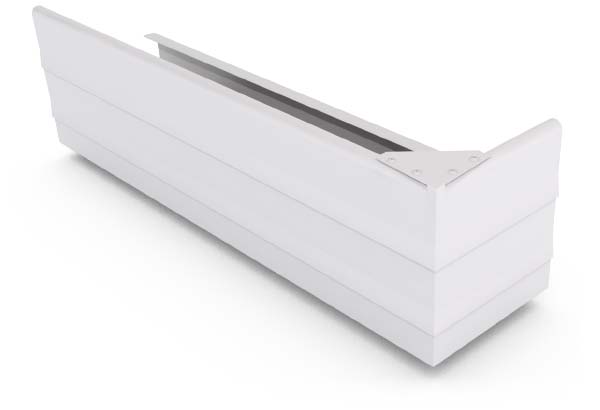 Return Stop End
Return stop end ready to be installed on site to suit the projects requirements.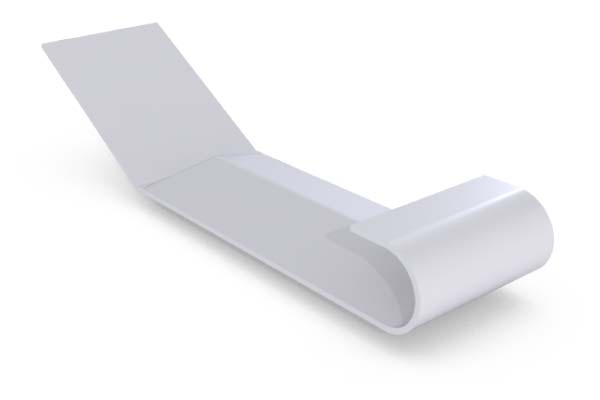 Universal Deck Strap
Universal deck straps are generally used in a carport and verandah application to hold the face of the Stratco VF gutter straight.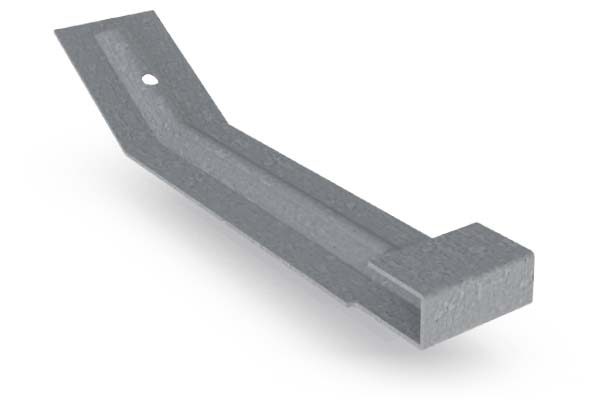 Uni Gutter Clip
Uni gutter clips are used to hold the face of the Stratco VF gutter straight.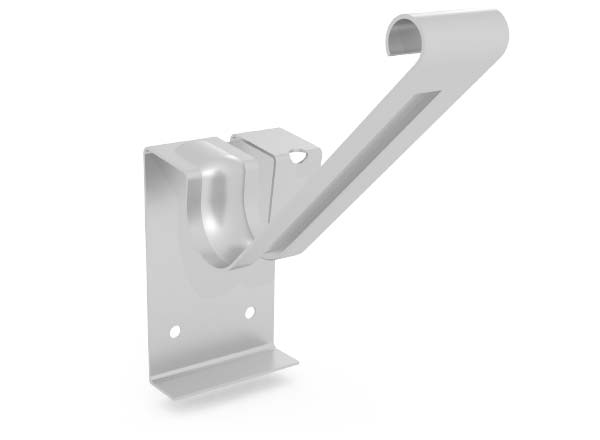 GP Bracket
GP brackets are fixed at 1.2 metre intervals and are generally used when replacing existing gutters.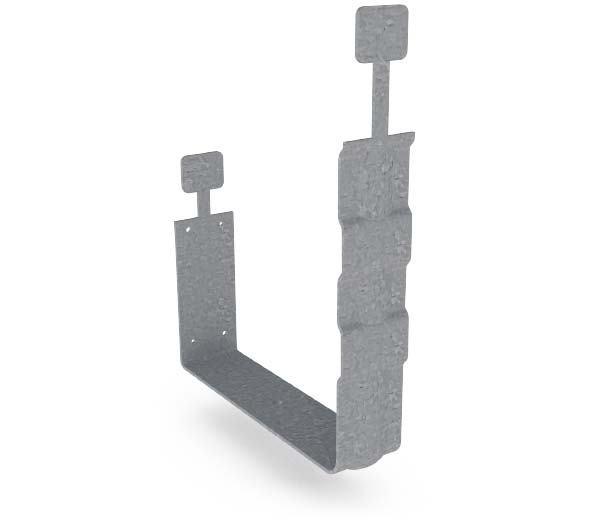 External Bracket
External gutter brackets are fixed on to the fascia at 1.2 metre intervals using a string line. They provide a more traditional look and are visible on the external face of the gutter.
Note: Availability is state specific, please check prior to ordering.
Specifications
Specifications
Gutter
Tensile (MPa)
BMT (mm)
Type
Capacity (mm²)
Total Cross Section
Area (mm²)
VF
G300
0.50
Standard
7839
8970
Slotted
5475
6657
VF (WA)
G300
0.50, 0.55
Standard
7333
8444
Note: Calculation of the effective cross sectional area 'Capacity' is based on the requirements of section 3.8 AS/NZS 2179.1:1994.
---
Dimensions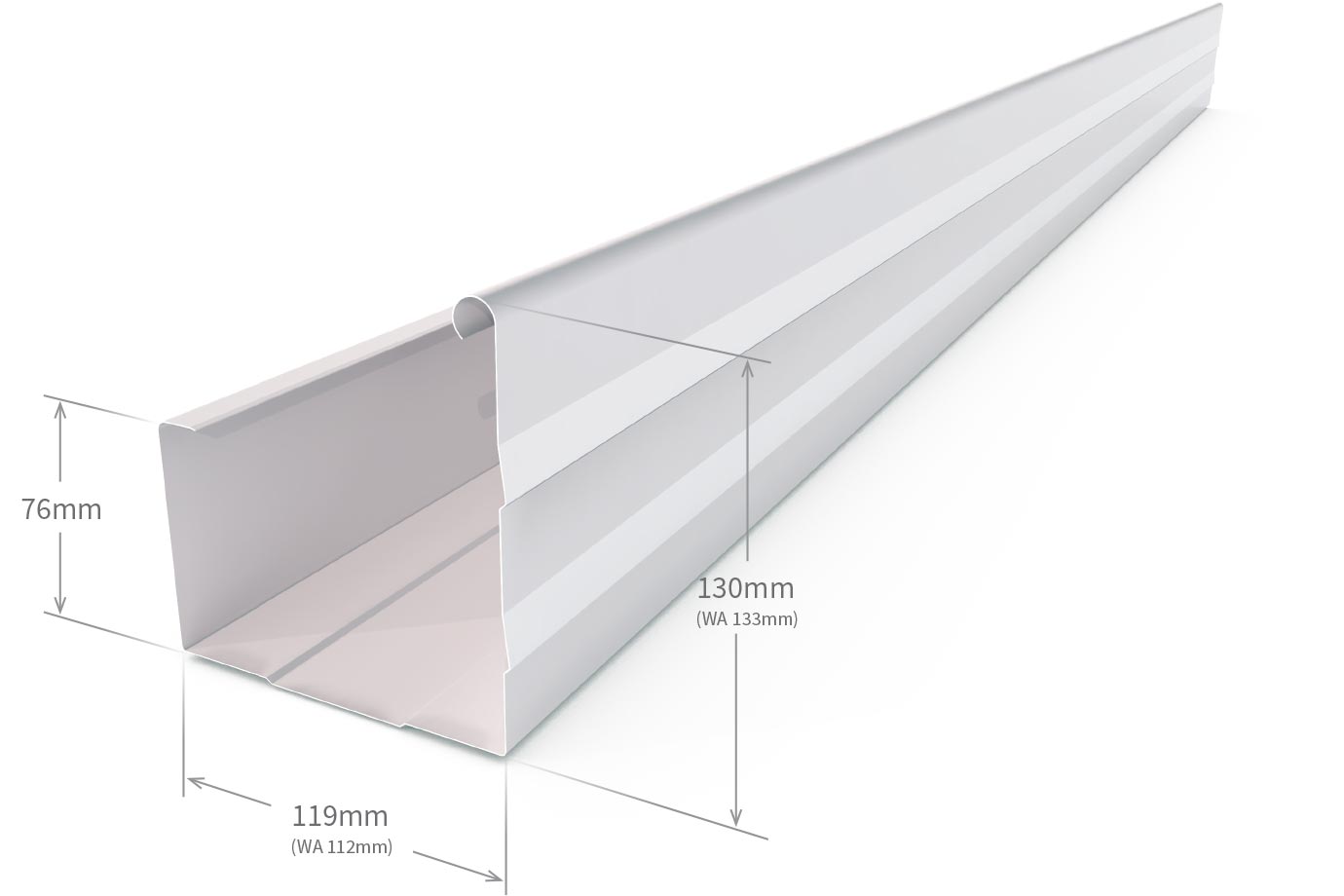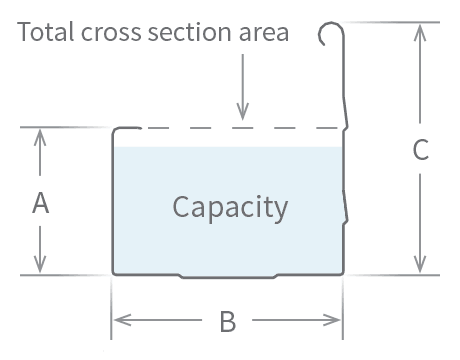 Dimensions (mm)

Side
VF
VF (WA)
A
76
76
B
119
112
C
130
133