has been added to your cart
Exhale® Ventridge
Stratco
SKU: Exhale-Ventridge
Ultra low profile ridge top vent. Specifically designed for metal roofs on housing or on sheds and garages, Stratco Exhale® Ventridge is the natural choice for free flowing natural ventilation. This style of vent can be ordered to suit your exact requirements. Whether you want to install it yourself or require assistance, we are here to help. Contact us for pricing and further details today.














The natural choice for free flowing ventilation
Low-profile design blends effortlessly with the ridge line of homes
No moving parts means less noise and no worn bearings
Won't blow off in a storm leaving a hole in your new roof
Universal design suitable for retro fit or new homes
Available in Zinc/al, galvanised or colour finishes
Suits Roll Top Ridge (22.5°) and 3 Bend Ridge (12.5°)
Available in 1220mm or 2440mm lengths
Non-standard pitch is available to order
Engineered and certified design
Quick and easy installation
Low maintenance
Brochures & Installation Guides
Natural Ventilation System
The ultra-low profile form of Stratco Exhale provides an aesthetically pleasing solution to roof ventilation. In many situations, penetrating roofing to install more traditional ventilators is problematic - it creates areas where leaks can develop and the ventilators can be unsightly, sticking up or over the roof line. Stratco Exhale eliminates all of these issues by being designed to be part of the ridge capping itself.
Unlike spinning ventilators, Stratco Exhale is completely free of moving parts, so there is no chance of ceased bearings or parts being misaligned requiring frequent attention or replacement.
In addition, it is completely silent - you would never know it's there.
Exhale is a fully patented system, cleverly designed to be installed in either the construction of a new dwelling or shed, or easily retro fitted to existing buildings. The perforated and galvanised inner construction of Exhale provides excellent protection against vermin and ember egress whilst still allowing hot air to vent from the roof space.
Exhale is available in two lengths, either 1220mm long or 2440mm and two pitches, either 22.5° (to suit Roll Type Ridge and roof pitch from 20° to 25°) or 12.5° (to suit 3 Bend Ridge and roof pitch from 10° to 12.5°). It is recommended that you install one 1220mm Exhale section for every 100m2 of roofing.
How Does Exhale® Work?
Hot air is less dense than cooler air and rises naturally. Inside a roof, the hottest air rises to the highest part of the roof space. The Exhale Ventridge works by allowing this hot air to rise and escape through the ridge, which is located at the highest part of the roof.
This allows cooler fresh air to enter the roof space and reduce the air temperature above the ceiling, which in turn reduces the amount of heat entering the house or building through the ceiling.
When wind blows over a roof it generates a slightly lower pressure on the top surface of the roof. This is called Bernoulli's Principle, which in effect draws hot air out from the roof cavity and further enhances ventilation achieved by the Exhale Ventridge.
Exhale Ventridge allows hot air within the roof cavity to escape. Reduced air pressure forms as air flows over the roof, further aiding to draw air out from the roof cavity.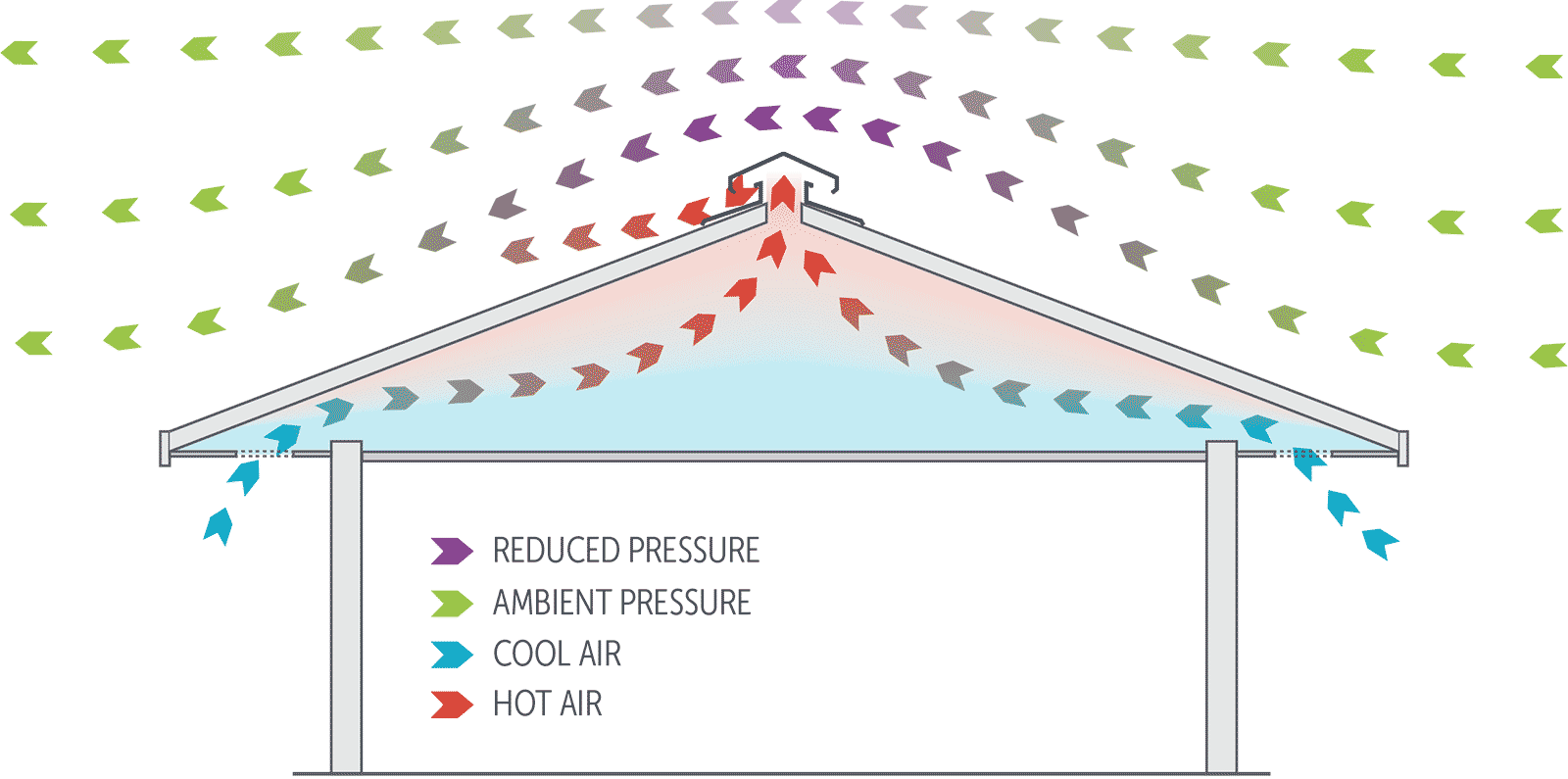 Exhale Ventridge allows air to take the most efficient path. Rotational ventilators take a longer & more inefficient path to extract air.

Additional Benefits
Rotational Ventilators
Need to counteract their inefficiencies with moving parts that require wind to make them effective. These moving parts inevitably wear out. Exhale Ventridge has no moving parts and thus will not 'wear out'.
Houses
With a typical roof area of 200m2, a minimum of two 1200mm Exhale Ventridge is recommended.
Sheds
With a floor size up to 60m2, a minimum of one 2400mm Exhale Ventridge is recommended. Above 60m2, two 2400mm units are recommended.
Exhale® Options
Stratco Exhale Ventridge is available to suit either a Three Bend Ridge or a Roll Type Ridge.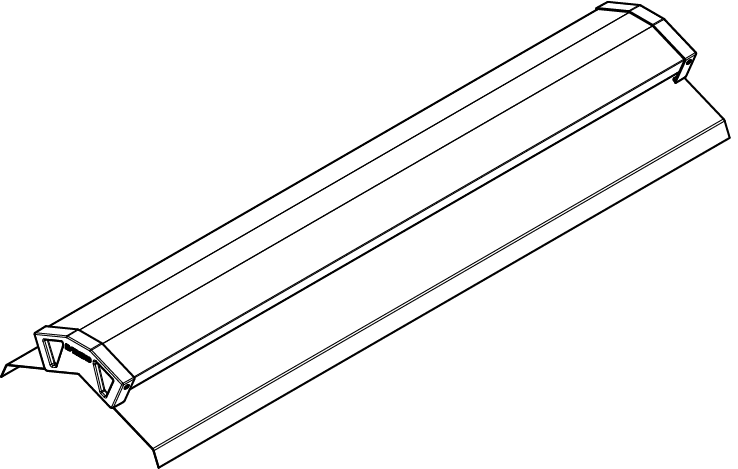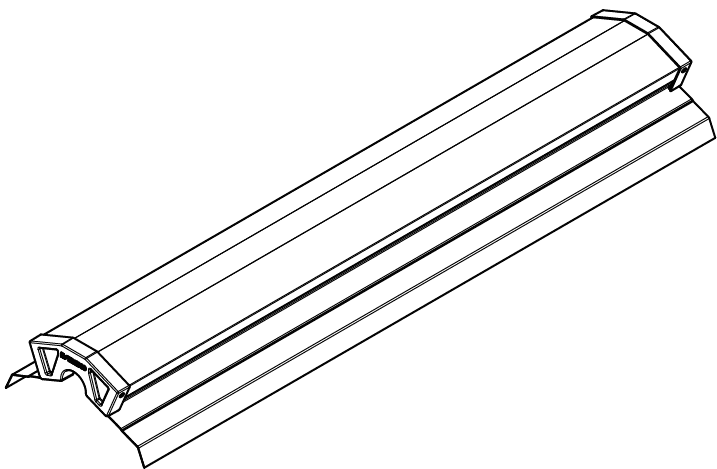 Exhale Ventridge is available in two lengths:
And two pitches:
22.5° (to suit roof pitch from 20° to 25°)
12.5° (to suit roof pitch from 10° to 15°)
The quantity of components supplied will vary depending on the length purchased.
We've Got Roofing HowTo
Talk to our roofing experts to sort out your next project. Everything you need to know to is in our head.
Just tell us what's in yours and we'll help you to make it happen!