has been added to your cart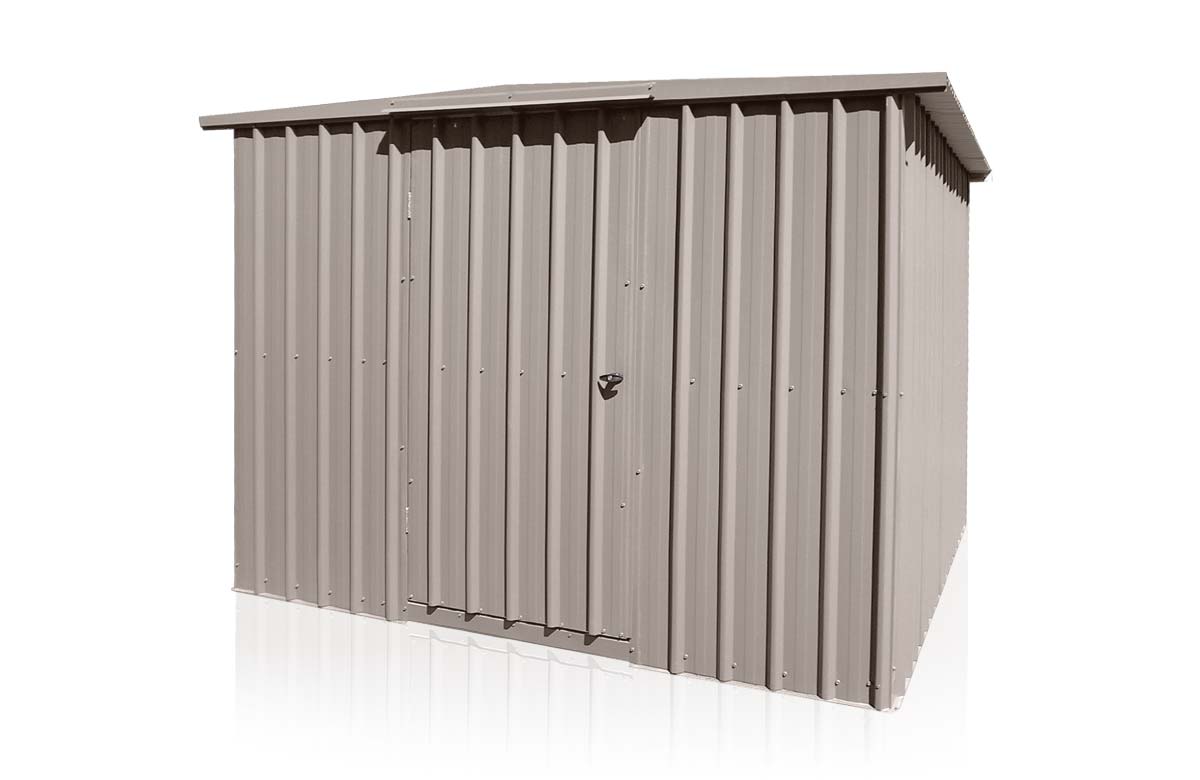 Handi-Garden Cyclonic
Stratco
SKU: Handi-Garden-Cyclonic
Built to withstand the forces of nature, Handi-Garden Cyclonic Sheds are designed for use in cyclone prone areas. Our Cyclonic Garden Sheds feature reinforced walls and roofing and are available in an impressive range of colours, sizes and extras. Your shed will be custom designed and made to suit your exact requirements. Whether you want to build it yourself or have it installed, we are here to help. Contact us for pricing and further details today.






Strong And Durable Storage Sheds
Robust sheds that are built to withstand the forces of nature.
Designed and approved for use in areas with cyclonic conditions, Handi-Garden Cyclonic Sheds feature reinforced walls with heavy duty internal stud frames and a braced roof that uses sturdy ridge beams to ensure your shed will withstand the test of weather and time.
Quality construction means your storage shed will be a lasting investment. The galvanised frame components are welded for strength, while the roof and walls are clad with strong high profile Superdek® steel sheeting. External fixings are finished with cyclonic washers.
Brochures & Installation Guides
Handi-Garden Cyclonic Sizes
Dimensions (mm)
Model
Width
Depth
Height
C1
2300
1600
2100
C1a
1900
1900
2100
C1b
1900
1600
2100
C1c
1600
1600
2100
C2
2300
2300
2100
C2a
3100
1900
2100
C3
3100
1900
2100
C3a
3100
1600
2100
C4
3100
2300
2100
C5
3100
3100
2100
Width and depth (approx) measured to outside of the walls
Sheds With Strength And Style
Not only are they strong, bold attractive lines on the outside make Handi-Garden Cyclonic Sheds more than just a practical addition to the garden. Handi-Garden Cyclonic Sheds are available in an impressive range of colours or in un-painted zinc/al.
Choose from a range of standard sizes, or you can specify a custom made shed up to 4.2 x 5.0 metres in size. The door has a wide opening of 1020mm. The opening features a raised step for strength and to prevent water and debris from entering the garden shed.
Optional Extras
Dress your Handi-Garden Cyclonic storage shed with a range of optional extras:
Five blade louvered windows with or without security grill.
400mm wide heavy duty shelves.
300mm spining ventilator.
Installation
Handi-Garden Cyclonic Sheds are the ideal do-it-yourself project. Alternatively Stratco can recommend an independent qualified installer to build the shed for you.
Handi-Garden Cyclonic Features
Designed for use in cyclonic areas.
Huge range of colours.
Wide range of sizes.
Custom built sheds available.
Wide door opening.
Heavy duty internal stud frame.
Braced roof with sturdy ridge beam.
Galvanised components.
Clad with high strength Superdek.
External fixings use cyclonic washers.
Louvre windows available.