has been added to your cart
New
Handi-Hilander Garden Shed
Stratco
SKU: HHGSTY1HH4GU
Nominal sizes shown. Width and Depth are measured to outside of the roof.
About this product
More than just a practical outdoor storage shed, the architectural styling of Handi-Hilander outdoor sheds exude style and sophistication. Made from quality components, combined with strength and functionality, Handi-Hilander garden sheds are a lasting investment.
Images are for illustration purposes only.

Installing on concrete? You will need a flooring kit.
The Handi-Hilander Footing Kit has everything you need to attach your shed on-top of a concrete slab. The kit includes: Four footing plates, 16 self-drilling and tapping screws and 10 masonry anchors.

Add To Cart
Strong and tough with contemporary, architectural style
Quality door lock and handle for added security
Easier and faster to install with slot and lock framework design
Integrated in-ground and on-ground installation options available with each kit
Reduced components & concealed fixings
Smooth Interior Finish
Pre-assembled Trusses for easy installation
Stylish gutter & downpipe kit included for improved water drainage
Only available at Stratco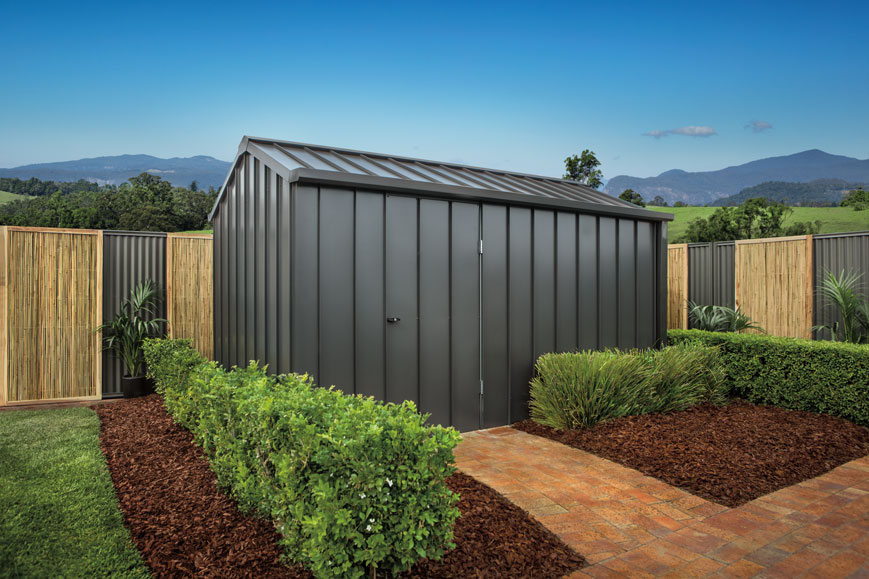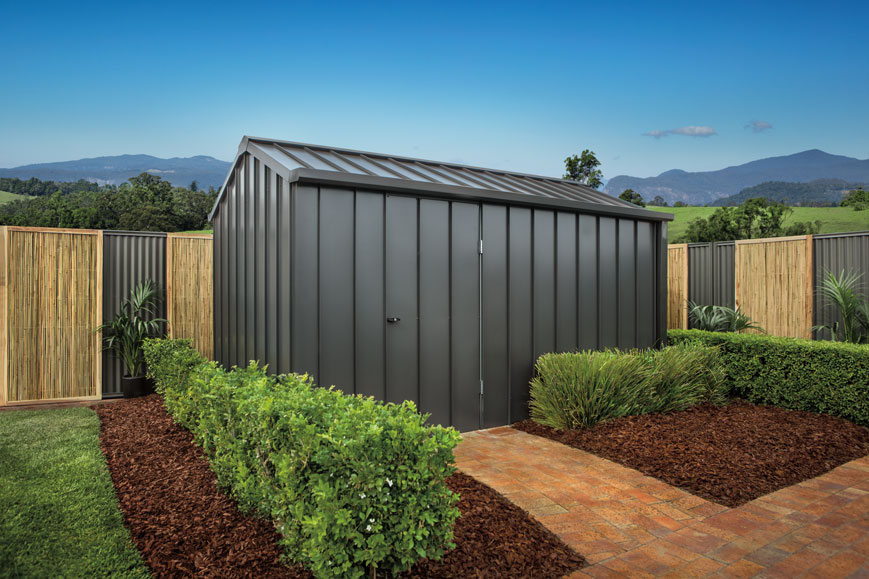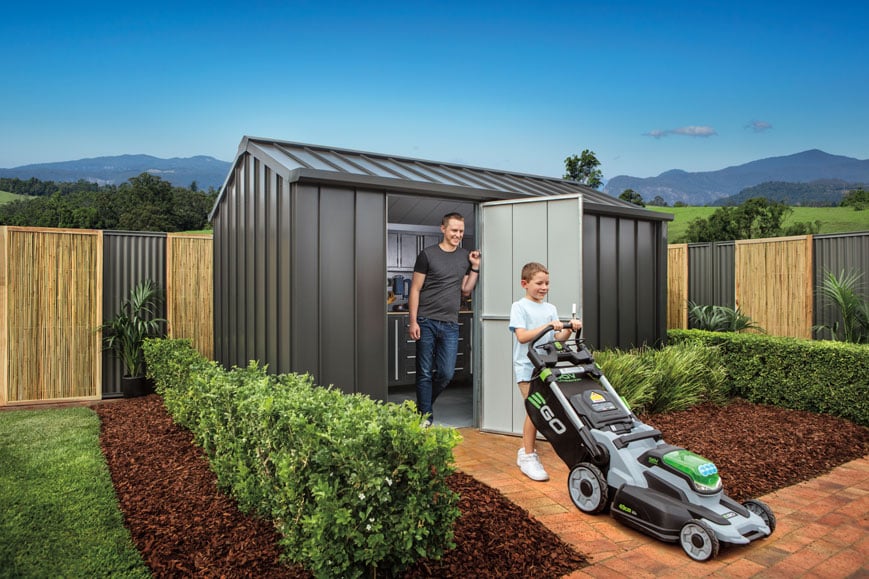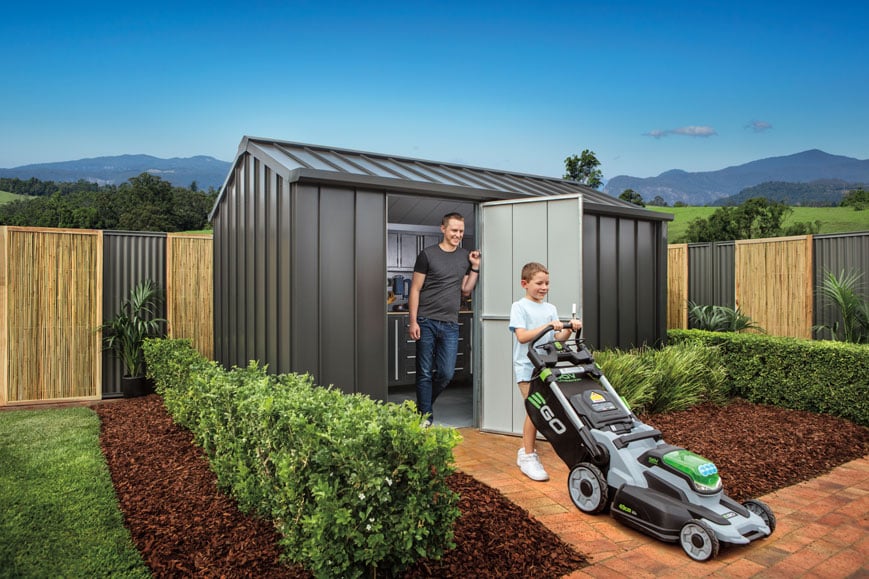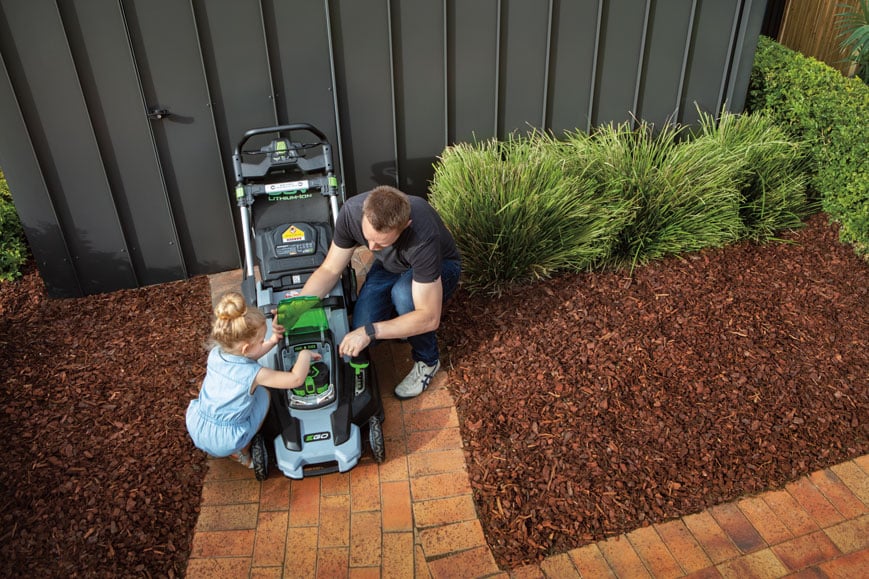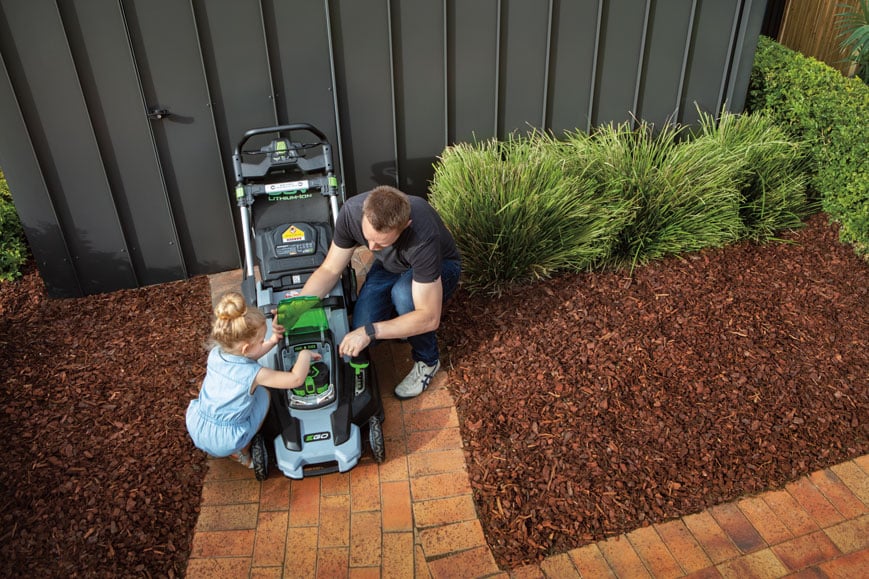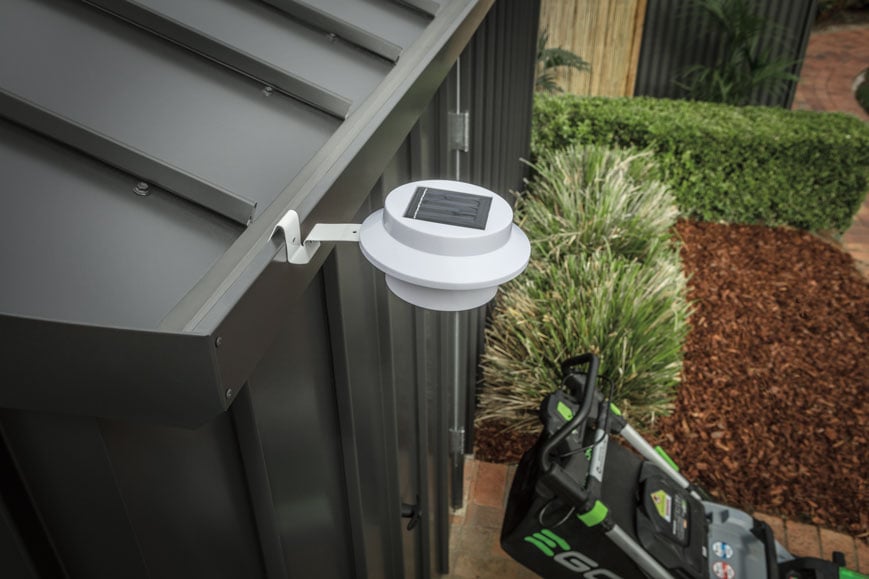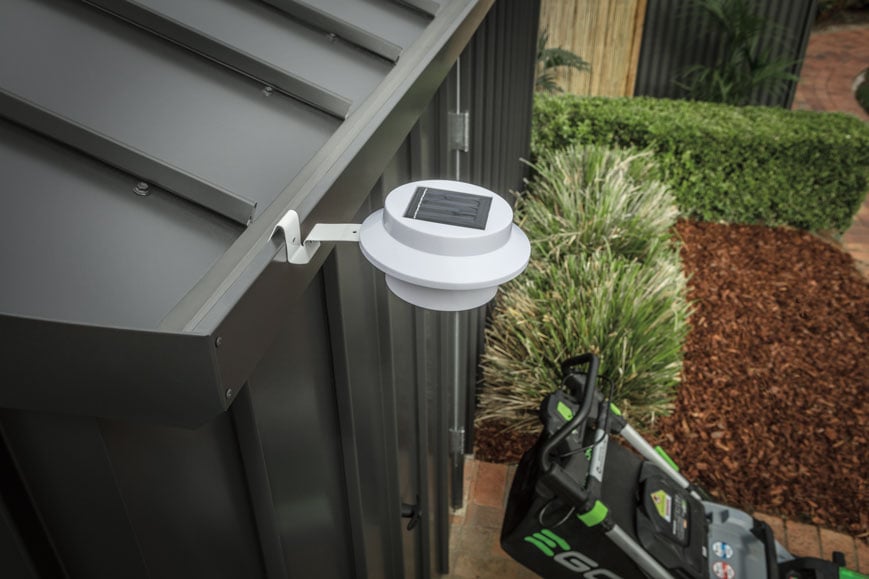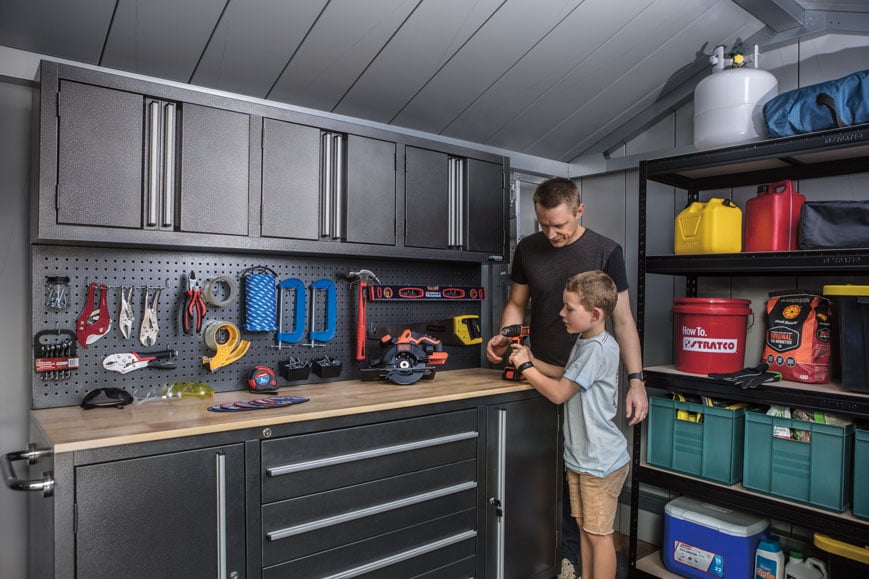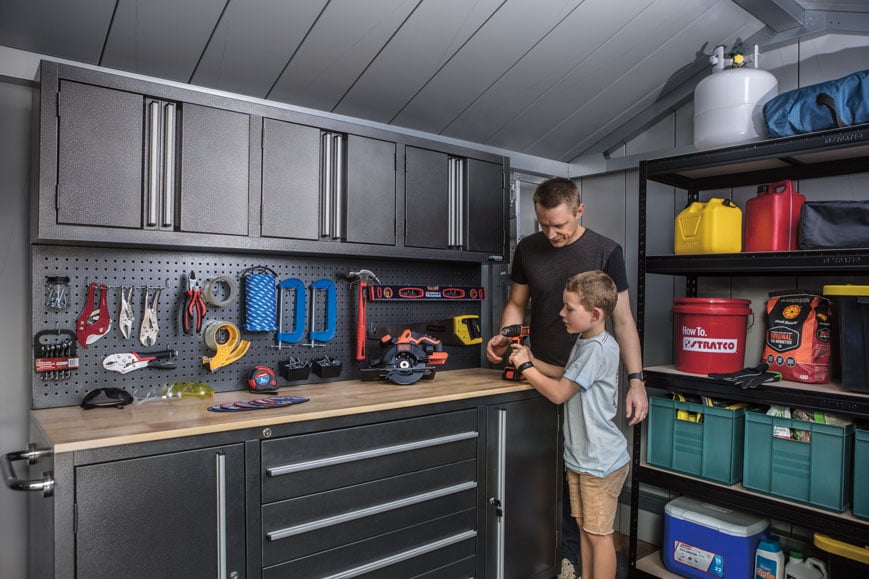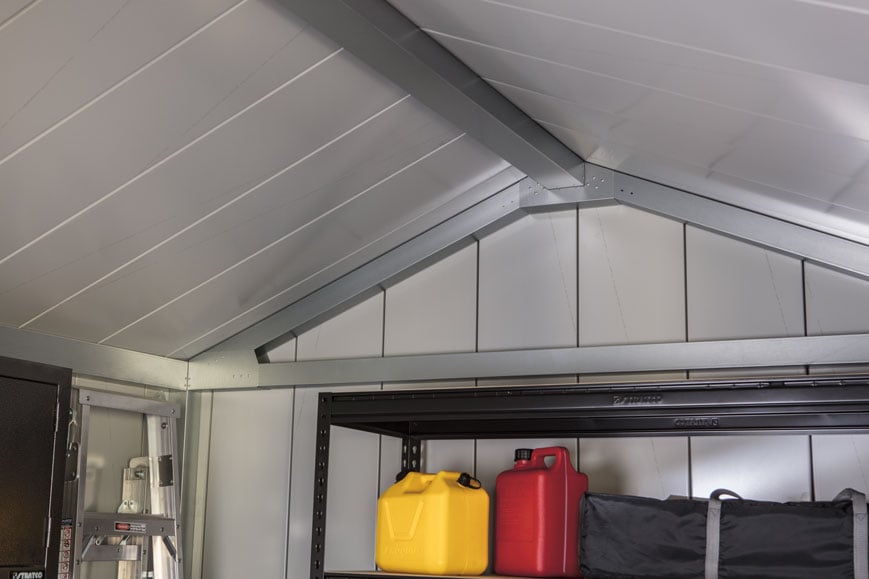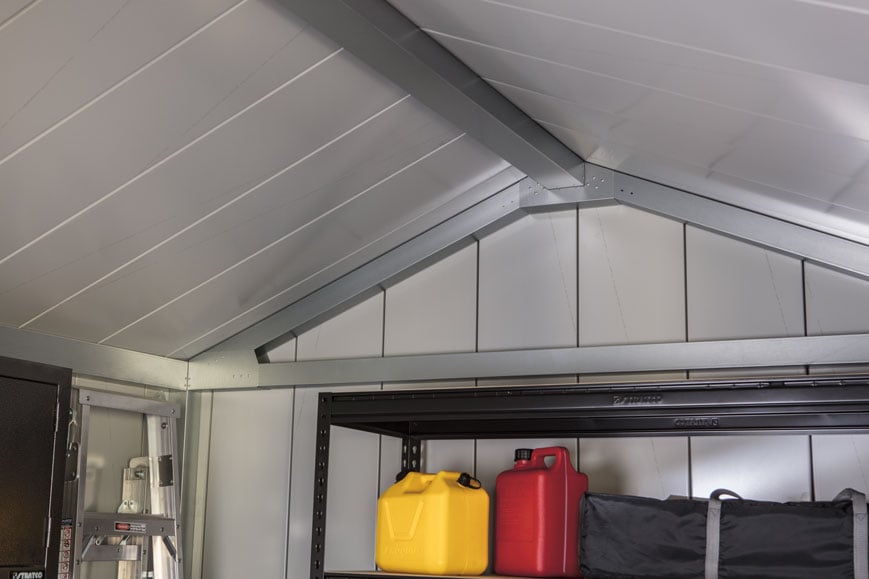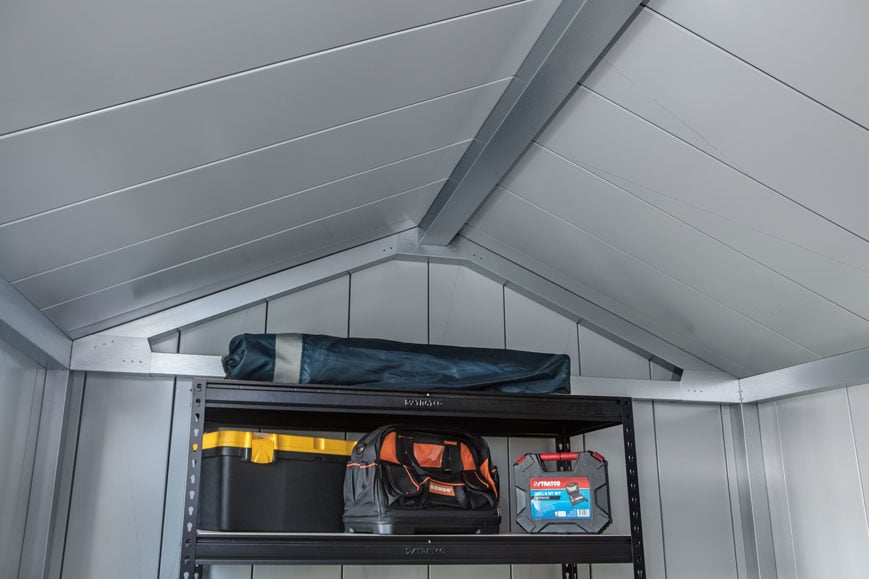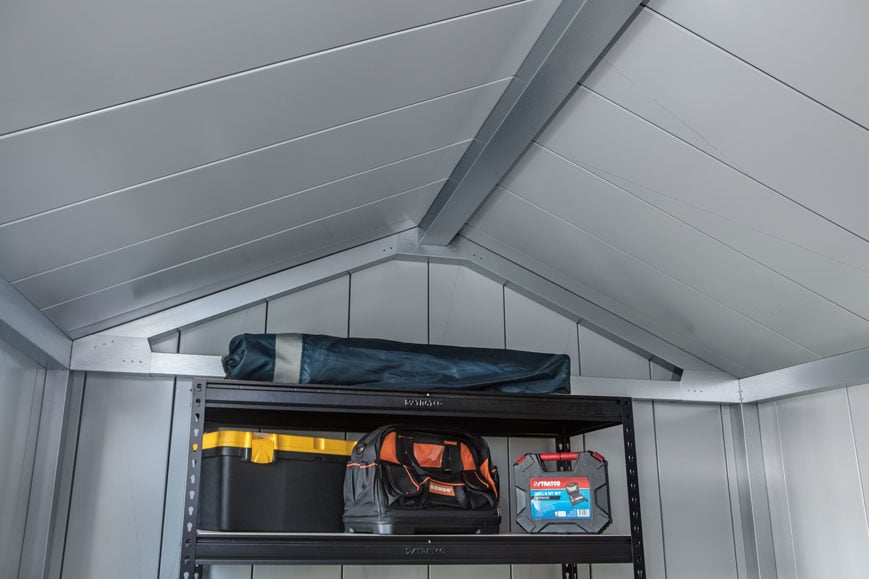 Storage Sheds with contemporary architectural Style
Handi-Hilander sheds have the style to make them a feature of any garden setting. It is the best looking shed in Australia!
Form meets function in the Handi-Hilander garden shed. The 22.5 degree pitched roof not only adds to its appeal, it is also extremely practical. It combines extra head and storage room with the self-cleaning abilities of a gable roof. Handi-Hilander storage sheds feature Hiland Tray steel roof and wall sheeting for a smooth and uncluttered finish and is available in three popular and modern colours. With our simple Slot and Lock frame design, installing your Handi-Hilander garden shed has never been easier.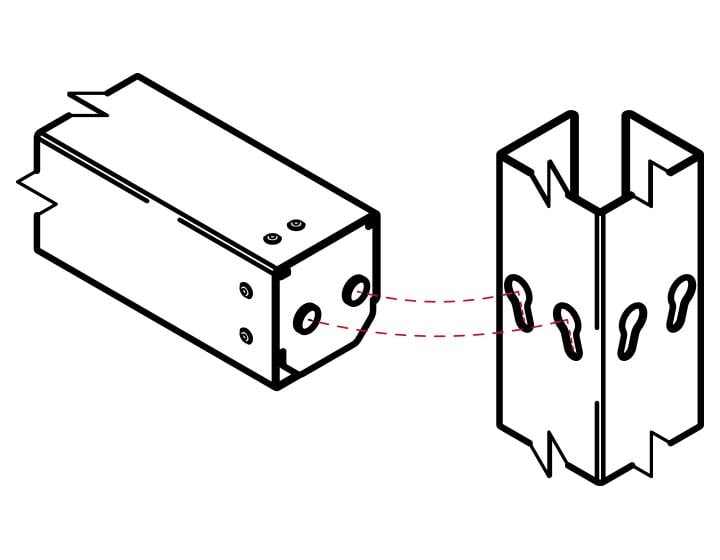 Brochures & Installation Guides
Stylish gutter
and downpipe
kit included
Strong, High Quality Garden Sheds
The Handi-Hilander shed has been designed with both strength and quality in mind. They include an attractive slot and lock internal framework that provides high strength and flexibility. The framework also makes the addition of shelving or pegboards easy, by acting as a pre-existing structure to which they can be fixed. Every component used in the frame is galvanised to ensure a long, useable life. The door is steel framed for strength and rigidity and comes with a key locking door handle for security.
Easy Installation
The framework is simple to install thanks to the preassembled trusses and a slot and lock system that are used to join the components together. The Hiland Tray walls feature pre-cut gable end wall sheets for easy installation. The Handi-Hilander shed can be installed yourself or Stratco can recommend an independent qualified installer to do the job for you.
Install Your Handi-Hilander Shed
1) Gable End Wall Construction
2) Wall Cladding Installation
4) Roof Cladding Installation
5) Door Assembly & Installation
6) Gutter Side Door Jamb Installation
7) Ridge Flashing & End Caps Installation
8) Gutter & Downpipe Installation