has been added to your cart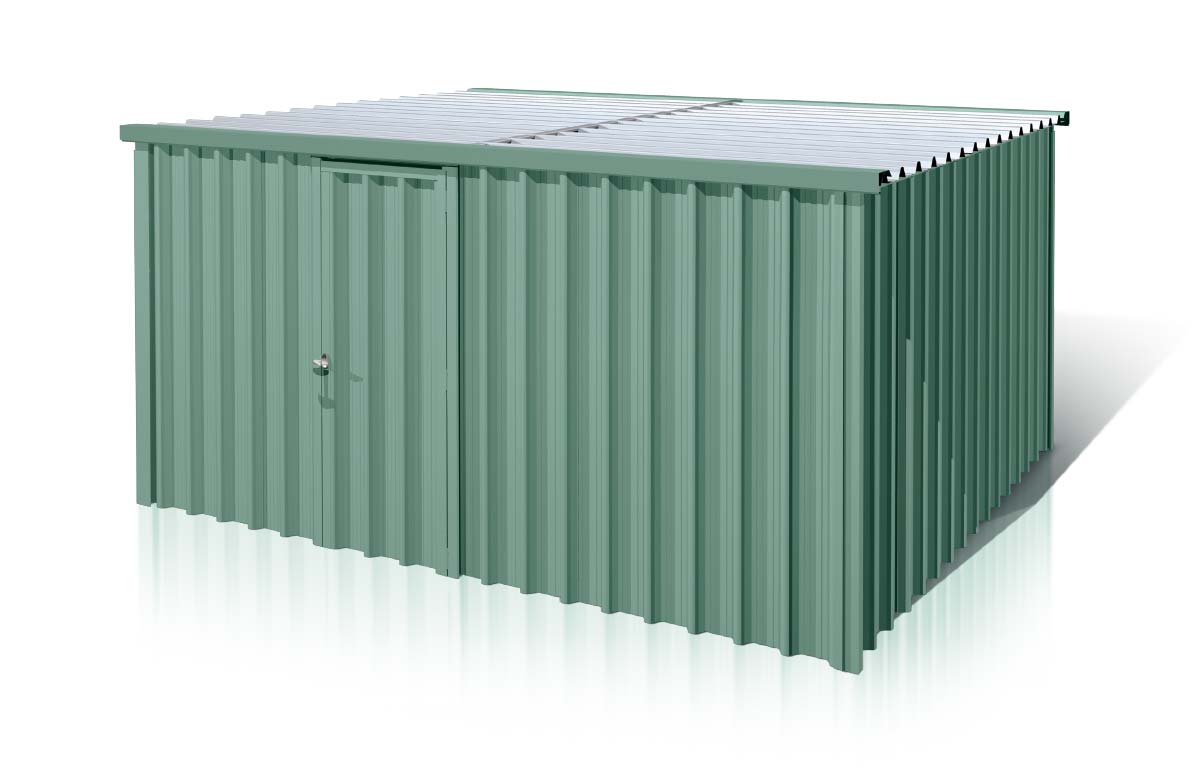 Potter Garden Shed
Stratco
SKU: Potter-Garden-Shed
Built to last, the extremely robust and practical Potter Garden Shed is the largest and strongest garden shed in the outdoor storage range. Available in a range of colours, it features a superior strength frame for durability. Your shed will be custom designed and made to suit your exact requirements. Whether you want to build it yourself or have it installed, we are here to help. Contact us for pricing and further details today.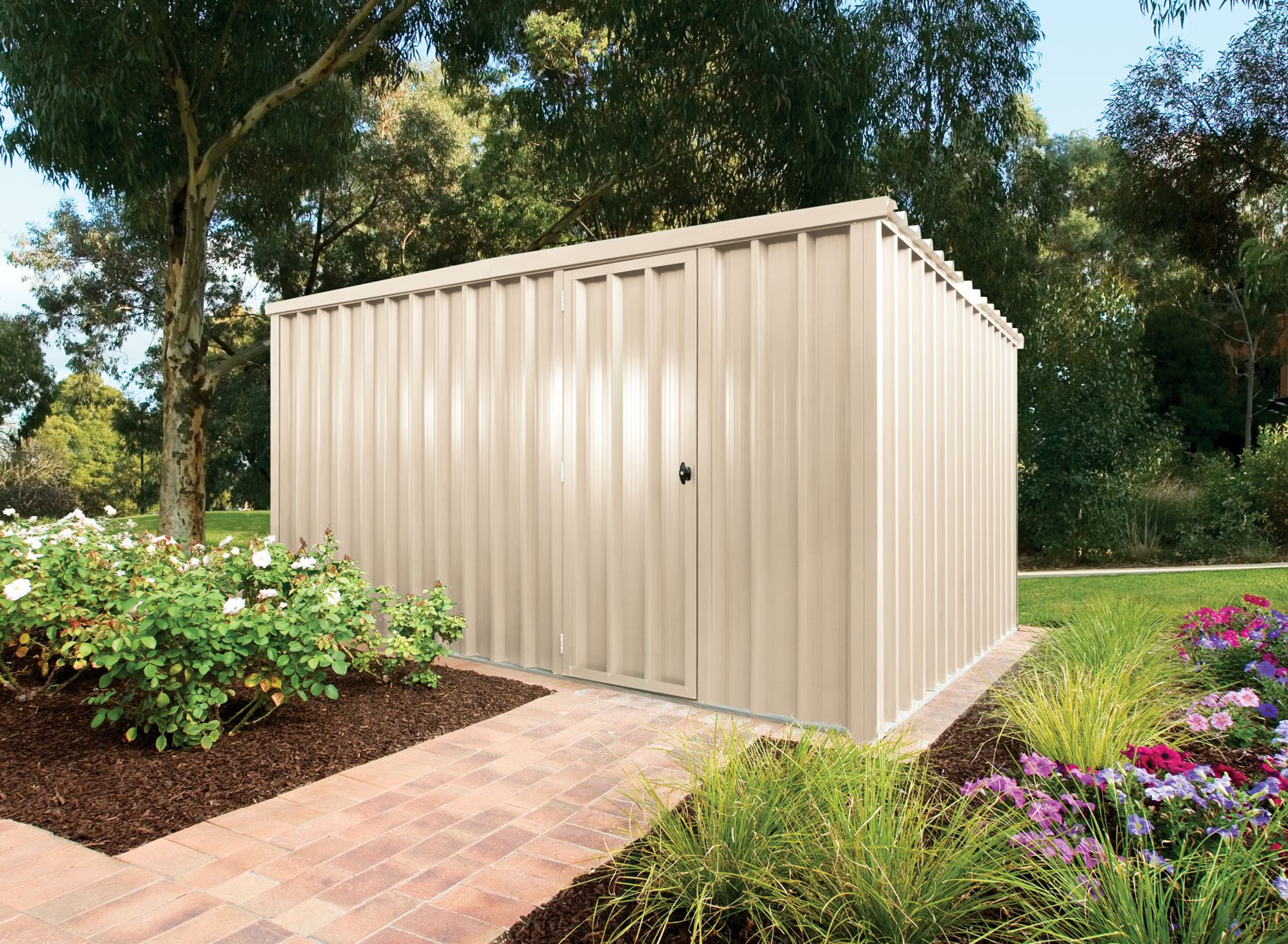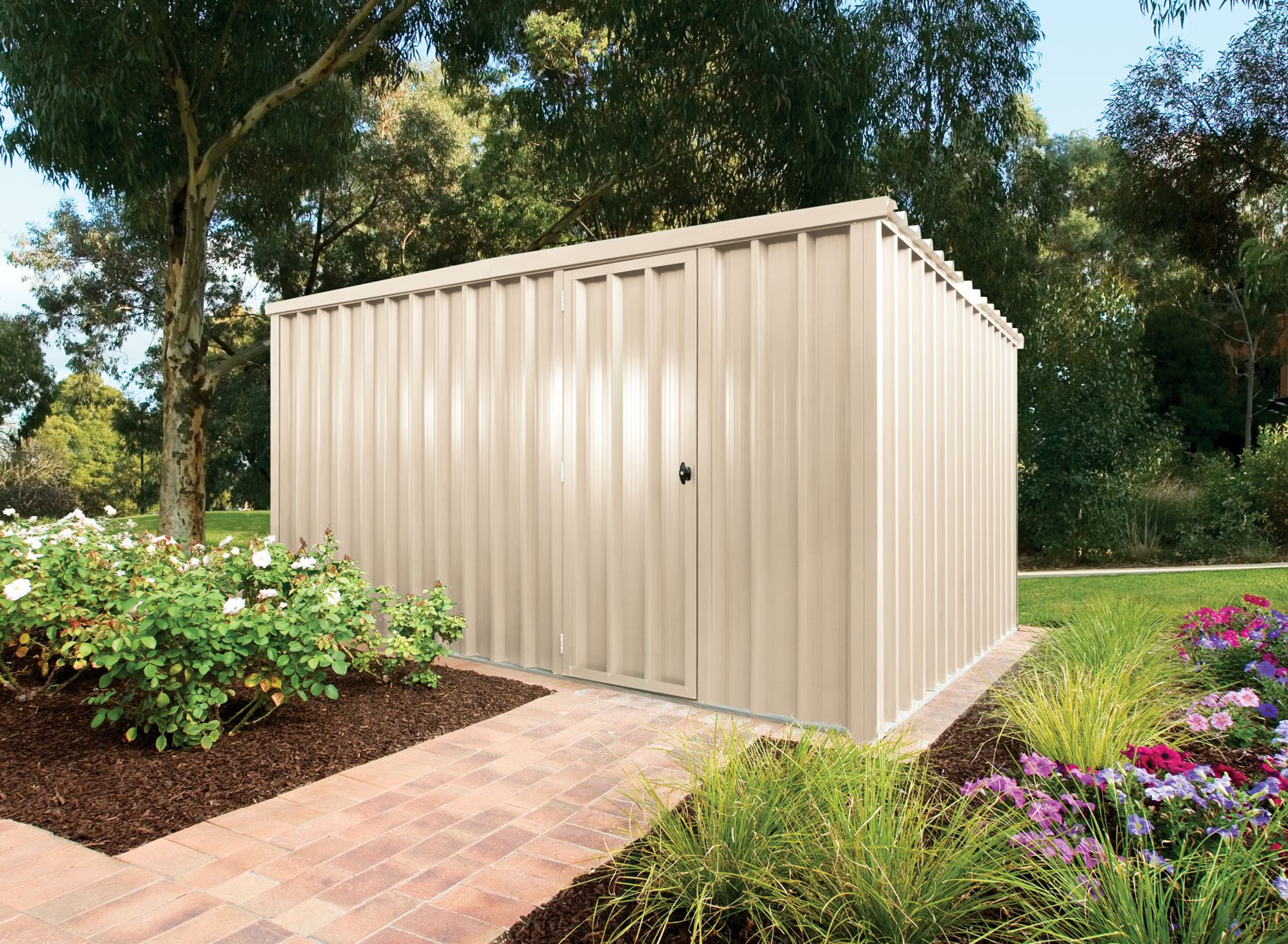 Large, Strong And Durable Storage Sheds
Spacious and practical, the Potter garden shed is the ultimate storage shed. It is the largest garden shed in the Stratco range at 4.1m wide x 3.4m deep and 2.1m high (nominal dimensions, measured to the outside of the roof).
Choose from a range of attractive exterior wall colours. The interior walls feature a light grey wash coat and the roof is unpainted zinc/al. Potter storage sheds are easy to build and come standard with a personal access door with a secure locking door handle.
Brochures & Installation Guides
Potter Garden Shed Dimensions
Dimensions (mm)
Width
Depth
Wall Height
4110
3355
2100
Nominal sizes shown. Width and depth are measured to the outside of the roof.
Invest in a High Quality Garden Shed
Featuring a sturdy frame constructed from strong galvanised C-section beams. Potter garden sheds are designed for strength and durability. Clad in the resilient Prodek® steel sheeting. The deep 50mm ribs in the Prodek profile give it added strength and allow for a clean interior without the need for support rails.
Designed and tested to meet all relevant building standards with all tests carried out by independent structural engineers. Potter garden sheds are an enduring investment. Constructed from zinc/al coated high tensile steel sheeting with a pre-painted colour finish. All parts and components are galvanised for a long usable life.
Potter Garden Shed Features
Large and spacious storage shed.
Tough, superior strength frame.
Range of attractive colours.
Clad in the resilient Prodek steel sheeting.
Light grey interior with a colour exterior.
Easy to build.
Secure, lockable door handle.