has been added to your cart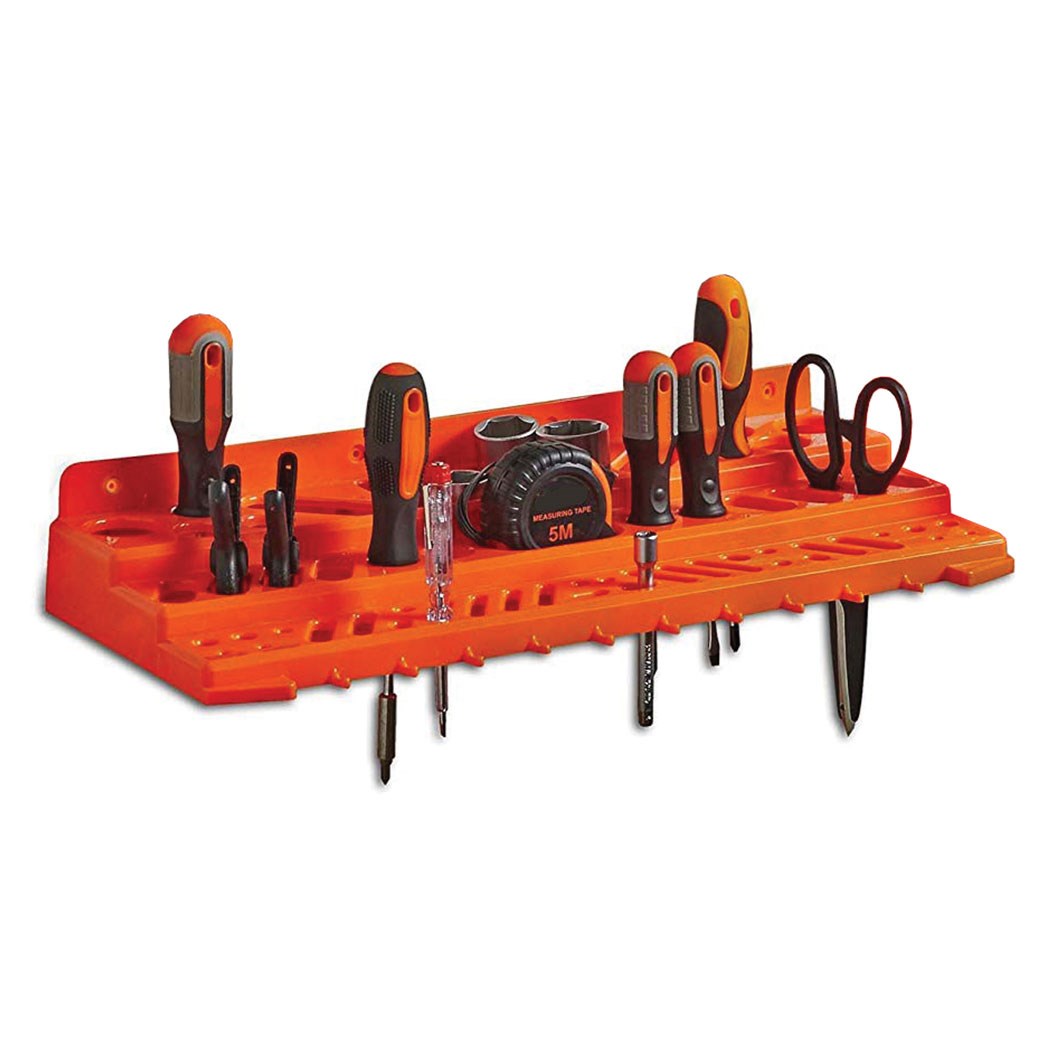 Tool Organiser Wall Mounted
SKU: SS-10329
About this product
Fix this handy tool organiser to the wall of your shed or carport and save valuable drawer space! Constructed from durable polypropylene the hand tool organiser features a variety of different sized holes to accommodate up to 96 different hand tools.
Easily mounts to shed or carport walls using screws (not included)
Variety of hole shapes to suit different hand tools
Accommodates up to 96 different hand tools
Accessories not included.
Technical Specifications
Depth
210mm
Height
80mm
Width
480mm