has been added to your cart
SAVE UP TO $1,000* WITH PAYRIGHT!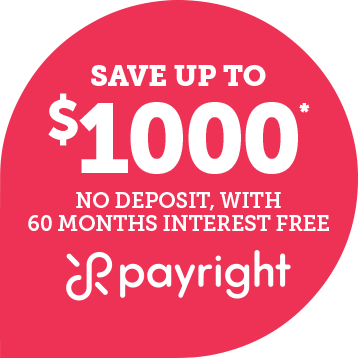 Turn too much into too easy.
Save Up To $1,000 With Payright
Purchase using Payright and save up to $1,000 off your plan amount.*
| | |
| --- | --- |
| PURCHASE AMOUNT | SAVE |
| $0 to $2,500 | 10% |
| $2,500.01 to $5,000 | $300 |
| $5,000.01 to $10,000 | $600 |
| $10,000.01 and over | $1000 |
*Terms and conditions apply. Offer ends 8/8/2021.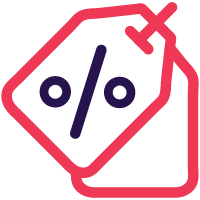 We help you plan right
Different payment plans make it easy for you to manage your spend.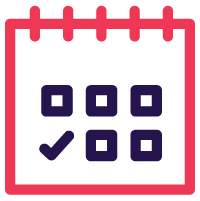 Flexible terms up to 60 months
Spread the cost of your purchase over a schedule that's right for you.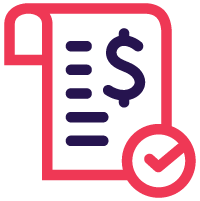 Budget for purchases up to $20k
$10k plans for most buys. $20k plans available for home improvement.
How Payright Works
Everything you need to know before selecting a payment plan that's right for you.
Find what you need in-store
Take your time to decide exactly what you'd like to purchase
Apply in minutes
Make a quick application on your phone while you're in-store.
Get an instant decision
You'll find out right away if your plan is good to go.
Start your Payright plan
Commence repayments in easy, bite-size installments.
Right when you need it – Payright
Want to know more about how Payright works?
Terms & Conditions.
*UP TO 60 MONTHS INTEREST FREE AND SAVE UP TO $1,000 WITH PAYRIGHT, JULY 2021. PURCHASE USING PAYRIGHT AND RECEIVE UP TO $1,000 OFF YOUR PLAN AMOUNT. Spend $0-$2,500, save 10%. Spend $2,500.01 - $5,000 save $300. Spend $5,000.01 - $10,000 save $600. Spend $10,000.01 and over save $1000. Based on the purchase amount and payment terms, the above "Save" amount will be credited to your Payright loan amount after activation and the schedule of repayments will be adjusted accordingly. This offer is valid for applications made and activated between 2/7/2021 12:00AM and 8/8/2021 11:59PM AEST in-store at all eligible stores. Eligible stores include all Stratco stores and participating stores specified at https://www.payright.com.au/promotion-terms-and-conditions/. The offer applies for retail customers only and cannot be used in conjunction with any other offers. The offer does not apply for pricing for trade purchases. Your application is subject to Payright's lending criteria. Terms and conditions and fees apply. See https://payright.com.au/terms-and-conditions/. Finance provided by Payright Limited (ABN 24 605 753 535) of 4/2 789 Toorak Road, Hawthorn East, VIC 3123.