has been added to your cart
Brisbane Build & Design Centre
66 Merivale Street
South Brisbane QLD 4101
Trading Hours
MONDAY - FRIDAY
9:00am -5:00pm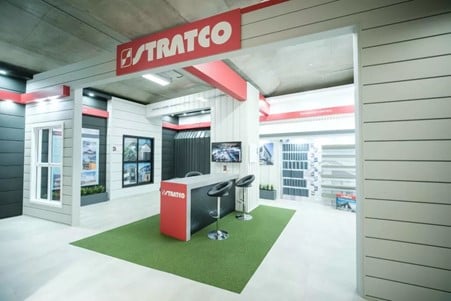 Stratco are proud exhibitors at The Build and Design Centre, located at 66 Merivale Street in South Brisbane. The Build and Design centre allows customers to find industry leading suppliers of a wide range of building related products all under one roof.
Stratco has met the strict selection criteria to have our products on show at the Build and Design Centre. The centre only showcases select brands that are committed to ongoing research and development, technological advancement, sustainable practices, innovation and more. The centre aims to connect builders, architects, and industry professionals with homeowners, providing access to only trusted leading brands and the very best building products and services available in the Queensland market.
At the centre you can experience Stratco's range of Architectural Cladding, Rainwater and Roofing products. View a range of colour and style options so you can make the best selections for your buildign or renovation project.
You can find The Build and Design Centre in South Brisbane at 66 Merivale Street. They are open 7 days a week with free entry and convenient parking.
If you've been down to the Build and Design Centre, we'd love to hear your thoughts on our displays. Give us a call on 1300 165 165 and let us know about your visit.