has been added to your cart

The team at Stratco Riverland are here to help you create your dream backyard!
Located in the Riverland town of Berri, Regional Manager Matt and Store Manager Daniel are your local experts in the Riverland for Patios, Sheds, Fences and Roofing.
Custom Design Projects For The Riverland
Our product range of Patios, Sheds, Fencing and Roofing can be custom designed to meet your needs and reflect your personal taste.
Come in for an obligation free quote – it's as easy as going to the design desk with Matt or Daniel. You will be taken through the quote process step-by-step, and when the design is finished, you'll be given a quote with all the information needed to take the next step when you're ready. They'll even provide you with your own interactive copy of your design that you can review from the comfort of your own home.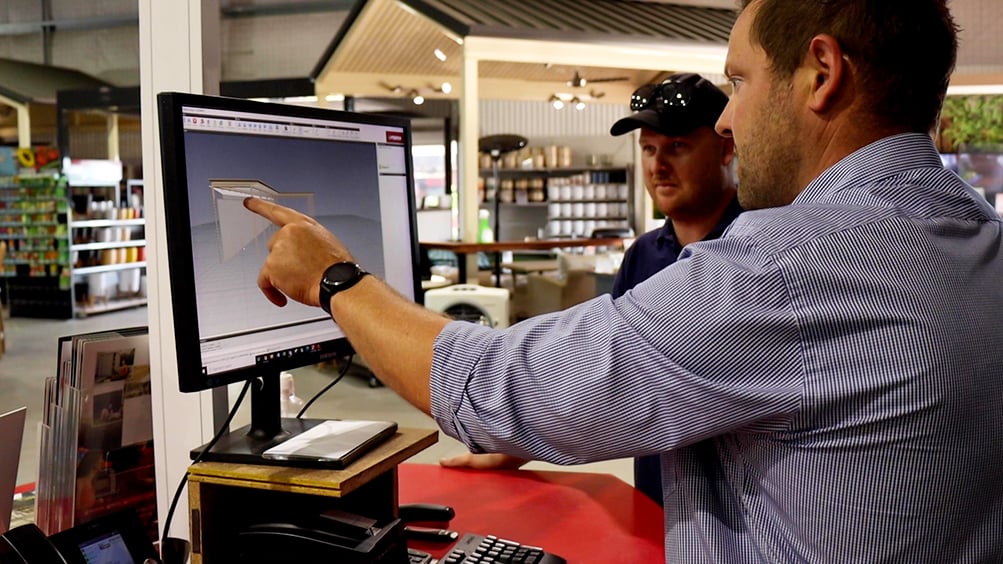 Arrange Installation With Local Riverland Installers
Once the team have completed the quote for your custom designed project, installation can be arranged with a trusted local installer if required. Stratco Riverland work with a wide range of installers for all kinds of projects – be it Patios, Sheds, Fencing or Roofing. Using their local knowledge, Matt and Daniel can help you find the best installer for your custom product.
Explore Our Riverland Garden Centre
The Stratco Riverland Garden Centre has all you need to keep your lawn and garden in pristine condition. The Garden Centre has an extensive range and diverse selection of plants, allowing you to find the perfect addition to your backyard.
You also find various other products for the outdoors in the Garden Centre. Look through the range of rainwater tanks and garden accessories, and walk under the Stratco Outback® Cooldek Patio.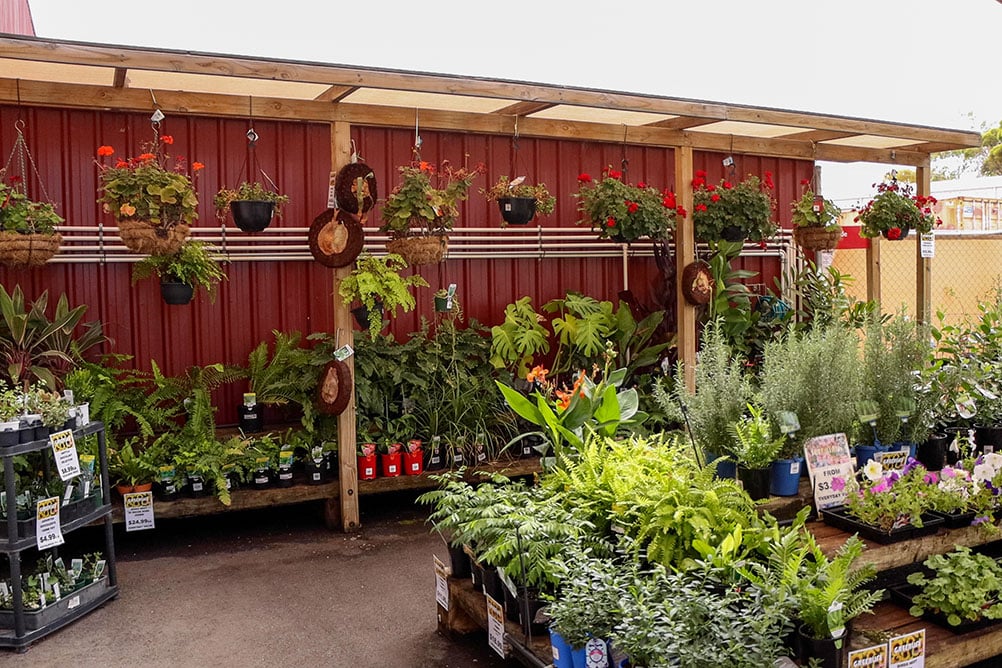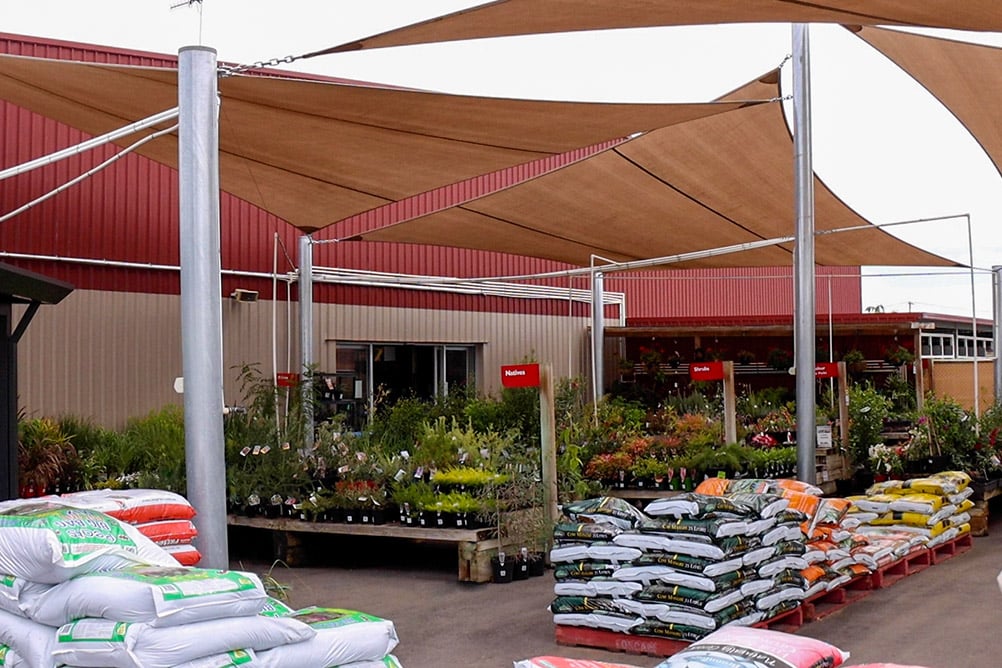 Finance Options: Buy Now Pay Later And Interest Free Terms
In addition to a great product range and quality custom designed products, Stratco Riverland also offers a range of finance options to help you get your dream started. There are several interest free and Buy Now Pay Later options with market-leading repayment terms. Head in and ask what Matt and Daniel can do for you.
Check Out Our Riverland Displays
Check out the displays in store and get inspired for your own backyard. Near the Stratco Outback® Patio displays, there are three displays dedicated to showing:
Near the front of the store, you'll find a Stratco Gable Roof Shed set up as a Garage, showcasing the quality design of all Stratco products.
Look around the store and find the Garden Shed displays, with various styles and sizes to compare.
The store also features Fencing & Screening displays with the different types of fences that are on offer, from Stratco Good Neighbour® to Aluminium Stratco Ezi Slat. All displays have handy cards that describe the colour and dimensions.
Have any questions about the products on display? Just ask Matt or Daniel and they'll be able to give you all the information you need.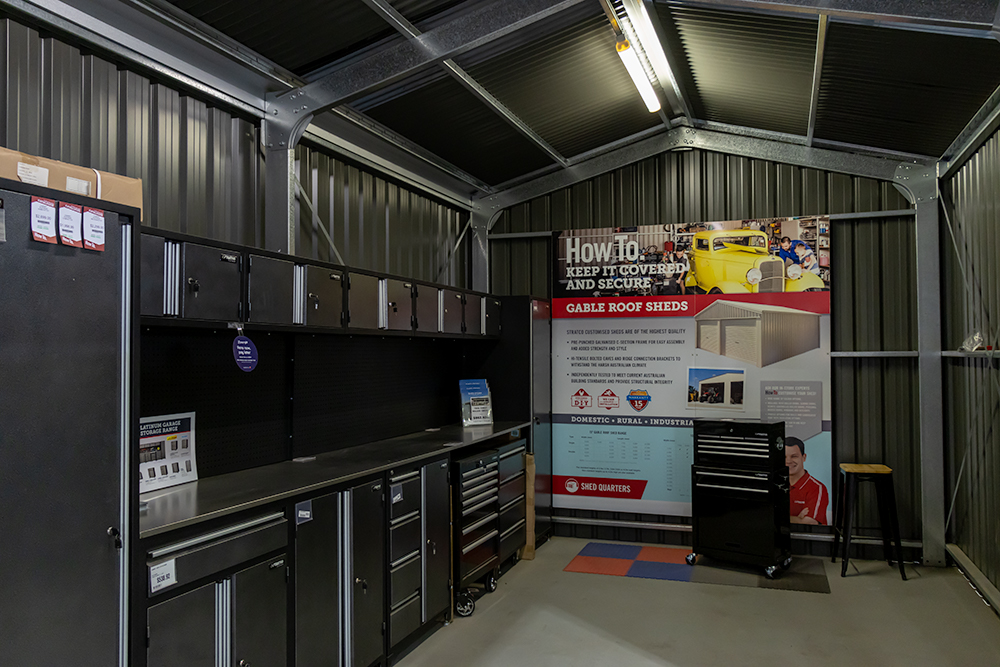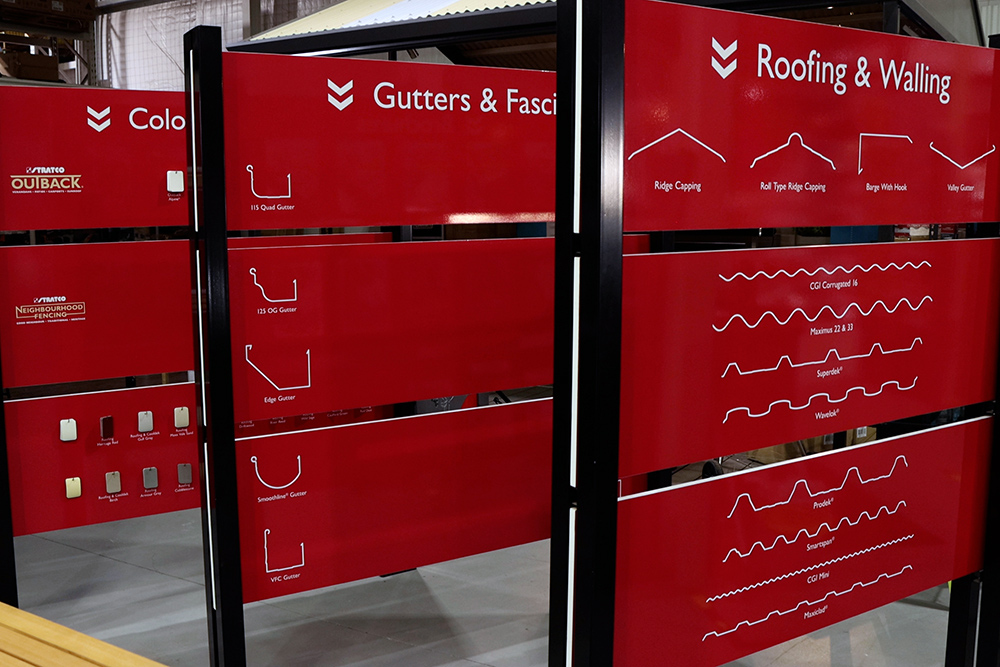 Your Local Stratco Riverland Team
There's no better time to head in and see your local team at Stratco Riverland!
Matt and Daniel are the expert manufactured steel product team in the Riverland for Patios, Sheds, Fences and Roofing. Their combined knowledge, expertise and excellent customer service can help you achieve your dream backyard.
So come in and see the local Stratco Riverland team today at 55-59 Zante Road in Berri, or complete the form below for your obligation free quote today!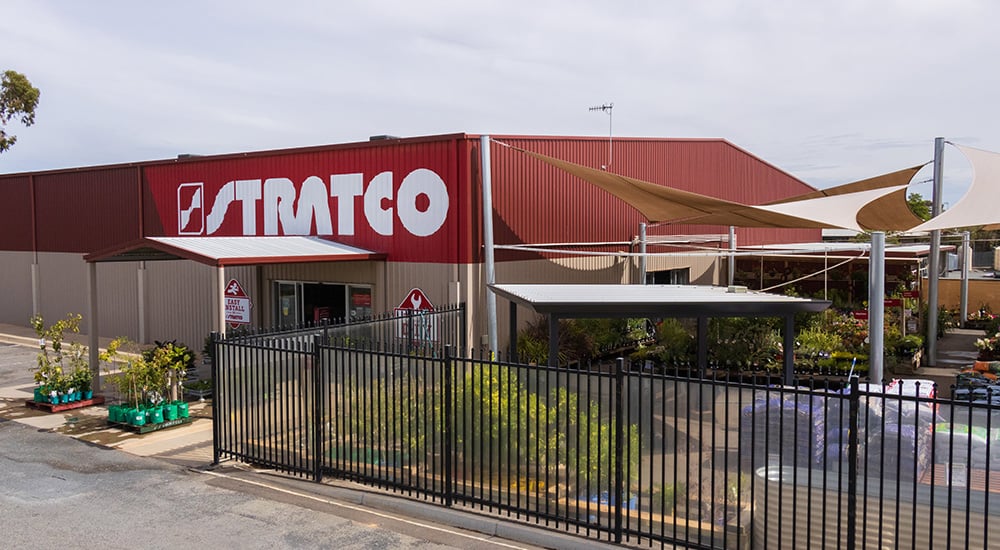 Robbie's Riverland Patio
Here's just one example of the many great Stratco patios and sheds in the Riverland area.
Complete the form below for a free quote from Stratco Riverland today!