has been added to your cart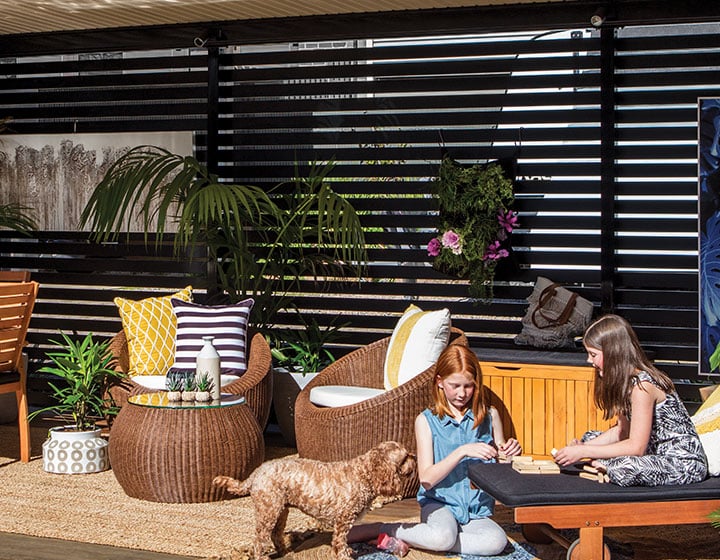 Ezi-Slat fencing and screening is custom designed to suit your project. Available in a wide variety of powder coated colours and wood grain looks, Ezi-Slat is the ultimate outdoor fencing and screening solution.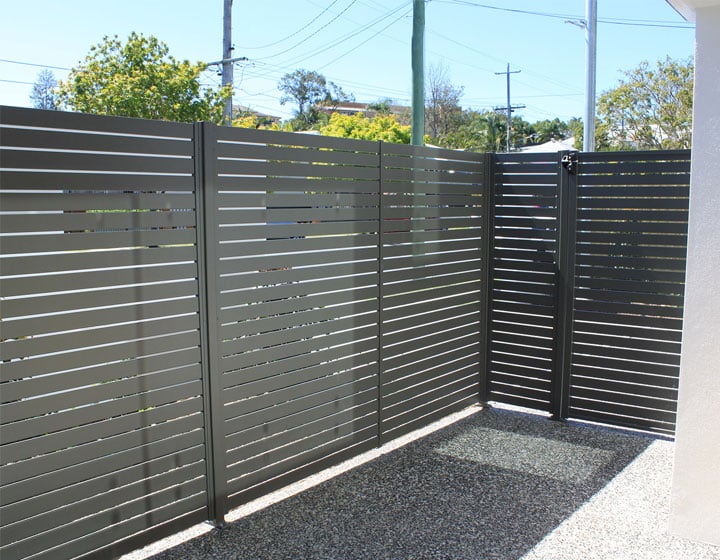 Quickscreen
Quickscreen is an innovative screening solution in a box! Available in various sizes and colours, Quickscreen is a quick and easy DIY project for your home. Adjust the slat spacings for a completely unique look.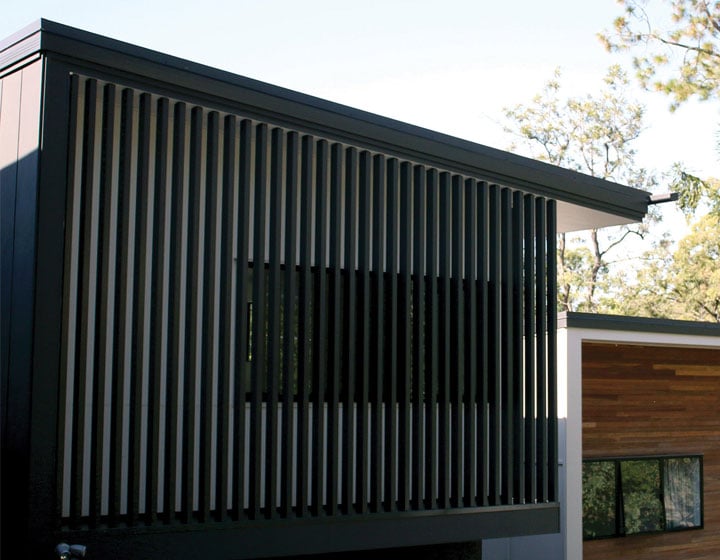 Batten style screening is increasingly popular for residential and commercial applications, providing architecturally pleasing aesthetics as well as functional screening solutions. Batten Xpress is available flat-packed or custom designed.
Style and Quality
Ezi-Slat Screening is an innovative, easy-to-install, aluminium slat screening system that offers the latest in architectural style. Ezi-Slat Screening is tough, long lasting, low maintenance and can be adapted to suit a wide variety of applications.

Versatile Screening Solution
Super strength powder coated aluminium
Patented Pushloc frame holds slats without rivets, screws, nails or welding
Blades do not warp, crack, or splinter
Non-weld assembly for easy installation
Powder coated and fi nished in Australia, for Australian conditions
Low maintenance
15 Year Warranty*
*Warranty covers coating and colour integrity.

Design Flexibility
Simply choose your blade spacing, then refer to the screen heights below to determine how many blades are required. With a great range of contemporary colours available, you'll find a solution that's just right for you.
Ezi-Slat blades are available in:
1.8m, 2.4m, 3.6m, 4.8m or 6.0m lengths.
Ezi-Slat blades can span up to 2400mm between supports

Eurowood Wood Grain Finish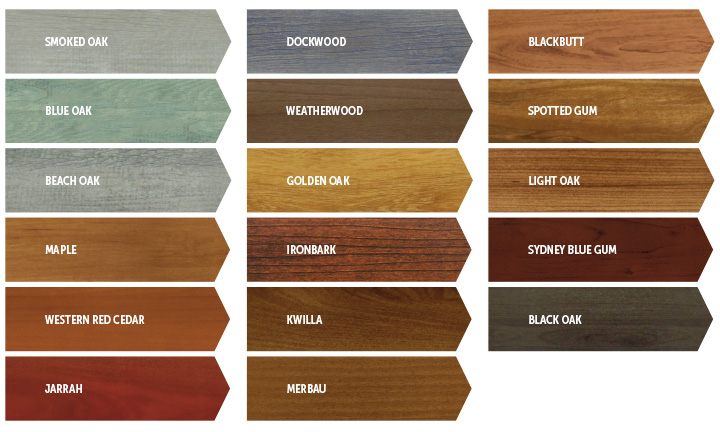 Solid Colour Finish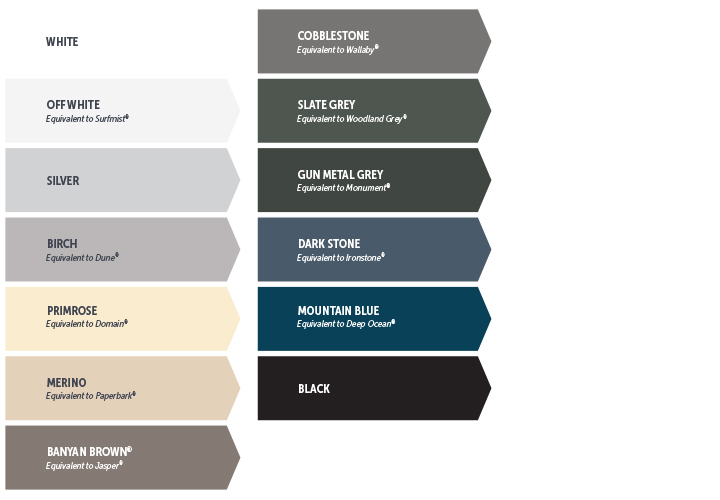 Brochures & Installation Guides
75mm Slats
9mm Slat Spacing
20mm Slat Spacing
Screen Height
No. of Slats
Screen Height
No. of Slats
848mm
10
969mm
10
932mm
11
1064mm
11
1016mm
12
1159mm
12
1100mm
13
1254mm
13
1184mm
14
1349mm
14
1268mm
15
1444mm
15
1352mm
16
1539mm
16
1436mm
17
1634mm
17
1520mm
18
1729mm
18
1604mm
19
1824mm
19
1688mm
20
1919mm
20
1772mm
21
2014mm
21
1856mm
22
2109mm
22
1940mm
23
2204mm
23
2024mm
24
2299mm
24
2108mm
25
2394mm
25
2192mm
26
2489mm
26
2276mm
27
2584mm
27
2360mm
28
2679mm
28
90mm Slats
9mm Slat Spacing
20mm Slat Spacing
Screen Height
No. of Slats
Screen Height
No. of Slats
999mm
10
1120mm
10
1098mm
11
1230mm
11
1197mm
12
1340mm
12
1296mm
13
1450mm
13
1395mm
14
1560mm
14
1494mm
15
1670mm
15
1593mm
16
1780mm
16
1692mm
17
1890mm
17
1791mm
18
2000mm
18
1890mm
19
2110mm
19
1989mm
20
2220mm
20
2088mm
21
2330mm
21
2187mm
22
2440mm
22
2286mm
23
2550mm
23
2385mm
24
2484mm
25
2583mm
26
Contact us today to get a free, custom quote on you fencing or screening project.
Complete Powder Coated Aluminium Screening Kit In-A-Box!
Width + height adjustable, simply cut to desired size if required
Easily adjustable slat spacing, spacer blocks included in kit for 9mm, 15mm or 20mm slat spacing (any slat spacing is possible)
Quick & easy assembly
Clean finish No visible fixings
Full instructions in pack

Quickscreen System
Quickscreen is perfect for tradespeople or DIY users.
Quickscreen includes all slats, side frames, screws and spacer blocks required to make a high quality slat screen in one flat packed box. This range is budget focused while maintaining superb quality. Importantly, all screws are hidden for that sleek finish.
Available Colours
| | | | | |
| --- | --- | --- | --- | --- |
| | | | | |
| Black | Gun Metal Grey | Slate Grey | Primrose | White |
Louvre Brackets
The most cost effective way to convert standard slats into louvre slats

A Complete Batten System
Patented non-weld aluminium batten system
6 popular batten sizes snap onto simple fixing clip
Fit to face of walls and ceilings or between pillars or posts
Pedestrian gates and sliding gates also available in cut to size or long lengths
Cut to size system with a quick and easy excel quote/order calculator
Also available in long lengths: 6100mm long extrusions with accessories (caps, shrouds etc)
Fast and easy install
Range of powder coat colours and timber imaging available

Vertical Battens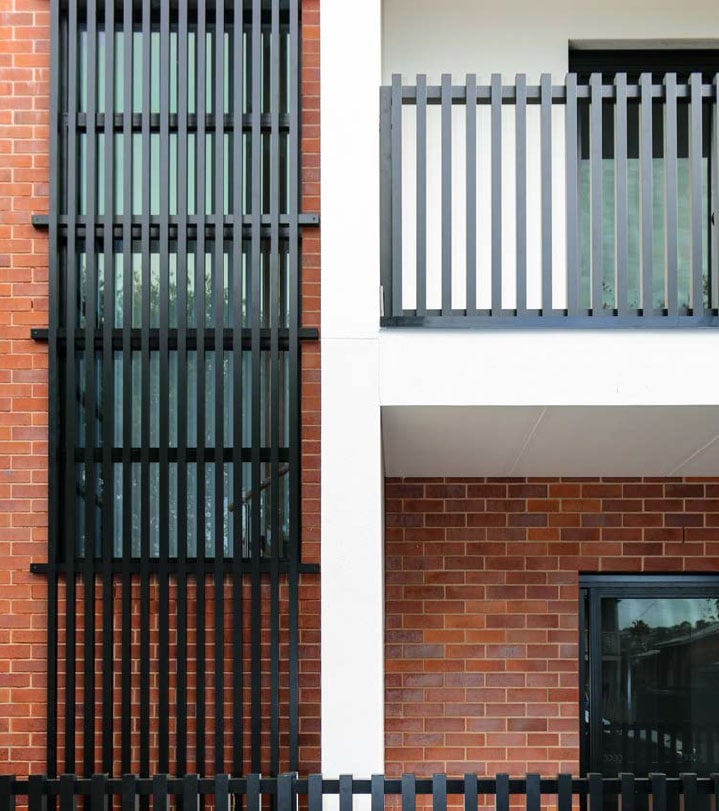 Horizontal Battens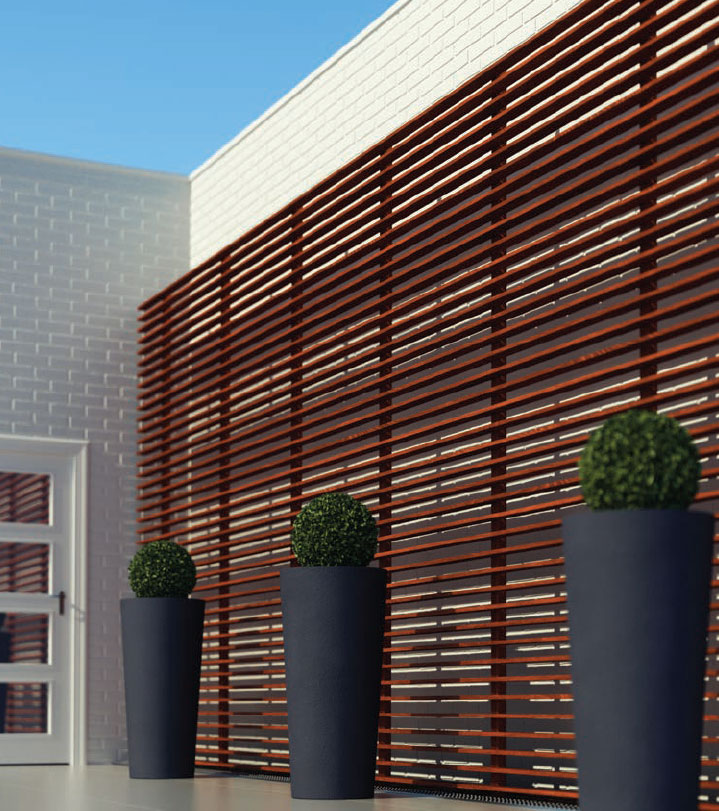 The Highest Quality Finishes
For cut to size projects, Xpress battens are stocked in a range of pre-finished popular powder coat colours as well as imaged Western Red Cedar and mill finish.
Xpress vertical battens in a box are available in three popular powder coated colours; Black, Slate Grey and Gun Metal Grey
Custom Colours
Custom powder coating and timber imaging is available for project order lengths. The cut to size service is not available for custom colours.
Contact us for pricing and minimum order quantities*
*P.O.A - only available in 6100mm lengths
Cut To Size Available Colours

In-A-Box Available Colours

The Fencing Possibilities Are Endless

The Standard
The original. The timeless. The standard.
Affisx one size battens to the front face of your rails to achieve this look

Back To Back
Add another dimension to your battens.
Affix battens in a staggered pattern to both sides of your rails to achieve this look

The Switch Up
Give your battens some personality.
Affix multiple size battens in a random order to the front face of your rails to achieve this look.

Step It Up
Level up your batten style.
Stagger your batten heights and affix to the front fave of your rails to acieve this look.
Pedestrian Gates, Panels & Sliding Gates Available
Flat packed for safe delivery with patented no-welding assembly for easy custom DIY pedestrian gates, panels and sliding gates.
Pedestrian and sliding gates are available in cut to size colours only.