has been added to your cart
Shed Louvre Window
Stratco
SKU: LWIN625725ME
Other options available...
About this product
Finish your shed with a five blade louvre window. Bring light and ventilation to the shed interior. The window is fully assembled and fitted with acrylic window panes.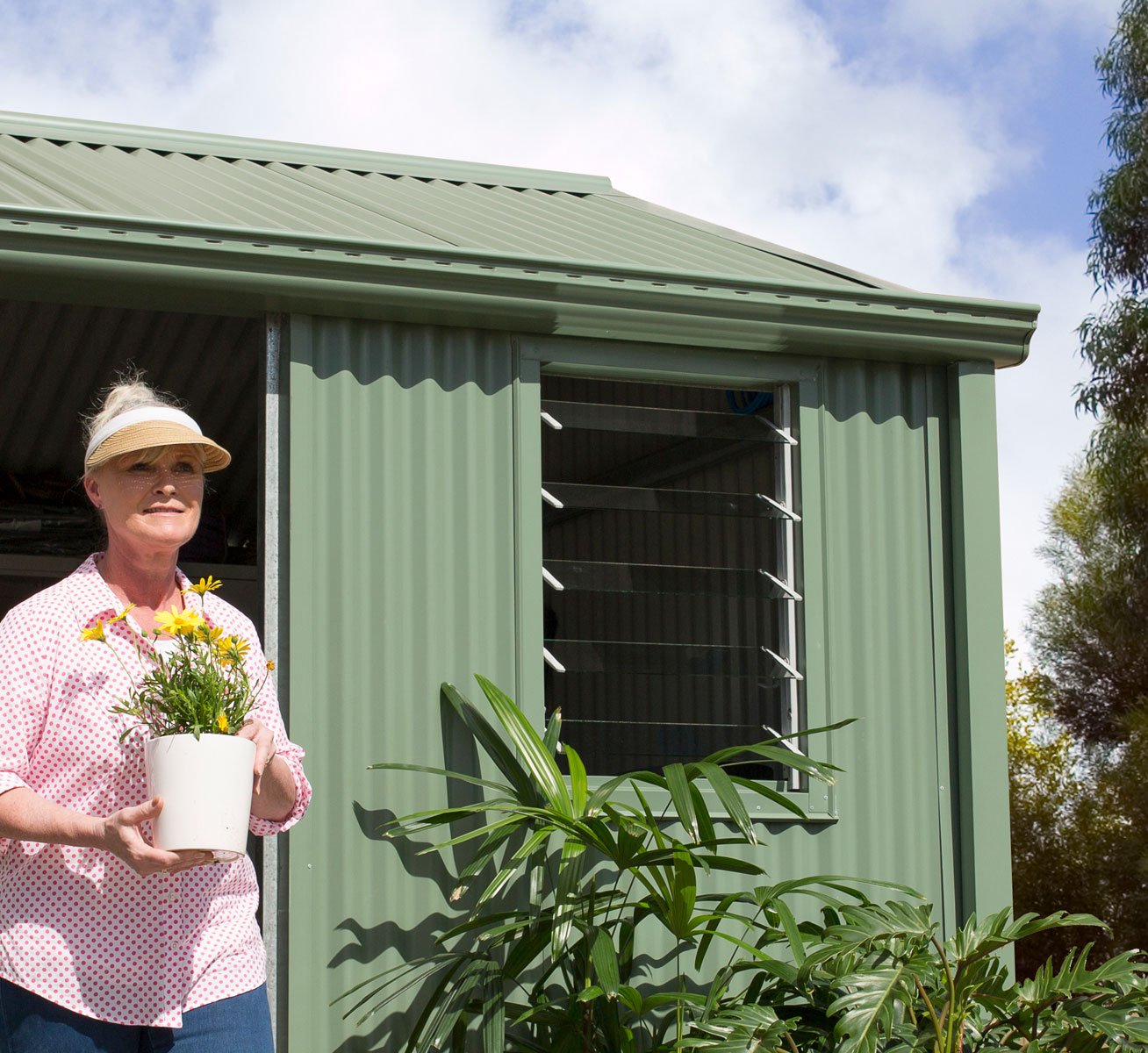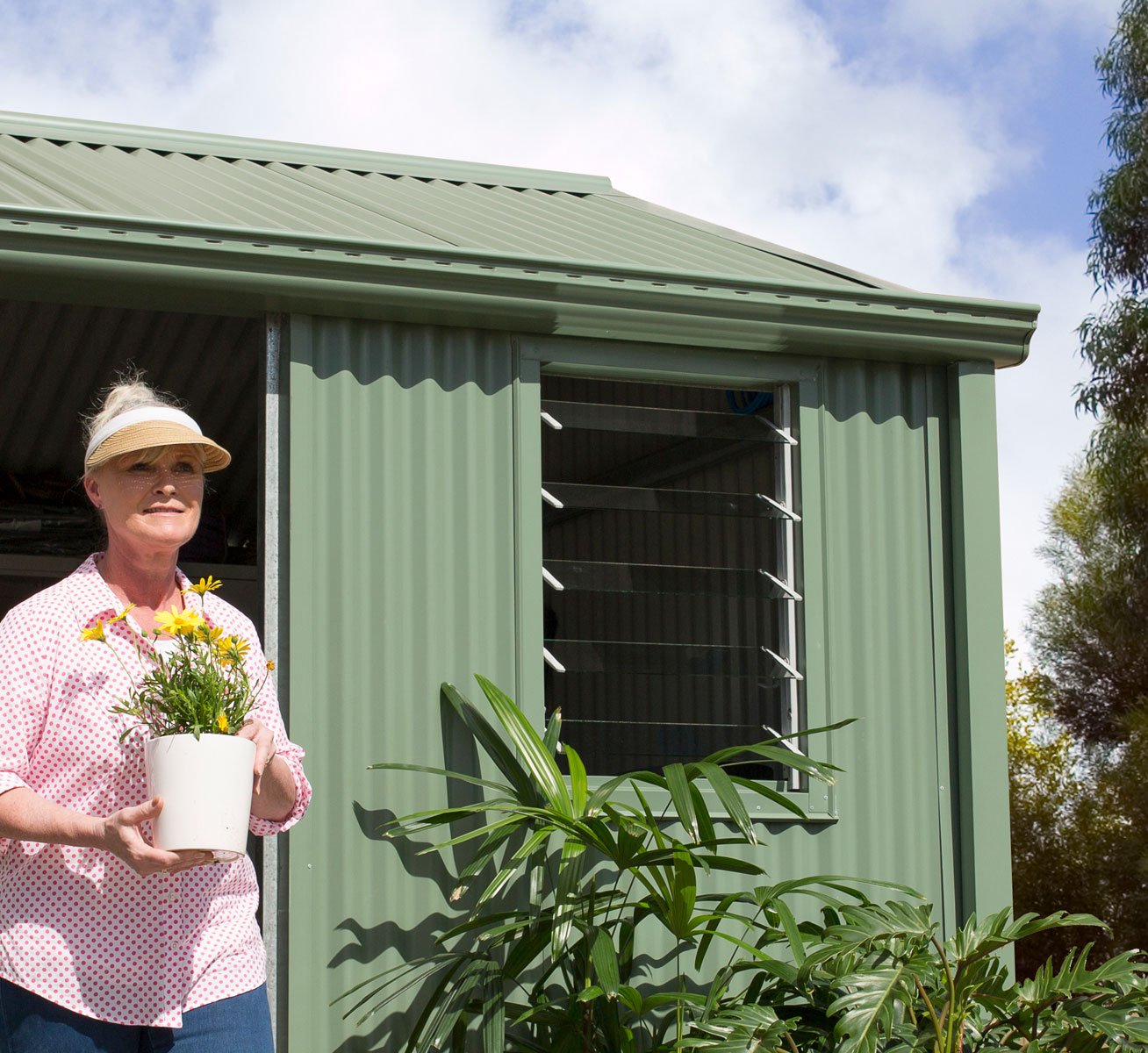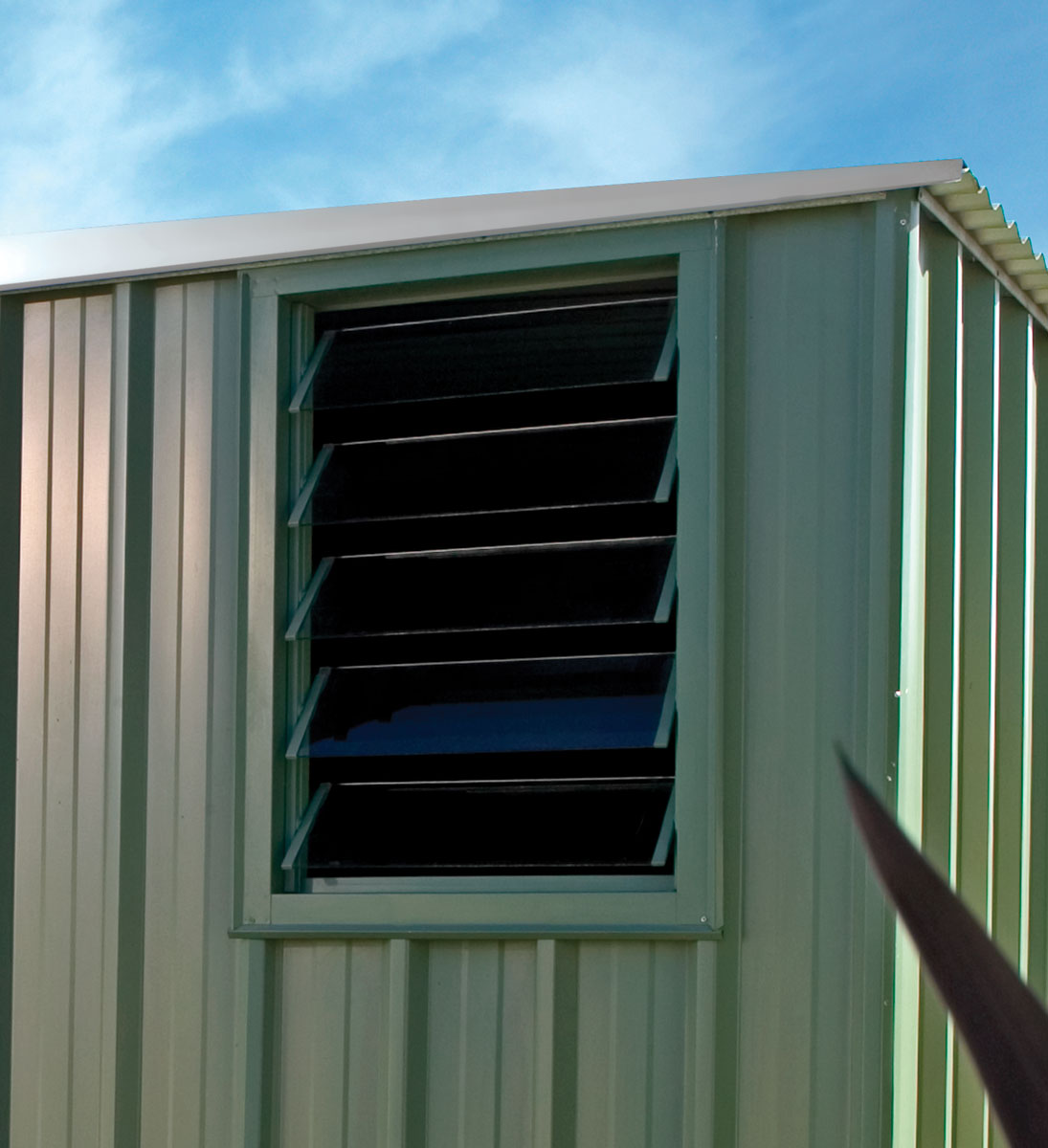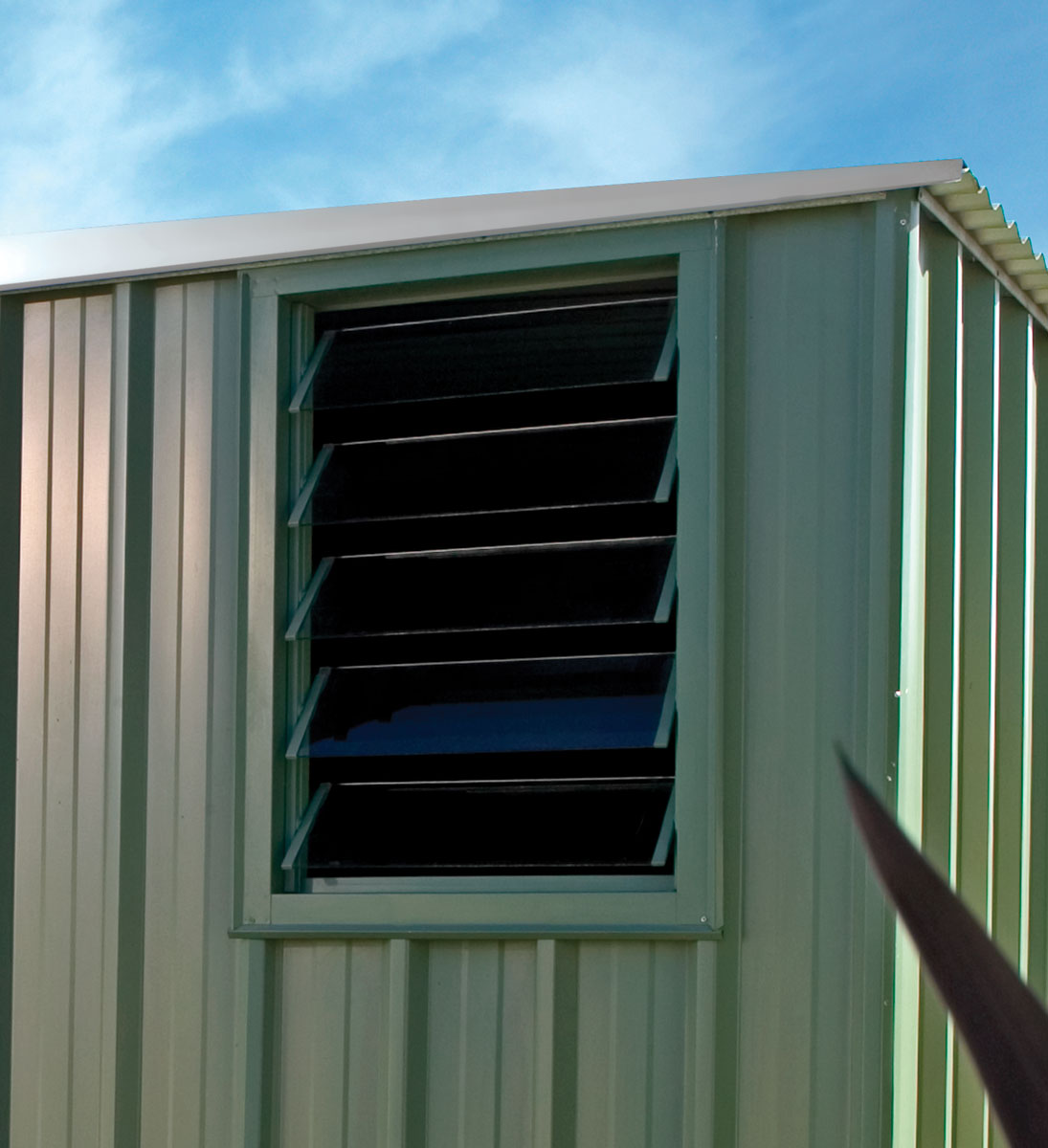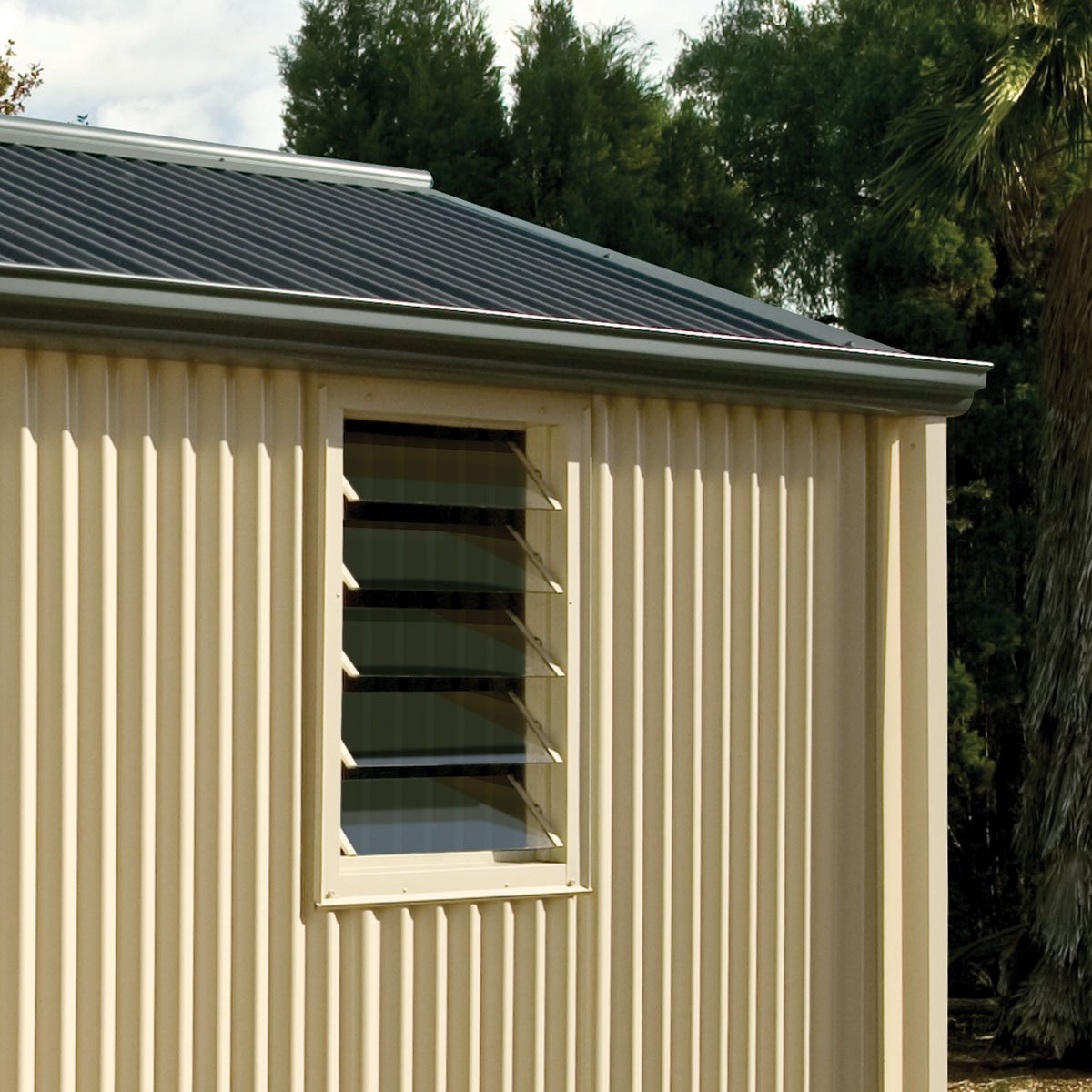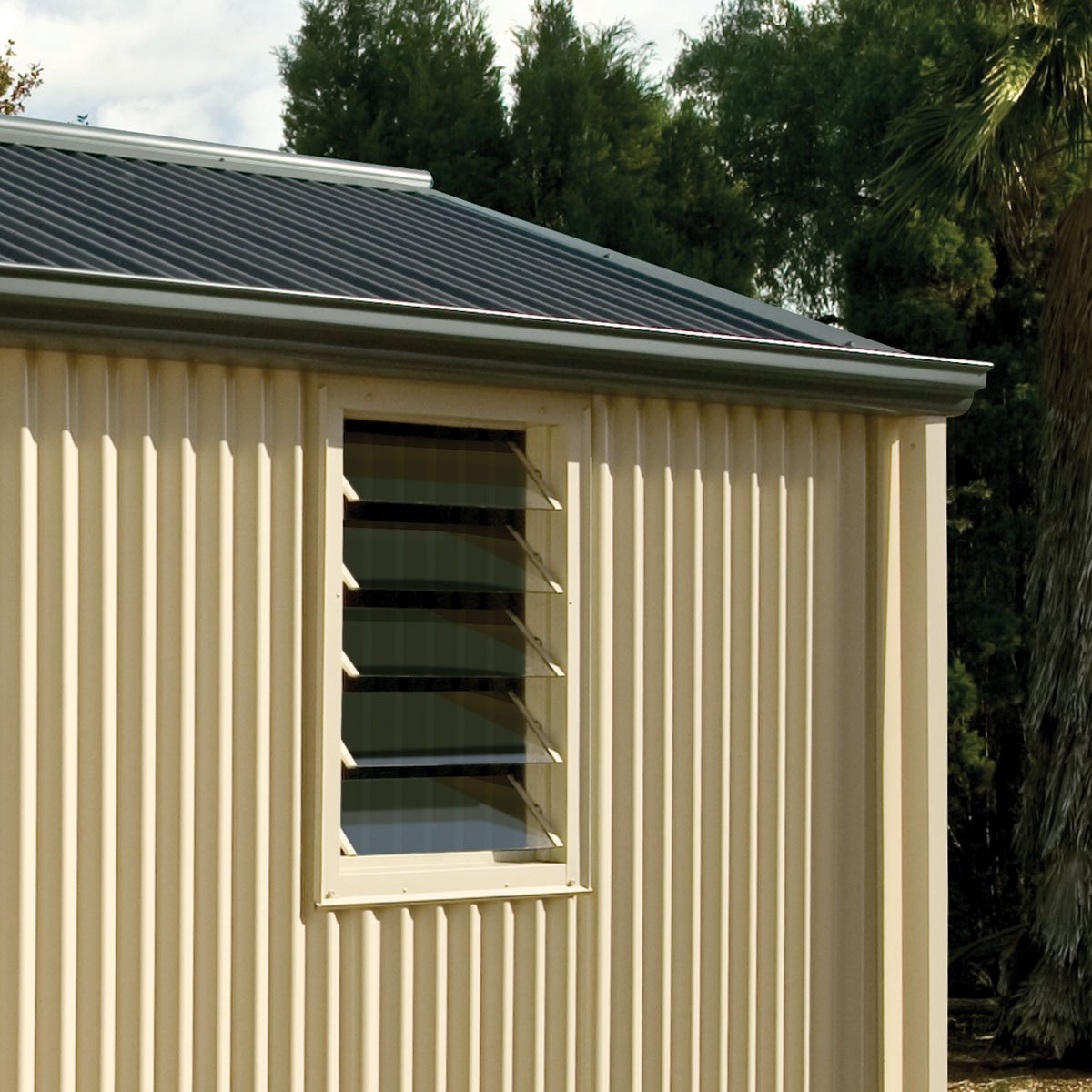 Complete your Stratco shed with a louvre window
Designed to fit a shed with either a Smartspan, Superdek or a CGI Corrugated wall.
Sheds the window will fit:
Handi-Mate Sheds
Handi-Heritage Sheds
Stubbie Garages
Domestic Gable Garages
Flat Garages
Window features:
Smooth opening and closing louvres
Locked by the handle when closed
Sturdy acrylic louvre panes
Easy D.I.Y. installation
Brochures & Installation Guides
Dimensions:
Total dimension including the surround - 839mm high x 776mm wide x 61mm deep
Cut size opening for placing in the wall - 725mm high x 625mm wide x 61mm deep
Package dimensions - 812mm wide x 95mm high x 862mm long
Quality Garden Shed Windows
Louvre shed windows come pre-assembled, so all you need to do is install them on your shed.
They are available in unpainted zinc/al or in a range of colours to complement your shed. The flashings are made from zinc/al coated steel sheet, while the main components are galvanised steel.
Window panes are manufactured from UV stabilised Acrylic. All clear panes are supplied with a removable protective plastic coating on both sides. The five pane acrylic blades are opened and closed with a lever located on the inside of the shed.
HowTo Window Installation