Get your FREE silicone pack today!!
The first 150 customers to sign up to become a Stratco trade customer will receive a FREE silicone pack!*
*The first 150 registrations will be eligible to receive a free grey or translucent Stratco Roof And Gutter Silicone Trade Pack (20x 300Gm) valued at $156. We will supply 20 individual 300 gram silicone tubes should a 20 pack be unavailable. Free items will be provided with the trade customer's first order of $600 or more. Order must be placed by January 31, 2021. Applicants must pass credit checks and be approved for a Stratco Trade Account to receive this offer. Offer ends December 31, 2020 and can only be redeemed once by each eligible applicant. Offer applies to new Stratco trade account customers only.

Who Are Stratco Trade Accounts For?
We offer a broad range of roofing, rainwater, fencing, shed, garage, patio and associated hardware products. Any organisation with an ABN with an ongoing need for these products is welcome to apply for a trade account. Our trade customers are wide and varied, but typically come from the following industries:
Roofing, re-roofing and guttering
Water haversting
Fencing
Plumbing
Refrigeration and air conditioning
Patio and carport builders
Shed and garage builders
Home builders
Home and building maintenance
Stratco Trade Customer Benefits
Approved trade account customers receive a range of benefits including:
30 day credit terms.
Trade specific discounted pricing across a broad range of products.
A dedicated Stratco Account Manager and trade specific Customer Service Representatives.
Access to design and estimating specialists to assist with projects.
24/7 access to Stratco Direct which allows you to see your nett pricing for all products and order online from anywhere, any time.
Exclusive access to new products and trade incentive programs.
Additional discounts available for prompt account payment.
Stratco Direct
Stratco direct is a free service to approved Stratco trade customers. Manage your orders online via Stratco Direct.
Existing Stratco trade customers:
Become An Outback® Dealer
As one of Australia's leading manufacturers of verandah and patio systems, Stratco provides an exciting business opportunity. Since 1992, Stratco has helped people like you establish and succeed as authorised Stratco Outback® Installers.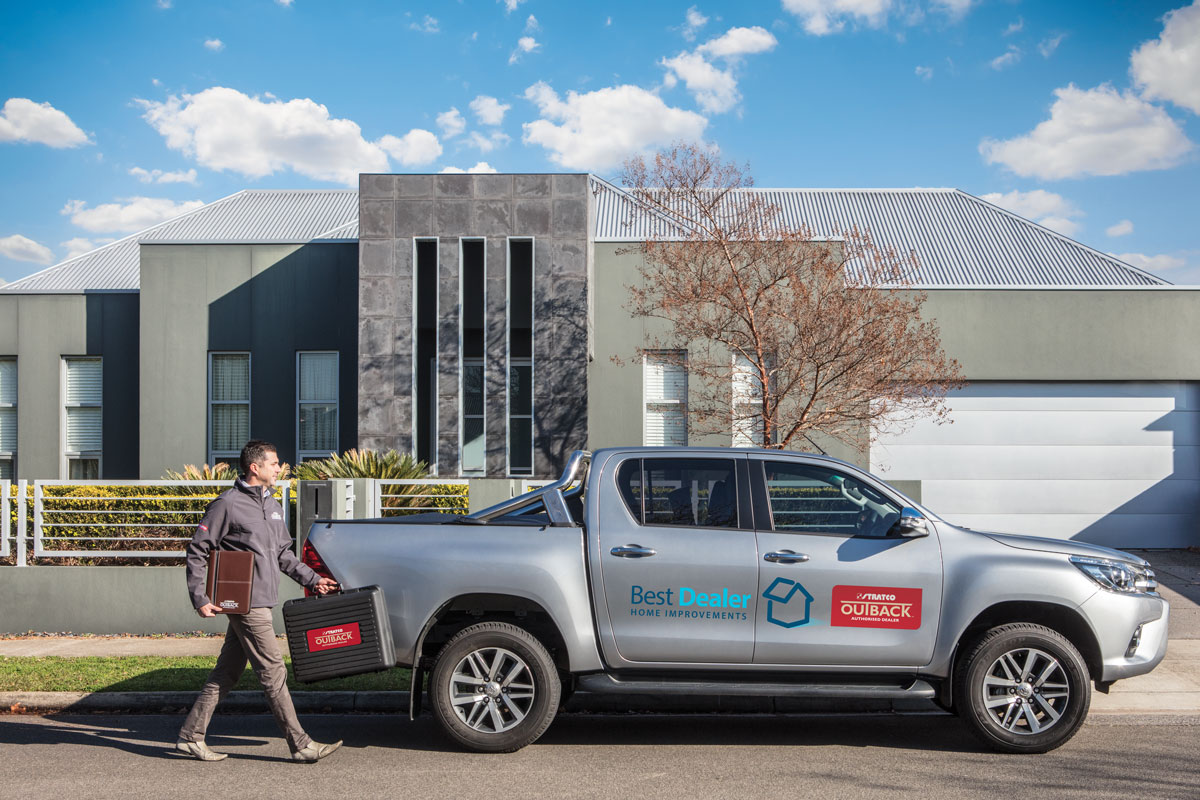 Specifier Content Library
Stratco Select offers broad range of product specifications, BIM and CAD files for Stratco manufactured building products.