has been added to your cart

It can be said that the frame of a building is its backbone so the importance of it being safe and secure is extremely high.
Both steel and timber frames have their advantages and disadvantages as structural framing materials. Cost, sustainability, longevity and flexibility should all be taken into account when making your decision. Steel framing generally allows less movement as it cannot twist, warp, shrink or buckle, whereas timber framing can be more malleable to its surroundings.
In nature, steel is designed to be stronger and last longer, along with being more secure and termite-proof. Steel framing is riveted and bolted in place providing a solid and sturdy frame for plasterboard, eliminating cracked cornices and surface splitting problems associated with frame movement. Only highly experienced framing specialists can install steel frame homes which gives homeowners the extra reassurance that their home is properly constructed.
Steel is:
Creative and versatile, allowing for unique architectural builds
Strong and sturdy, making it a popular choice for cycolonic regions
Environmentally friendly
Energy efficient
Maintenance-free
Fire resistant
Often covered by a longer structural warranty
Timber can be a great resource to use when building your home and is known as the old-fashioned way to build. It is a natural product that, in the past, has been easy to source and build; increasing efficiency and decreasing your build time. Timber is a renewable resource that has the flexibility to mould to the job, making it easy to adjust to any last-minute changes.
Timber is:
Quicker to build
More cost-effective
Rust resistant
Easy to build with
A natural insulator
Tried and true
Stratco Steel Framing
At Stratco we offer:
X-1® Steel Framing
This is a complete steel building solution for both commercial and residential applications. With straight and true lines, the Stratco X-1 Framing System can add an extensive range of features to your next projects, such as raked or dropped ceilings, split level areas and complex roof profiles. X-1 Steel Framing features a double ribbed 75mm zinc/alum high tensile steel stud, plate and noggin that provides superior strength and rigidity. X-1 Steel Framing walls and ceilings are straight and true with no twists and curves making linings, floor coverings and carpentry simpler and quicker to install.
Pro-Beam® Flooring
This is a structural sub-floor system that is perfect for external decking. It is a very strong steel section that features a wide-spanning capability that reduces the time required to install the system and provide more space for underfloor storage. All of the Pro-Beam Flooring sections are pre-cut in the factory. The same profile is used for the bearers and joists, and the same style of the bracket is used throughout the system. As with all framing systems, the perimeter structure takes the most time to build, but once the structure is installed, the joists fit easily into place and the job is done. All of these features make the installation of Pro-Beam Steel Flooring very quick and easy for the first-time builder.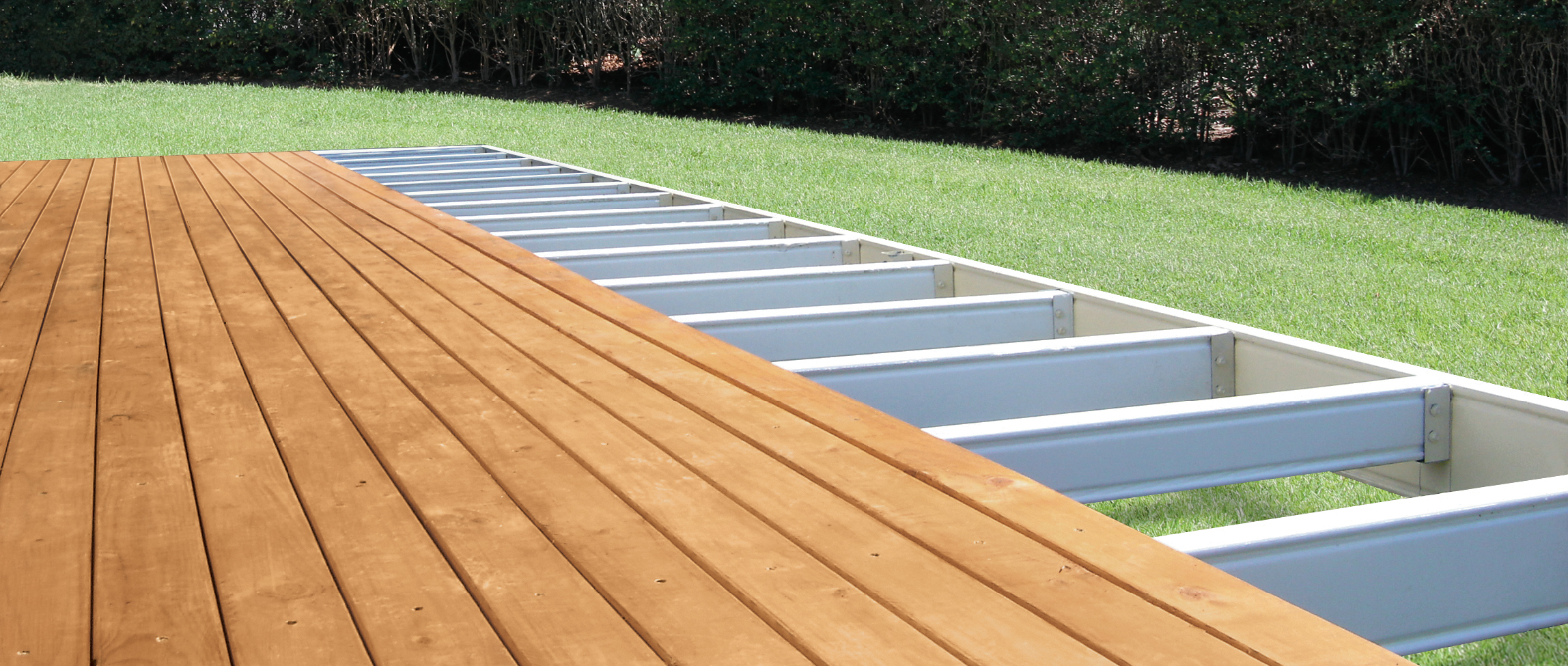 Tuffloor® Flooring
Whereas Tuffloor® is ideal for domestic housing and house extensions. It supports a wide range of floor cladding and is a strong, long-lasting, lightweight alternative to timber framing. The system suits cladding with either tongue and grooved strip flooring, or a wide range of particleboard, and composite products. It is suitable for commercial and light industrial applications, although you should refer these applications to Stratco to determine allowable spans for these load conditions. Tuffloor® is pre-cut to length, eliminating on-site cutting, saving you time and effort.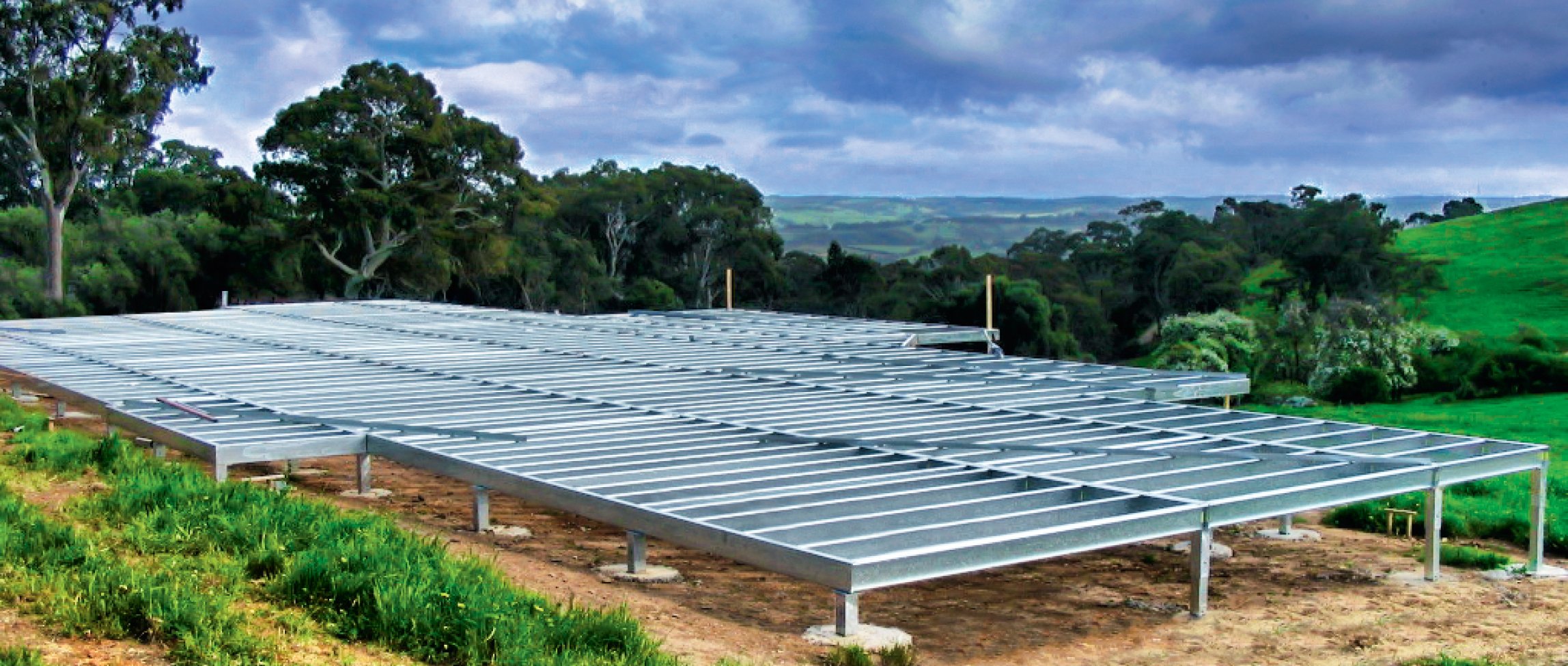 So which option is best for you? This will come down to what works best for your location, budget and the availability of the product.
Contact us on 1300 165 165 to discuss which option is best for your project.