has been added to your cart
Inspiration
Stratco Garages and Sheds offer stylish, high quality storage and protection solutions. Choose from both flat and gable roof styles, and a huge range of garage sizes from small domestic units to large commercial and farm sheds.






















No Deposit, Interest Free Finance
On do-it-yourself Gable Roof Sheds. Conditions apply.
(Excludes the Handi-Shed range)
Shed & Garage DIY Installation Guides
Looking to install your Stratco shed? Check out our shed and garage installation guides.
Stratco Garages and Sheds
Stratco offer stylish, high quality storage and protection sheds and garages to complement your home.
The Stratco Shed and garage range has outdoor storage solutions that combine form and function with quality manufacturing to deliver garages that last the distance.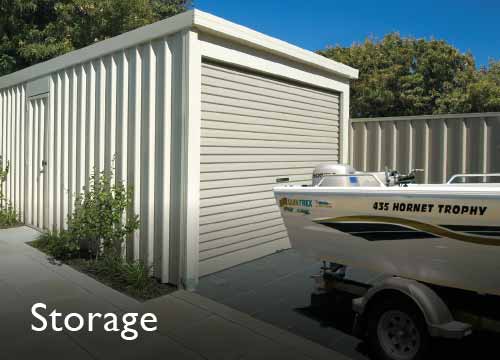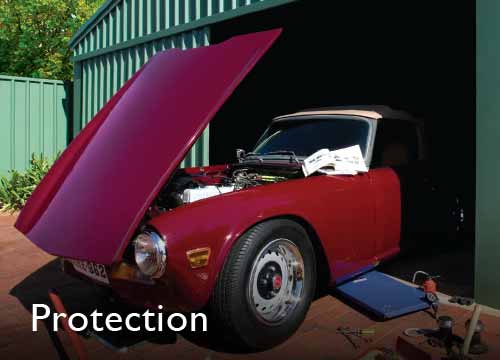 From small workshops to huge seven bay storage sheds, there is a size, colour and style to suit any application.
Features of the Stratco Garage Range
Choose from two attractive garage designs; the Gable Roof and Flat Roof.
The choice of 'into' concrete footings or 'onto' concrete slab attachment.
Available in a huge range of shed sizes and several wall heights.
Massive Large Span Gable Garages with endless non-standard length options.
Pick from an exceptional range of modern garage colours.
Select either roller doors or sliding doors on Gable Garages.
Complete the package with an impressive range of garage accessories.
Stratco can provide the information to fast track your council approval.
Designed and tested to comply with all relevant building standards.
Gable Garages are built with strong and secure galvanised C-section portal frames.
C-section purlins and girts provide additional strength and conceal all fasteners.
Pre-cut sheeting and pre-cut and pre-punched framework for easy installation.
Easy do-it-yourself construction with all the installation instructions provided.
A list of qualified garage installers that can build your shed.
A range of payment options are available.
Stratco Garages are a market leading, quality product.
Protect the one you love with a Stratco Garage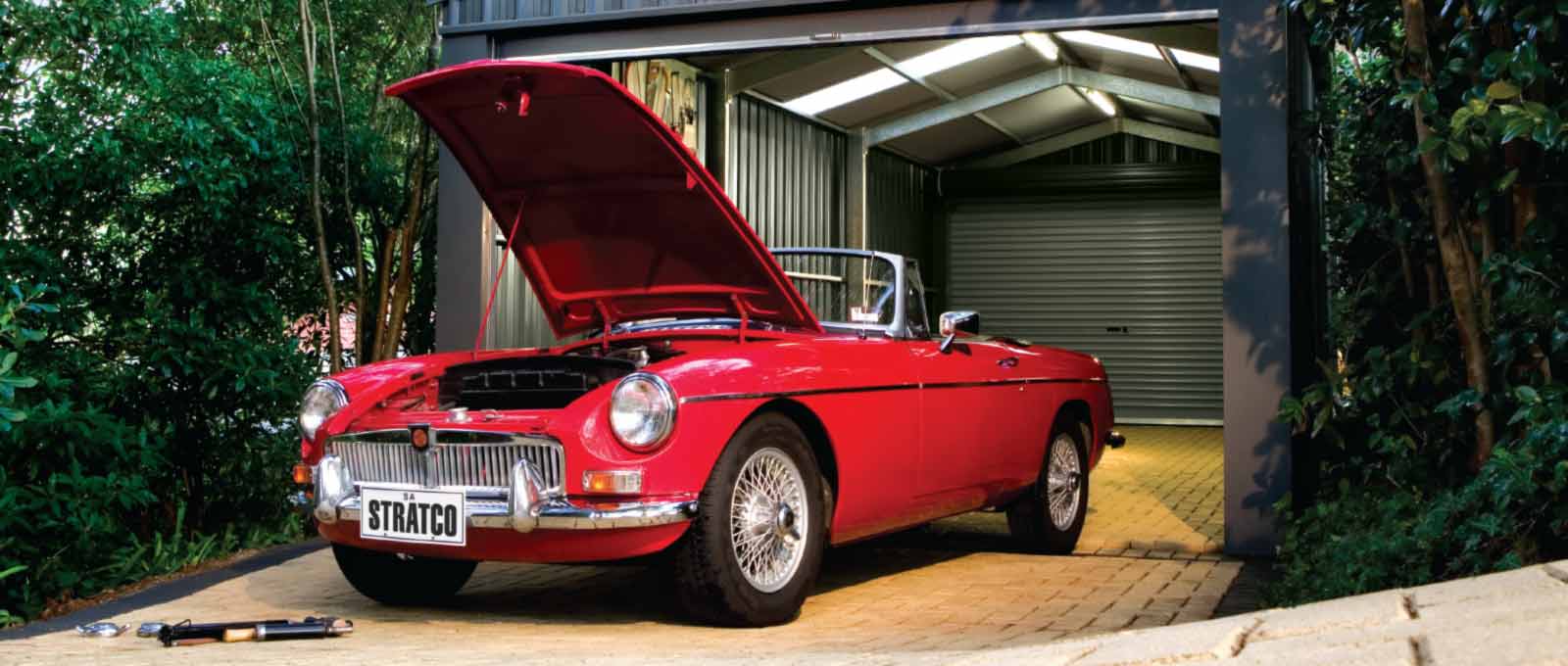 Garages Engineered for Strength
Recognised, independent structural engineers have certified all tests and calculations carried out on the Stratco Garage range. This is your guarantee of structural integrity. Domestic Gable and Flat Roof Garages of all sizes and styles are suitable for use in wind speed areas of N1 (W28) and N2 (W33). All Domestic Gable Garages and only Single Flat Roof Garages are available In N3 (W41). Large Span Gable Garages are designed to suit Region A, Terrain Category 1 and 2, Region B, Terrain Category 2 and 3 and sub-alpine regions. All Flat Roof, Domestic and Large Span Gable Garages are designed for non-cyclonic areas.
Garage Accessories
A wide range of accessories are available depending on the garage you choose. Accessories such as; windows, a personal access door, a coloured roof, skylights, spinning ventilators, internal box gutters and dust resistant foam strips to fill any gaps. The garage roller doors can be fitted with a remote controlled door opener.
Garage Installation
Designed with the do-it-yourself builder in mind, Stratco Garages feature pre-cut steel sheeting, and pre-cut and pre-punched framework for a simple 'bolt together' construction. Easy to follow installation instructions are provided. Alternatively Stratco can provide a list of qualified installers to do the job for you.
After considerable research, we purchased a new shed from Stratco. They went above and beyond to answer all our questions and compare the available products. Their service was exceptional. As was the shed installers.