has been added to your cart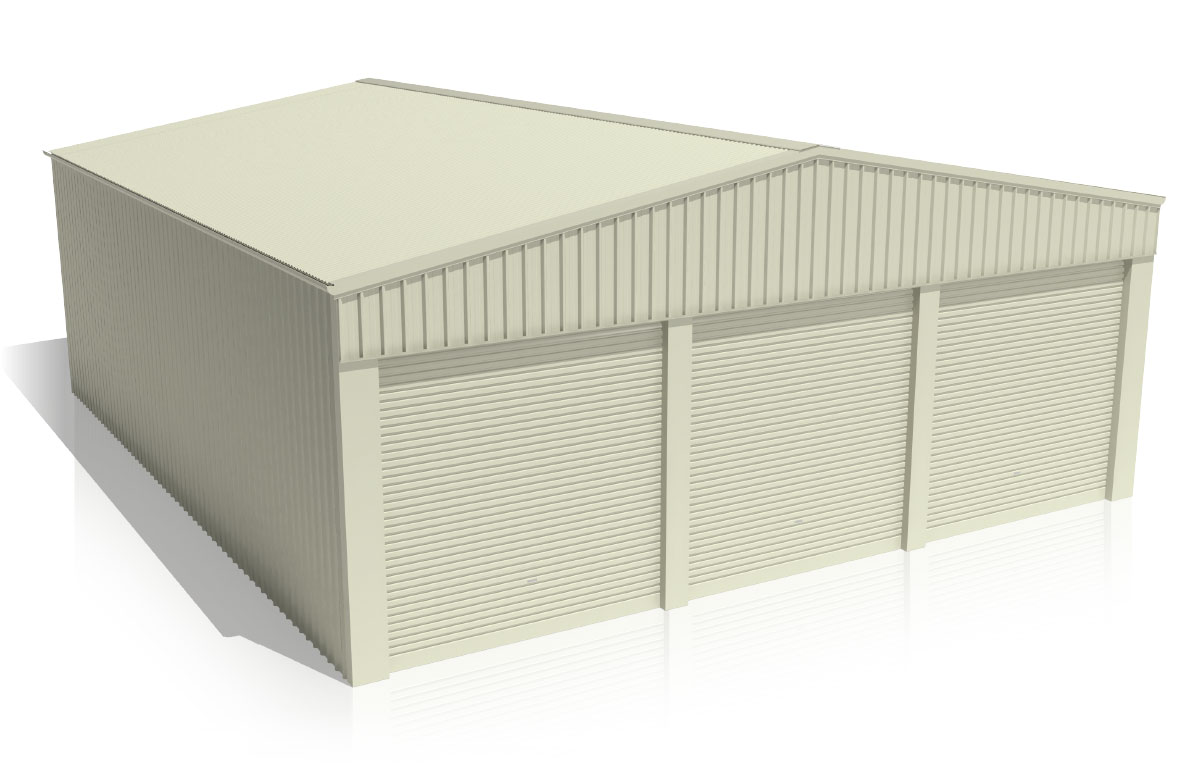 Rural & Industrial Sheds
Stratco
SKU: Rural-Industrial-Sheds
Large farm sheds and commercial garages that are big on space, storage, quality and durability. Stratco Rural and Industrial sheds are big, they can be tailored to your needs and are engineered to be a lasting investment. Your shed will be custom designed and made to suit your exact requirements. Whether you want to build it yourself or have it installed, we are here to help. Contact us for pricing and further details today.




















































































Rural and Industrial Storage Sheds
From stables to industrial storage, our working class sheds are big and built to last.
Big sheds for big storage needs. Stratco Rural and Industrial Sheds are strong, high quality, well engineered and built to last, offering storage and protection for many years to come.
Customise our sheds with open bays, closed bays, internal walls, sliding doors, roller doors or clear openings. Our engineers can tailor a farm or commercial shed to meet your exact requirements.
Note: Standard double-sided colours are displayed below, however the complete range of single sided roofing colours are available upon request. Contact Stratco for more information.
Brochures & Installation Guides
Sheds To Suit Your Needs
Rural and Industrial Sheds from Stratco can be tailored to suit a wide range of applications including:
Commercial buildings
Dairy sheds
Farm sheds
Garaports
Hay sheds
Horse stables
Machinery sheds
Open front sheds
Pump sheds
Rural barns
Shearing sheds
Workshop sheds
Rural and Industrial Shed Sizes
Rural and Industrial Sheds are available in widths up to 15.35m. Unlimited lengths are available in bay sizes up to a maximum of 5.0m for wider openings. Wall heights range from 2.4m, up to 4.2m for higher openings or door clearances. Other non-standard options are available on request.
Five standard heights of 2.4m, 2.7m, 3.0m, 3.6m, and 4.2m.
Non-Standard heights up to 4.2m high are also available.
15° Shed Range
Size
Width (mm)
Lengths (mm)
Single
3160
3160
-
-
-
3160
6210
7730
9260
-
3920
6210
7730
9260
-
Double
5450
6210
7730
9260
12300
6210
6210
7730
9260
12300
6970
6210
7730
9260
12300
Note: Sizes are based on standard sheet coverages and are variable if required.
10° Shed Range
Width (mm)
Length (mm)
7750
9265
11560
12310
15355
15365
18400
19175
21445
22985
26790
7730
8490
-
9255
-
10015
-
-
10780
-
-
11540
-
-
12300
-
-
-
13065
-
-
-
-
13825
-
-
-
-
14590
-
-
-
-
15350
-
-
-
-
Bays
2
3
3
4
5
4
6
5
7
6
7
Note: Sizes are based on standard sheet coverages and are variable if required.
Sheds That Are Built To Last
Tough galvanised C-section beams form the frame of a Rural or Industrial Shed. Hi-tensile bolted eaves and ridge connection brackets provide a seamless portal frame and are engineered to provide additional torsional strength.
Corrugated double-sided colour steel in is used to clad the shed roof and gutters and downpipes are supplied standard. The sheds double sided colour walls feature Superdek® sheeting, a durable and hard-wearing sheet due to the 28mm high ribs in its profile, or 16mm high corrugated sheeting for a more traditional look.
Shed Options
Stratco Sheds are available in a wide range of colours. If the side of the storage shed is to be built on a boundary, internal box gutters can be ordered. Optional extras include windows, skylights and single or double personal access doors, insulation and ventilation. Roller doors can be fitted with remote controlled door openers.
Attached Patios
Garaports
Insulated Cooldek® roof panels
Internal box gutters
Remote controlled roller door openers
Single or double personal access doors
Skylights
Wall ventilation louvres
Louvre or sliding windows
Roof and wall insulation
Safety mesh
Engineered For Structural Integrity
Stratco Rural and Industrial Sheds have been independently assessed to meet all relevant Australian Building Standards. This gives you the confidence that a Stratco Shed or Garage will stand the test of time. 15° degree sheds are suitable for use in wind speed areas of W28 (N1), W33 (N2) and W41 (N3). 10° sheds are designed to suit Region A, terrain category 2 and 3, Region B, terrain category 2 and 3 and sub-alpine regions.
Installation
With easy to follow installation instructions and featuring pre-punched and pre-cut framework for a simple construction, a Stratco Shed is the ideal do-it-yourself project. Stratco can also provide a list of qualified installers to complete the job for you.
Shed Maintenance
With a simple wash and wipe using a soft broom, your Stratco Shed will maintain its great looks for even longer. Produced from the highest quality materials, you can expect many years of service from your Stratco Shed if the recommendations in the 'Selection Use and Maintenance Brochure' are followed.