has been added to your cart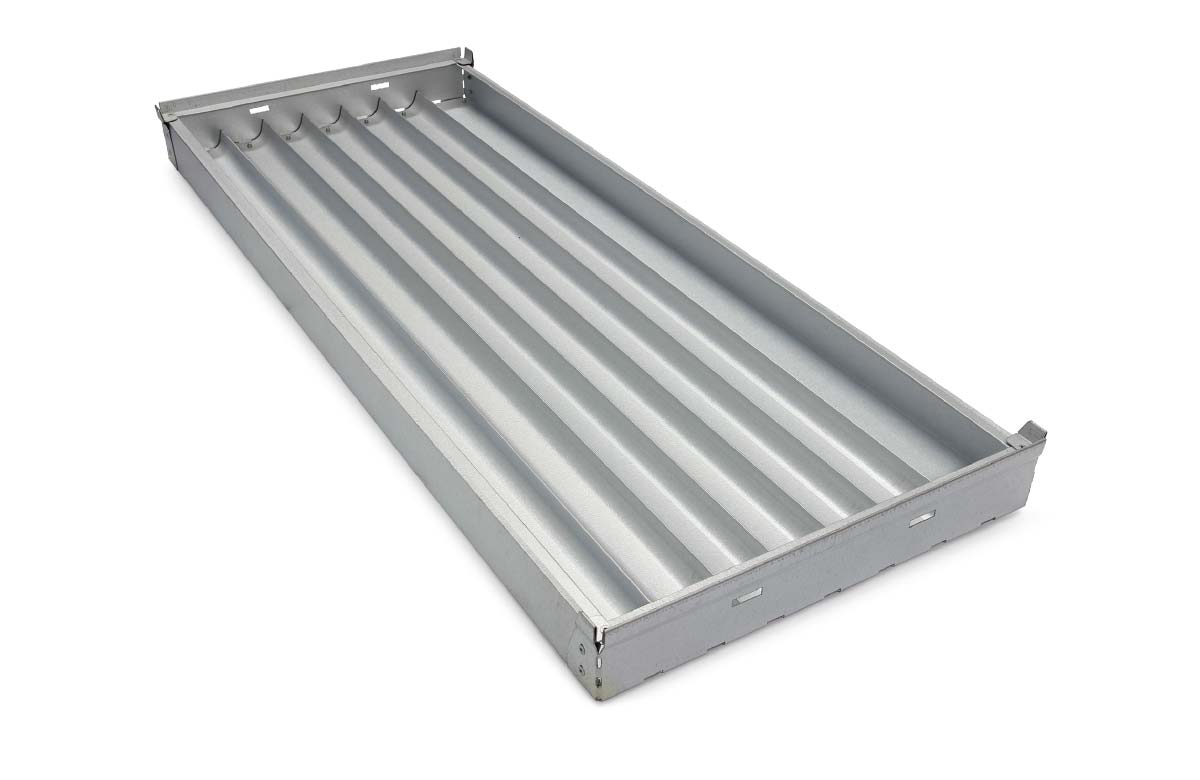 Core Trays
Stratco
SKU: Core-Trays
Available for worldwide delivery. Stratco Core Trays are designed for the mining and exploration industry to store and transport core samples. Plastic and metal Core Trays are available. They are stackable, come in a range of sizes with various colour options and can be custom made to suit your requirements. Call David Muller for a free quote on 1300 165 165.
Plastic and Metal Core Trays
Quality mining core sample trays, in a huge range of sizes and colours, supplied worldwide
Plastic, injection moulded polypropylene core trays, manufactured by Stratco in highly visible white plastic, with the highest level of UV protection. Stackable trays, available in B, N, H and P sizes with 1000mm x 385mm dimensions.
And quality zinc/al metal core trays that are available assembled or unassembled for easy transport. Strong, stackable core trays that are designed for safety with chamfered ends and optional handles. Sizes BQ2, HQ, NQ2 and PQ available.
International Delivery
Whether you're looking for Core Trays in Africa, South America, Asia or anywhere else in the world, we can supply a core tray solution to meet your needs. Request a free quote below or call us on +61 1300 165 165 to discuss our international core tray solutions with David Muller.
Stratco has the flexibility to manufacture core trays in a range of different colours (subject to quantity), including black trays, which are preferred by State Government Drill Core Reference Libraries, when using the HyLogger Spectral Scanner. Stratco's core trays are manufactured using virgin grade plastics, which means there are less impurities within the actual core tray itself. This improves the accuracy of the HyLogger core reading.
Brochures & Installation Guides






Plastic Core Trays
Invest In Quality
Stratco manufacture the plastic Orebox Core Tray from injection moulded polypropylene to ensure it is corrosion proof and cannot cross contaminate the stored ore, even those ores that are highly acidic or highly alkaline, or in high levels of humidity. The Orebox Core Tray is manufactured from white plastic so it is visible underground and at night. Virgin plastics are used for the highest possible level of UV protection.
Versatile
The Orebox is available in B, N, H and P sizes, all of which come in standard dimensions of 1000mm x 385mm for efficient packing in standard shipping containers. The full height flute dividers accommodate all core sizes.
The Orebox Core Tray is designed to be stored in stacks on pallets or similar hard stand areas. Each tray is equipped with interlocking lugs at each corner that mate with the tray above, ensuring stable stacking. The stacks of trays are readily strapped for transport.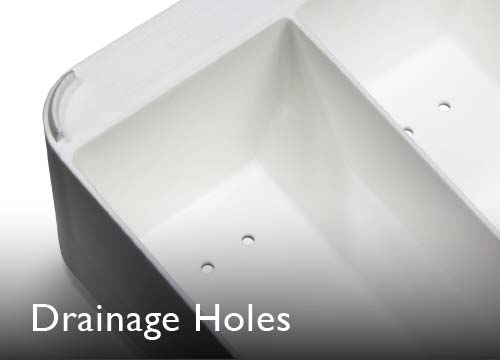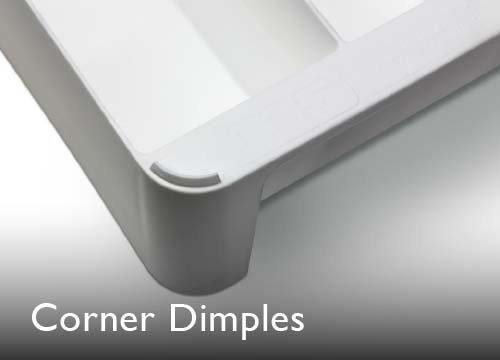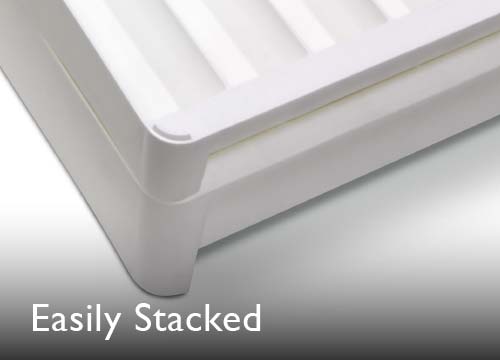 Core Tray Lids
Stratco Core Tray lids are designed to fit snuggly. This prevents the core samples from being contaminated and keeps them safe and dry. Stratco Core Tray lids are made from long lasting zinc/al, with return folded edges for increased strength and to reduce cut injuries.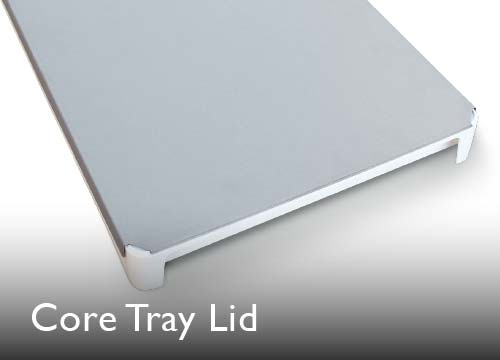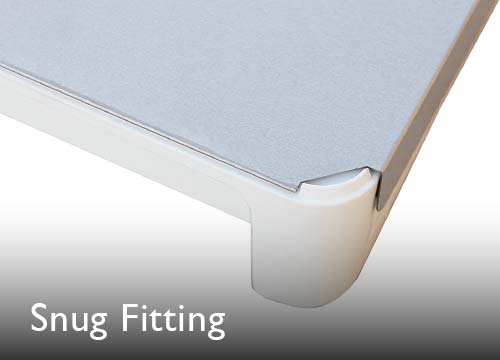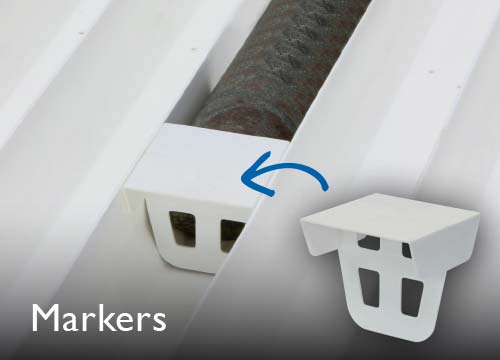 Core Tray Markers
Core Tray Markers are available for NQ, HQ and PQ Orebox sizes. They fit snugly into the tray and do not reduce the space available for core storage. The flat top provides a broad area for writing.
Superior Design
Made from injection moulded, UV stabilised polypropylene plastic
Totally corrosion proof.
No corrosion or cross-contamination of stored ore.
No magnetic interference with core evaluation.
Excellent longevity and durability.
Increased safety; no cuts or handling burns.
Recyclable.
Made from virgin white plastic
Clearly visible at night and underground.
Easy to write on.
Virgin plastics consistently deliver the highest degree of UV protection.
One-piece moulding with no pop rivets or welds
Increased strength and reduced failure rate.
Reduced wastage.
Increased safety.
The Orebox design Features
Built-in handles for easy handling and increased safety.
Rounded corners for safety and looks.
Corner dimples for easy stacking and transportation.
Computer modelled for mechanical strength.
Core tray lids
Designed to allow Orebox stacking.
Snug fit lid prevents contaminate ingress and keeps vermin and insects out.
Made from long lasting zinc/al.
Keeps cores safe and dry.
Return folded edges add strength and reduce cut injuries.
Dimensions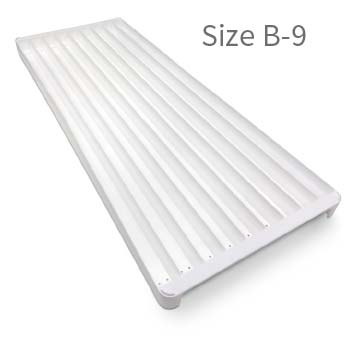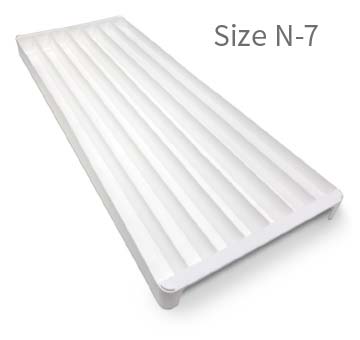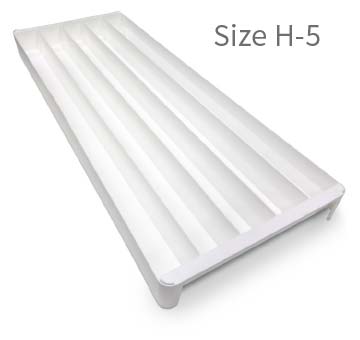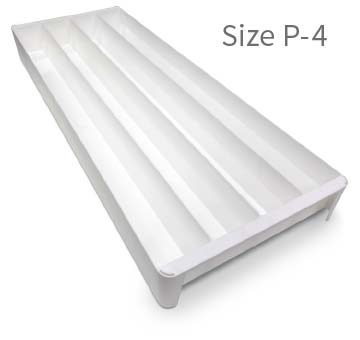 Orebox Dimensions
Tray Size
Length
Width
Flutes
Flute Height
Individual Core Length
Total Core Length
B-9 (BQ)
1000mm
385mm
9
41.30mm
950mm
8.57m
N-7 (NQ)
1000mm
385mm
7
53.50mm
950mm
6.66m
H-5 (HQ)
1000mm
385mm
5
69.30mm
950mm
4.76m
P-4 (PQ)
1000mm
385mm
4
92.50mm
950mm
3.81m
Orebox Packaging
Tray Size
Pallet Size
Pallet Weight
Trays Per Pallet
B-9 (BQ)
1.0m x 1.16m x 1.15m
155kg
75
N-7 (NQ)
1.0m x 1.16m x 1.13m
120kg
57
H-5 (HQ)
1.0m x 1.16m x 1.13m
95kg
45
P-4 (PQ)
1.0m x 1.16m x 1.12m
80kg
33
Metal Core Trays
Quality Sample Trays
Manufactured from high quality zinc/al, Stratco Metal Core Trays are designed for a long useable life. Stratco Metal Core Trays come in BQ2, HQ, NQ2 and PQ sizes.
Stratco Metal Core Trays feature:
Available assembled or unassembled for easy transport.
Safety edges to prevent cut injuries.
Drainage slots to allow for external drainage to prevent cross-contamination of core samples.
Strong and attractive chamfered ends.
All trays can hold one full metre of core per flute.
Detachable handles for safe and easy handling.
Optional lugs allow safe and easy stacking for storage and transportation.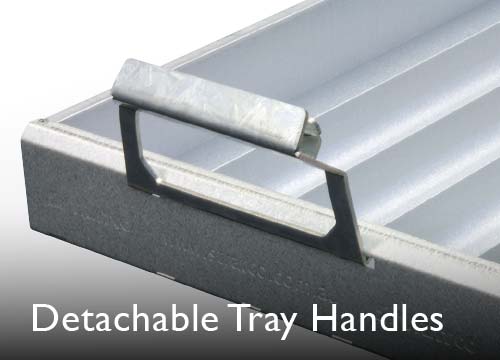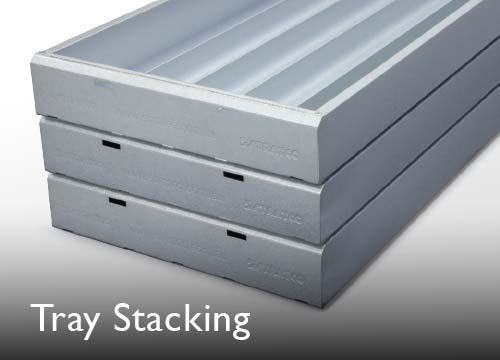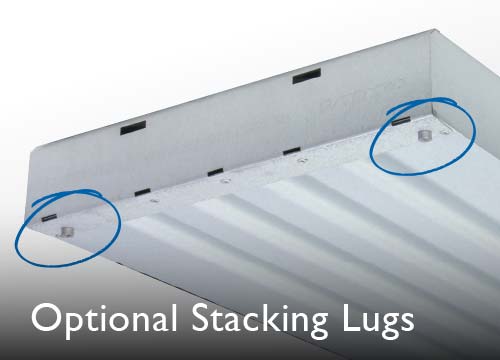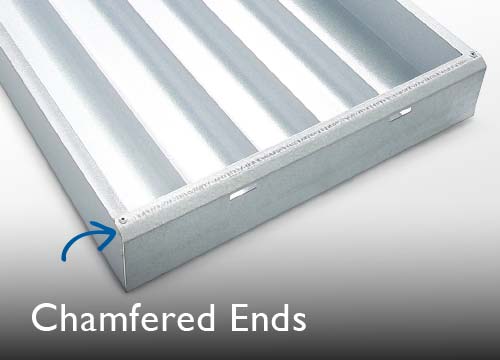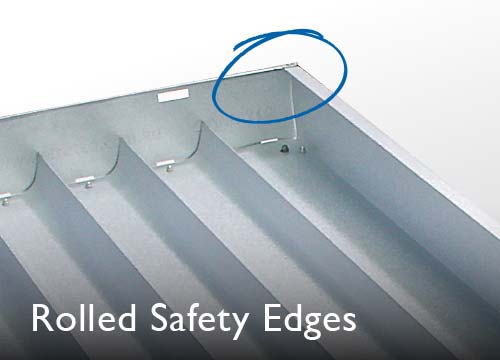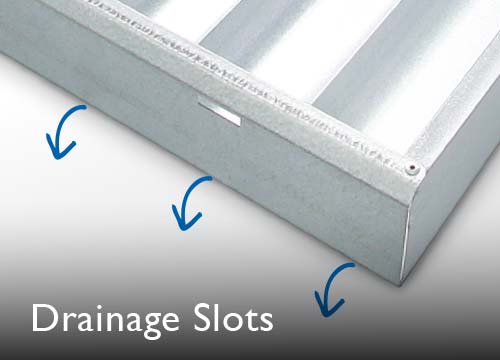 Assembled Core Tray Dimensions
Dimensions
Tray Size
Length
Width
Flutes
Trays Per Pallet
BQ2
1038mm
372mm
8
75
NQ2
1038mm
343mm
6
60
NQ2
1000mm
400mm
6
52
HQ
1038mm
372mm
5
48
PQ
1038mm
383mm
4
36
Unassembled Core Trays
Stratco is able to supply our steel Core Trays either fully assembled or in broken down form for assembly on-site. Shipping unassembled trays delivers significant freight cost savings with the ability to fit almost double the number of units into a container. It also means that the local community can participate gainfully in your exploration project by assembling the core trays on-site. This can be particularly important in gaining community support for projects in developing economies.
Stratco's unassembled Core Trays have all the features of the assembled units and we supply everything required, including tray bodies, stop-ends, rivets, optional stacking lugs, assembly instructions and rivet guns if requested. All necessary rivet holes in our tray bodies are predrilled to simplify the assembly.
Unassembled Core Trays are packed in cartons to ensure they arrive on-site undamaged and ready for immediate assembly and use. The following table outlines the packing quantities.
Packing Quantities
Tray Size
Trays Per Carton
Cartons per 20' Container
Cartons per 40' HC Container
NQ2
12
150 (1,800 trays)
396 (4,752 trays)
HQ
10
150 (1,500 trays)
396 (3,960 trays)
PQ
8
150 (1,200 trays)
396 (3,168 trays)
Plastic Orebox Dimensions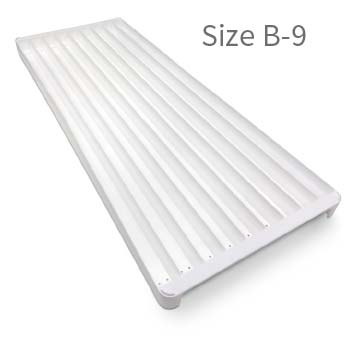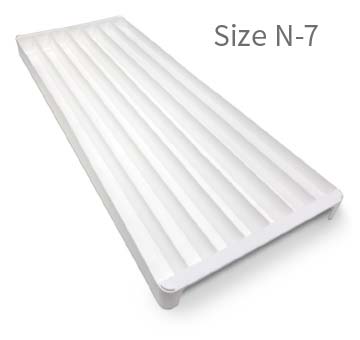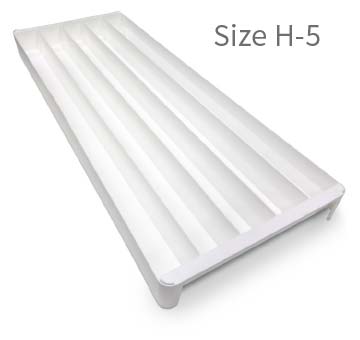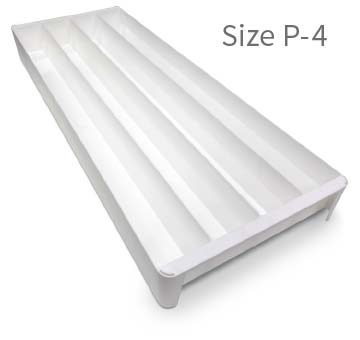 Orebox Dimensions
Tray Size
Length
Width
Flutes
Flute Height
Individual Core Length
Total Core Length
B-9 (BQ)
1000mm
385mm
9
41.30mm
950mm
8.57m
N-7 (NQ)
1000mm
385mm
7
53.50mm
950mm
6.66m
H-5 (HQ)
1000mm
385mm
5
69.30mm
950mm
4.76m
P-4 (PQ)
1000mm
385mm
4
92.50mm
950mm
3.81m
Orebox Packaging
Tray Size
Pallet Size
Pallet Weight
Trays Per Pallet
B-9 (BQ)
1.0m x 1.16m x 1.15m
155kg
75
N-7 (NQ)
1.0m x 1.16m x 1.13m
120kg
57
H-5 (HQ)
1.0m x 1.16m x 1.13m
95kg
45
P-4 (PQ)
1.0m x 1.16m x 1.12m
80kg
33
Metal Core Tray Dimensions
Assembled Dimensions
Tray Size
Length
Width
Flutes
Trays Per Pallet
BQ2
1038mm
372mm
8
75
NQ2
1038mm
343mm
6
60
NQ2
1000mm
400mm
6
52
HQ
1038mm
372mm
5
48
PQ
1038mm
383mm
4
36
Unassembled Packing Quantities
Tray Size
Trays Per Carton
Cartons per 20' Container
Cartons per 40' HC Container
NQ2
12
150 (1,800 trays)
396 (4,752 trays)
HQ
10
150 (1,500 trays)
396 (3,960 trays)
PQ
8
150 (1,200 trays)
396 (3,168 trays)