has been added to your cart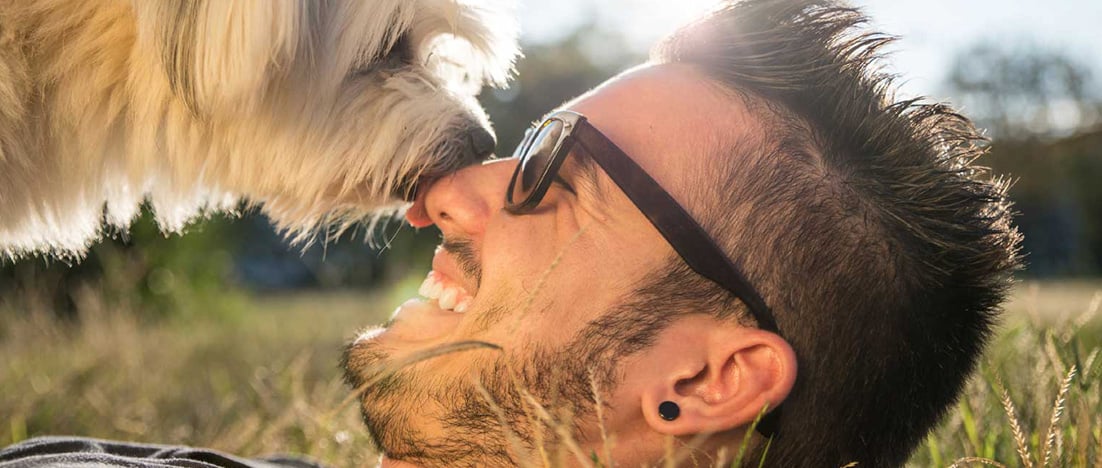 3 ways to prepare your yard for a dog
Posted on: November 26, 2015
Before adopting a dog, there are certain property requirements. Here are some simple ways to prepare your household for a canine addition.
Are you considering a family pet?
Dogs have always been embraced by Australians for their companionship, loyalty and family-friendly nature. While there are many advantages to owning a dog, it is not a decision that should be taken lightly.
Rather, there are specific considerations that must be taken into account, particularly around your property. However, the right storage solutions and quality fencing can help simplify these requirements.
Half of Australians own a dog
Australians truly embody the idea that dogs are man's - or woman's - best friend. According to data collected by Roy Morgan Research earlier this year, more of us now live in homes with either a dog or a cat than with a child.
The research indicated that half of Australians (50 per cent) live in a household with a dog or a cat, compared to 35 per cent of homes with a child under 16 years old.
Roy Morgan Research Industry Communications Director Norman Morris notes the responsibility and cost that comes with owning a pet, particularly a dog.
"Ownership of cats and dogs has remained relatively stable in Australia over the last five years, with dogs the perennial favourite. Although the affection and companionship they give us is priceless, our pets do come at a cost," warns Mr Morris.
Pet-proofing your home
There are specific property requirements that potential owners should meet before bringing a dog home.
The Australian Royal Society for the Prevention of Cruelty to Animals (RSPCA), states that adopting a pet should never be an impulsive decision. In terms of property, there are specific property requirements that potential owners must ensure before bringing a dog home.
Before adopting a pet, the size of your property is a key factor, especially for larger dog breeds. If you have minimal yard space, it would be best to adopt a small to medium-sized dog. For those with larger outdoor areas, a larger breed would do well, such as a golden retriever.
Not only do you need adequate space, but your property must be secure. An untrained puppy needs to in an enclosed area and some breeds are more likely to escape even as the grow, such as beagles.
Nevertheless, there are many benefits to owning a dog. They provide companionship and can even bolster your home security. While there are a lot of consideration before bringing a dog home, transforming your property does not have to be a major task.
Here are three ways to prepare your property for a new member:
Storage
Dogs come with a range of needs, so finding somewhere to store their supplies can be difficult. A storage shed can keep leashes, pet toys, food and treats outside of the home and ensure everything remains well-organised.
Rather than contribute to clutter, utilising garden sheds as effective storage solutions can keep your household in order.
Dog kennel
Ensuring your backyard is suitable for your dog also minimises the amount of time your pet will spend inside. This makes cleaning much easier for you and ensures your pet is getting the fresh air and exercise it needs.
However, a dog still requires shelter and a space to rest. A quality dog kennel to match the size of your dog is a staple for any owner and can be easily placed in your backyard.
Fencing
As mentioned earlier, an enclosed outdoor space is imperative before adopting a dog. Organisations such as the RSPCA are likely to inspect your property to ensure there is adequate fencing when you choose to adopt. There are many benefits to installing fencing, and the modern range available ensures style remains a top priority.
Aluminium fencing can lift a front yard while still fulfilling it's functional purpose of securing your household for a dog. For something extra, why not install a sliding automatic driveway gate? A motorised remote gate opener makes getting in and out much easier for you.
Securing your property for a dog can be undertaken in a simple manner, with the help from your local Stratco. For questions on storage shed or fencing options, contact the team who are happy to help.