has been added to your cart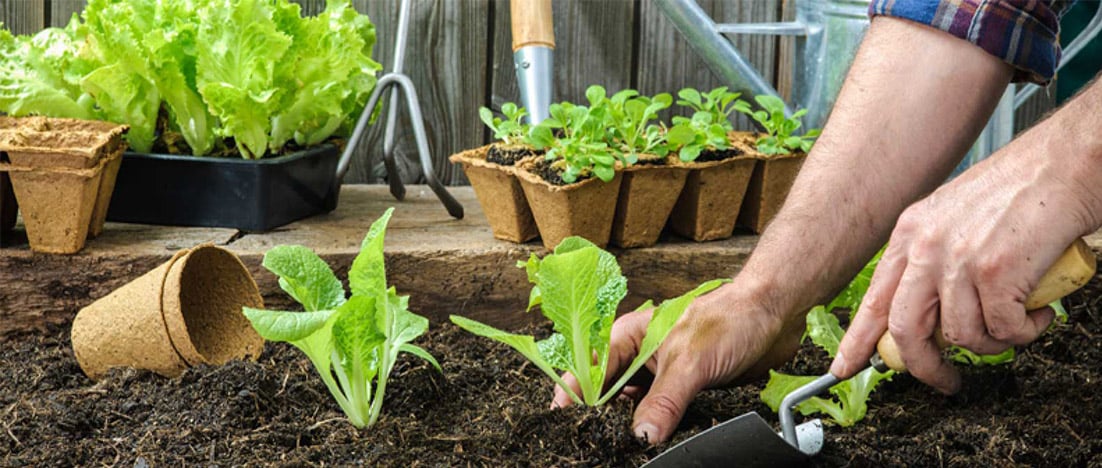 Are your vegetable garden attempts unsuccessful?
Posted on: November 12, 2015
If you are concerned about your family's fruit and vegetable intake, why not make your own garden? Here are some tips to ensure it lasts.
Spring brings the perfect gardening weather and there are a few staples that every home should have. A vegetable planter box is one such feature, be it small or large, and can be more than just a decorative addition to any backyard.
The functional nature of a vegetable planter box can result in a healthier diet for both you and your family. With National Nutrition Week just around the corner, there's no better time to start.
As always, putting the extra effort in to truly personalise it can create a unique feature of your home. The Victorian government also recommends involving children in the growing process to encourage them to eat healthier.
Encouraging more fruit and vegetable intake
As mentioned above, October 11 - 17 is National Nutrition Week, which is aimed at encouraging Australians to eat more fruit and vegetables. According to the Heart Foundation, only 5.5 per cent of Australian adults had the recommended intake of fruit and vegetables in 2011/12.
One way to get involved in this initiative is by making yourself a spring vegetable garden, a planter box is by far the most suitable structure and is easy to create yourself.
How to make a planter box
Before you start, you will need to get together the planks of wood to make the physical structure. These can range from some wood you have lying around to store-bought planks.
Once you have your material, all you require is the right tools like a hammer, nails and possibly a hand saw.
The advantages of creating your own planter box is that you can control the design. While store-bought planter boxes are a lot easier to set up,they do not allow you to control the material and look as easily. This could involve attaching the vegetable garden to your window sill or aligning the material with existing features in your backyard.
Of course, a raised planter box is easily bought if you do not have the time to make one. These are perfect for a vegetable garden and can be easily moved to where ever you would like to place it.
What should you plant?
There are a wide variety of fruit and vegetables that are relatively simple to grow from seed.
Strawberries are a great addition and your kids won't need convincing to eat them.
Tomatoes are another easy plant to grow and are perfect project for children.
Lettuce is a staple, for good reason. Perfect for burgers and salads, and for your garden.
Spring onions are simple to grow and go wonderfully with most dishes.
Don't forget
While many Australians love to grow their own vegetables, establishing a garden that is healthy can be difficult. Here are a few pointers that can help:
Fertiliser is an essential component to any healthy garden and when growing vegetables, it is important the soil has the right balance of nutrients.
Keeping pests away can be difficult and no one wants to lose their hard earned labour to sparrows or mice. An easy way to protect strawberries in particular is the use of bird nets that cover the plants, shielding them from hungry animals.
Plant mats can prevent the spread of disease and ensure the soil remains healthy. If you are unsure about a particular vegetable, use a plant bag to secure the well being of the surrounding vegetables.
Of course, all plants require care, even if it's minimal. Remember to water and weed when need be so you can enjoy your vegetable garden for longer.
All that's left to do is enjoy fresh fruit and vegetables from now through to summer. Remember to drop by your local Stratco for any tools you may need to spruce up your garden or advice on a DIY project.