has been added to your cart

Stratco takes great pride in its ability to work with a variety of organisations to achieve their vision. In 2019 Café Connect at Golden Grove Lutheran Church was completed. The Café includes an inside area with a library, an outdoor deck and a playground. The client required an accessible outdoor area for anyone to enjoy, as well as a safe space for children to play. Café Connect is co-located with a church and school, so meeting the requirements of both organisations and ensuring the space was accessible for anyone were important considerations.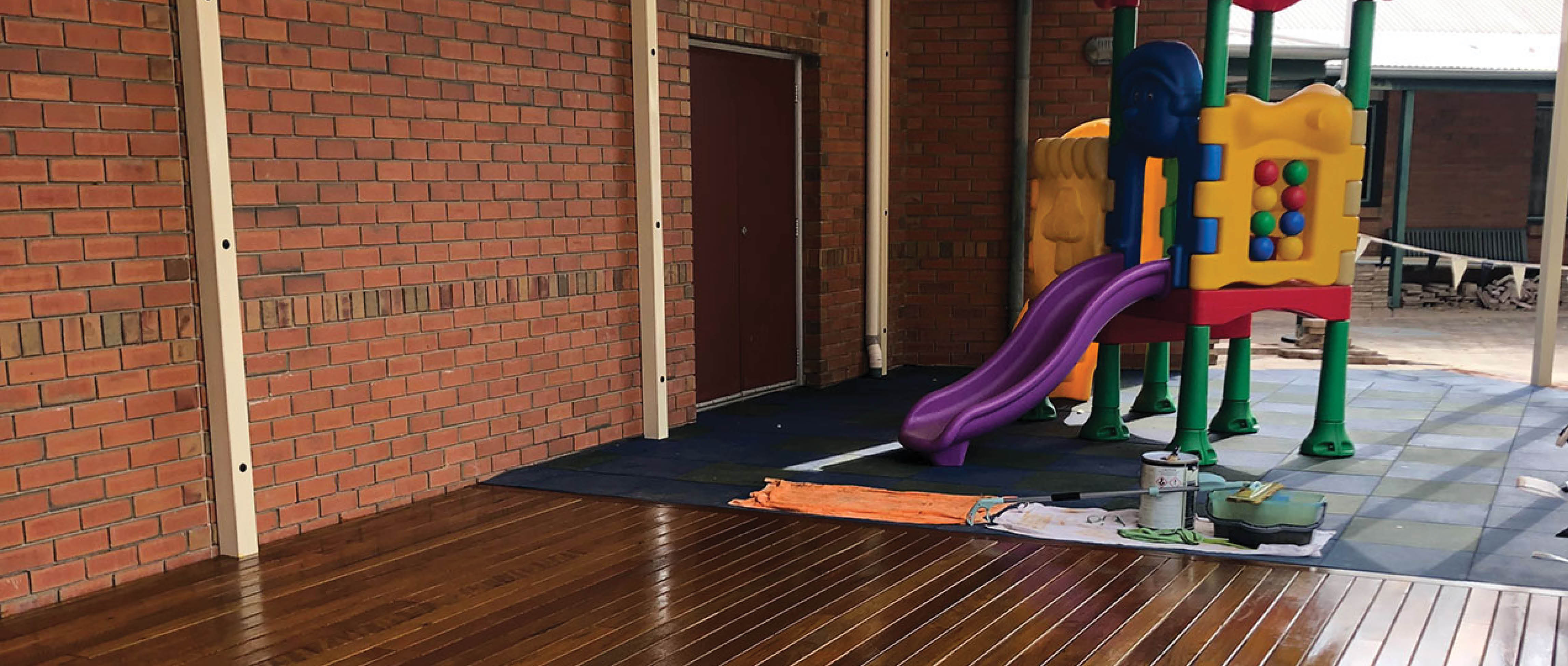 To meet the requirements of the school and church, the verandah roof had to be unusually high, requiring precision engineering. Stratco worked with the client to ensure that everything was just as they wanted it while ensuring the structure was safe. The verandah for this project was built using 50mm Cooldek Roofing. Available in a Classic or Corrugated profile, Cooldek Roofing comes in a range of colours and finishes to best suit any pre-existing structures. Boasting a flat underside and an in-built polystyrene core, the number of products required to complete this verandah is cleverly reduced to one. Cooldek is available in a range of thicknesses to match the amount of insulation required. The Café required LED lights to be built into the verandah and this was easily achieved as the Cooldek Roofing has a rebate built within it for the concealment of wiring. Cooldek Roofing has the ability to span 7.2 metres before requiring support beams. This characteristic means that it is perfect for areas like these which have minimal space. All Type Roofing, an Authorised Stratco Outback Dealer, did a fantastic job installing the verandah for the client.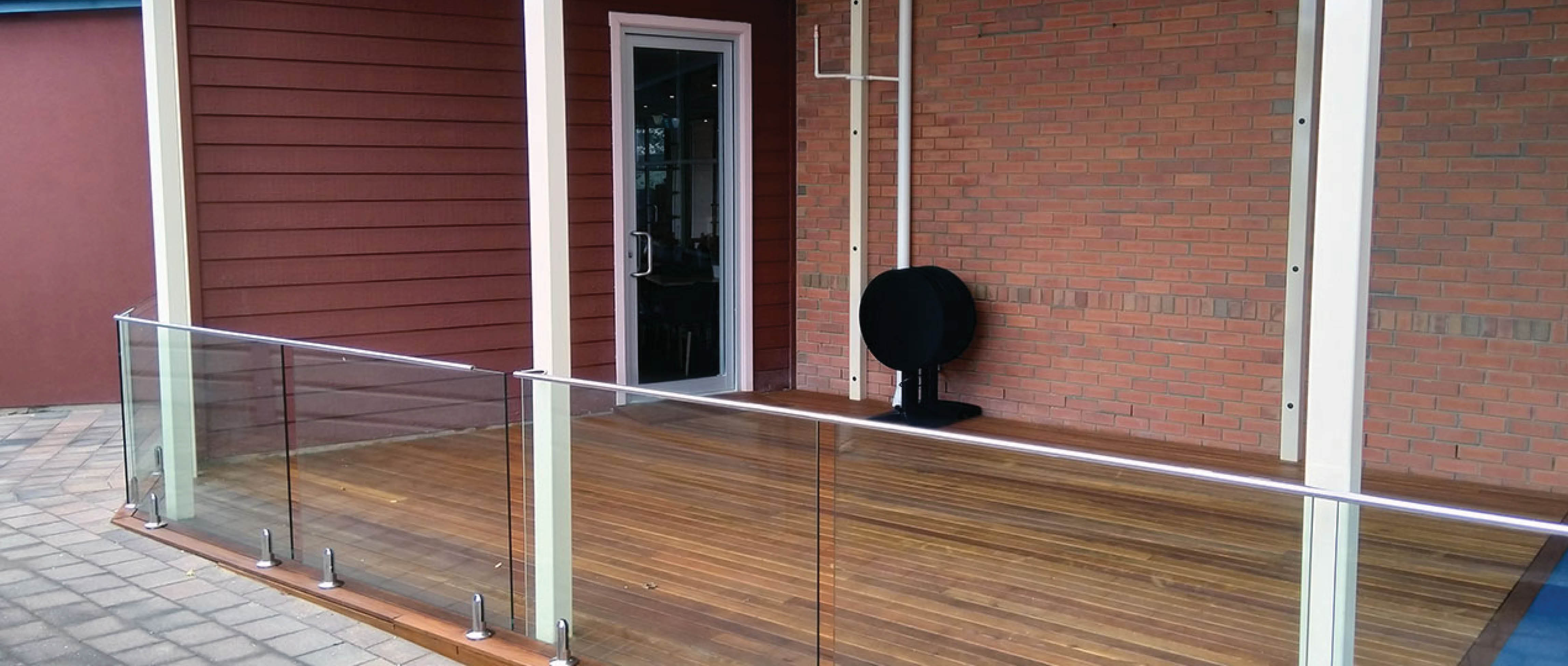 Spotted Gum Decking was used to ground the area. The hardwood decking is attractive and weather resistant. If maintained regularly, this durable deck can last forever. Although Soft-Fall was used for a portion of the area, the Spotted Gum framed the entire space, bringing it all together. Our Frameless Glass Fencing Panels were used around the outer perimeter of the area. Made from Grade 'A' toughened safety glass, these panels are perfect for these types of projects. All panels have 2mm radius safety corners and comply with Australian Standards. The Café chose these panels to provide a physical barrier, which keeps those inside safe, whilst still allowing passers-by to see in, creating an enjoyable atmosphere inside and outside. Rio Spigots were chosen to keep the Glass Panels upright and Nanoround Handrails topped the panels to create a finished look. Over a few days, volunteers from the Church built the deck and the fence. They found all the materials were easily put together to deliver a high-quality final result.
Contact us today for assistance with designing your outdoor space. Our friendly team would be happy to provide advice and a free quote.