has been added to your cart

Have a garden dream? We will bring the HowTo with our range of garden tools. Keep your garden looking immaculate with Stratco's large range of EGO power gardening tools.
Is your lawn mower in urgent need of replacing? Or do you need a leaf blower to blow away those Autumn leaves? No matter your gardening task, Stratco have everything you need to keep your garden looking great. From hedge trimmers to brush cutters to whipper snippers, there is no task that our range can't handle.
EGO
EGO are pioneers and an industry leader in electric gardening tools technology. By steering away from fossil fuels and adopting greener technology, you save on high petrol prices without sacrificing any power. EGO's award-winning cordless systems are a cut above, providing long lasting power with their industry leading 56V ARC Lithium Battery. All products within the EGO range are powered by the same battery which are interchangeable between products. Therefore, all you have to do is switch the battery from your lawn mower to your leaf blower and you're ready to go. No more needing to refuel all the time, EGO's battery systems are the future of gardening with fast charging and less fuss.
Product Range At Stratco
Multi-Tool
The EGO Power+ Multi Tool is a single tool that is extremely adaptable. The Multi Tool is a single power unit that can host a huge range of attachments depending on what you need. Attachments include hedge trimmers, brush cutters, line trimmers and pole saws. This tool is the perfect all-rounder you need for your garden.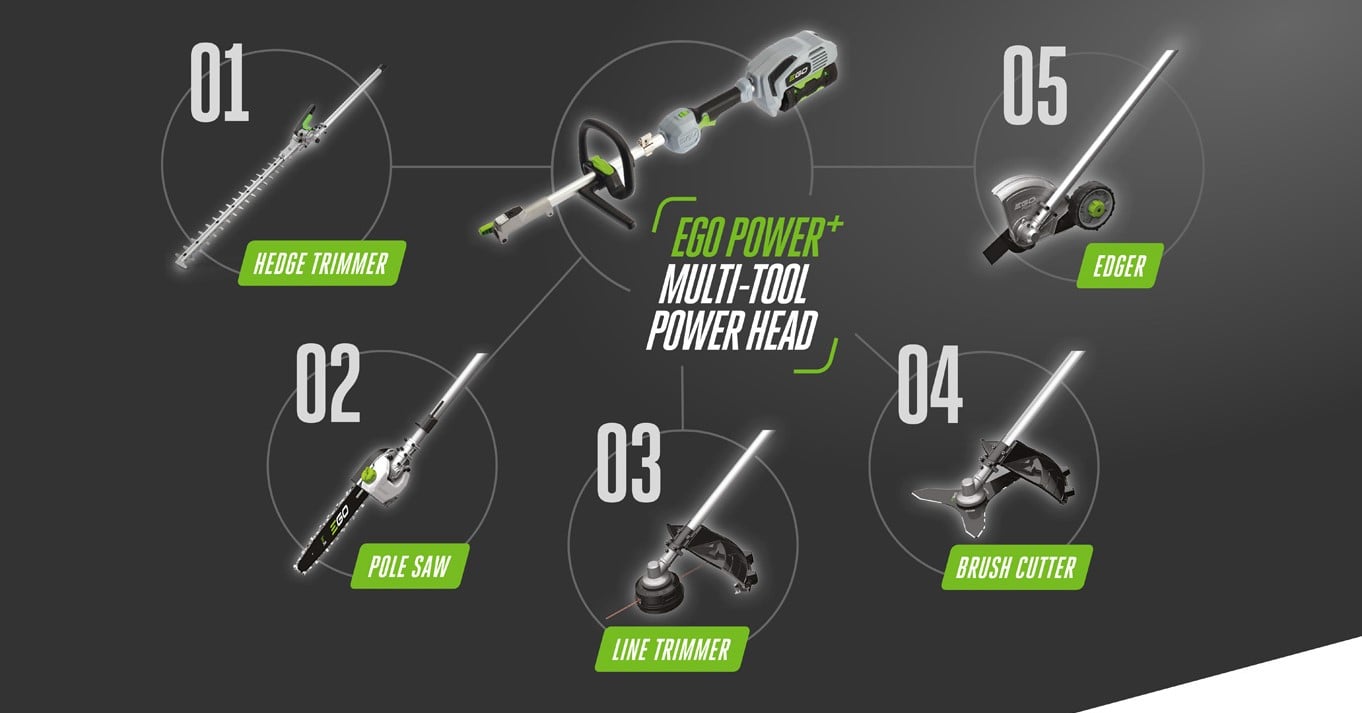 Lawn Mowers
Our stocked range of EGO Lawnmowers are built for optimum efficiency and convenience. Features include a push button start, flat folding for storage, and self-propelling (on selected lines) making it easy to take care of your grass. With high-powered brushless motors and rapid charging across the range, it's easy to see why EGO are the future in mowing.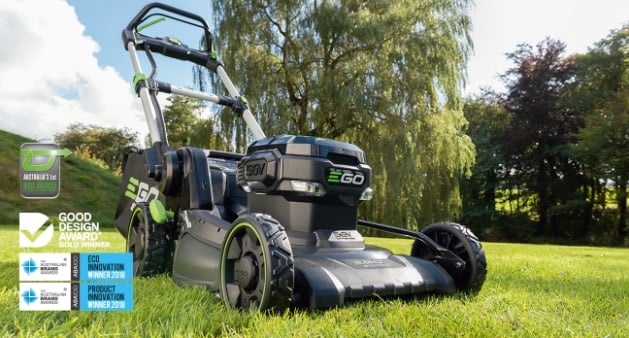 Leaf Blowers
EGO Leaf Blowers are powerful and lightweight, but also oddly quiet. The battery powered blower is far quieter, pushes out more air and is low in vibration compared to a standard petrol leaf blower. Variable speed control and weather resistance ensure that the EGO Leaf Blower is a smart option compared to petrol powered blowers.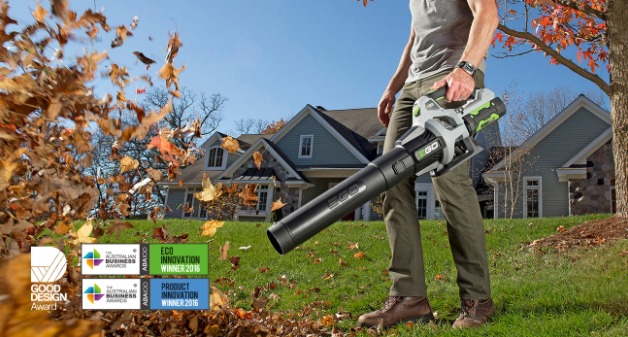 Hedge Trimmers
EGO Hedge Trimmers have hardened steel blades which can easily cut through thick branches creating a clean, precise cut. With a run time of up to 60 minutes, the EGO Hedge Trimmer lasts long enough to ensure that you can trim all of your hedges in one go.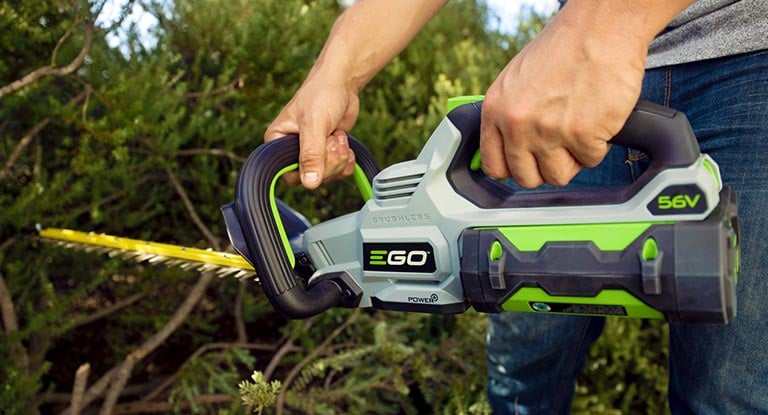 Chainsaws
The EGO Chainsaw range is built for the toughest of jobs. Our stocked range of EGO Chainsaws pack a punch, and with an impressive run time to match, it's easy to see why they are so popular. The safety features on EGO Chainsaws are second to none with an electric chain kickback for added control.

Where to purchase
Stratco's range of EGO products and accessories are available both online and in-store. If you are still unsure about what style you would like to try this winter, get in contact with us or visit your local Stratco store for all the help and assistance you might need.