has been added to your cart

Are you wanting a unique, stylish patio that will stand out and look great? Look no further than the Reverse Fall Cooldek Skillion Patio.
The homeowner was after a modern design that had a "square portal type" effect in Melbourne, Victoria. This non-standard design installed by Innovative Verandahs features 150mm beams, front fascia beam and raiser bracket attachments to achieve the desired look. Innovative Verandahs are a Stratco Authorised Outback Dealer and outdoor living specialists servicing North and West Melbourne.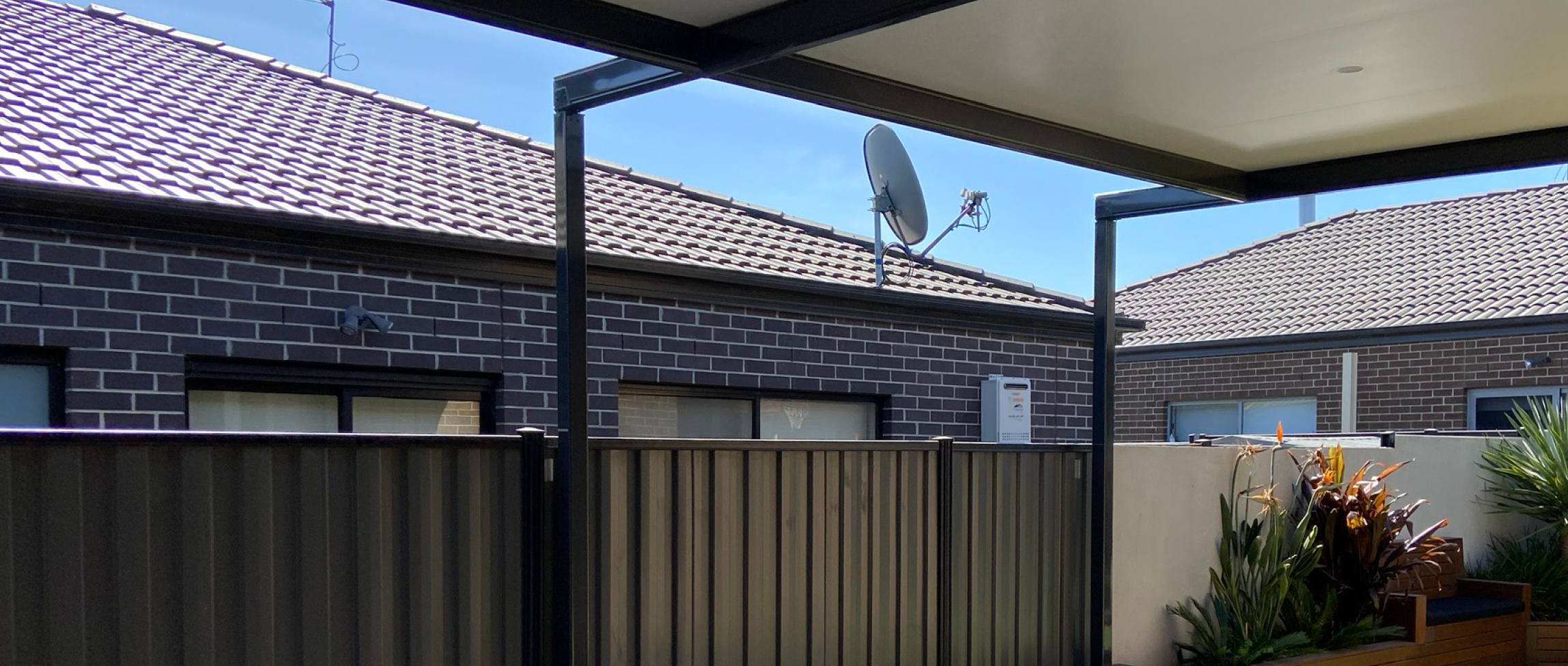 This is an effective design to obtain a large coverage area but still let a large amount of light into the area and house while keeping the columns neat against the boundary and out of the way. The column design allows the Cooldek Patio to sit right up to the boundary line maximising the space as much as possible, providing a wide open space you can enjoy with family and friends.
What is Cooldek?
Cooldek allows you to control the climate with insulated roofing panels that provide a roof, insulation and ceiling-like finish in-one. The insulating properties of Cooldek help to reduce the heat on hot days which significantly improves the comfort levels underneath the Stratco Patio. The insulated panels also reduce noise from heavy rain and will be beneficial in working to keep your home cool, reducing your energy costs and carbon footprint.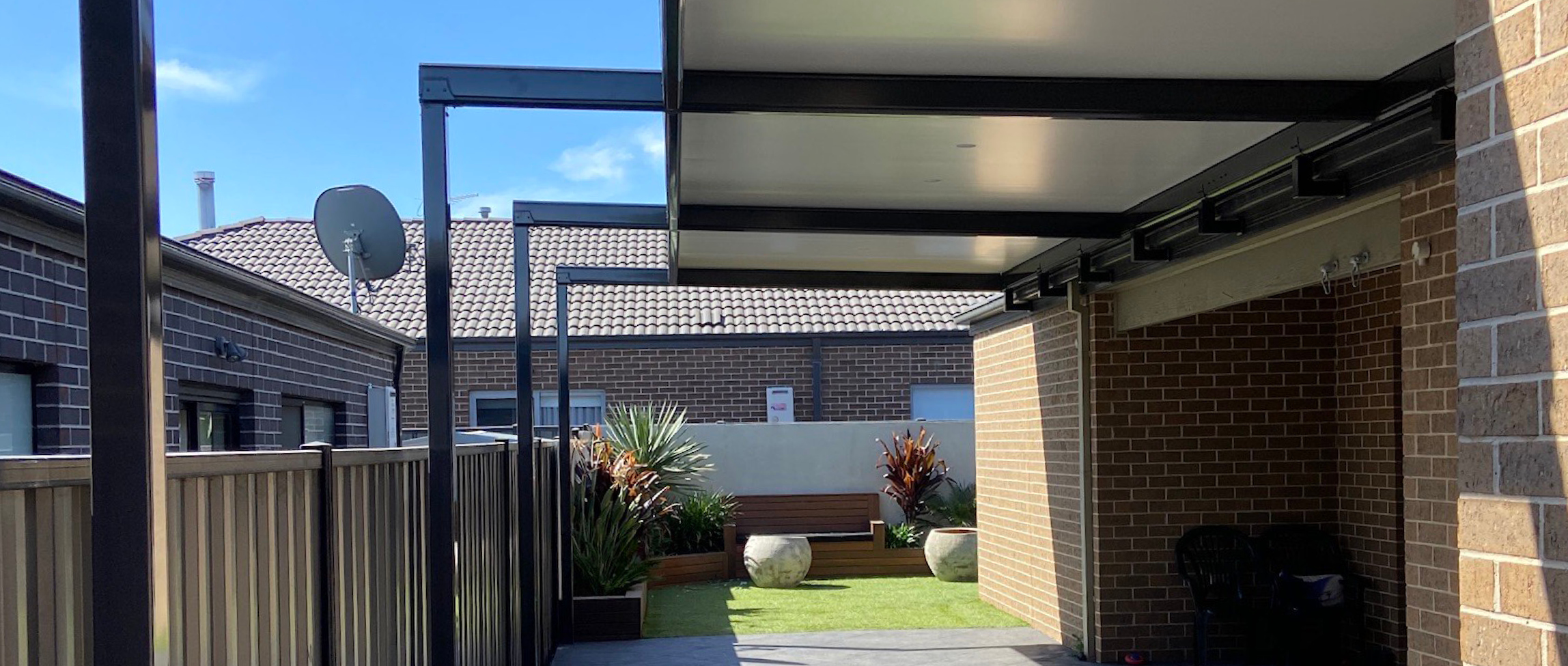 The impressive roofing system can span up to seven metres reducing the number of supporting beams and framework if you are after a cleaner, uncluttered look. It even has inbuilt rebate within to conceal electrical wiring for fans and light fittings. Stratco Cooldek has been designed, engineered and tested to comply with all relevant Australian Standards.
If this isn't enough to convince you to get a Stratco Patio with Cooldek, consider the interest-free payment providers such as HSBC and humm to help you build your outdoor dream area. View our current offers.
Get a free quote for your own Stratco Patio
Our friendly team can custom design a patio to fit your unique space. Add value to your home and extend your outdoor living area by getting a free quote for your own Stratco Patio today.