has been added to your cart

HIA Awards Victorian Apprentice of the Year
Stratco is proudly partnered with the HIA Victorian Apprentice Award offering valuable and reliable support of apprentices in the residential building industry. The awards celebrate the achievements of our future tradespeople along with encouraging continued excellence in the industry.
Fiona Neild, HIA Victoria Regional Executive Director shared her excitement that "young people of this calibre are the future of our industry. Thank you to all the apprentices and their hosts who entered the awards this year."
Various important skills and traits are considered in the judging process to determine the award winners. This includes work ethic, communication skills & personal presentation, ability to follow instructions, trade & industry knowledge, ability to work unsupervised, understanding of work health & safety and relationship with fellow workers, clients and hosts.
HIA and Stratco congratulate all the winners and finalists of the 2020 HIA-Stratco Victorian Apprentice Awards.
The results are as follows:
The 2020 HIA Alec Fuller Victorian Apprentice of the Year - Jack Ahern from Swell Constructions
"Jack impressed all the judges with his passion for the industry and his drive to excel, both as a carpenter and an integral member of his construction team," says Neild.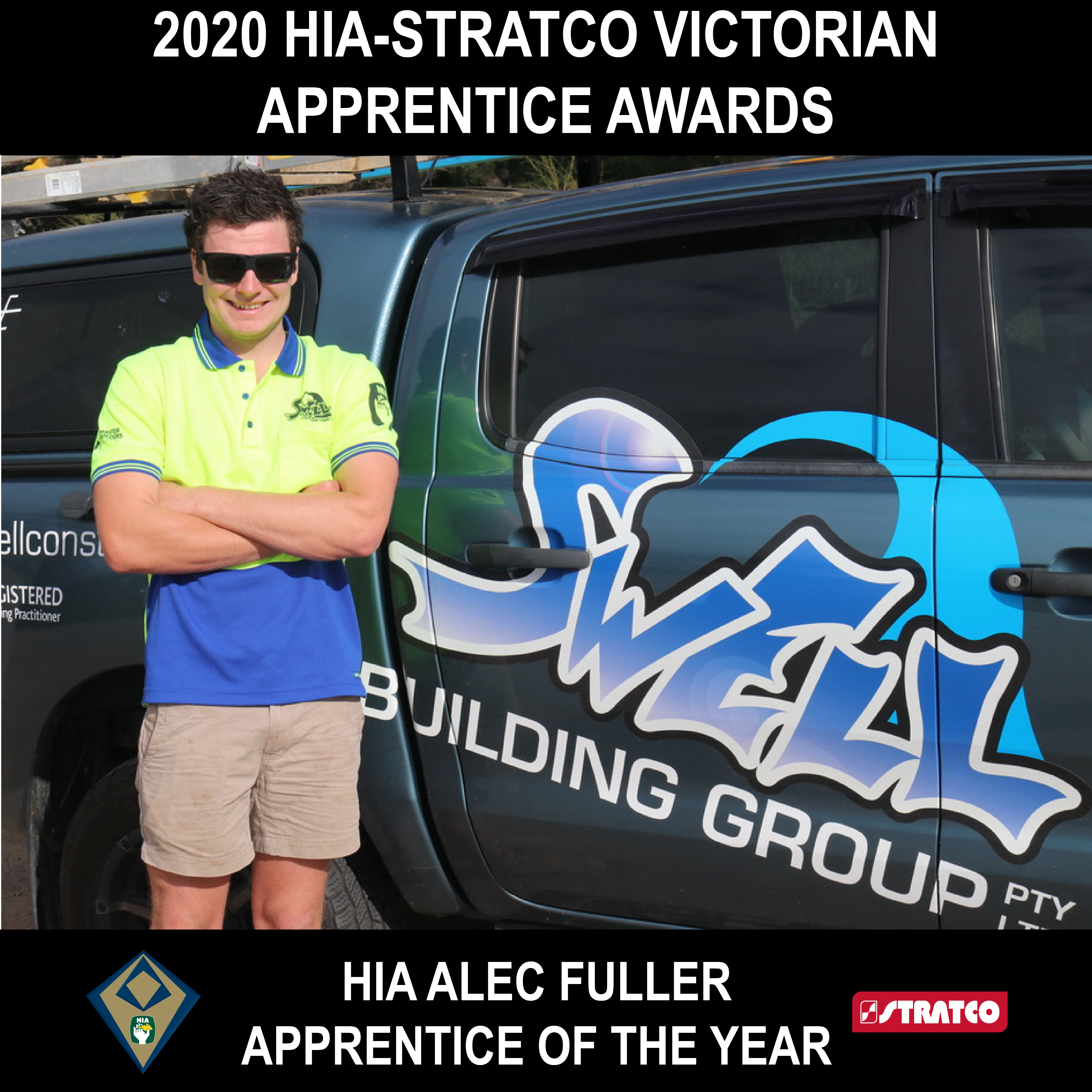 Fourth Year Apprentice - Jack Ahern from Swell Constructions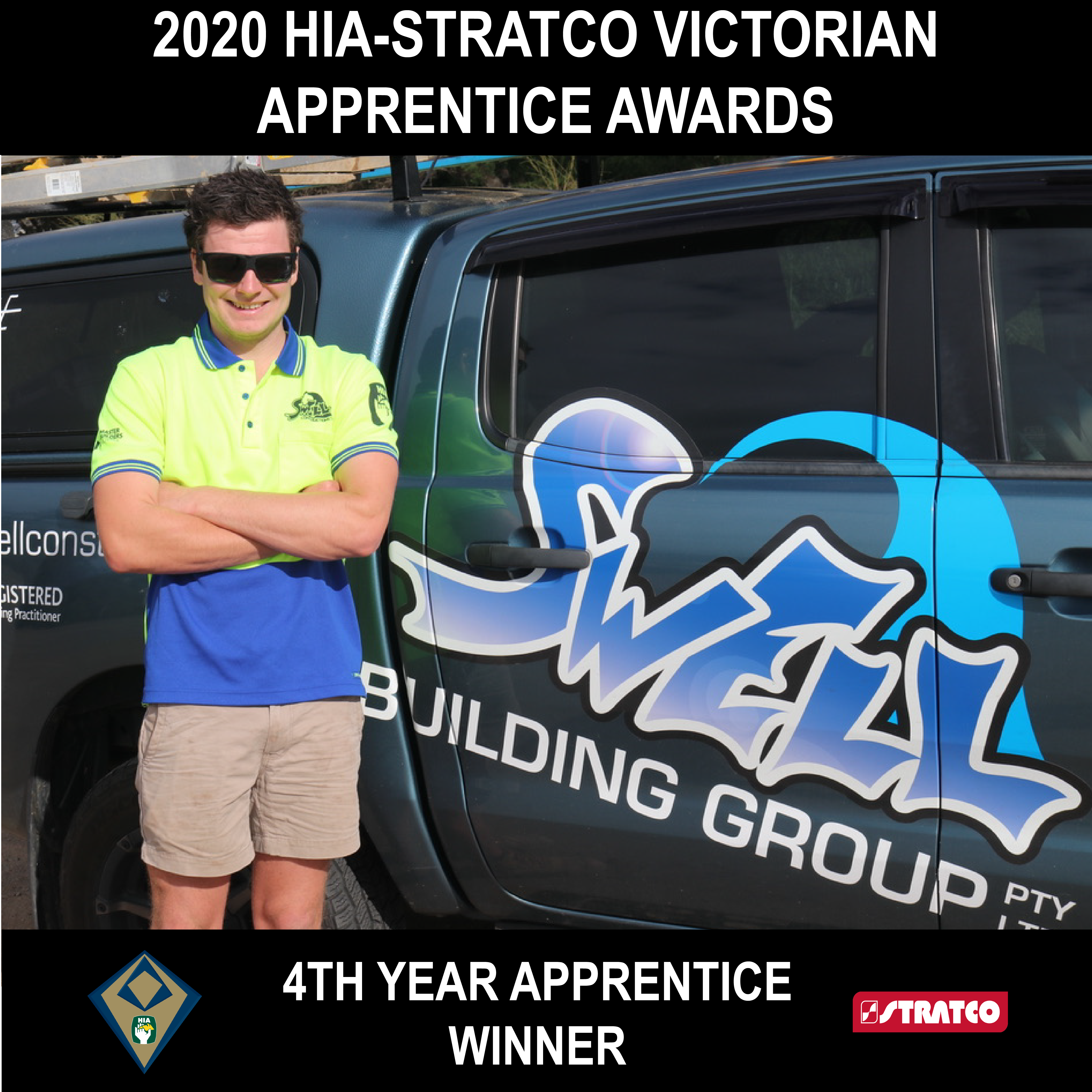 Third Year Apprentice - Brent Maloney from J Moody & Co Builders
Second Year Apprentice - Max Troughton from Coastyle Building Solutions