has been added to your cart
Ambient® Blinds in 5 Easy Steps
Made To Measure Outdoor Cafe Blinds
Stratco Ambient® Blinds are the ultimate screening and privacy option for areas such as pergolas, verandahs and balconies. Offering protection from the sun, cold breeze, rain and insects all year round.
Follow our 5 easy steps to assist you in purchasing your Ambient® Blinds with a Stratco team member or a recommended installer.
1. Choose your style - Windsor & Regent
Windsor is a wire-guided, semi-restrained option that runs on a durable marine-grade stainless steel wire. It provides a simple style that controls the sun glare but allows breezes to flow.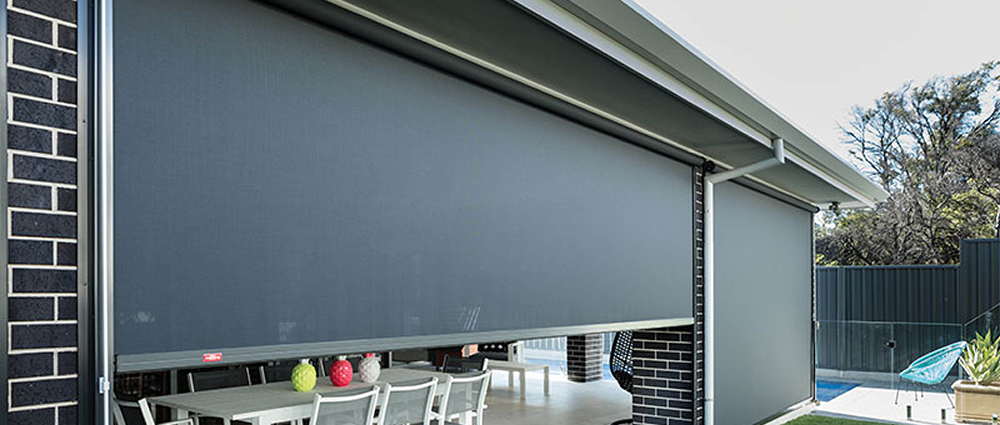 Regent is a fully restrained style that creates the perfect indoor or outdoor entertaining area protecting you from the elements.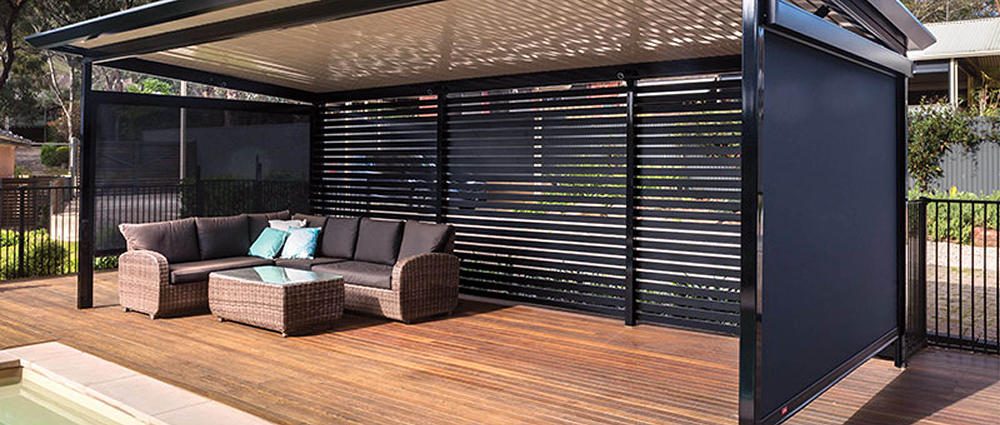 2. Specify your size
Stratco recommends a maximum total area of up to 12m2 for each blind. The maximum width is 5.0 metres, and the maximum drop is 4.0 metres. If the size you are after is outside of these measurements please speak to your local store.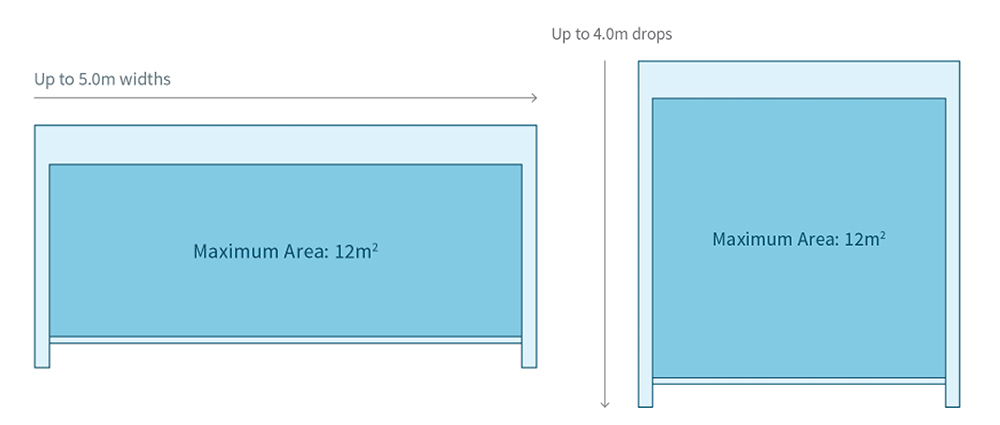 3. Select your fabric & colour
Ambient® Blinds are made with durable fabric to withstand harsh Australian conditions. The PVC coated polyester material is tear-resistant, UV tolerant, and mould and mildew resistant. The higher openness fabrics will offer clearer views, while the smaller openness fabrics will offer great privacy. There are 12 colours to choose from to match or contrast your entertaining area. The darker colours will help reduce glare, whereas the paler colours will reflect heat and reduce heat loading.
4. Choose a fully enclosed OR open style
You have a choice for your Ambient Blinds between a fully enclosed headbox or an open style. The fully enclosed headbox neatly covers the retracted blind completely, whereas the open style means the rolled blind will remain visible. Both options are compatible with all styles, fabrics or drive mechanisms.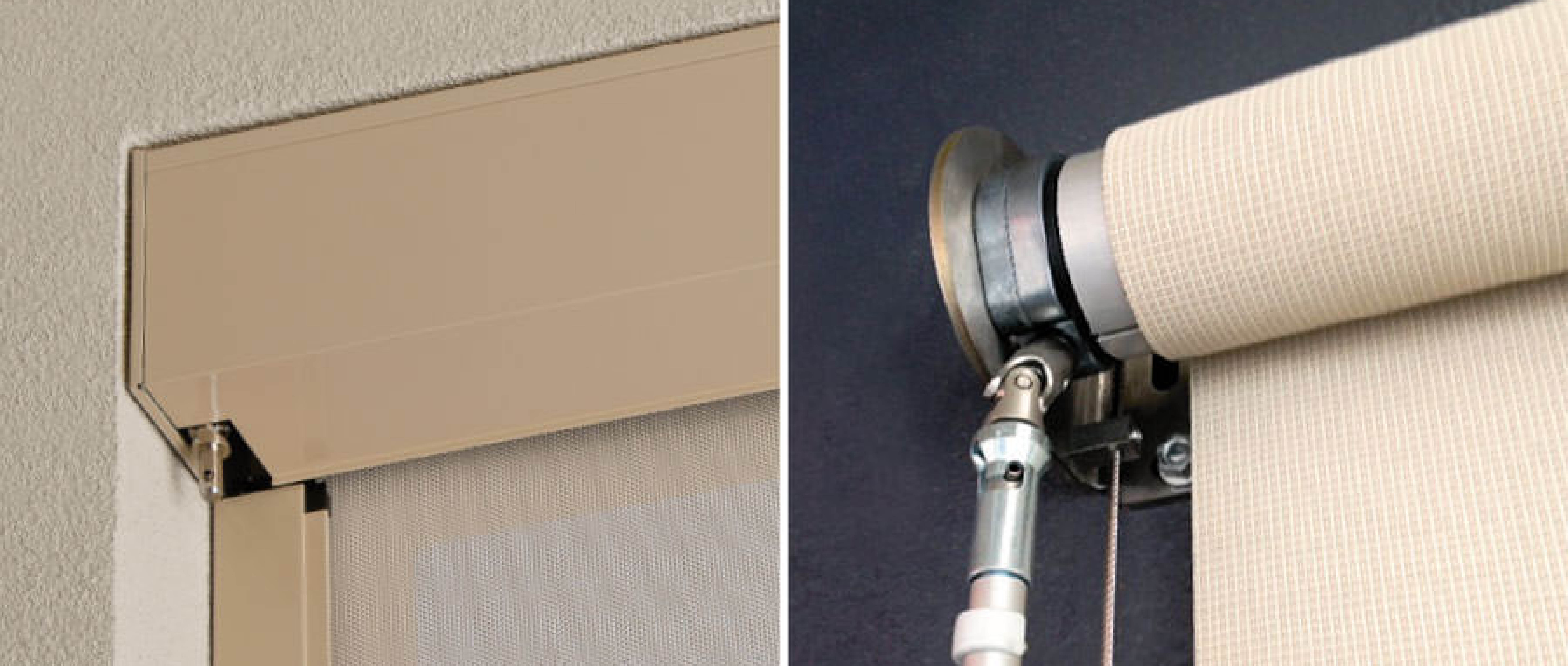 5. Decide on the drive mechanism
Lastly, there are various operation control options to choose from to suit your specific needs.
Motorised - remote-controlled, minimalist design, convenient and efficient.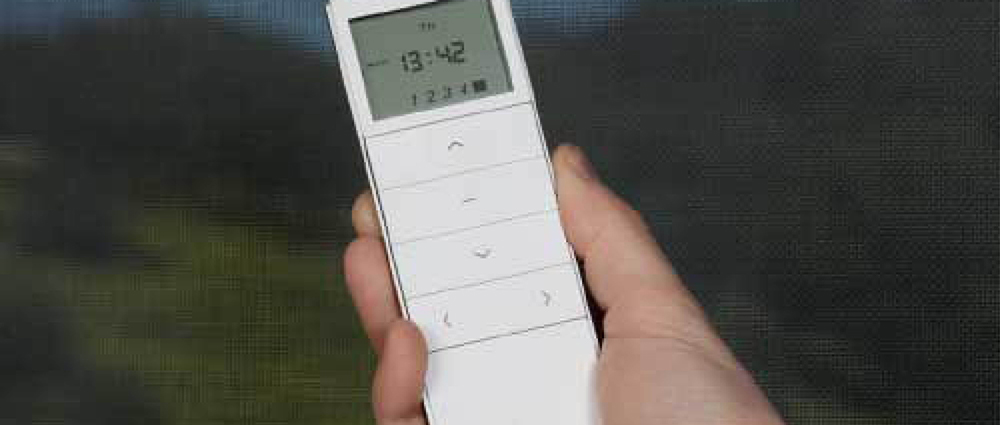 Crank Gear - easy-to-use manual crank operation, sleek design, and removable crank.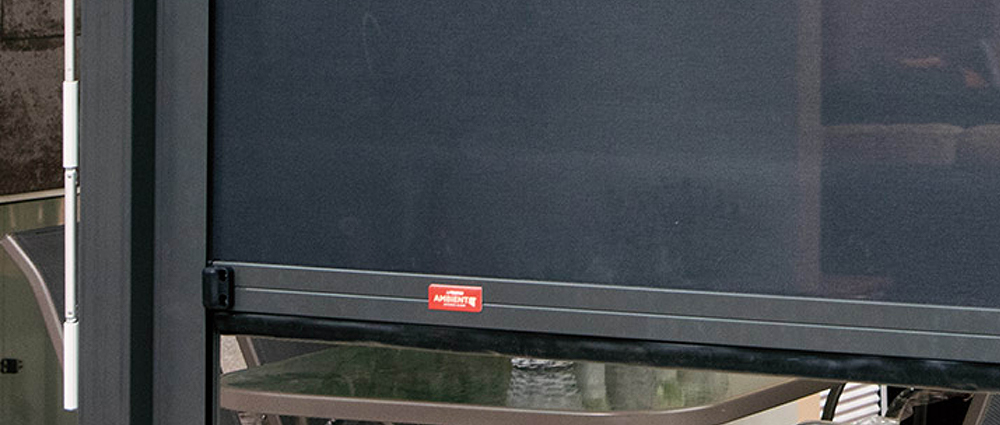 Spring Operation - manual spring-loaded hand operation, simple, no fuss and long-lasting design.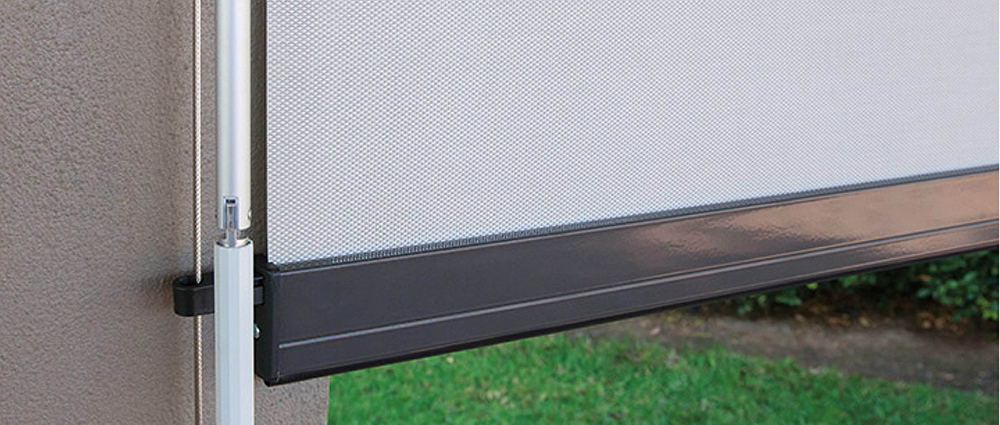 Once you have completed these 5 steps visit your local store or contact us on 1300 165 165 for a quick, no-obligation quote.