has been added to your cart

It is probably a job you have been meaning to do for a while but never got the chance or ran out of time.
NOW

is the time to replace your old steel downpipes with new coloured PVC without having to leave the house. PVC downpipes are sturdy and 50 times more scratch resistant than painted steel. They also require little maintenance and won't rust.

The Stratco coloured PVC downpipe system for patios and housing is co-extruded with an exceptional high gloss exterior grade finish. Downpipes, with accompanying elbows/joiners, provide a superior long-lasting protection and colour to any outdoor area or building.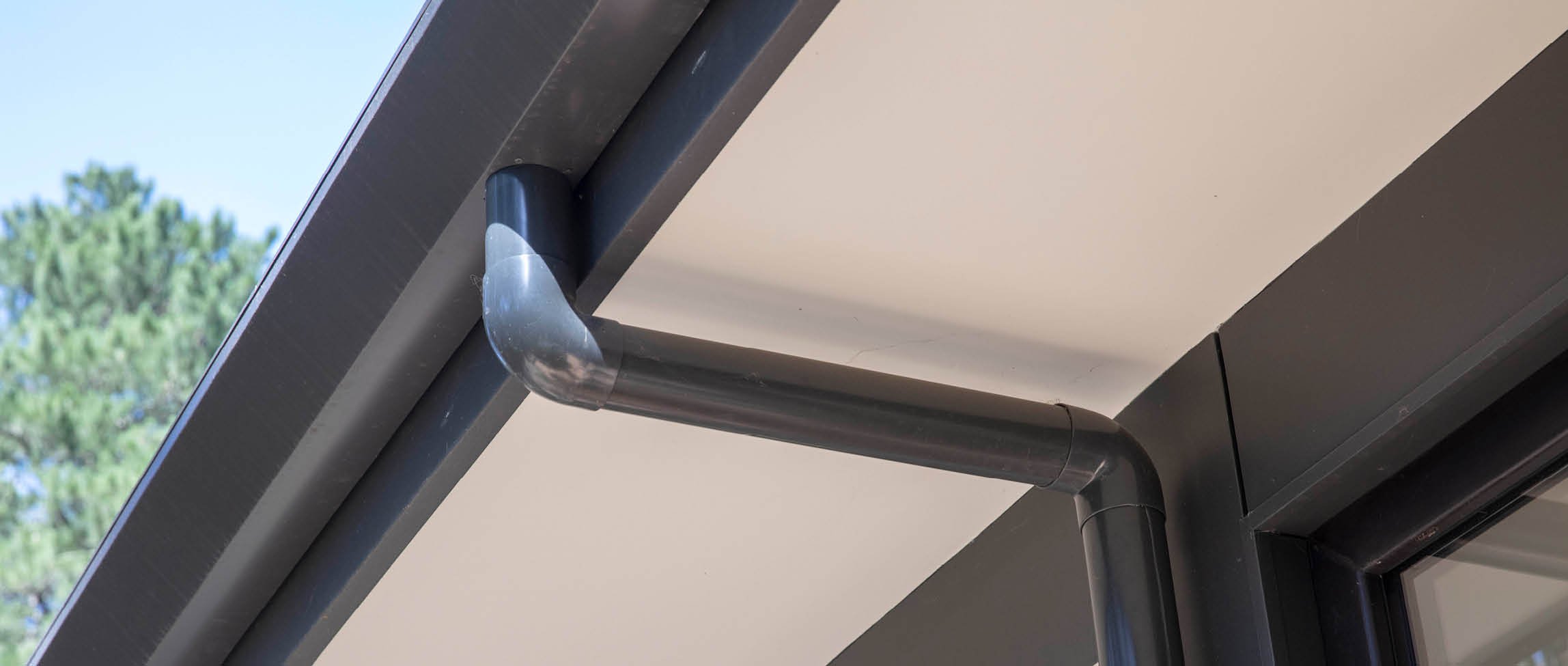 You will need:
PVC Outlet
PVC 95-degree Elbow
PVC Joiner
Pipelock Brackets
For this particular PVC downpipe replacement, the customer used:
Gun Metal Grey PVC Downpipe
90mm ELBOW 95°
90mm JOINER
90mm Pipelock Brackets
Tools Required
Drill with 3.5mm drill bit
How To Steps:
Note - all PVC downpipes and accessories require priming and glue to place, or silicone is sufficient.
Measure the distance between the bottom of the gutter to the ground level (leave enough to fit a shoe or PVC fitting).
Slide the outlet into the top of the gutter, followed by connecting an elbow to the outlet.
Fit the downpipe into the elbow, and connect a joiner to the end of the downpipe.
Attach another length of downpipe to the other end of the joiner, you should be near ground level now.
Grab the pipelock brackets and attach these to the wall at 1200mm intervals.
Once you have these items it is time to take down the old and replace it with the new. Contact Stratco if you have any questions about stock availability or installation, the team can provide quick quotes over the phone or select another contact option.