has been added to your cart

Let Stratco Style Your Patio This National Patio Day
This year on National Patio Day, Saturday 5 December, help raise awareness and vital funds for Cancer Council with your loved ones. Let Stratco help you style your Stratco Patio to complete the area in time for your celebration.
We have been living HowTo since the dawn of the 'Great Australia Dream' of homeownership. Stratco ranges the outdoor furniture and appliances to suit every patio and season. Make the most of your outdoor living area and create a beautiful environment for entertaining with family and friends under a stylish Stratco Patio. We have options to suit every home, location and climate.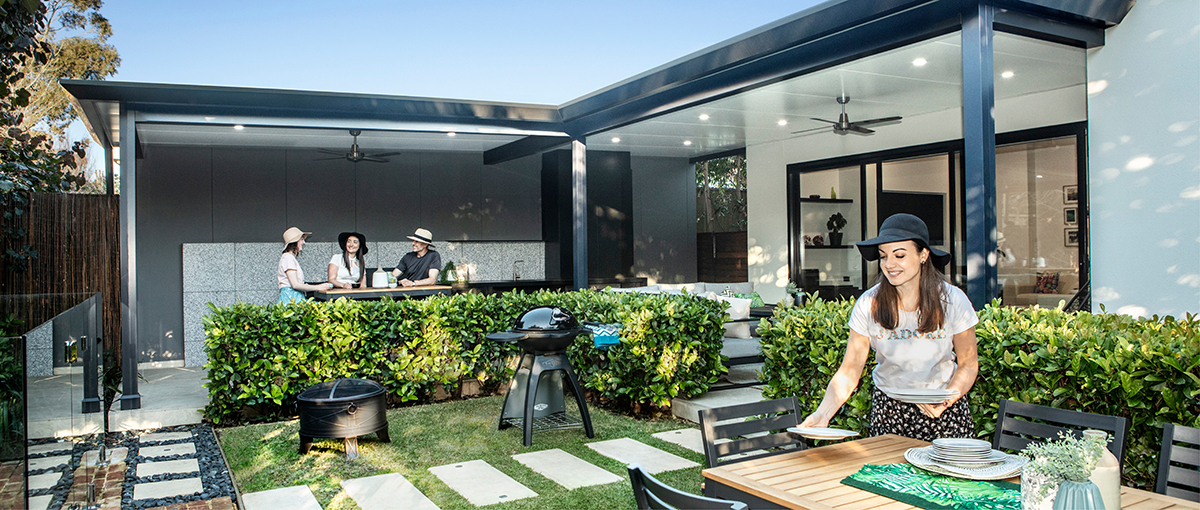 Our HowTo Tips
Think odd numbers when placing pot plants! Use singularity or group together in sets of 3, 5, 7, 9 etc.
Give your outdoor area pizzazz with geometric shapes and intermix colours to suit the occasion.
Make large areas vibrant all year round with evergreen plants.
Keep your colour palette simple by choosing colours that are already in your garden.
Radiate vibrant party vibes all year round by featuring multi-coloured, abstract shaped cushions to your outdoor lounge setting.
Bring your entertainment space to life! A fire pit is a great way to enjoy the outdoors with friends.
Make use of the peaceful pockets your backyard has to offer with an umbrella!
View the Stratco Patio Lookbook now for more inspiration and the product range.
Order your outdoor furniture and appliances now and have them in time for National Patio Day!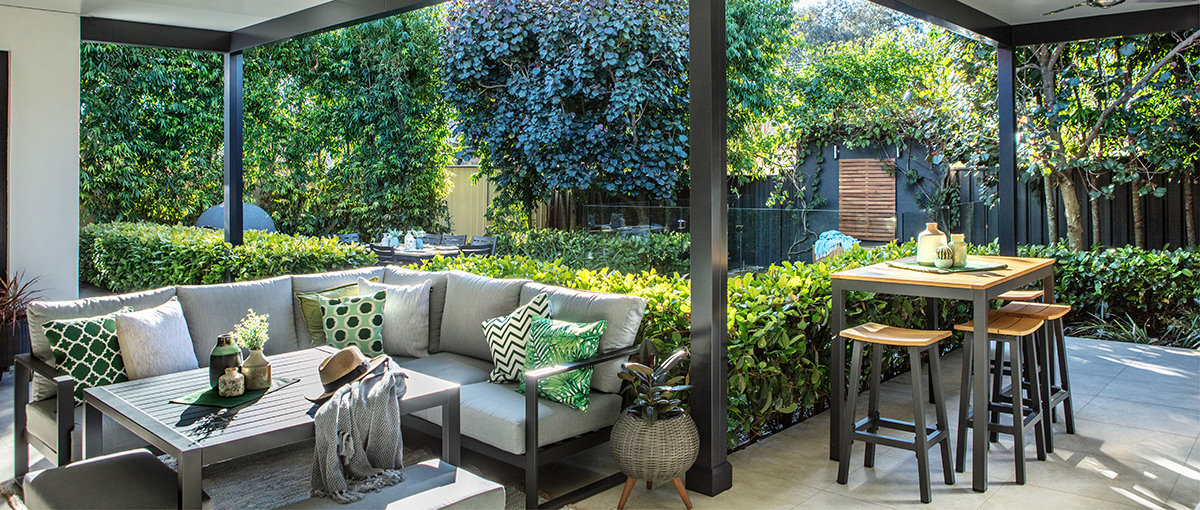 3 Ways To Win With National Patio Day 2020
1. Sign Up & Fundraise For Your $20 Voucher And You Could Win a $30,000 Stratco Home Stadium*
Summer is the ideal time to entertain, so celebrate the start of summer by hosting your own Stratco National Patio Day event. Help educate those around you on the importance of sun safety and raise funds for Cancer Council. Every $20 you raise provides an entry to win a $30,000 Stratco Home Stadium*. You will also receive a $20 voucher and a number of additional special offers when you sign up to host a National Patio Day event*.
2. Show Us Your Best Dennis To Win
As an Australian sports commentator, Dennis Cometti is known for his famous one-liners with great wit and brilliant quick thinking. Show Us Your Best Dennis by commentating your favourite backyard activity like Dennis to win. Here are some of our favourite one-liners from Dennis to inspire you:
"Centimetre perfect"
He "went into that last pack optimistically and came out misty optically"
"So it's back to the old drawing board. Obviously a luxury that the guy who invented the drawing board didn't have",
"There is something magnetic about his aura. He should be covered in fridge magnets."
Show us your best Dennis on either Facebook or Instagram to win:
First Prize: Vuly Ultra M Trampoline valued at $1,050
Second Prize: Beefeater BUGG BBQ valued at $700
Third Prize: National Patio Day Pop Up Patio
We will also give away one $50 Stratco voucher for the best entry each fortnight.
How to enter:
You can enter on either Facebook or Instagram.
Facebook – By posting on the Entrant's Facebook Page, tagging the Stratco Facebook page (@stratco) in an unrestricted public post. The Entrant's Facebook account privacy must be set to public and not private.; or
Instagram – By posting on the Entrant's Instagram Page and including #nationalpatioday in an unrestricted public post. The Entrant's Instagram account privacy must be set to public and not private.
3. Share Your Celebrations To Win On National Patio Day
There will be a number of prizes given away to those who share their National Patio Day celebrations with us via social media on Saturday 5 December 2020. Follow us on Instagram and Facebook for more information.
Show Your Support Online & Instore
Donate At stratco.com.au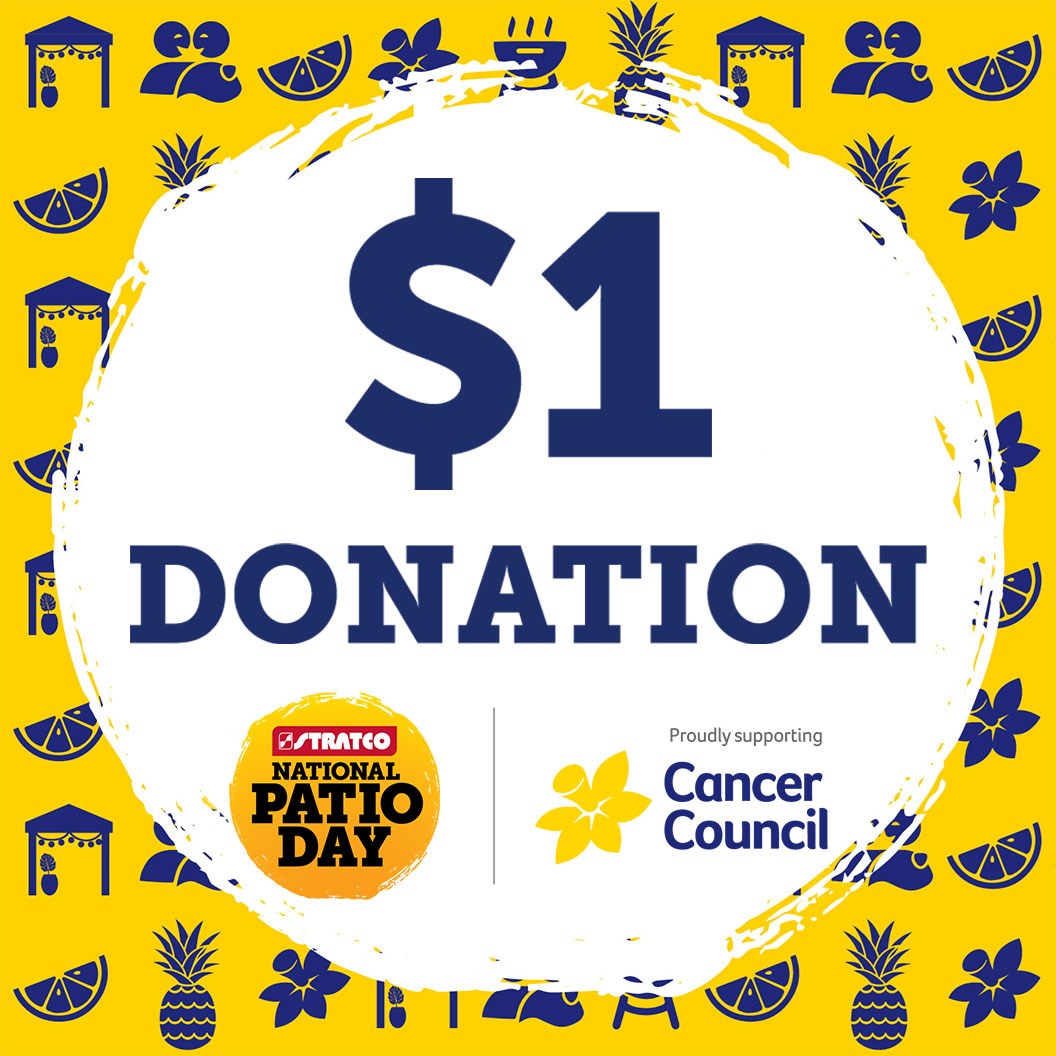 Make a $1 donation to Cancer Council on the Stratco website. Skin cancer accounts for the largest number of cancers diagnosed in Australia each year, with at least two in three people diagnosed with skin cancer before age 70. We want to change that, and we can't do it without your support. You can donate $1 on top of your transaction and help Cancer Council work towards a cancer free future.
Purchase A National Patio Day Straw Hat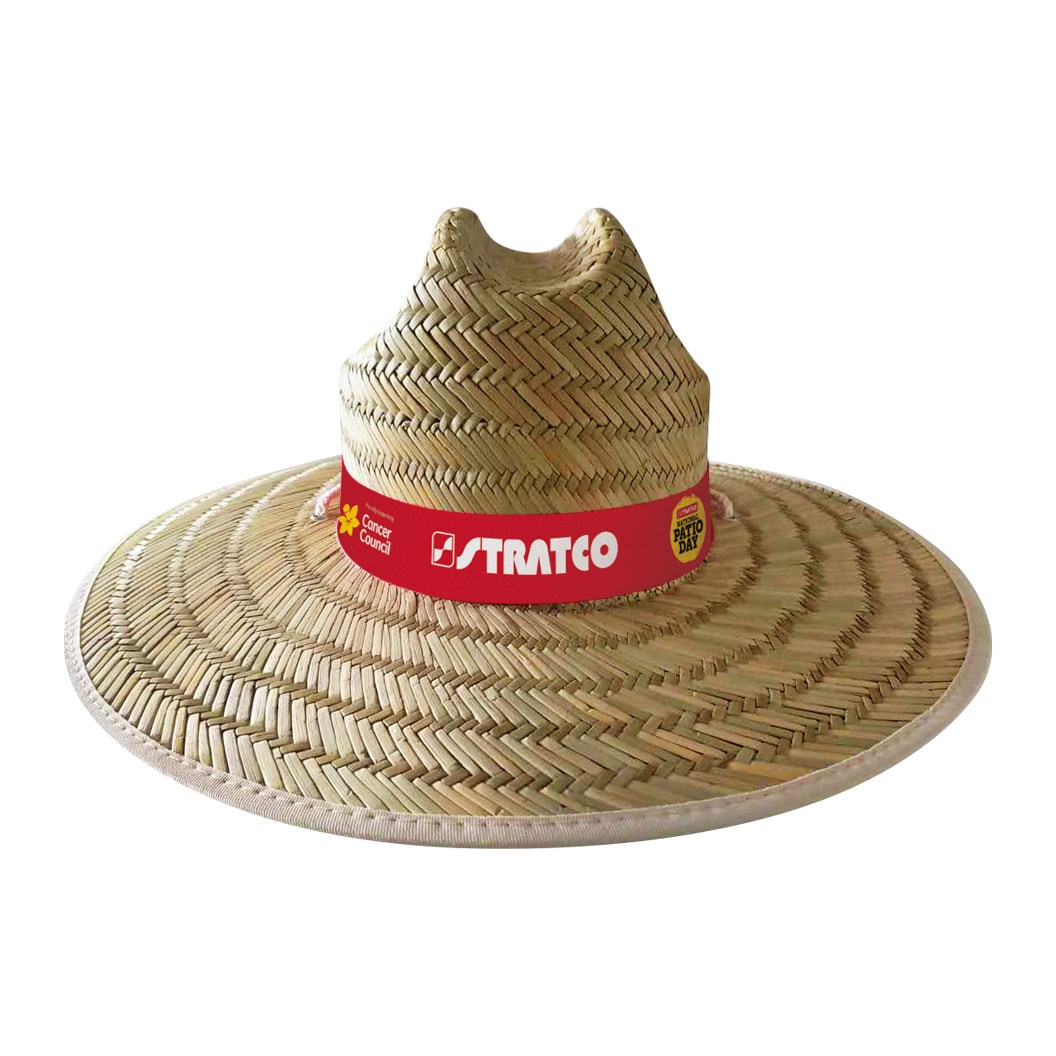 Practice sun safety leading up to your celebration and on National Patio Day by wearing your special edition hat. This hat protects you from the sun AND helps reduce your risk of skin cancer! Skin cancer accounts for the largest number of cancers diagnosed in Australia each year! Australia has the highest instance of melanoma in the world. Together, Stratco and Cancer Council are working to create a skin cancer free future for all Australians. $5 from every National Patio Day straw hat will go to Cancer Council to support their work across research, prevention and support and help raise awareness of the importance of sun protection.
Donate At Cancer Council
You can support a host or donate directly to Cancer Council on the website. The money raised through National Patio Day enables Cancer Council to fund vital prevention, research, advocacy and support programs that save lives. Once you raise $20 you will gain an entry to win a $30,000 Stratco Home Stadium so get fundraising!*
*Stay safe. Please check your local social distancing restrictions when planning your event.