has been added to your cart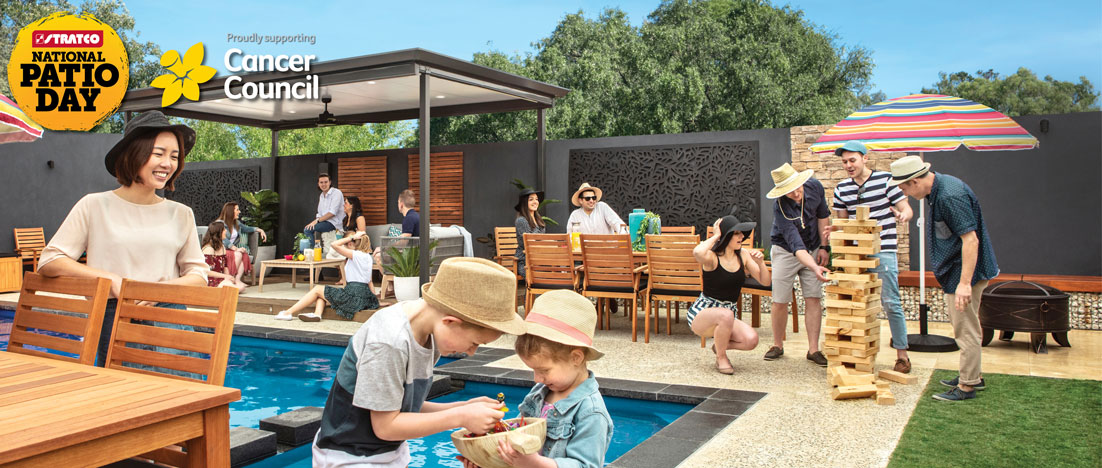 Not sure what to do for National Patio Day?
Meet Annabelle, who wanted to do something that was cost effective, yet fun for all involved. She decided to make a DIY Giant Tumbling Tower with timber from Stratco. The team at Stratco helped her select the correct timber as well as cut it all up ready for her event. Everyone at Annabelle's party had a ball and absolutely loved the idea.
Annabelle's DIY Giant Tumbling Tower
How to make your own DIY Giant Tumbling Tower
To create the DIY Giant Tumbling Tower 3 blocks need to be placed next to each other, then another layer of 3 blocks but placed on a further 90 degrees. Continue to complete this process until you run out of blocks.
Annabelle decided to use pine to keep the cost down, however Hardwood options are available for a nicer finish. Just ask the Stratco staff for advice based on available stock.
The length of each piece needs to be 3 times the width to produce a sqaure tower. Annabelle used 90x45mm Pine which comes in 6m lengths. With a 90mm length, Annabelle needed the lengths to be 270mm (90mm x 3). From 3 6m lengths, 66 90x45x220mm pieces were made creating a 22 layer tumbling tower.
The pine edges will then need to be sanded, either using sandpaper or doing it by hand, or a powered sander. See the sanding options here.
The last thing Annabelle purchased was a 70L Storage Tub to store the pine in. See available storage options here.
How To Support Cancer Council this National Patio Day:
Get A Free Patio Quote
Over many decades, Stratco Outback Patios have provided vital shade to hundreds of thousands of families so that they can enjoy our iconic Australian summer. Stratco will be donating a minimum of $50 for every patio sold until November 30* to Cancer Council. Purchase your Stratco Patio now and have it in time to host your own event for National Patio Day.
---
Register Your Event To WIN And Get Your Free Host Pack*
By hosting an event, you will not only support Australians impacted by cancer, but you will be educating your family and friends on the importance of sun protection. Every $50 you raise provides an additional entry to win either a Hafele Alfresco Kitchen valued at $5,000, or one of seven $500 Stratco gift cards*. You will also receive a free National Patio Day host pack when you register your National Patio Day event.
---
Share Your Plans To WIN*
Let us know what your plans are for National Patio Day and go in the draw to win great prizes, including a Pop Up Patio valued at $700! Enter by commenting on the competition post at Facebook or Instagram.
---
Add The National Patio Day Facebook Frame To Your profile
By adding the National Patio Day frame to your Facebook profile picture, you will be helping raise awareness for Australians impacted by cancer.
---
For more information, or to register visit nationalpatioday.com.au or call 1300 65 65 85 to receive your free National Patio Day host kit.
*See full terms and conditions for National Patio Day promotions.