has been added to your cart

Shelley Craft is well-known for her impressive and long-running television career. She does, however, also have great taste and a strong interest in real estate.
She's been a co-host of Channel Nine's hit reality renovation show The Block for almost a decade, playing an important role in the show's continued success.
As you might expect, Shelley is an expert in knowing what goes into making the perfect home. Hence, when it came time for Shelley and her husband Christian to design their dream home in Byron Bay, she knew that when it came to roofing, a COLORBOND® roof was the only way to go!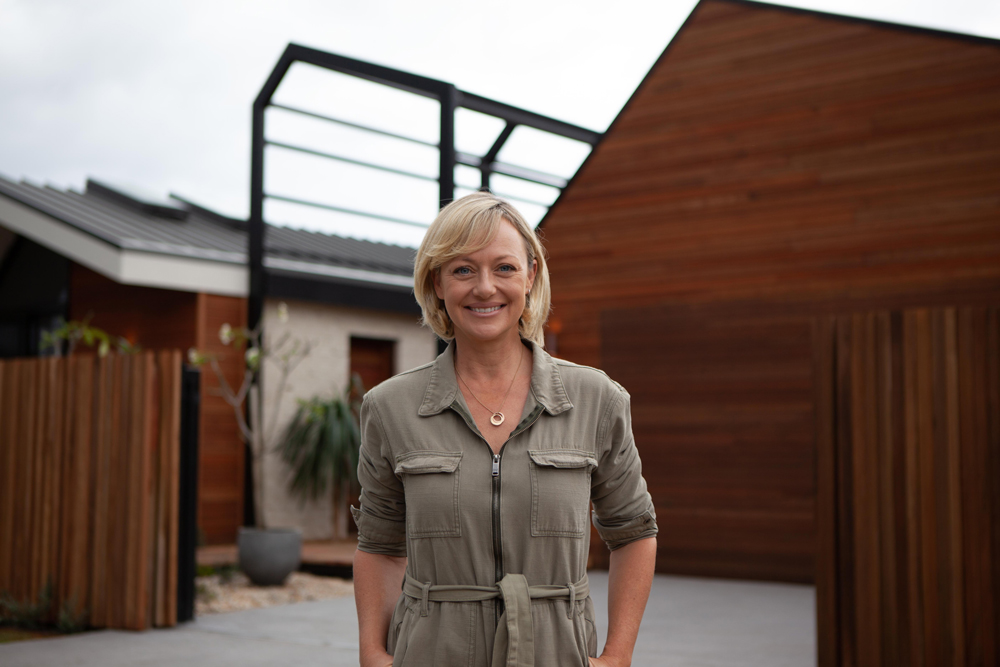 Shelley's Vision Comes To Life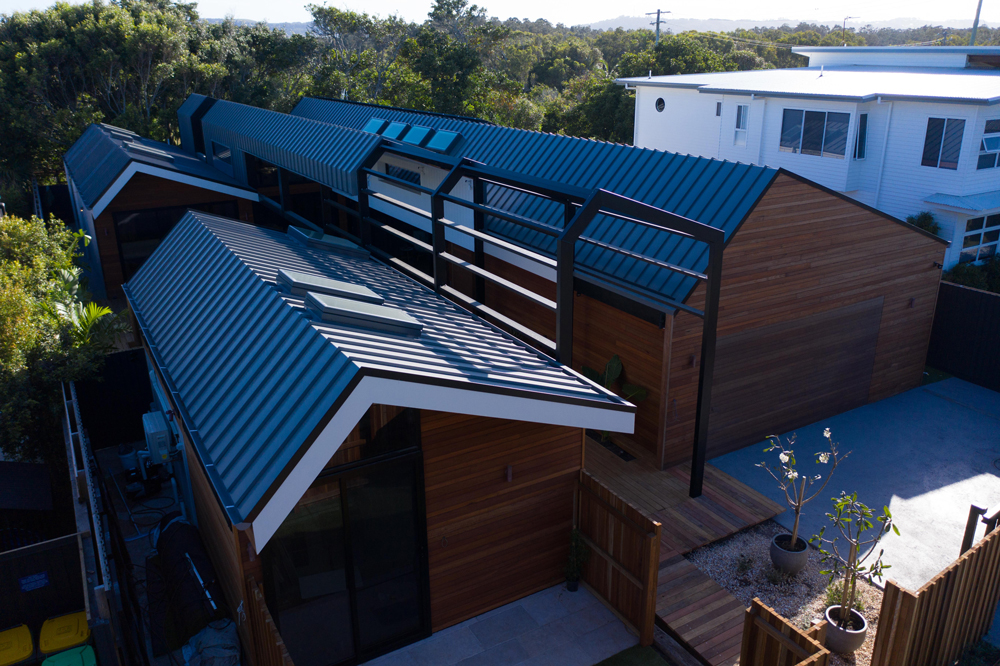 The vision for the home was to pay homage to the surrounding area of Byron Bay, which she chose to do through the colour choices of interior and exterior elements throughout the house. Shelley decided on Stratco's Hiland Tray roofing profile in the colour Cobblestone, creating a connection with the wallabies that reside in the reserve behind the property.
Selecting The Right Profile From Stratco's Wide Roofing Range
With quite a large and highly visible gable roof, Shelley knew that the aesthetics of the profile were crucial when opting for the modern standing seam profile. Her time on The Block has made Shelley very aware that there are a wide array of profiles and colours available for roofing, and with various creative combinations and colours profiled on the show, she felt confident in her final choice. With 14 roofing profiles on offer and 22 colours, Stratco certainly had the perfect solution and her family.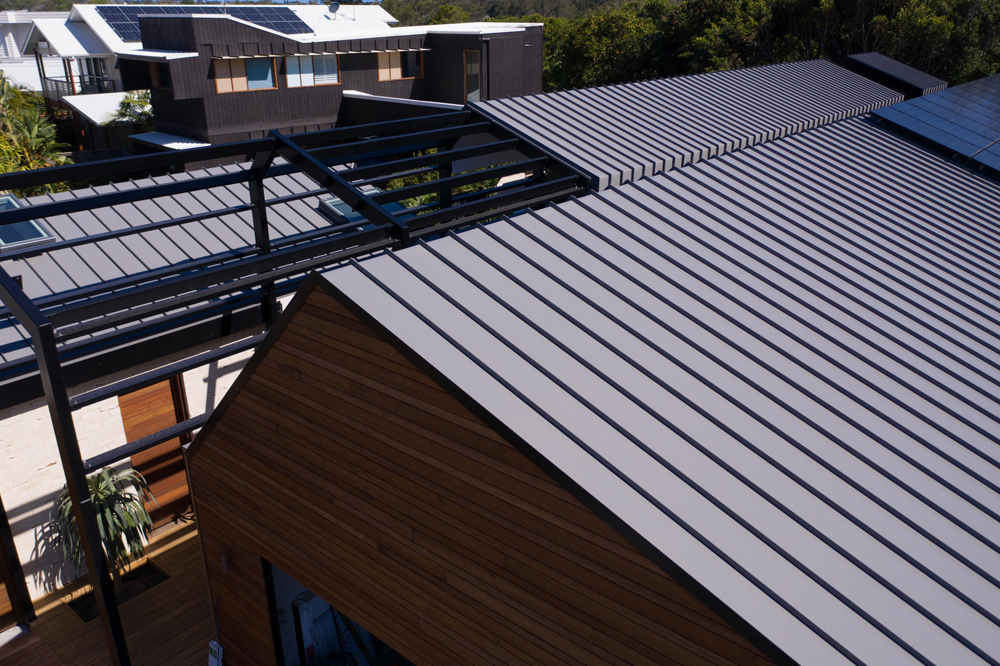 Find Your Perfect Roof Today
Whatever the house, whatever the area, contact Stratco today to begin the process of finding your dream roof. Made from quality assured COLORBOND® steel; it's time to turn your dream home into reality as Shelley Craft did!

Call our friendly team on 1300 165 165 or request a free quote online today.