has been added to your cart

Trex is one of the world's largest manufacturers of high performance composite decking and railings!
Trex Decking
Now available from Stratco, Trex is the world's number one decking brand by engineering what's next in outdoor living. Trex decking will not rot, warp, peel, or be devoured by termites. Trex are so confident in the quality of their product that they offer a 25 year warranty*
*Terms and conditions apply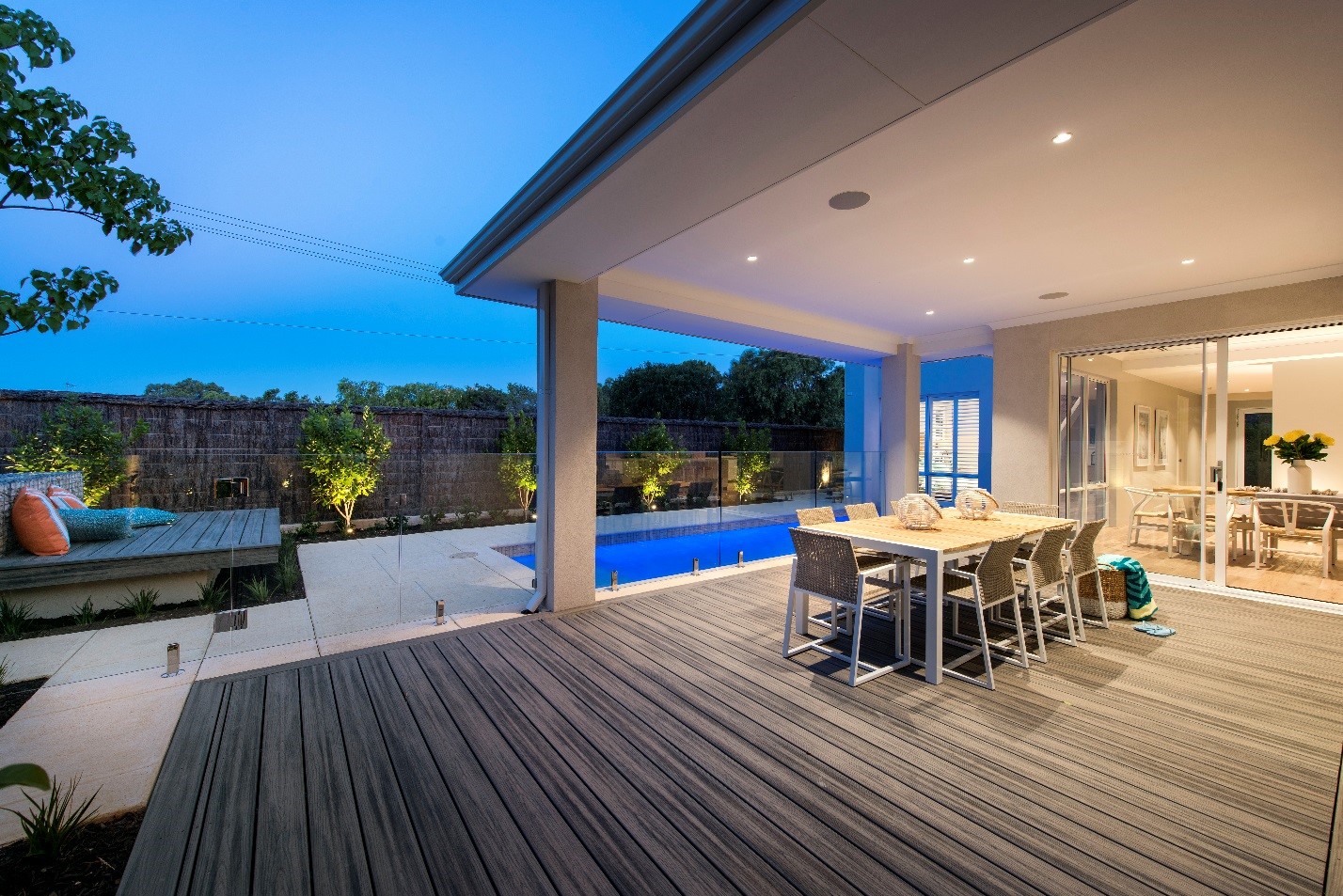 Trex Transcend® decking in Island Mist, Perth, Australia.
Safeguard Your Space with Transcend® Decking.
Beautiful and durable, Trex Transcend® decking has been engineered to withstand gruelling temperatures associated with bushfires. Boasting Bushfire Attack Levels of BAL-19 (grooved boards) and BAL-29 (square boards), this non-combustible decking material can endure the windborne embers and burning debris that accompanies heat fluxes between 19 and 29 kW m2.
25 Year Limited Warranty Including Fade & Stain.
When you purchase quality decking products made by Trex, you can enjoy the benefits of a 25 Year Limited Residential Warranty against material defects, including fading and staining*.
Terms and conditions apply. Contact us for more information on the 25 year warranty including terms and conditions.
95% Recycled Material.
Trex is committed to sustainable design and manufacturing processes, producing products with up to 95% recycled material. Trex decking is comprised of reclaimed timber, sawdust and plastics. Trex decking and railing products are manufactured using ground-breaking green processes. Contact us for more information on sustainability.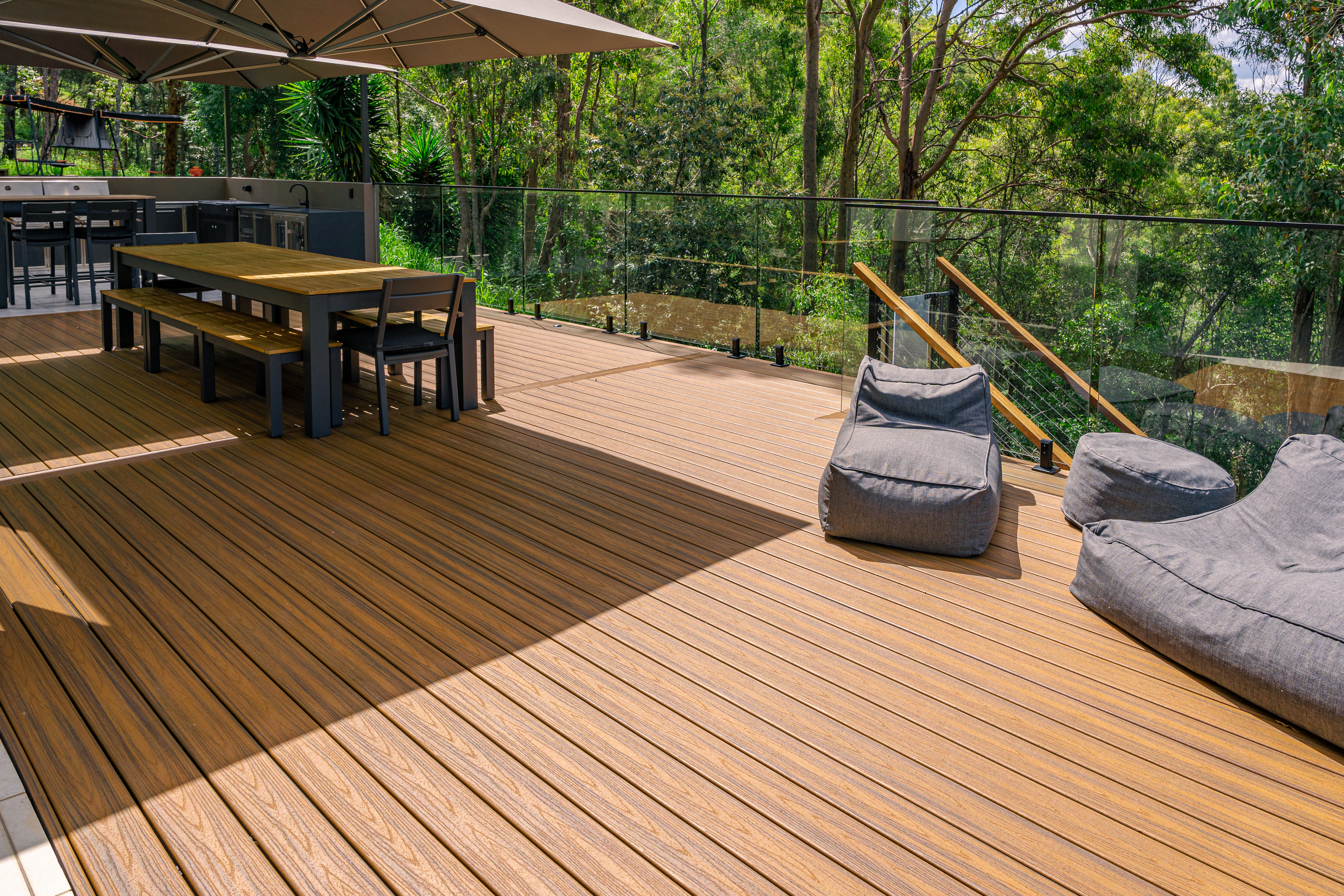 Trex Enhance decking in Saddle.
Trex Railing
Not limited to decking, Trex also delivers the same low-maintenance innovation through their deck railing range. Trex's® high-performance railing option offers more colours in more component profiles than any other railing out there. Trex railing won't rot, warp, peel or splinter (which trumps sanding row after row of timber balusters any day) and it never needs painting or staining, ever. Talk about luxury.
View Trex Railing and products for your next outdoor area project with the HowTo from Stratco.
Visit your local Stratco store or call us on 1300 165 165 to request a free quote. Or you can shop online!