has been added to your cart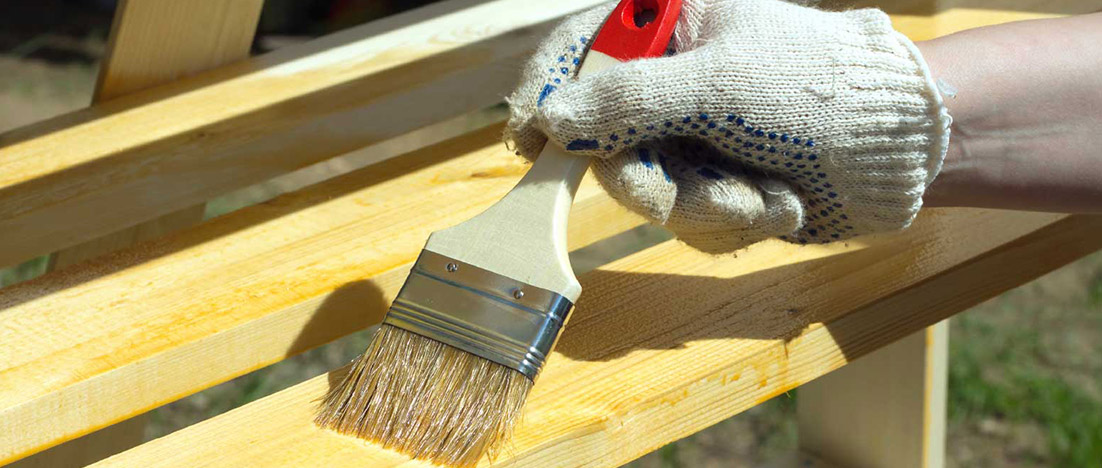 Update your outdoor furniture for summer
Posted on: October 13, 2015
Want to make the most of long summer evenings at home? Update your outdoor furniture and you may never want to leave.
Many a backyard is barely used during the colder seasons, and with summer on its way, you probably want to give your outdoor furniture a makeover.
While there is a wide, modern range of outdoor furniture available, there are still DIY options, for the very handy to those who are after something a little more simple.
A fresh coat of paint
If you're after something on the lighter side of DIY, you can never go wrong by updating your furniture with some paint. There are many ways to give dilapidated furniture a facelift, and once you have the right painting equipment, it is a simple and fun project.
This can involve spray painting the legs of furniture, or using stencils to create fun images. This is also a fun way to involve your children and allow them to get creative with the paint.
Research by the Penn State College of Agricultural Sciences in 2014 found that painting can provide benefits to children. The soothing activity is interesting to children, whether they employ a brush or their fingers. It can form an important aspect of their development and including them in a fun project can help foster their creativity.
Picnic table cooler
For those after something a little more challenging, a perfect summer addition to any standard bench is a drinks cooler.
Roy Morgan research from earlier this year confirms that Australians are drinking more and that the majority of respondents across all ages preferred drinking from the comfort of their own home. In light of this, a drinks cooler in your backyard can help create the perfect atmosphere for a summer barbecue or a quiet night in.
A traditional outdoor table can be lifted to the next level by inserting a drinks cooler in the middle. Perfect for entertaining or for relaxing on a summer evening with a couple of beers.
By taking out the middle panels, and inserting a planter box in the appropriate size, a cooler can be easily added to an outdoors table. In order to appropriately stabilise it, the right power tools such as an electrical screw driver can create a permanent fixture.
Once you have finished, add some ice and your drinks cooler is ready for summer!
DIY projects such as this one do not need to be complicated. Drop by your local Stratco with any queries and we'll be happy to help you pick the right products that suit your particular need.