has been added to your cart

Shop the exciting new range of Greenworks 24V, 40V & 60V battery power range at Stratco Gepps Cross.
Greenworks have been developing battery-powered equipment since day one. 18 volt in the industry standard, but Greenworks don't do standard. The power garden range delivers true performance in every voltage range...
Do you want to get the task done faster and with less effort?
Greenworks' batteries are made with cutting-edge technology to provide maximum functionality and efficiency. The batteries are made to be as simple, practical, and versatile as possible. Coming with a variety of options, the power garden range allows you to feel empowered by smart and simple-to-use gardening solutions that make gardening more fun. It takes only a few seconds to charge and even less time to switch. There are no fumes, no upkeep, and no inconvenience.
Greenworks offer 24V, 40V and 60V devices with batteries to match all providing power, long runtimes, faster speeds, improved efficiency, and quieter operation.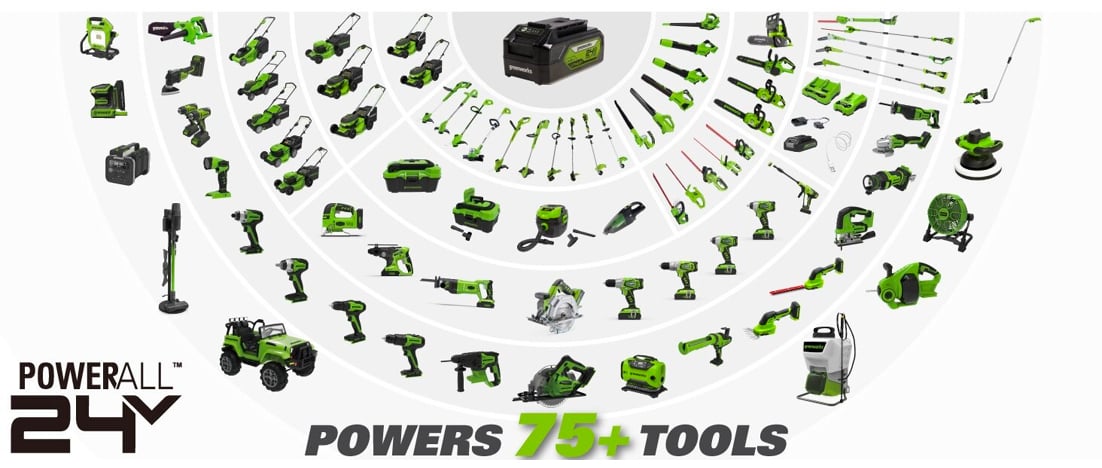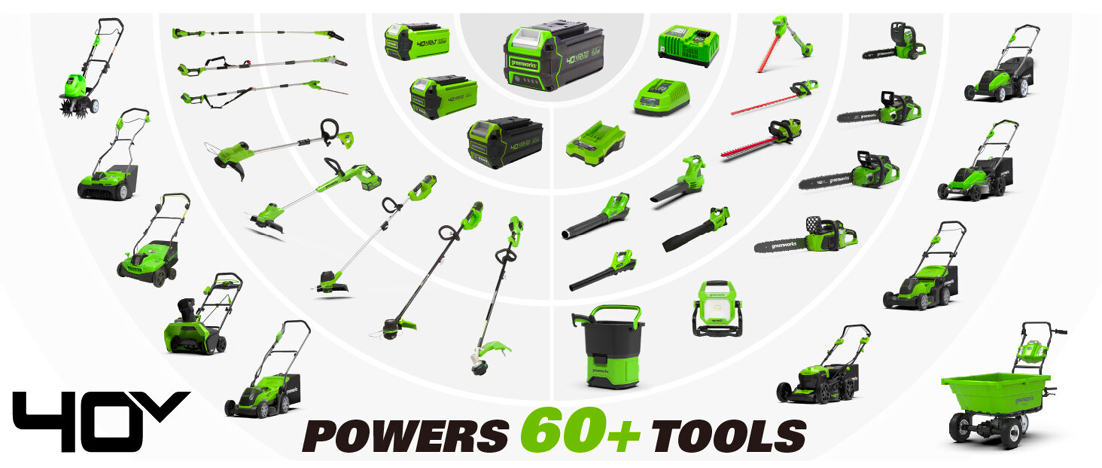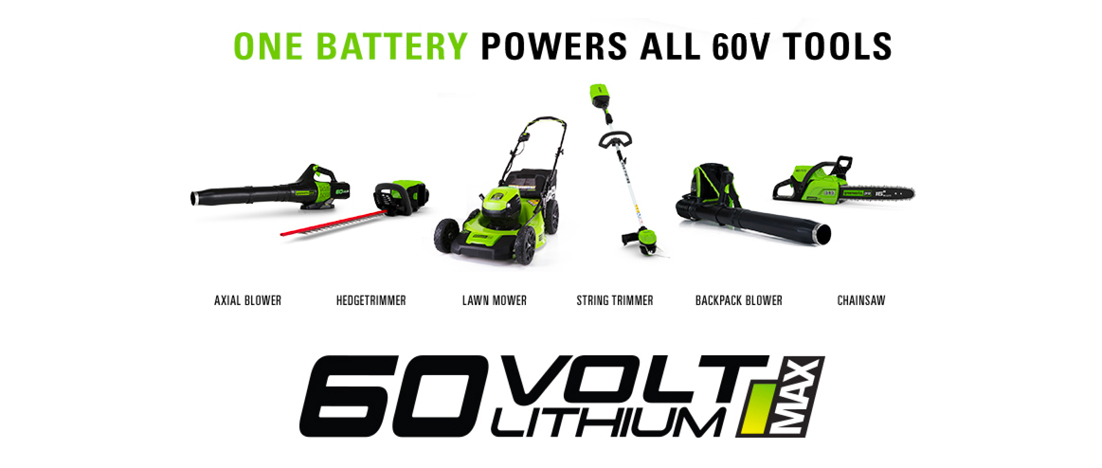 Have a question? Call us to discuss the product range or stock availability on 1300 165 165.