has been added to your cart
Stratco at The Build and Design Centre

You know how well we do patios, fencing and home improvement products but you should see what else we love to do. Visit The Build and Design Centre in South Brisbane to see Stratco like never before!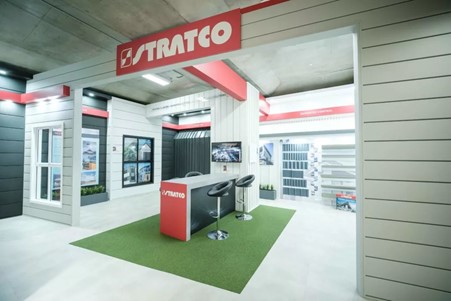 Stratco are proud exhibitors at The Build and Design Centre in South Brisbane. This modern selection centre allows customers to find industry leading suppliers of a wide range of building related products all under one roof.
The Build and Design Centre has a strict selection criteria, showcasing brands that are committed to robust research and development processes, technological advancement, sustainable practices, world leading innovation and design and much, much more. Their aim is to connect homeowners, builders, architects, and industry professionals to the leading brands and simply to bring you the very best building products and services available in Australia.
At the build and design centre you can see Stratco's range of Architectural Cladding, Roofing and Rainwater products on display to help you make colour choices or specify our products.
The Build and Design Centre is located at 66 Merivale Street, South Brisbane, QLD 4101 and is open 7 days a week with free entry and parking.
We would love to hear your thoughts about our display! Let us know about your experience at The Build and Design Centre below.