has been added to your cart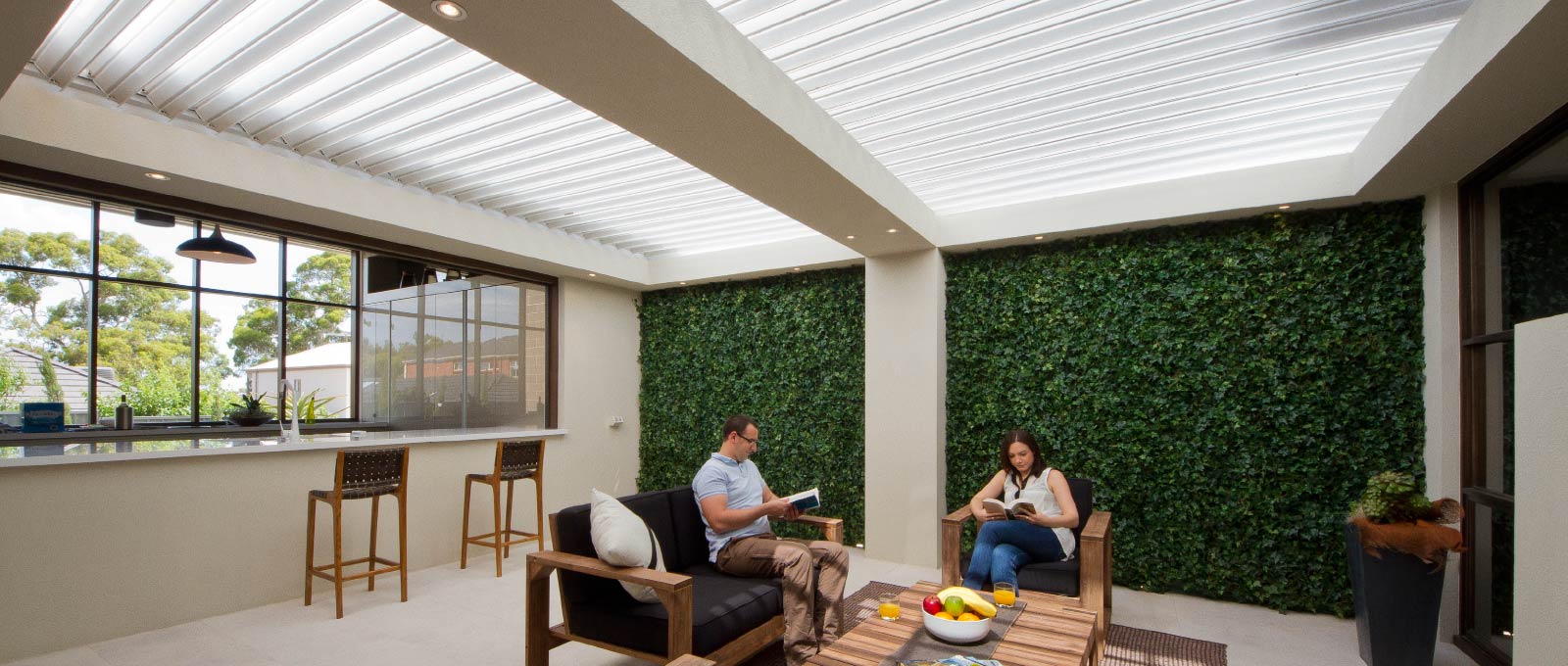 Three tips for keeping your outdoor space warm
Posted on: April 16, 2015
No one builds an outdoor space with the intention of only using it through summer - a great outdoor area is one that is usable all year round, even when the weather is less than ideal.
While Australian winters are rather mild, you still need to think about finding clever design tricks to keep your space warm and pleasant all year round.
To help you maximise your external areas over winter, here are our top three tips for getting the most out of these spaces:
1) Fence out the cold breeze
One of the biggest issues during the colder months is the wind-chill factor. While a pleasant breeze is welcome in the summer, in winter this can easily leave you scrambling for the warmth of indoors.
The Australian Bureau of Meteorology warns that on a 20 degree day, wind speeds over 10 kilometres an hour will start to lower the apparent temperature. What's more, the lower the temperature is naturally, the greater the impact wind has on how cold you feel.
As well as making it harder for your family to spend time outside, the wind can also affect other features of your property. A pool for example, will be much cooler if there is a wind constantly passing over the surface, making it cold even on a sunny day.
The solution? Invest in fencing that is sturdy enough to keep out a cold breeze. Not only will this mean you want to spend time outside, it can save swimming in your pool from becoming an arctic experience.
2) Choose the right heating equipment
Entertaining all year round also means having heating in place to keep your guests warm while they are outside. Although some people will be fine huddling round the barbecue to keep warm, there is now a whole range of heating solutions that are perfectly suited to outdoor spaces.
For a more permanent option, consider a built-in firepit for your outdoor spaces. That way, you will have a unique feature that can be used as a talking point, as well as providing warmth for your family and friends.
3) Provide cover from the rain
Nothing will put a dampener on your outdoor entertaining like a sudden downpour that catches your family unawares. Your other efforts to keep an outdoor space warm will also be quickly undone if you are forced to scramble inside as soon as dark clouds gather.
To address this, consider investing in a pavilion or roof for your verandah or patio. That way, you can be sure that your outdoor space will be kept warm, dry and usable all year round.
For a full range of solutions that can meet your outdoor area needs, make sure to check out the great range on offer from Stratco.