has been added to your cart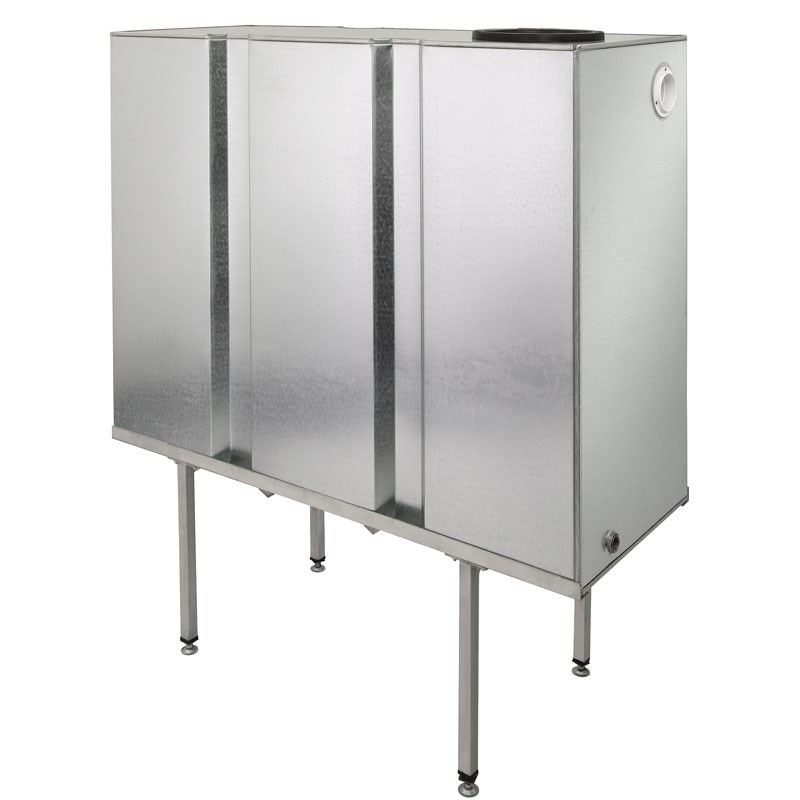 Aqua-Mod Tank And Stand
Stratco
SKU: RTK3AI11004SGA
Other options available...
About this product
The innovative Aqua-Mod Water Tank with stand is unmatched in quality and value for money. Designed for homes, units and townhouses where water storage space is limited, its clean, smooth lines will create a seamless blend with your home's architecture.








Urban Water Storage Solutions
With a slim width, Aqua-Mod Water Tanks fit neatly against walls and under eaves.
With three sizes to choose from, there is an Aqua-Mod Tank for every requirement. The range includes a 1000 litre Two Module, an 870 litre Three Module, and a 2000 litre Four Module Water Tank.
Aqua-Mod Tanks come standard in a galvanised finish. For tanks purchased in-store or over the phone, Stratco can arrange for the tank to be painted in a huge range of colours.
Note: The painted tanks incur and additional cost. Standard Aqua-Mod Tanks have an unpainted galvanised finish.
Brochures & Installation Guides
Aqua-Mod Availability
Availability
Model
QLD
NSW
ACT
VIC
SA
WA
NT
AS
2 Module
-
-
-
-
-
3 Module
-
-
-
-
-
4 Module
-
-
-
-
-
Aqua-Mod Dimensions
Dimensions
State
Model
Capacity (L)
Length (mm)
Width (mm)
Height (mm)
NT, VIC
2 Module
1000
1400
570
1440
SA
2 Module
650
1000
590
1170
NT, VIC
3 Module
870
1760
570
1030
SA
3 Module
1000
1550
590
1170
NT, VIC
4 Module
2000
2750
570
1440
SA
4 Module
2000
2400
720
1170



Aqua-Mod Water Tank Features
The Two and Four Module Aqua-Mod Tanks are supplied with a 3/4" outlet and tap, while the Three Module Tank has a 1/2" outlet and tap. All Aqua-Mods are supplied with an inbuilt filter, a 400mm x 400mm inspection point with a cover, and all inlets and outlets are protected with mosquito proof wire.
Optional extras include a different sized outlet and tap, a factory fitted flushing plug and a powdercoat painted finish.
Aqua-Mod Tank Stands
Heavy-duty tank Aqua-Mod tank stands are 500mm high, engineered for strength and made from galvanised steel. Adjustable feet kits are available with your stand to provide a stable footing on uneven ground. 250mm high stands are also available by request, please contact Stratco for more information.
Dimensions (mm)
Model
Height
2 Module
500
3 Module
500
4 Module
500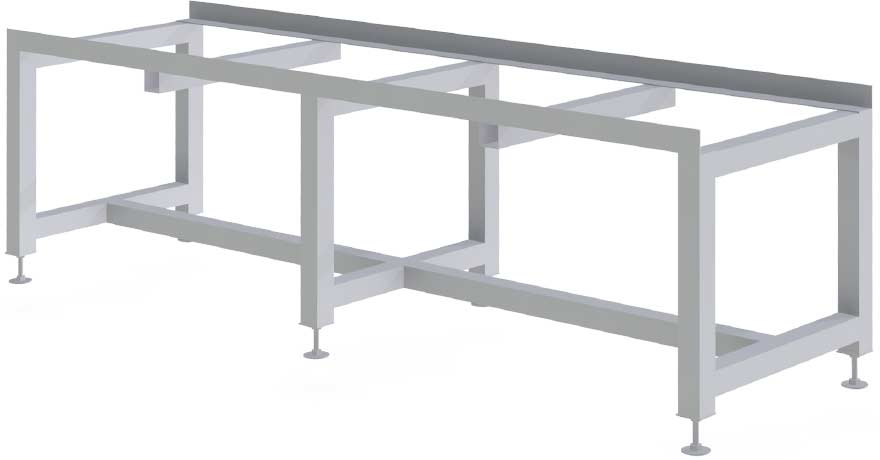 Water Tank Installation
Rainwater Tank Maintenance
When installing your tank, ensure it is on a level, solid base. Do not store the tank on its side. Flush the tank before use, this is very important when connecting a pump. Do not stand on the top of the tank as the lid is not designed to support weight. When attaching the tap, use thread tape on the tap fitting and do not over tighten it. While the inlet filter provided with your tank will stop sticks and leaf debris entering the tank, it is also important to ensure the runoff area to the tank is free of debris. Clean the gutters every two months, or more regularly if trees overhang the roof. Remove any sludge from inside the tank when necessary. Do not scrub or scratch the interior surface of the tank because it has a protective coating covering the walls. Stratco tanks are made from the highest quality materials and will provide many years of service if the important recommendations in the 'Selection, Use and Maintenance' brochure are followed.