has been added to your cart
Gutters and Accessories
Complete your roof with quality gutters from Stratco.
The Finishing Touch
Choose from a wide range of colours and a huge range of guttering profiles to compliment any architectural style from modern homes to heritage buildings.
Stratco Gutters are designed to minimise the risk from serious water damage to the building, making Stratco Guttering a wise investment. Some gutters are available with slots in the front to reduce the risk of water overflowing at the back.
More than just functional, Stratco Gutters are stylish, and designed to form a neat finish to the edge of both domestic and commercial roofing.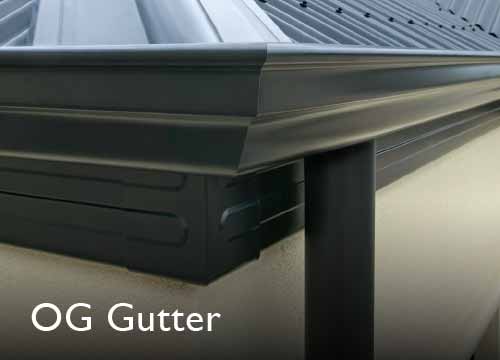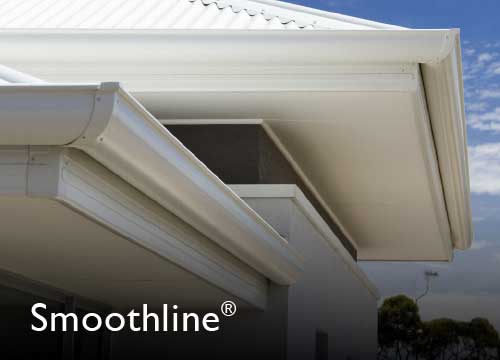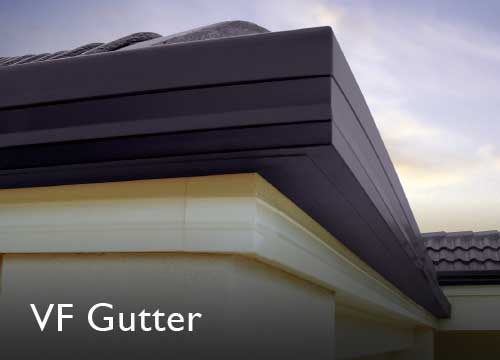 Choosing Gutters
Invest in Quality Guttering
Manufactured from high quality, corrosion resistant, zinc/al coated steel. Stratco gutters are available un-painted, or with a durable external grade colour paint finish that will resist chipping and cracking for years to come, making Stratco Gutters a lasting investment.
Guttering Accessories
Everything you need to complete your guttering project is available at Stratco including gutter mitres, gutter angles, gutter brackets, gutter clips, stop ends, gutter mesh, downpipes, outlets, rainheads, sumps and fascia.

Easy Installation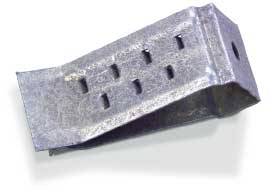 Almost all Stratco Gutters feature the ingenious 'hook fold' suspension rib on the back of the gutter. This enables the gutters to be fixed quickly and securely to Stratco Contour and Clickfast Fascia with the Stratco suspension clip. This system has received an Australian Classic Design Award. When fixing to timber fascia, the suspension rib can also be used with timber fix clips.
Stratco gutters are strong, yet lightweight making them easy to handle. Pre-manufactured gutter mitres and gutter angles for many guttering profiles reduce the need for creating mitres on-site, therefore simplifying the installation.
Note: There is detailed government legislation regarding the design, installation and maintenance of guttering. Please see the button links below and read the 'NSW Fair Trading Advice on Roof Drainage Systems' for more information.
Roofing & Walling
Realise your architectural dreams and be inspired by the possibilities with work of art in steel. Make your new home stand out or bring an existing home up-to-date with quality Roofing, Walling and Cladding from Stratco.
Gutters
The Importance Of A Gutter
Gutters enable your home to be protected from the rain by diverting the water away ultimately controlling all water management surrounding your property. Without a gutter system your roof would be able to collect leaves and other debris, causing the water to stagnate and overflow. Stratco has many gutter types and accessories to suit whatever your water management needs may be.
Types Of Gutters
Quad Gutter
The Quad Gutter sports a more traditional look that blends in seamlessly with homes both old and new. With 22 color options to choose from, anything is possible. Slots can be added into the Quad Gutter to allow for water removal to prevent overflow.
Edge Gutter
Modern, architecturally designed homes require a gutter with simple, clean and refined lines. Edge Gutter features the latest cutting edge styling. It has a large water carrying capacity and is available in a huge range of colours.
OG Gutter
OG Gutter has a traditional, charismatic profile. OG stands for 'Old Gothic'. The style of OG Gutter makes it the ideal choice for use on both traditional and modern homes. It is available with slots and in a huge range of colours.
Our gutter profiles don't stop here. We have an extensive range available in each state to suit the housing styles and requirements. Click here to view the full range.
Gutter Clips & Accessories
Some important gutter accessories include Gutter Guards which are sold in steel, aluminium, mesh and plastic to keep your gutters nice and clean whilst free of debris permitting you to have less gutter cleaning to do.
Other accessories include:
Overstraps which are a key component to the gutter holding up its front edge, adding needed stability;

Stop Ends, which provide a clean and sleek finish to the ends of your gutters, and are available for both sides of the gutter depending on your requirements; and,

Internal and External Mitres to go hand-in-hand to make your gutter run seamlessly along your house no matter how it is shaped.
Other accessories include the Gutter Clip, Gutter Guard Mesh, Gutter Mould, Bracket and Cast Angle.
For all your Gutter needs, contact us today.